Access CareConnect Provider mobile app (iOS and Android) or CareConnect Provider Web.
This guide will be a bookmark page that shows you the different components on CareConnect web and mobile. If you're interested in reading about the difference between the Mobile and Web versions, find out at CareConnect - Features for Web and Mobile.
Home

: Overview, Settings, Announcements
Students: Navigation, Student Profile, Attendance Record
Subsidies: Attendance, Invoice, Submission
Messaging: New Message, Conversations
Documents: Subsidy Documents CareConnect Web:

Website: https://careconnect.carecloud.io/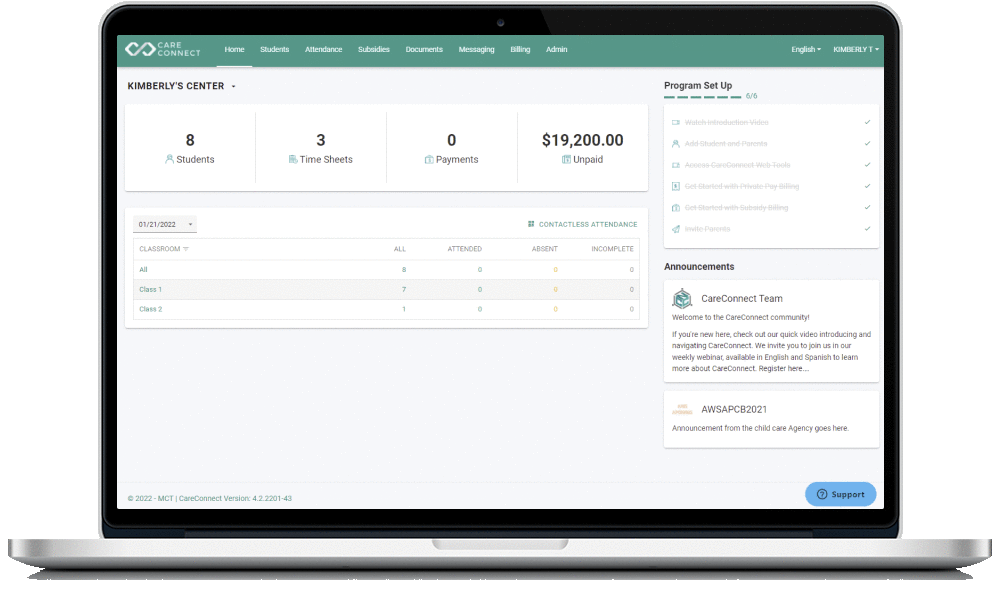 For more assistance, please visit CareConnect - Contact Technical Support.