Access CareConnect Provider mobile app (iOS and Android) or CareConnect Provider Web.
CareConnect uses an online payment transfer company called Stripe. For a parent to be able to pay through their CareConnect Family account, you will first need to connect a Stripe account to your CareConnect account. There are 3 steps to successfully set up your Billing information.
A. Create a Stripe Account
In your CareConnect account go to Admin → Billing → Payment. Here you will see Stripe with the ability to click on a Plus button icon. Tap on the Plus button icon to continue with Stripe.
Tip: If you do not see the Payment tab, go to the Configuration tab, and turn ON the "Enable Online Payment" option. Refresh your page, then go to the Payment tab.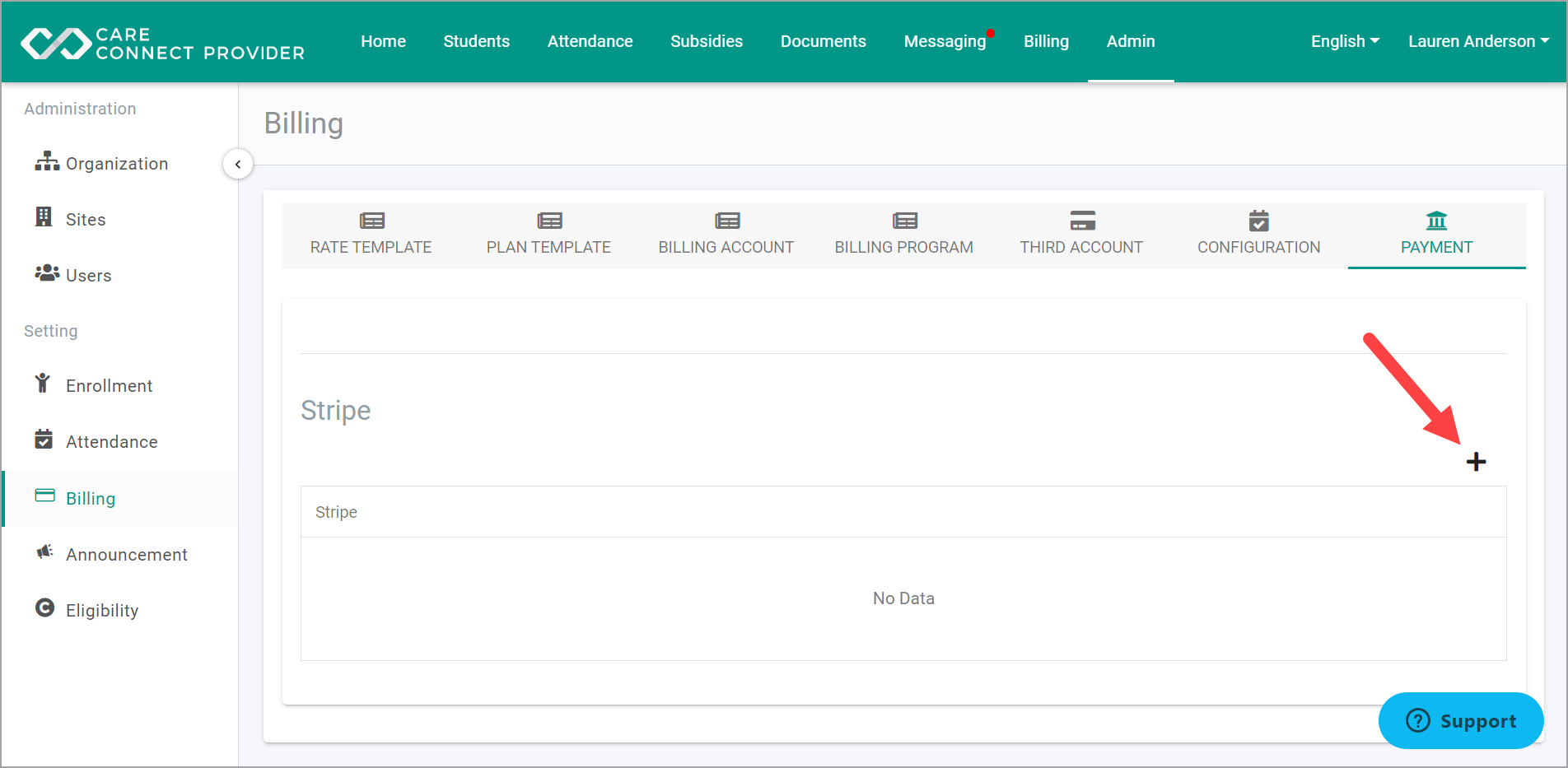 Create an account with Stripe. Enter your email and a strong password.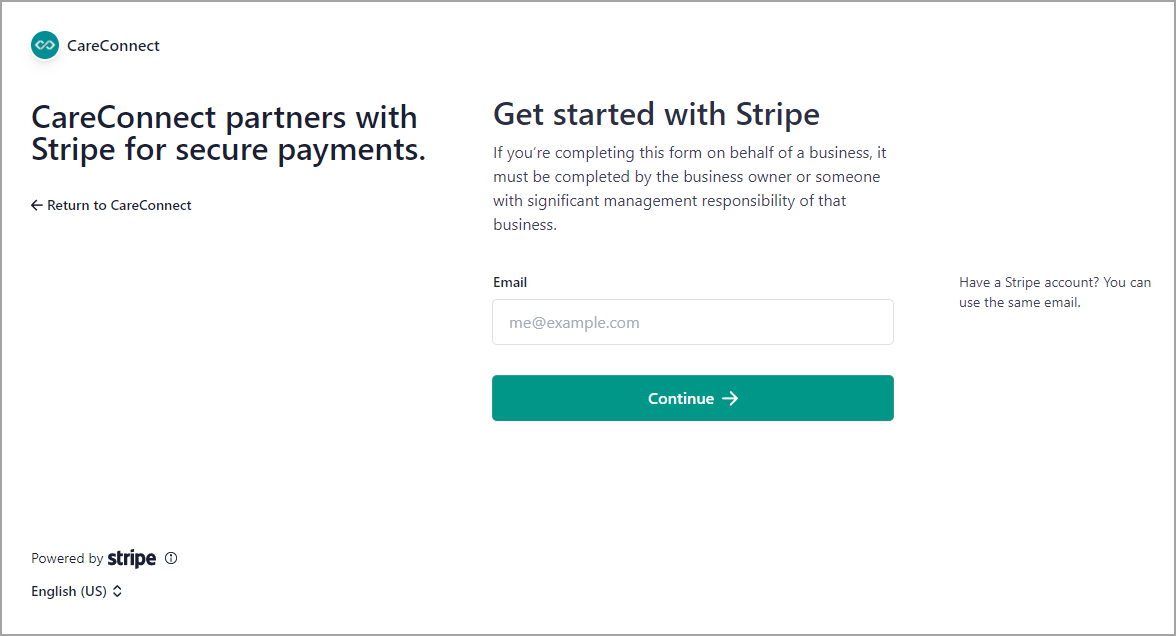 Enter your phone number. You will receive a verification code through text. Please enter that verification code and continue.
Next, fill out some basic information like:
Registered business address
Type of business
Which ID number do you use to file business taxes
Legal name
Email address
Date of Birth
Home address
Phone number
Last 4 digits of Social Security number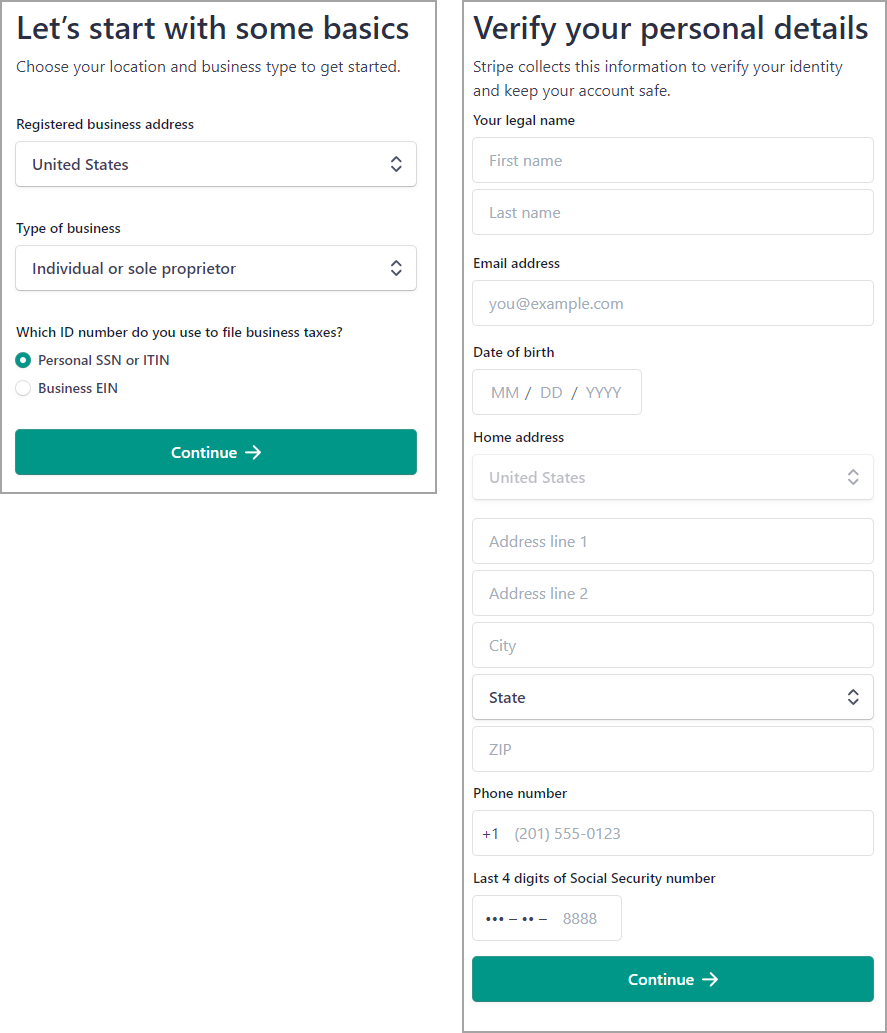 Next, please fill out some professional details about your Childcare Center. Then fill out your bank account information with:
Routing number
Account number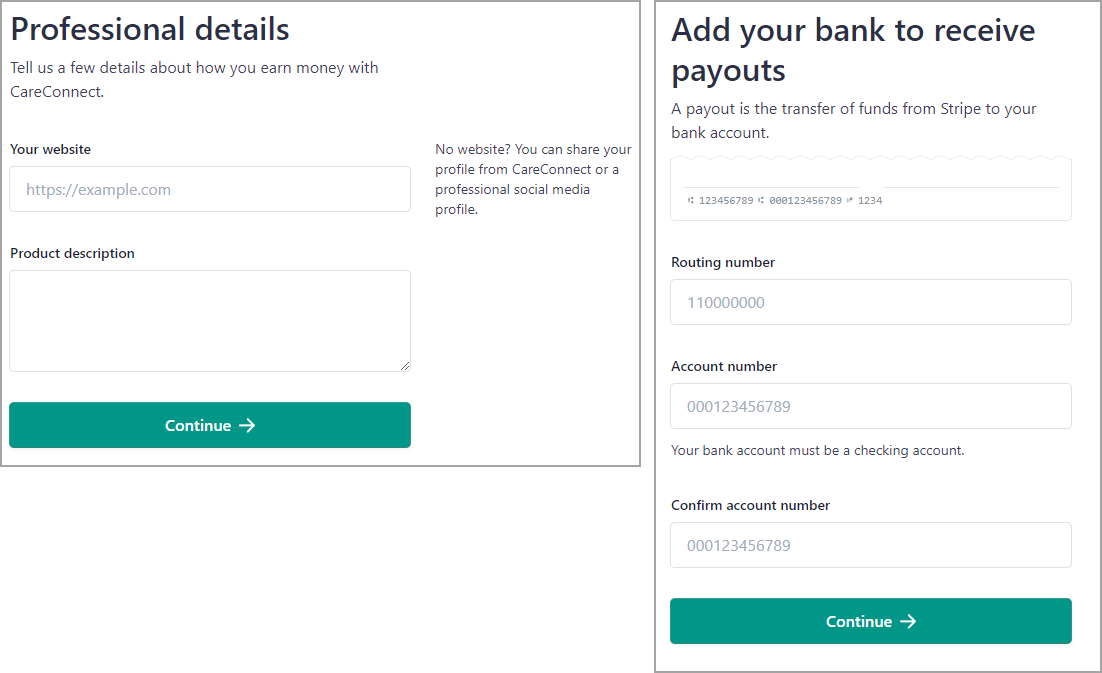 Next, you will be asked to enter:
Statement descriptor
Shortened descriptor
Customer support phone number
customer support address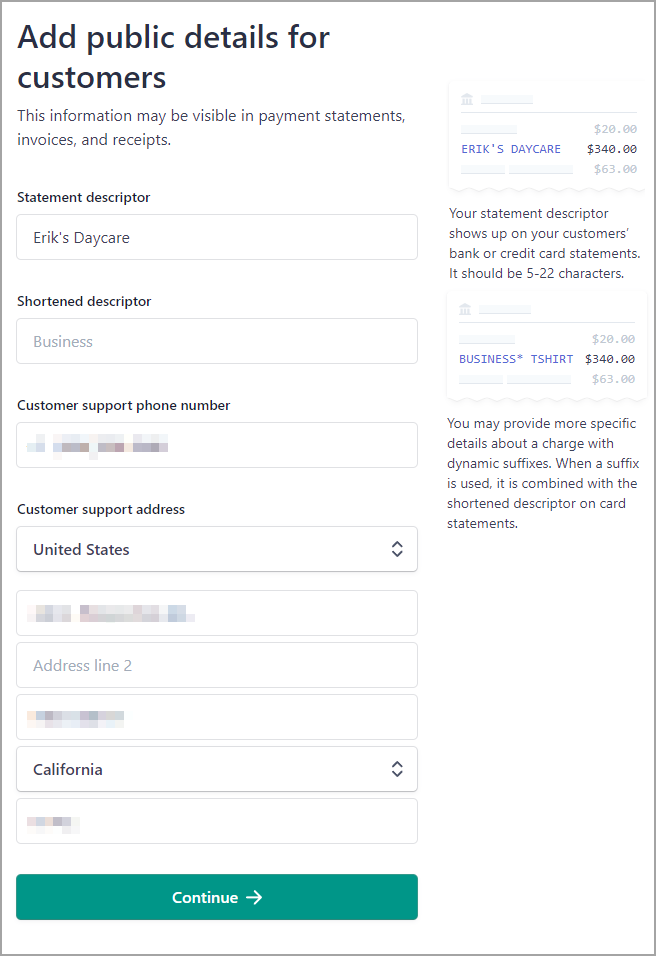 Once you continue, please review and submit to return back to CareConnect. In CareConnect, you will see the Stripe account that was recently created. Feel free to rename this Stripe to keep better track of it.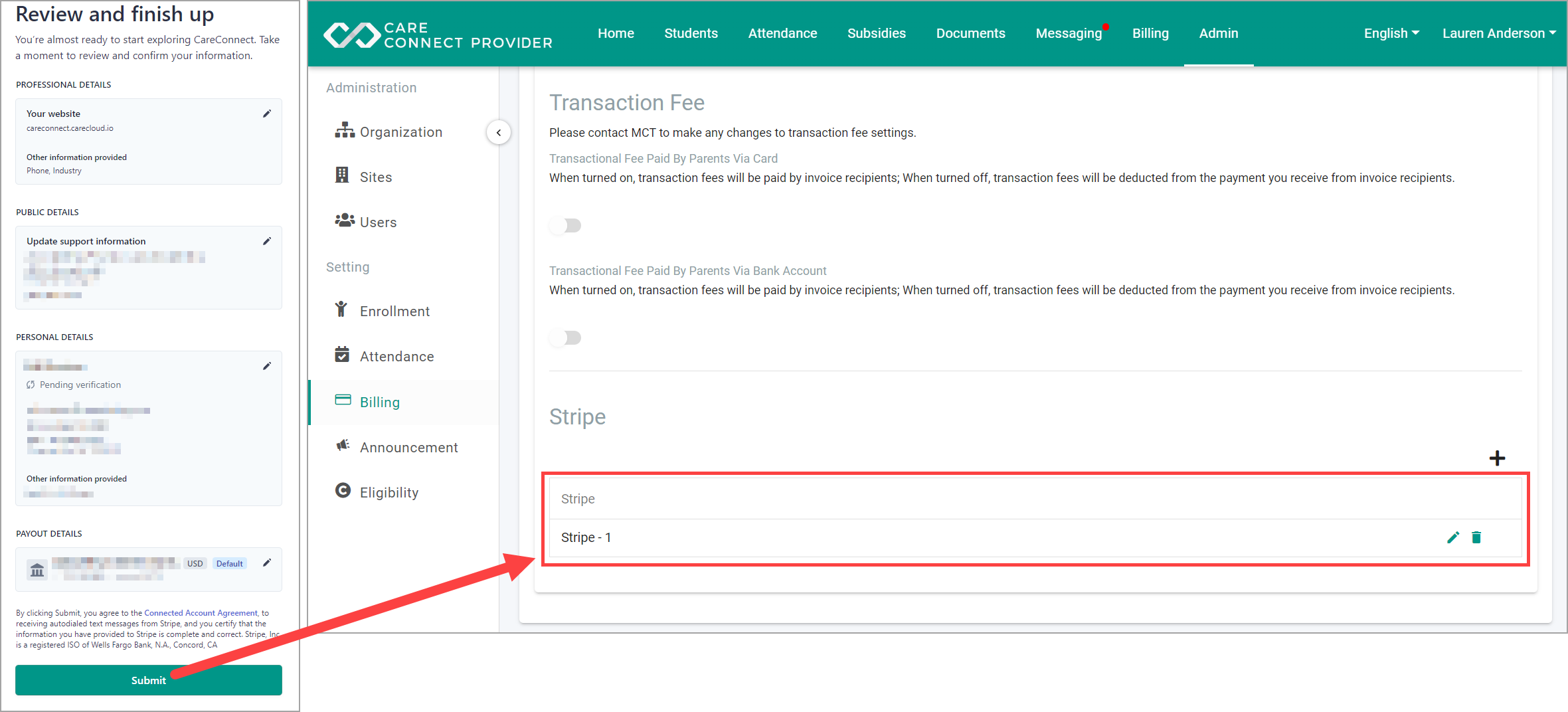 B. Link a Stripe account to a Billing Account
In CareConnect, link this Stripe account back to one of your Sites within your Billing Account. Select the site that you wish to link this account to, then on the Payment tab click on "Click here to select a Stripe".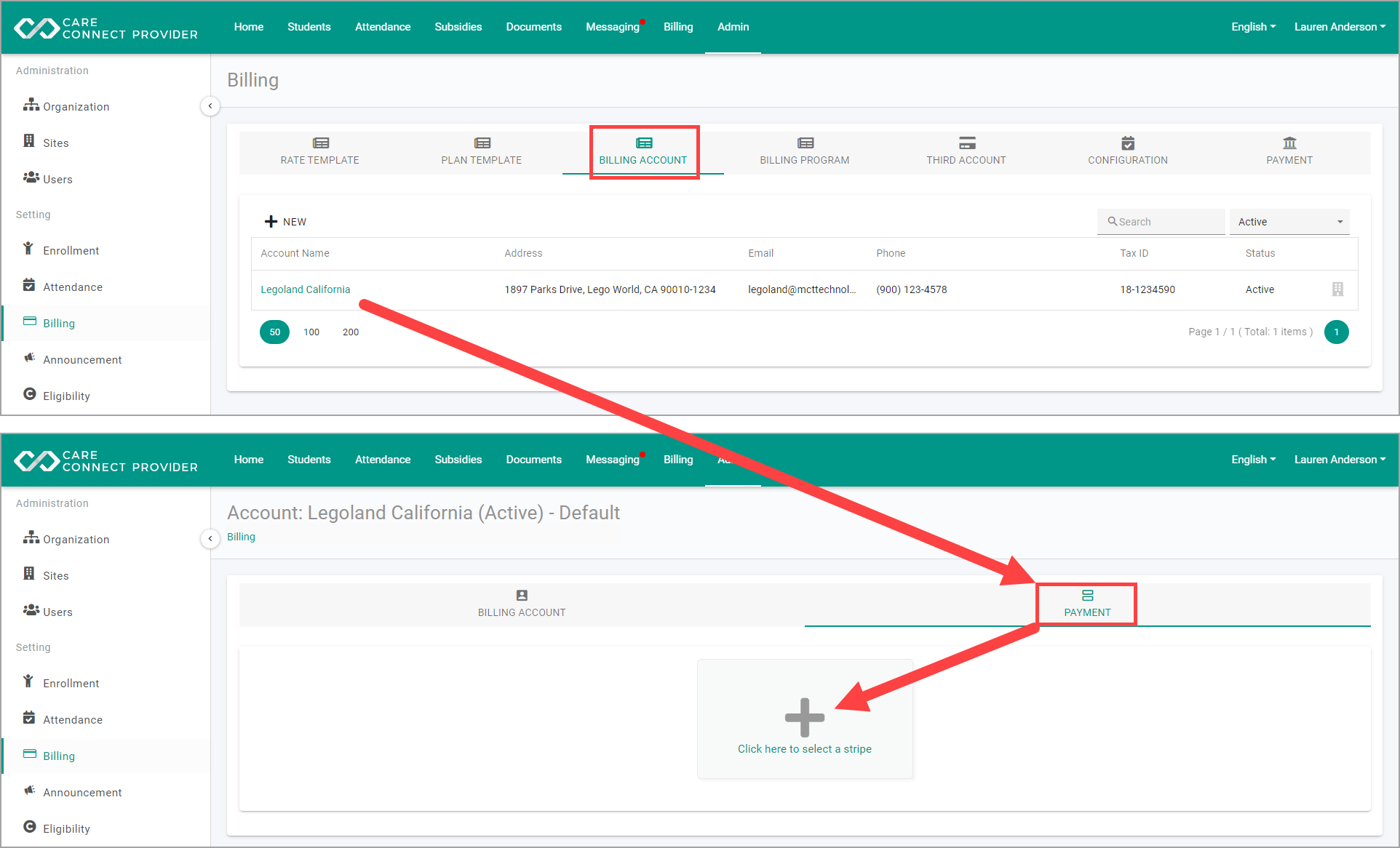 Make sure to check the Stripe account, then click on Save and Back.
C. Link the Billing Account to a Site
Once linked to a Billing account, you can now associate a site with a Billing account. Navigate to your Sites and select a site.

Click Edit then from the Billing Account dropdown field select the billing account you want to be associated with this site.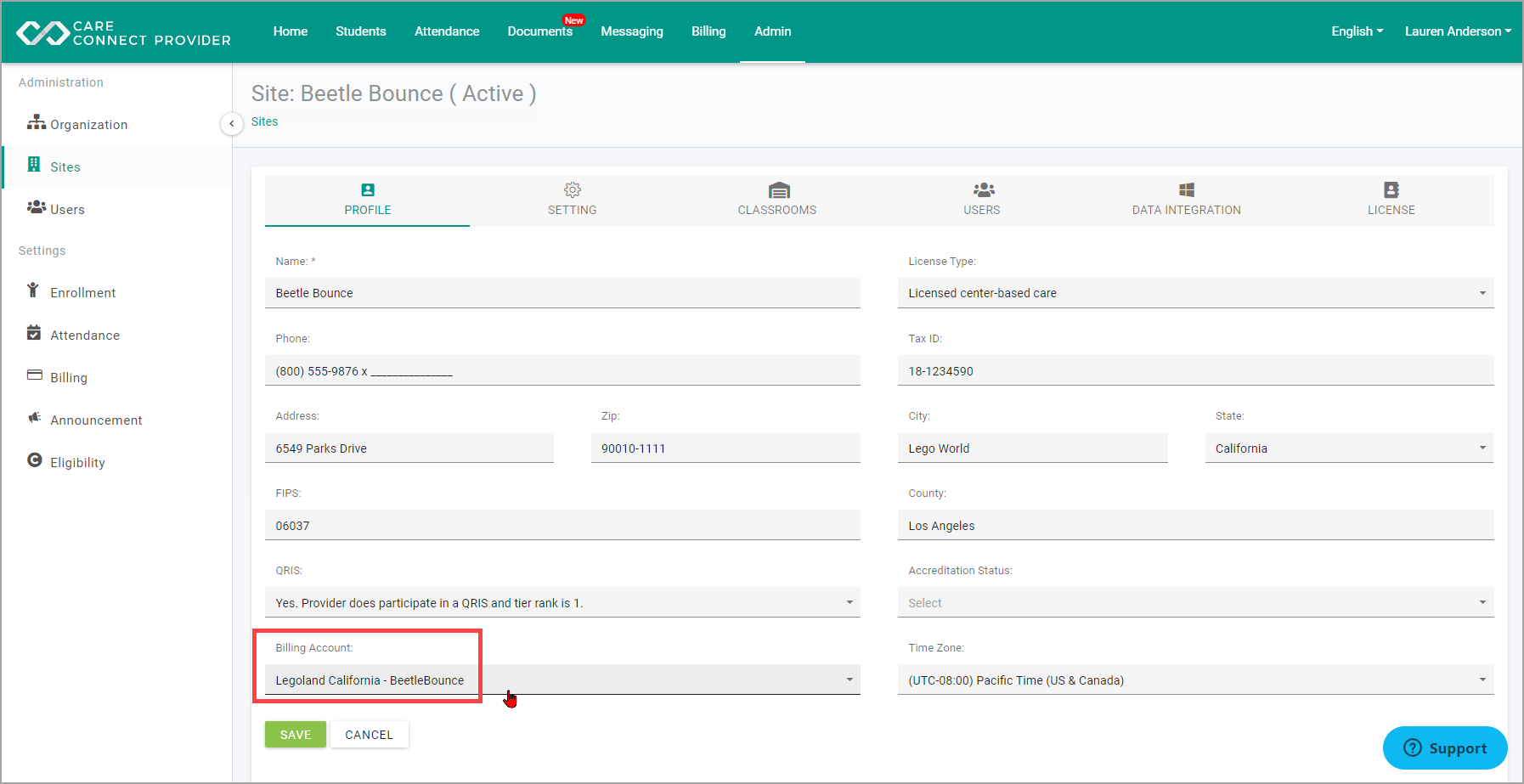 Click Save, and now you are all set to start accepting payments from your families.