When working in CareWait, there are times when the same general information needs to be added to an application. These communications could be internal for you and your organization or sent directly to families. Rather than continually entering the same information, CareWait has the ability to create and manage communication templates to reduce the amount of repetitive work required.
Getting Started
Navigate to the Admin tab at the top of the screen.

Once there, locate the Customization sub-tab to the left of your screen.

Select Communication Template.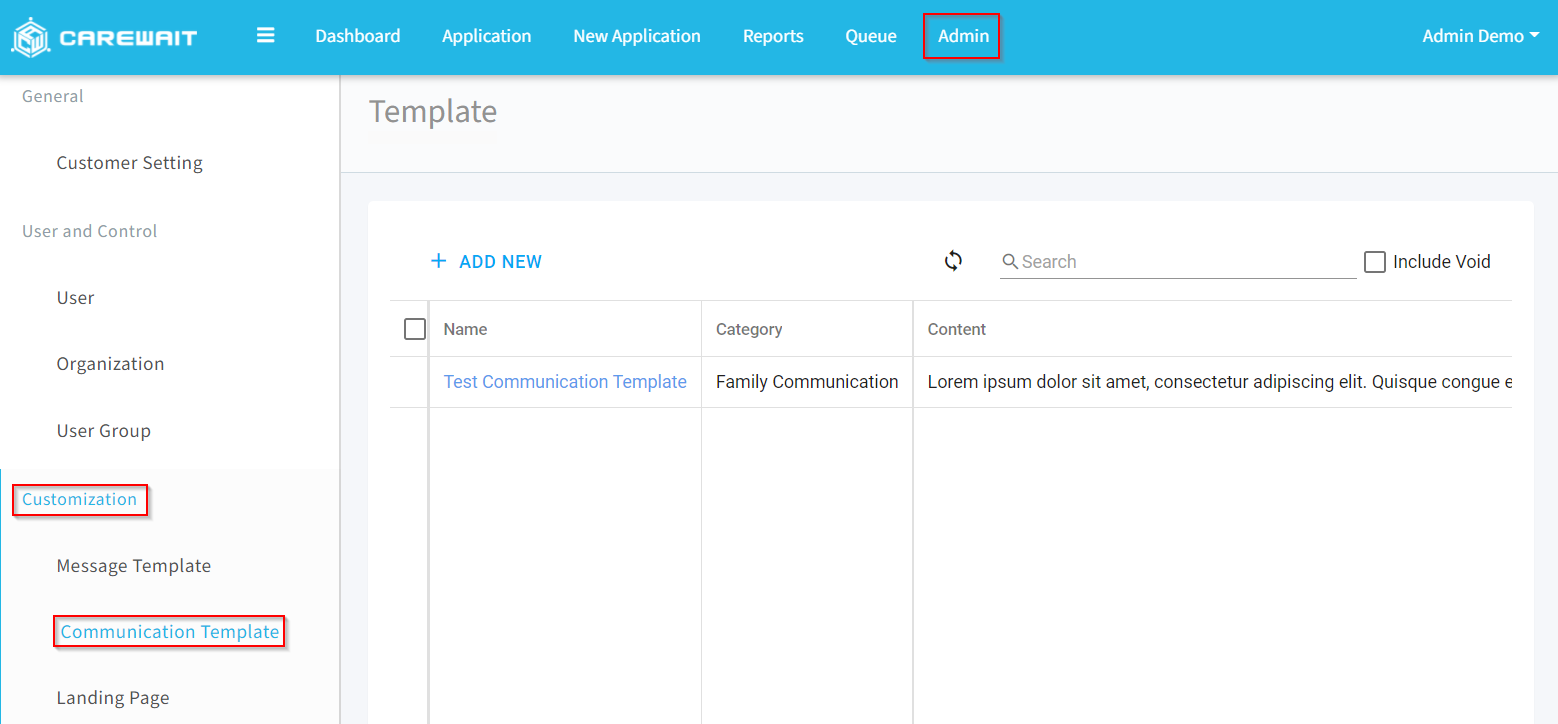 Adding & Managing Communication Templates
You should now see the existing Template list as well as the blue +ADD NEW button.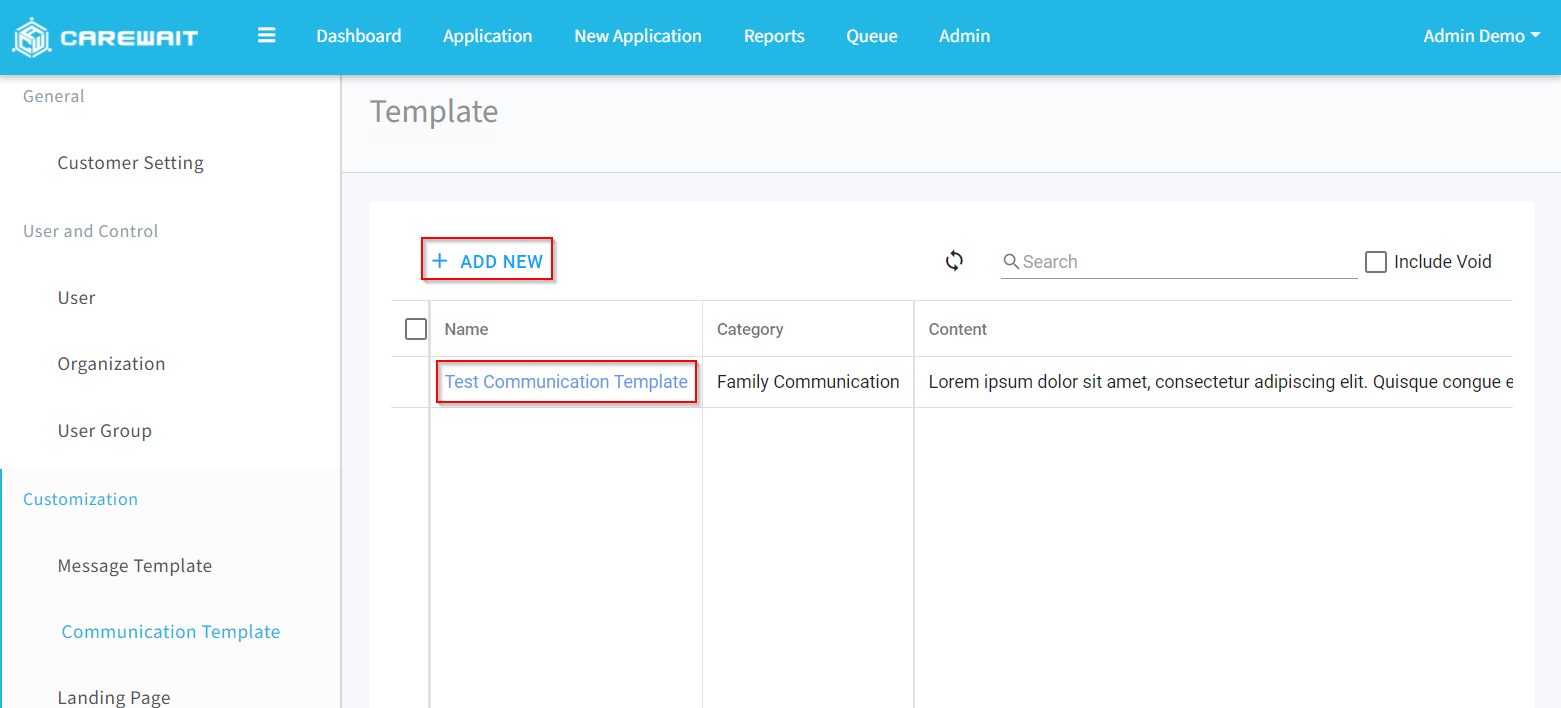 Adding a New Communication Template
To add a new template, simply click the +ADD NEW button.
Once you see the New Template near the top of the screen, enter your message.
In the name section, enter what you'd like to call the template. This will be the viewable portion of your template list.
Select the Category from the drop-down off to the right of this section.
Lastly, enter the content of the communication you would like to turn into a template.
Finally, remember to select the green SAVE.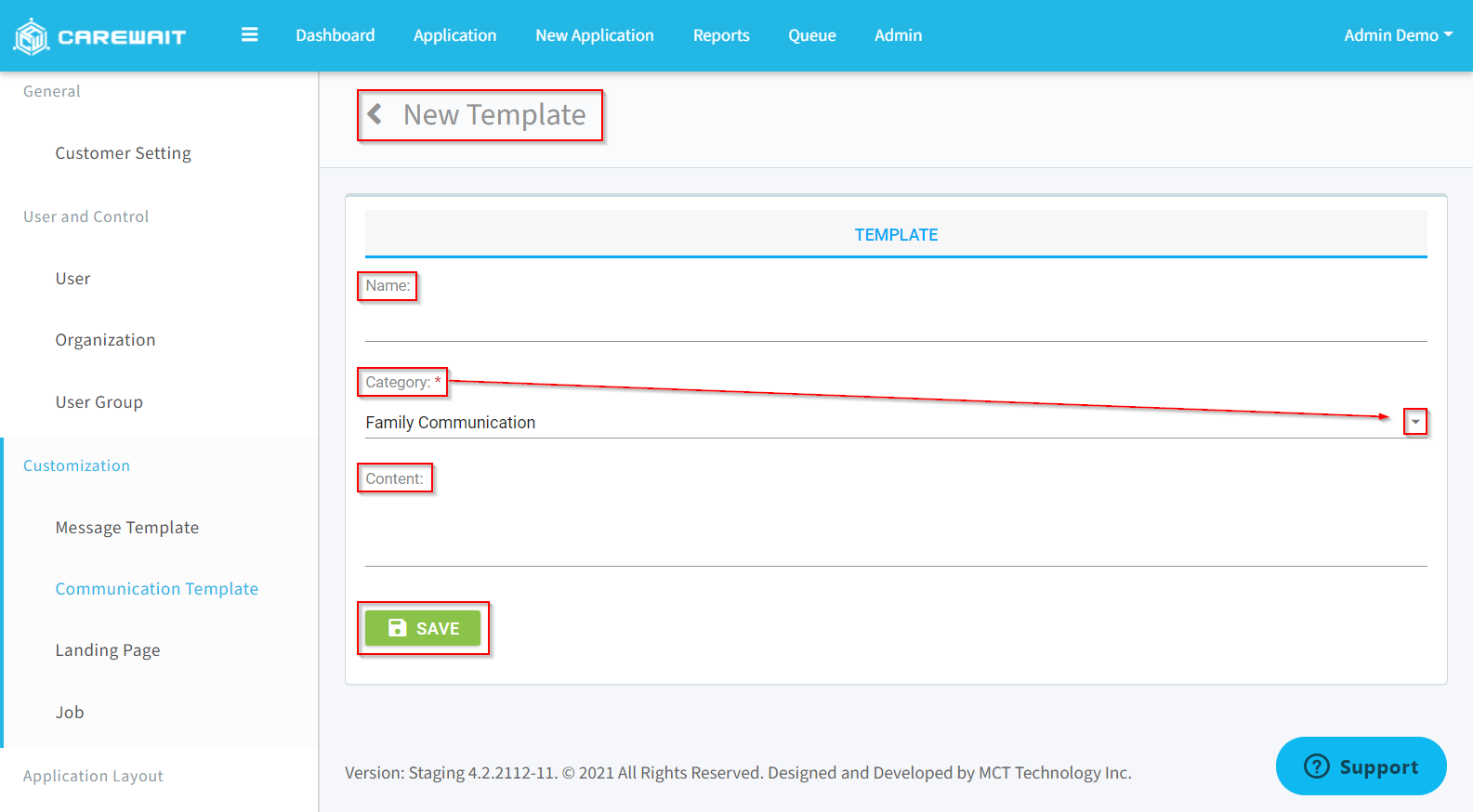 Editing or Deleting an Existing Communication Template
To begin editing or deleting an existing template, click on the name to open it and then select the blue EDIT button below the content section.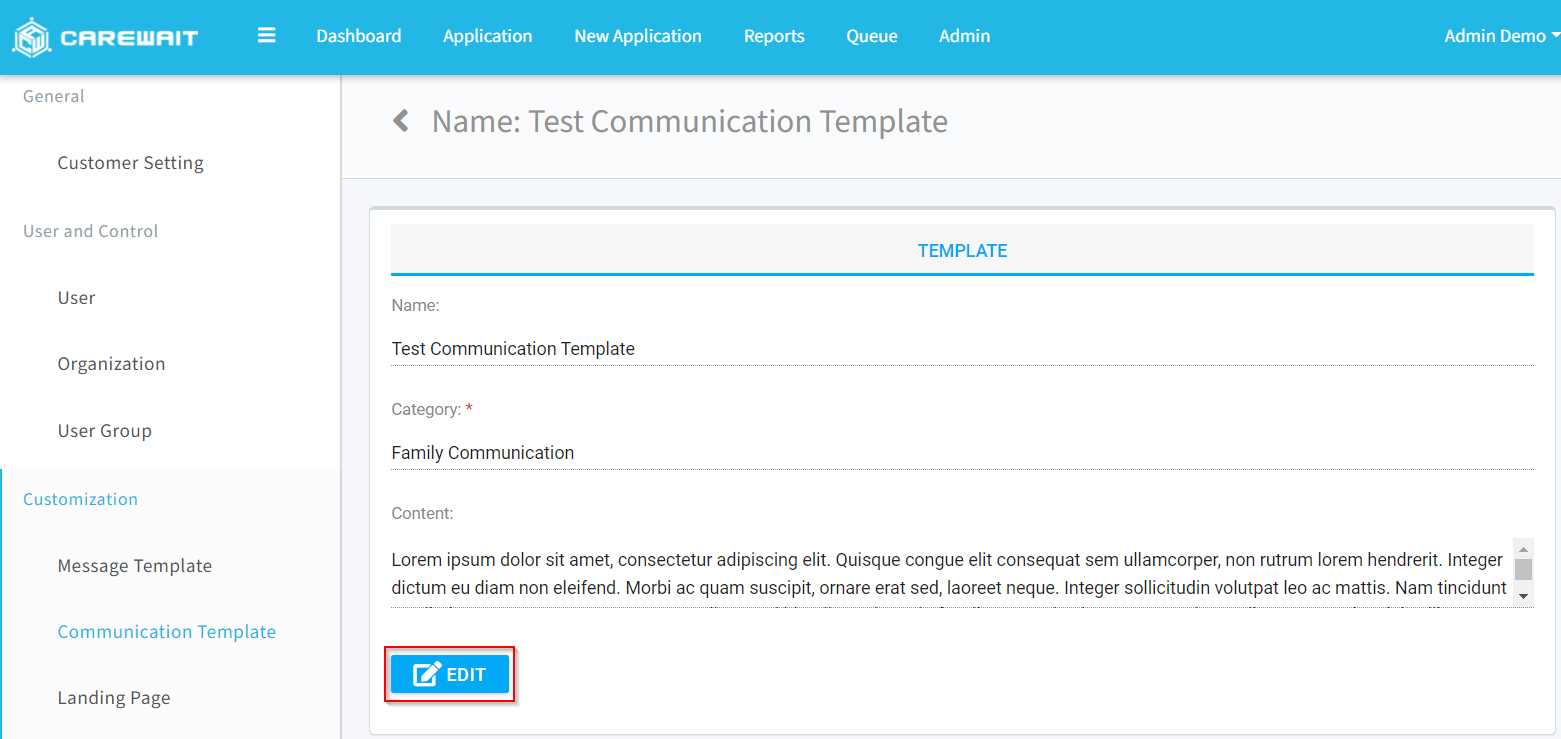 To DELETE or VOID an existing template, select VOID. This will bring up a confirmation window where you may commit the change or cancel.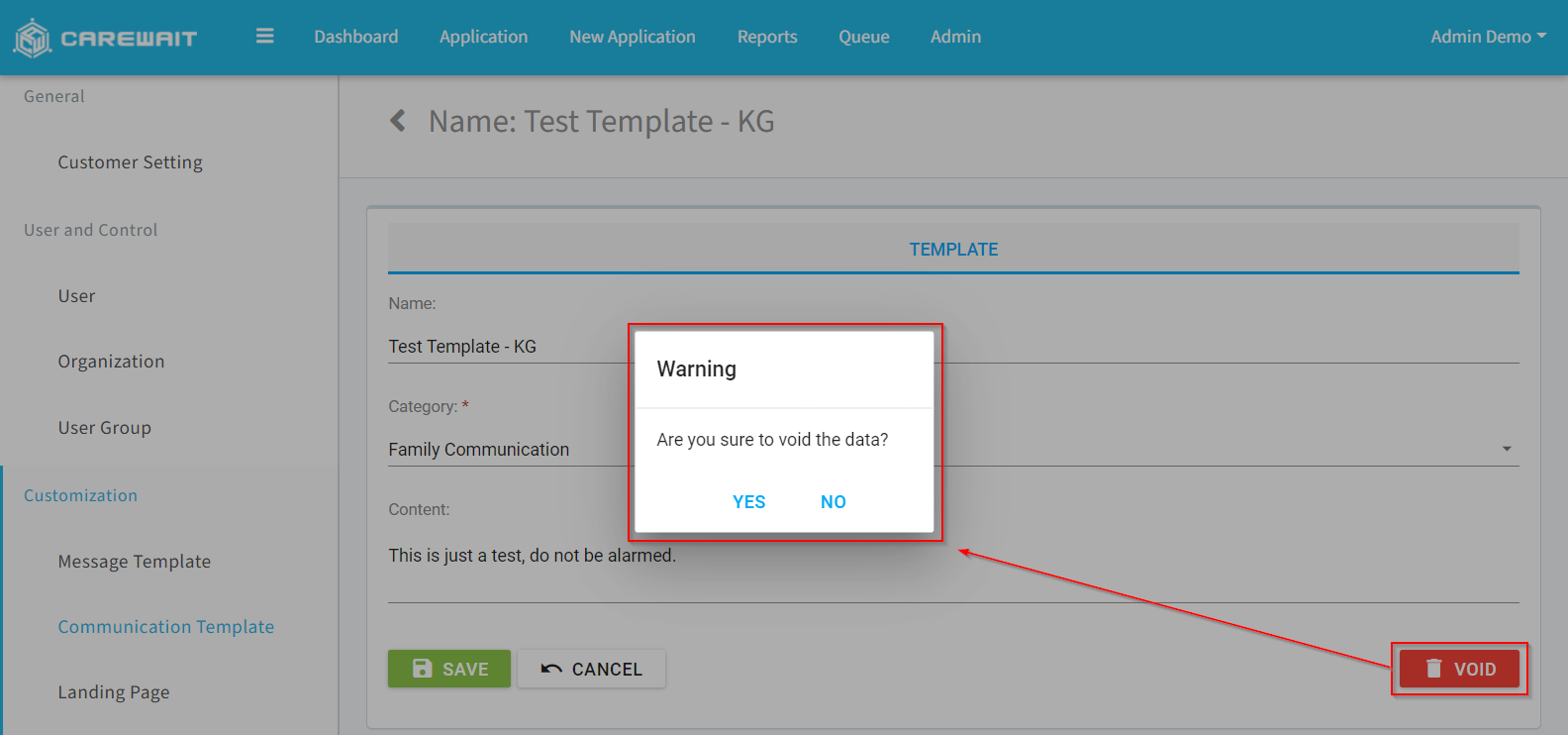 Similar to the process when adding a new template, you'll be able to:
Change the Name of the template that will appear on the existing template list.
Change the Category of your template by selecting the pull-down menu off to the right of the screen in this section.
Edit the Content of the existing template. You can make small edits or erase the entire message and start with a blank slate.
Once you are satisfied with your edited template, select the green SAVE button below the Content section.