CareWait currently supports English and Spanish.
How Parents Change Language Settings
Parents can change the application language by clicking on the Language Drop-Down at the top right corner of their screen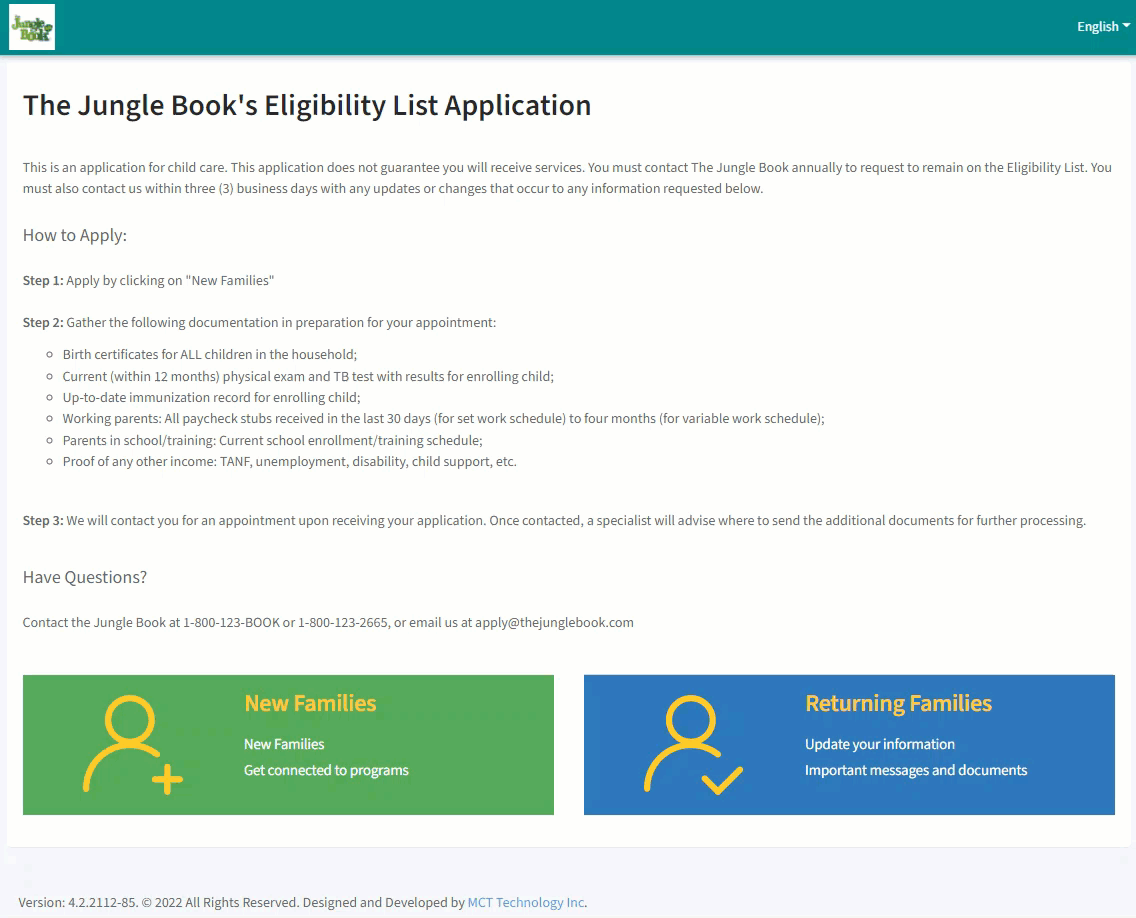 How to Add Additional Languages to Message Templates
Follow this tutorial on How to Customize Message Templates:
CareWait- How to Customize Message Templates
Go to Admin and find the Message Template sub-tab. In the Message Editor, select from the list of pre-set languages available from the drop-down. The correct message language will be sent, depending on what was set in the family's application.
Follow this link to learn more about How to Edit Family Applications: