Go to the New Application Module.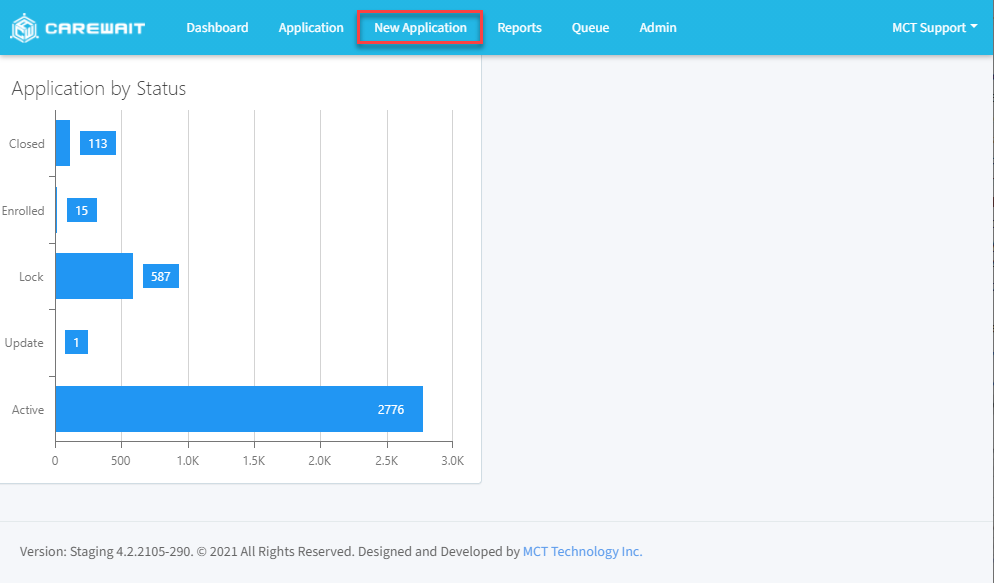 The new application form is divided into 4 sections: Family, Parent, Child, and Criteria.
All fields that are required are marked with a red *. If left blank, the user will not be able to move to the next section.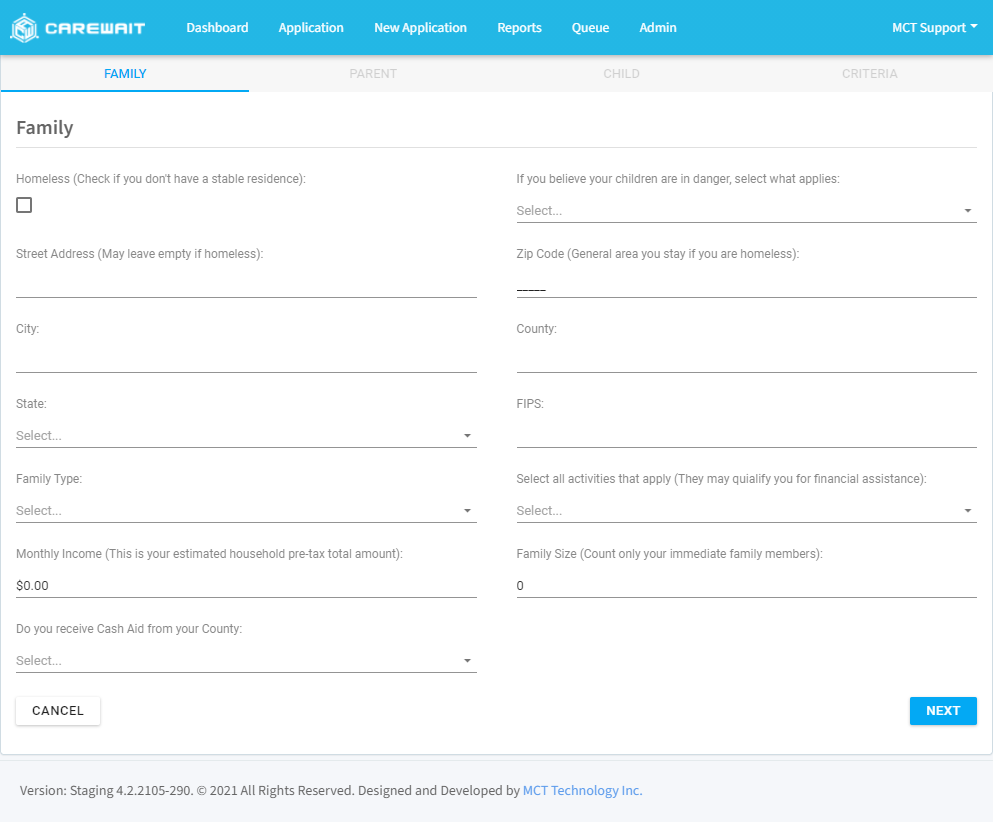 Submit the application by clicking the SUBMIT button once all details are filled out.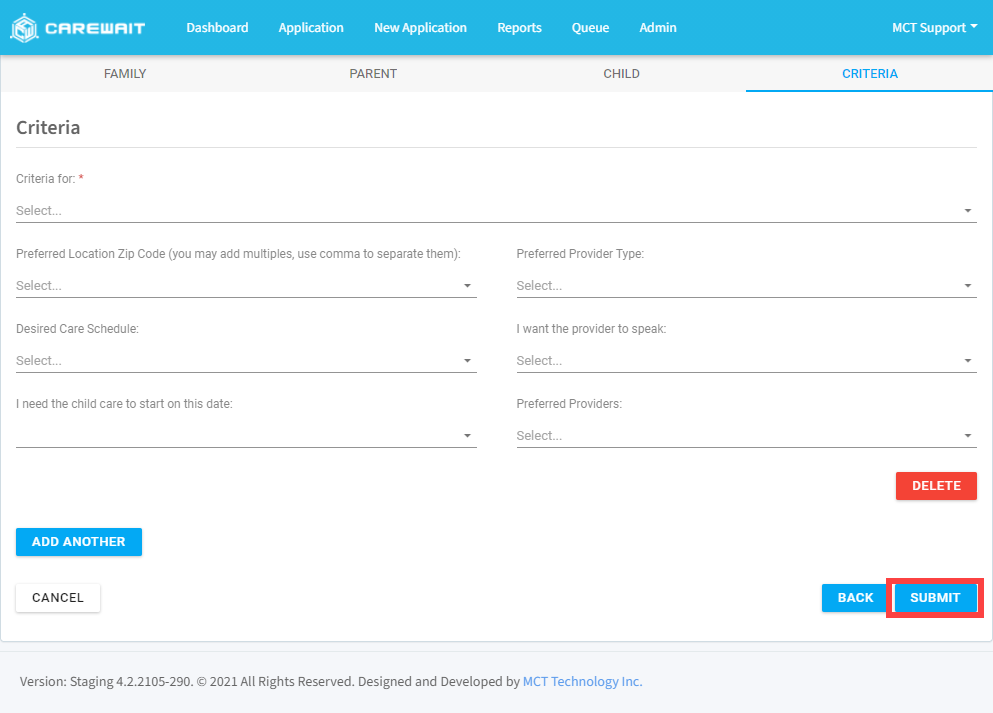 Once submitted, CW will display the application.