If a parent applied offline or organization staff helped them fill out their application under the New Application tab, the parent will need an invite in order to be able to easily access and update their application via CareConnect Family.
Within an Application, the user has the ability to perform several different actions. One of them is the option to invite a parent to CareConnect Family.
At the top right of the Application, you will find an Action button: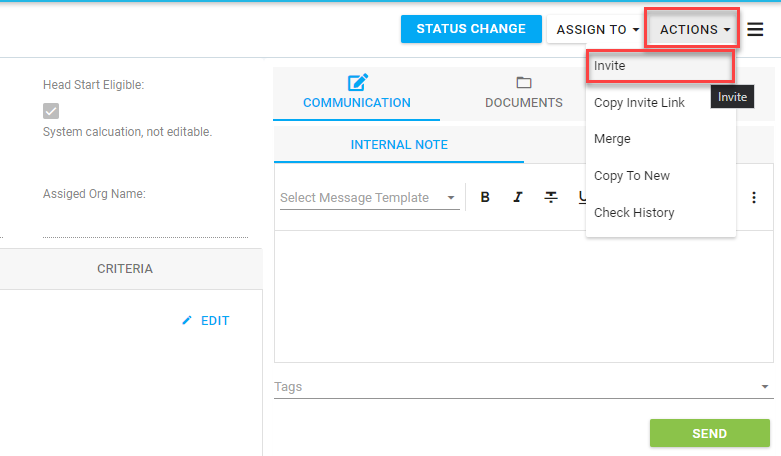 Click on the Action button to bring down a drop-down menu.
In the drop-down menu, you will find an Invite button.
Click on the Invite button, this will open a new pop-up window where you will be able to select the method of invitation.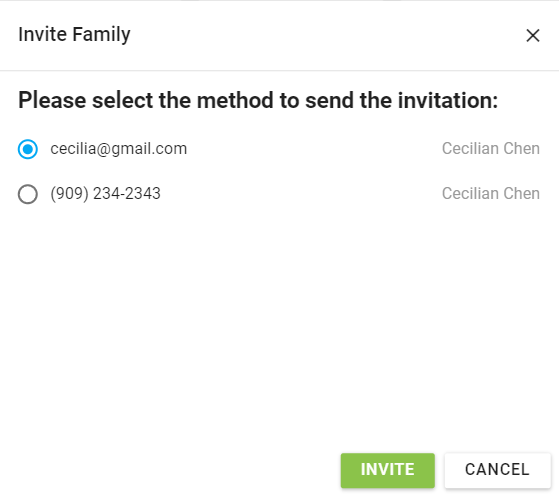 Select the Invite button at the bottom of the window to send the invitation to the parent.
The parent will be notified via whichever method of contact you have selected.
Unlink An Account
If a parent or organization member ever experiences issues with the CareConnect Family linkage due to a duplicate account, has lost access to their account, or has made edits to their email, then you have the option to Unlink an account.
This option will be available from the Actions dropdown after a parent has already accepted an Invite.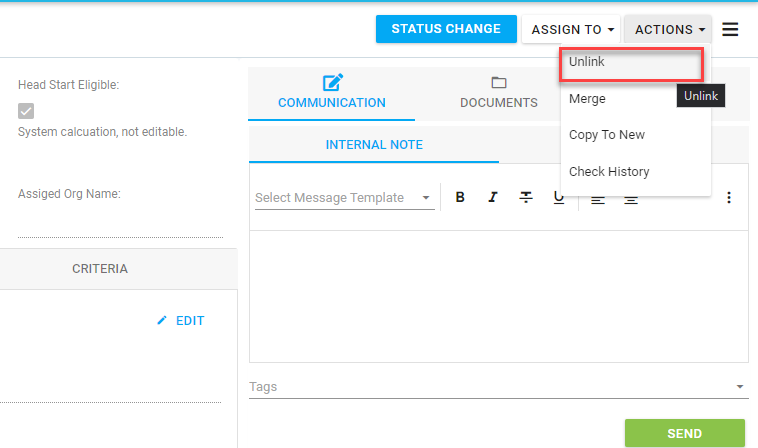 After Unlinking an account, you will need to send another Invite to link the correct account.
Please follow the steps above in order to reinvite a parent and establish a connection.