Clicking on an application ID will direct the user to view full application details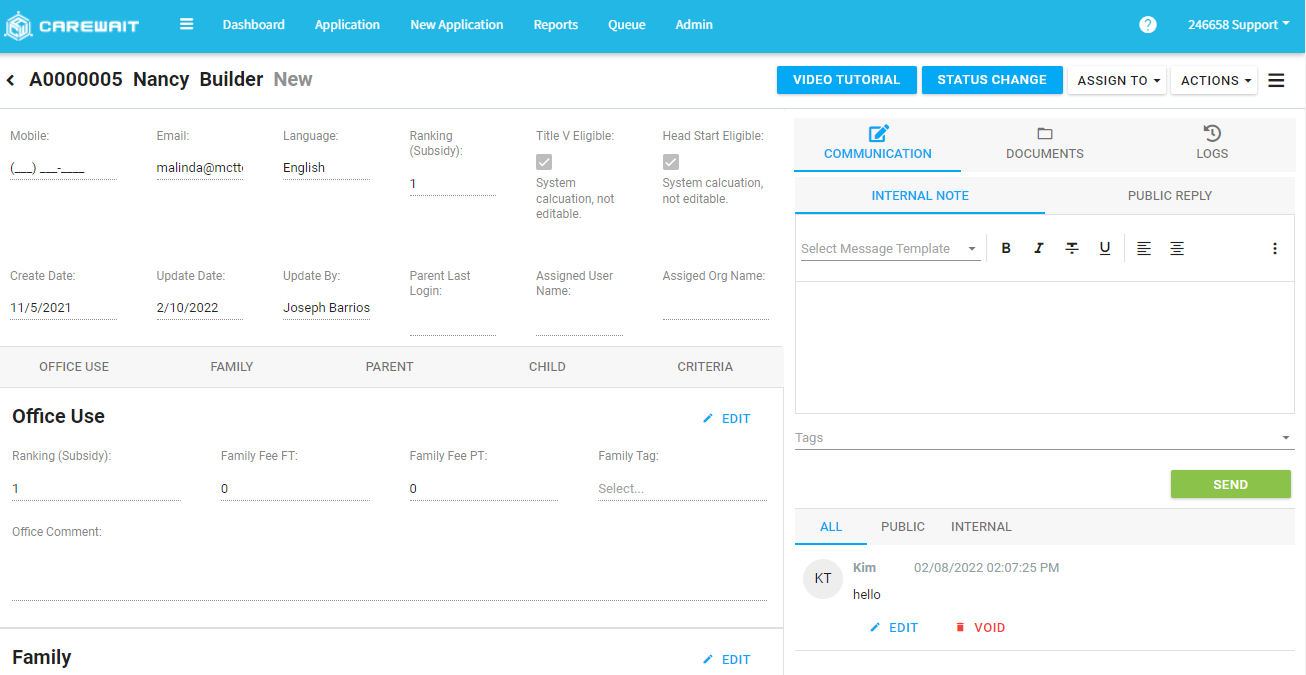 You can watch a short video on how to manage an application by clicking on the button "Video Tutorial" in the top right corner.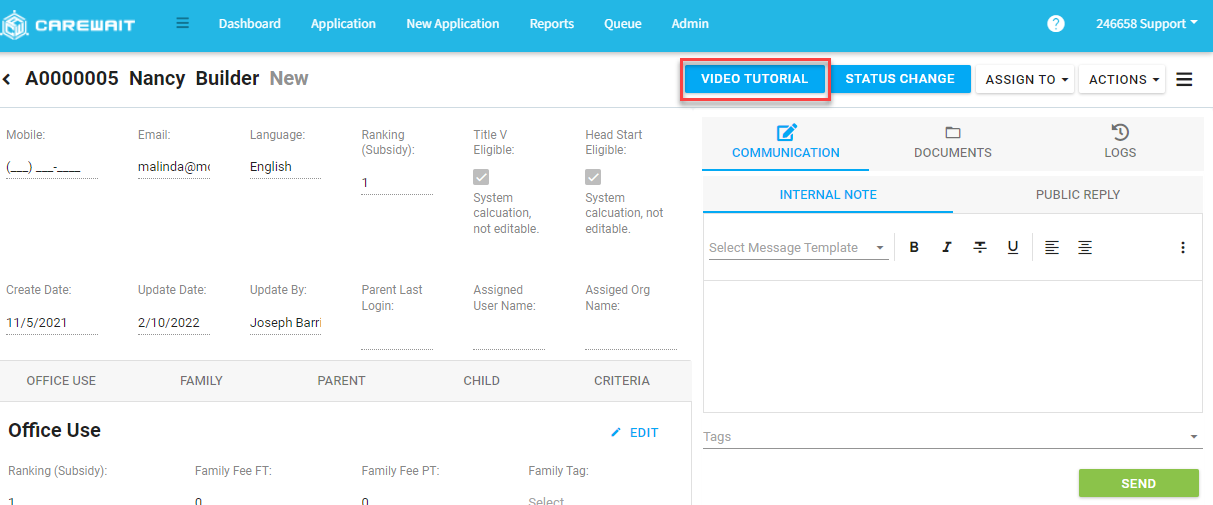 The Application is organized by Application Summary, Office Use, Family, Parent, Child, and Child Criteria details.
To edit any information on the application, the user can click on the EDIT button to the top right of each section. The only section that cannot be edited is the Summary section.

To save changes, a SAVE button will appear at the bottom left of the section.

The user can perform several actions on an application, located at the top right of the page.

Status Change

Changes the status of the application

Status Descriptions:

Active- Applications pending enrollment.
Update- Alerts the parent that information must be updated to keep an application Active.
Lock- Blocks families from altering information on the application. This is used when an application is currently under review by a specialist.
Enrolled- The application is enrolled with the Agency / School.
Closed- The application is inactive.

Assign To

Users can assign the application to themselves or another user

Actions

Invite- Invite a family to join CareConnect Family. The invitation code will link their application to their CareConnect Family Account
Reinvite- (This option will only show if the family has already been connected to CareConnect Family
Copy Invite Link - Displays the invitation link URL should the family have issues with signing up. Allows a user to create a portal account for the parent.
Unlink- Unlinks a connected CareConnect Family Account from the Application.
Merge- Merges the application with another Application, should duplicates exist.
Copy to New- Copies the application to a new application
Check History- Checks for any past application history linked to the family.

3 Line Bar Viewer

Expands the page to view additional actions. This viewer reveals the Communication, Documents, and Logs tabs.

Communication Tab: Used for notes that can be saved for internal reference or to send messages to the family. These messages will be sent to the parent's portal.
Documents Tab: Used to attach additional documents to the application.
Logs Tab: Used to audit the actions performed on an application.