What is Multi-factor Authentication (MFA)?
Multi-factor Authentication (2FA) authentication is a recognized best practice for security. It's designed to make sure that you're the only person who can access your account by requiring two different forms of verification, instead of just a single password.
In CareWait's (part of CareConnect platform) MFA sign-in process, you will be required to verify your identity using your login credentials and also by providing a unique confirmation code that is sent to your email address or phone anytime you need to log in.
---
Why are we doing this?
We invest heavily in the security and reliability of CareConnect platform. This is the next step in our ongoing commitment to improve and protect your CareConnect account and information. Enabling MFA during the sign-in process will add an extra layer of protection to your account and improve the overall security of your information on our platform.
Opting out of MFA is an option, however, we are strongly encouraging everyone to use MFA as an industry-accepted best practice security measure. If you would like to enable the Multi-Factor Authentication to your CareWait, please reach out to support@mcttechnology.com for more information.
---
Who will this impact?
All CareWait accounts (administrators and staff).
---
What if I'm an Admin and my staff shares my login?
Staff members using shared admin credentials will not be able to get into the account unless they have access to the email being used to sign in or you share the code with them. For account security purposes, we do not recommend this approach.
---
How does the Multi-Factor Work?
1. A user will log into the workspace using their existing credentials.
If you need help adding/modifying user credentials, please refer to this article: How To Manage Users
2. CareWait will send a Confirmation Code to the User's email shown on the display.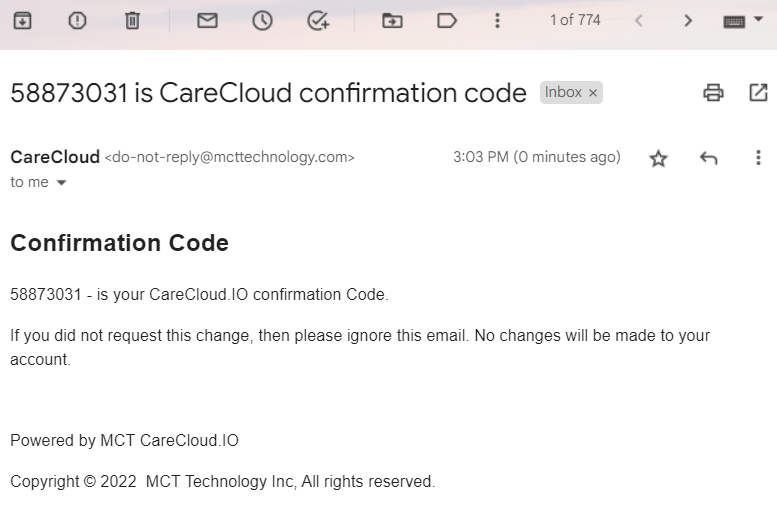 The email will be sent to the one that is associated with the user's account:
If there is no email on file, the code will be sent to the log-on "Account" email:
NOTE: Default validity of the Confirmation Code is 10 minutes but may be adjusted at your request.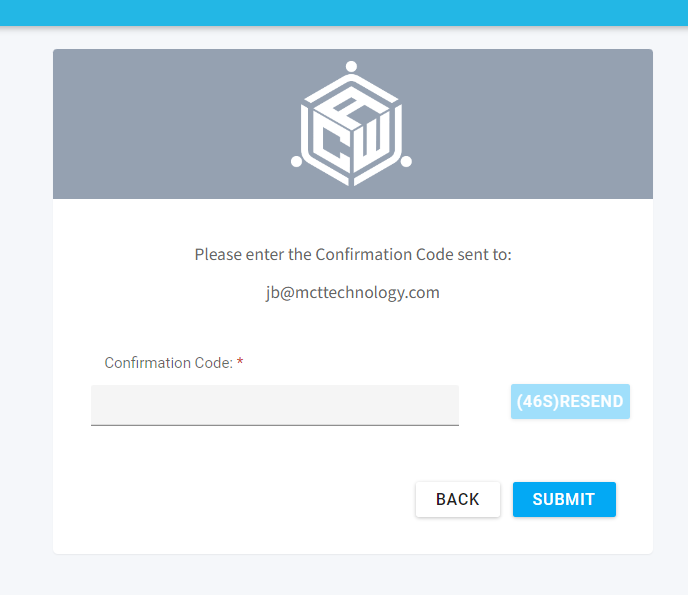 4. Once the code has been received, the User will enter their code and click submit. If the code was entered successfully, the user will be able to log in to their environment like normal.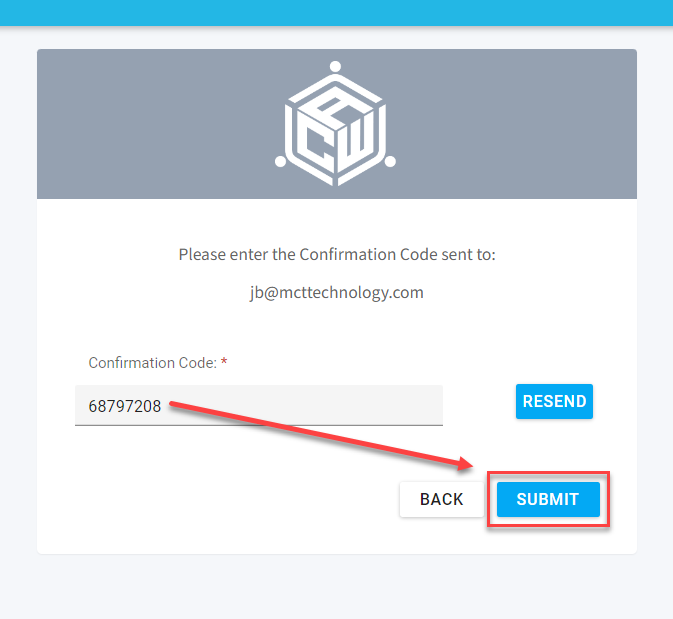 5. If the code expires, or the user would like a different code, after 60 seconds, the code may be resent to the user's email.