Quick Add Student
Access CareConnect Provider mobile app (iOS and Android) or CareConnect Provider Web.
The "Quick Add" function is used for adding a student. This allows you to quickly enter a student into your account. However, it is not as extensive as manually entering or importing a file. It is recommended that you go into the student account later and fill in any missing information. This process is done in 3 steps:
TIP: Fields marked with an *asterisk are required. Field data validation checks may trigger if enabled by your administrator. 
Step 1. From Add -> Click Quick Add Student.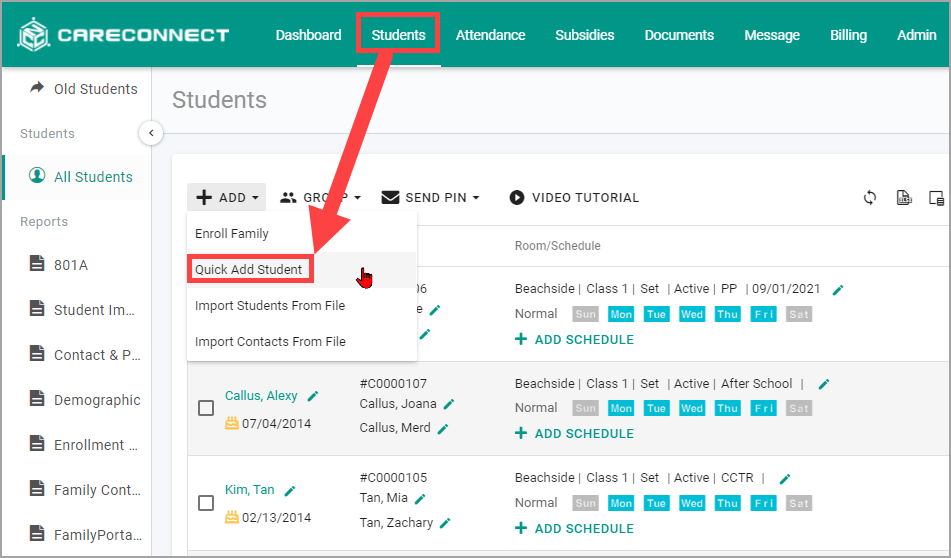 Step 2. A pop-up window will open to fill out the new student's information. The following fields are available: 
Name: Child's first, middle, and last name

DOB: Child's date of birth

Program: Child's program

Site: Child's site

Classroom: Child's classroom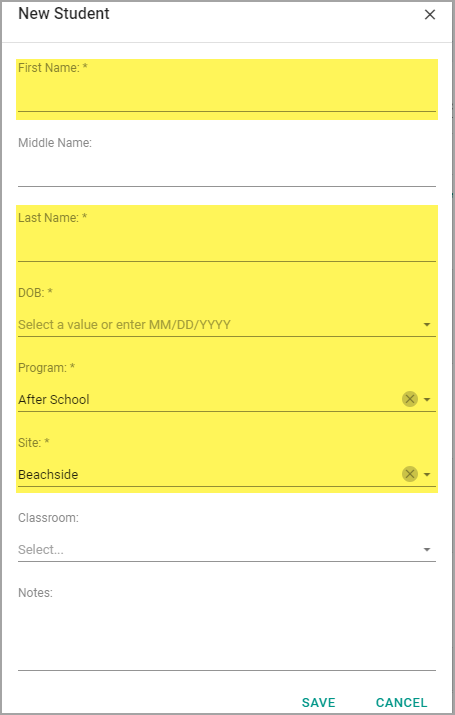 TIP: Fields marked with the * are required. 
Step 3. Click Save to finish adding the new student or parent.