CareWait has 5 batch application management features available in both Children Lists and Application Lists. To use these batch management features, first select the applications by ticking the corresponding box on the far left. Then click Actions and choose the feature from the drop-down menu.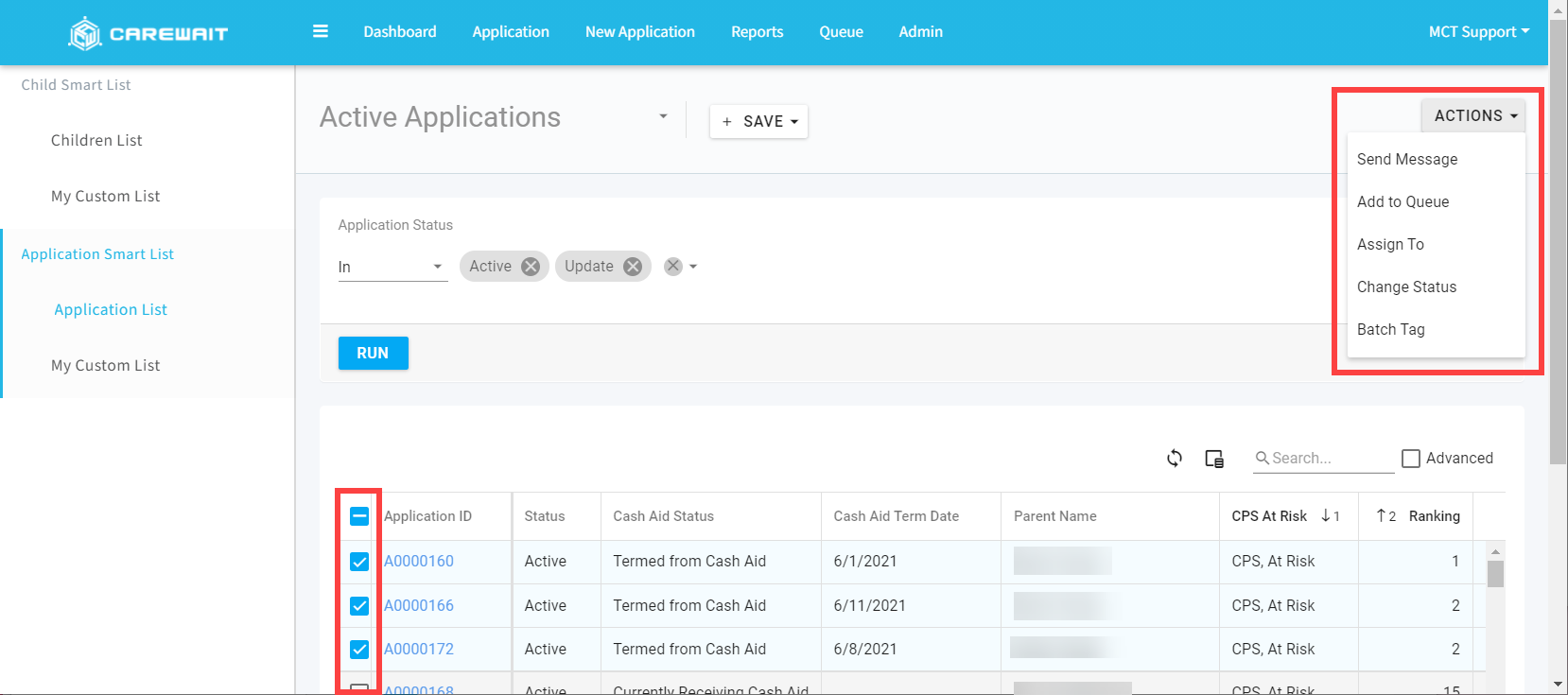 1. Send Message: Send a message to the selected applications either via email or sms. If you wish to send the message in multiple languages, you will need to switch tabs and add the translated content before sending.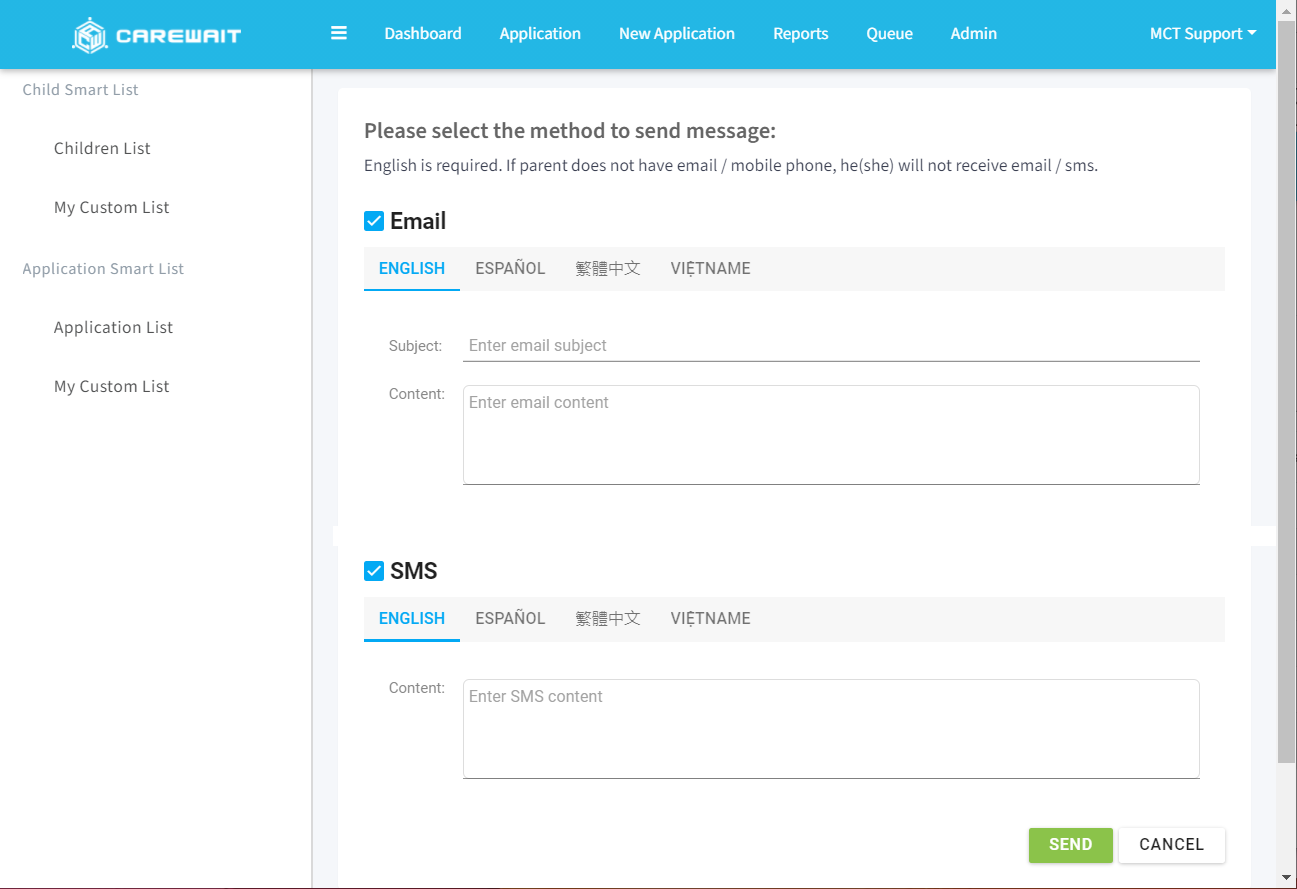 2. Add to Queue: Add the selected applications to an already created queue.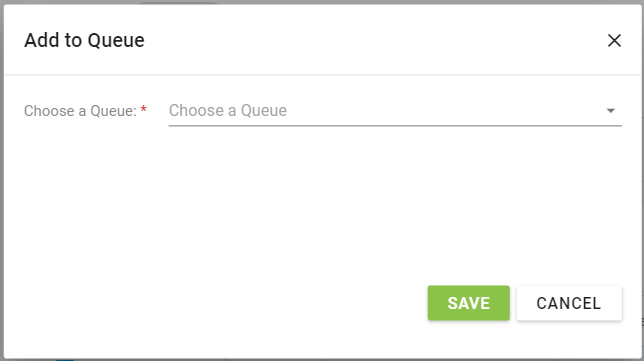 3. Assign To: Assign the selected applications to a user.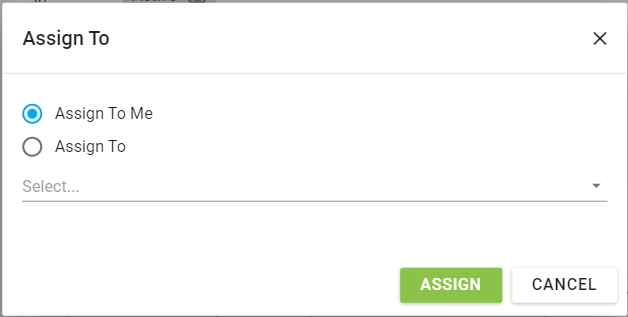 4. Change Status: Changing the status of an application:
Active - The family is eligible and actively waiting for enrollment
Update - The family application needs to be updated *when changing to Update this triggers an automatic message to the family asking them to update their application on FP*
Lock - The family is in the process of enrollment and cannot edit their application on FamilyPortal
Enrolled - All children have been enrolled
Closed - Not enrolled and no longer actively waiting for enrollment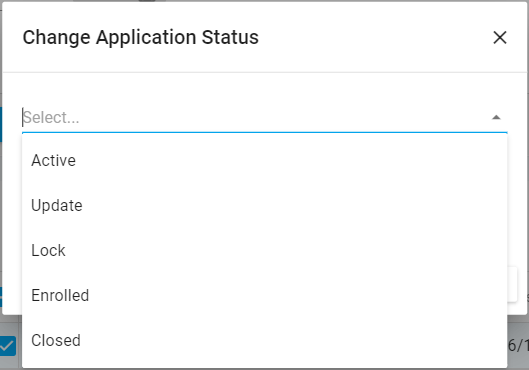 5. Batch Tag: Add a tag to the selected applications for custom filtering and sorting of your list.