Users can create their own custom application list that they can save and access again in the future.
How to create a custom list:
1. Go to All Applications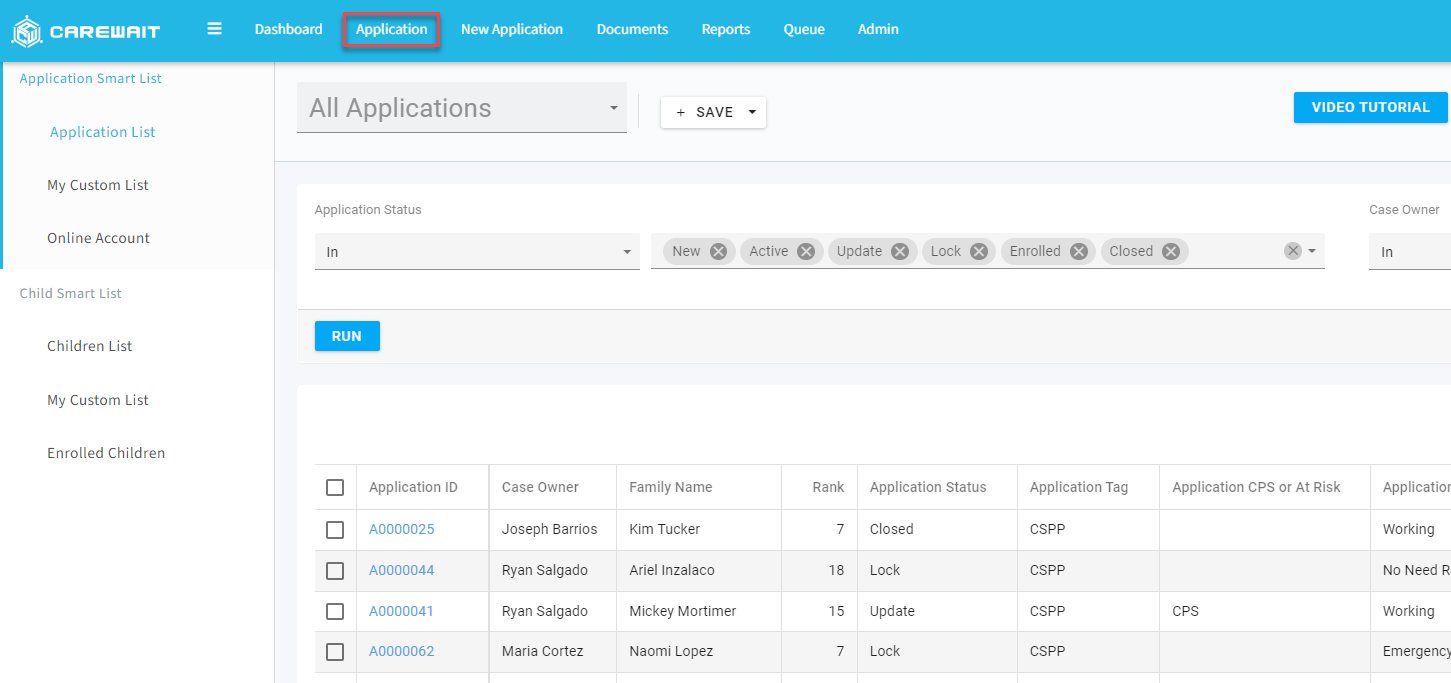 2. Click the Column Chooser button to switch on and off various information columns.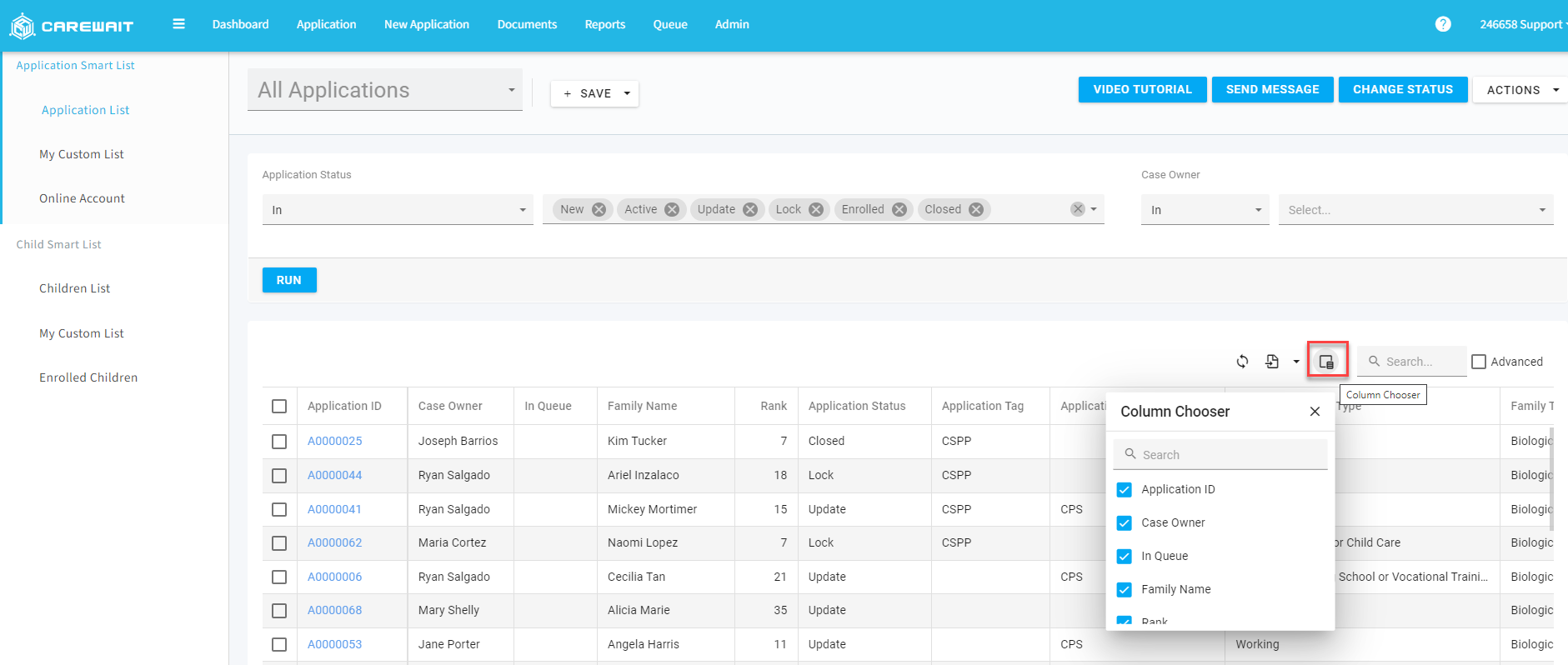 3. Search a specification in the search bar.

4. Click on Advanced to search a specific column.

5. Sort the list in ascending or descending order by clicking on the column header.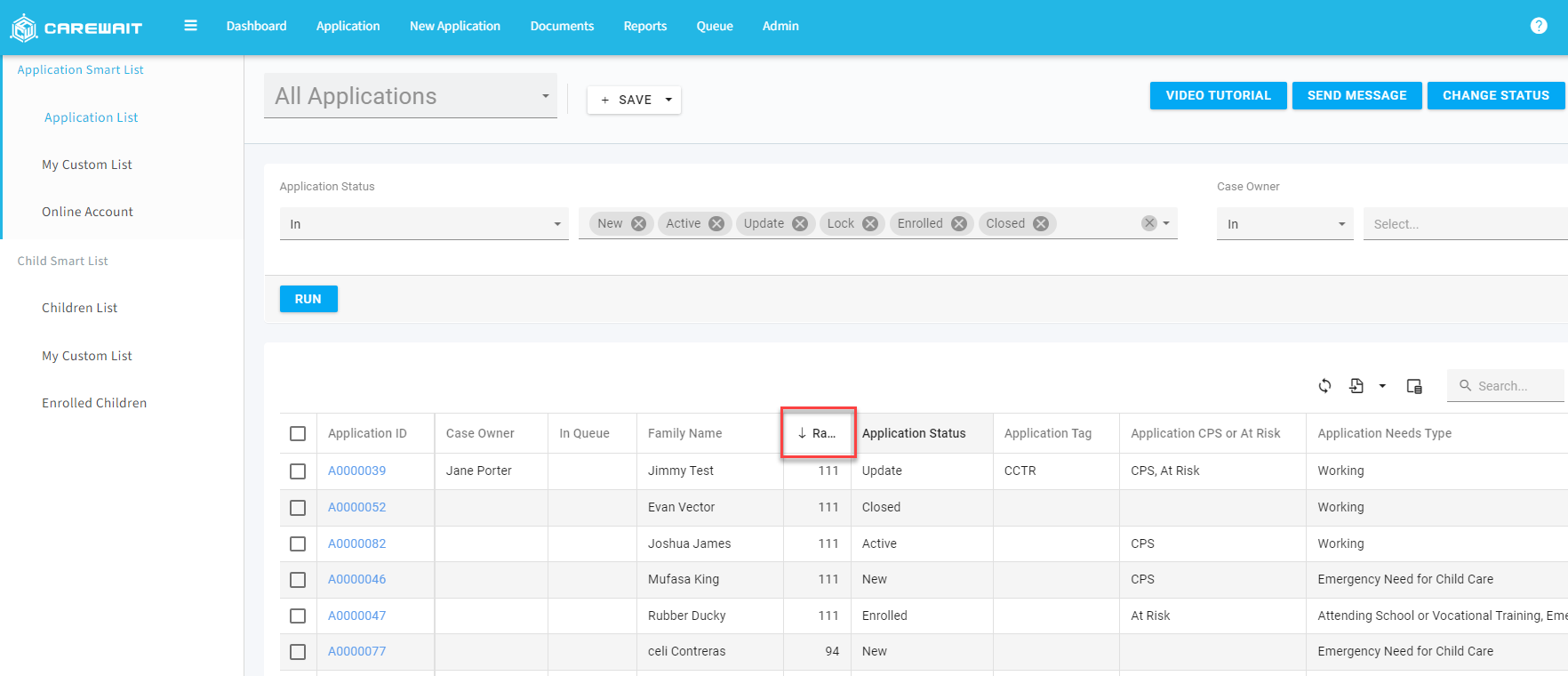 6. Click Save and Save as New.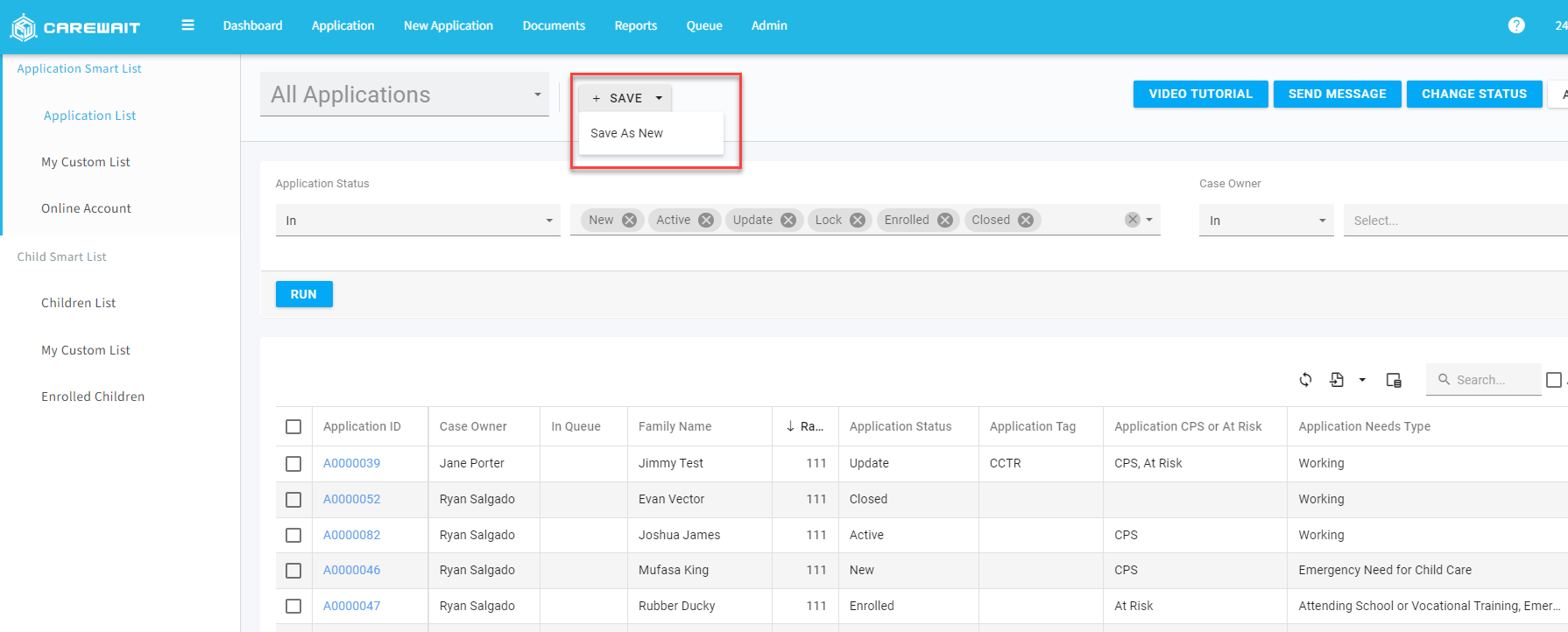 7. Give the list a name.

How to view and manage a custom list:
1. The next time you log onto CareWait, go to the Application module.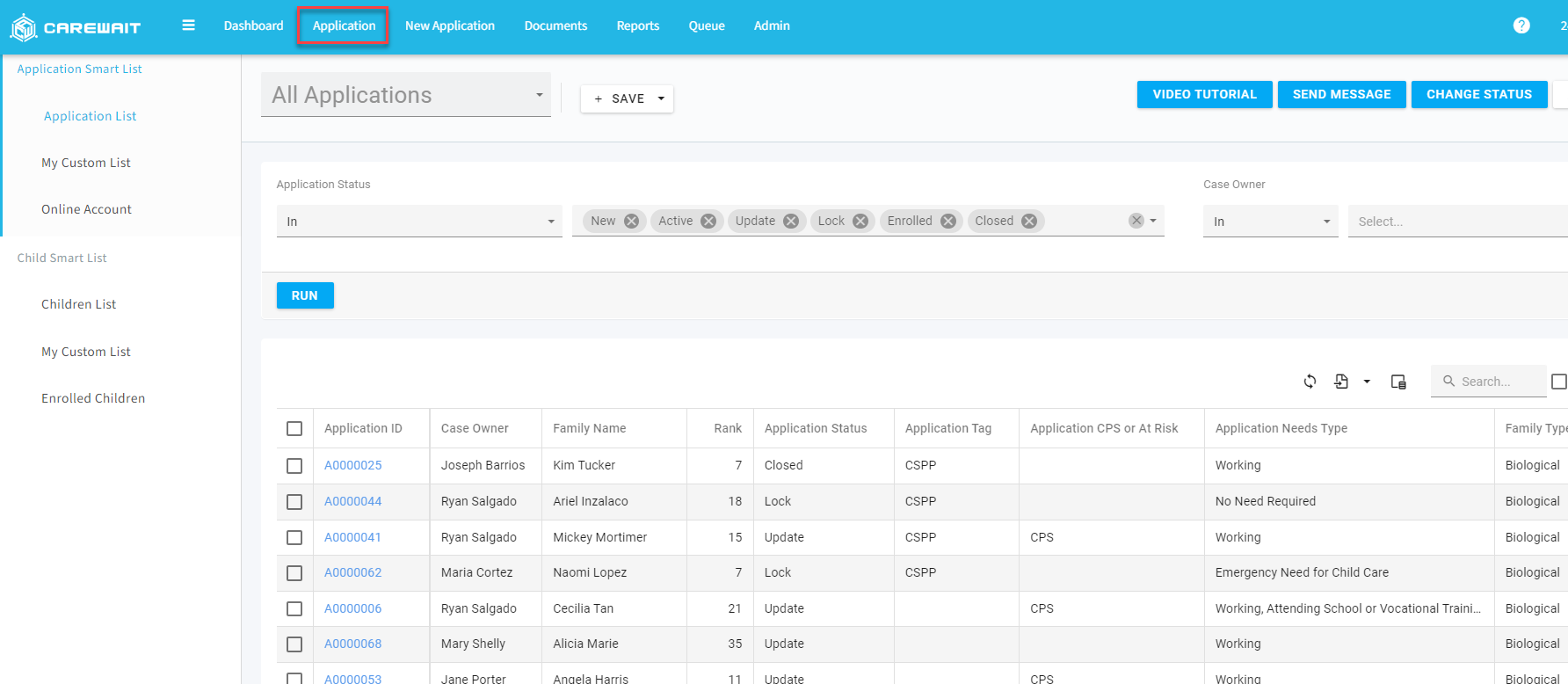 2. Choose My Custom List in the Application Smart List or Child Smart List.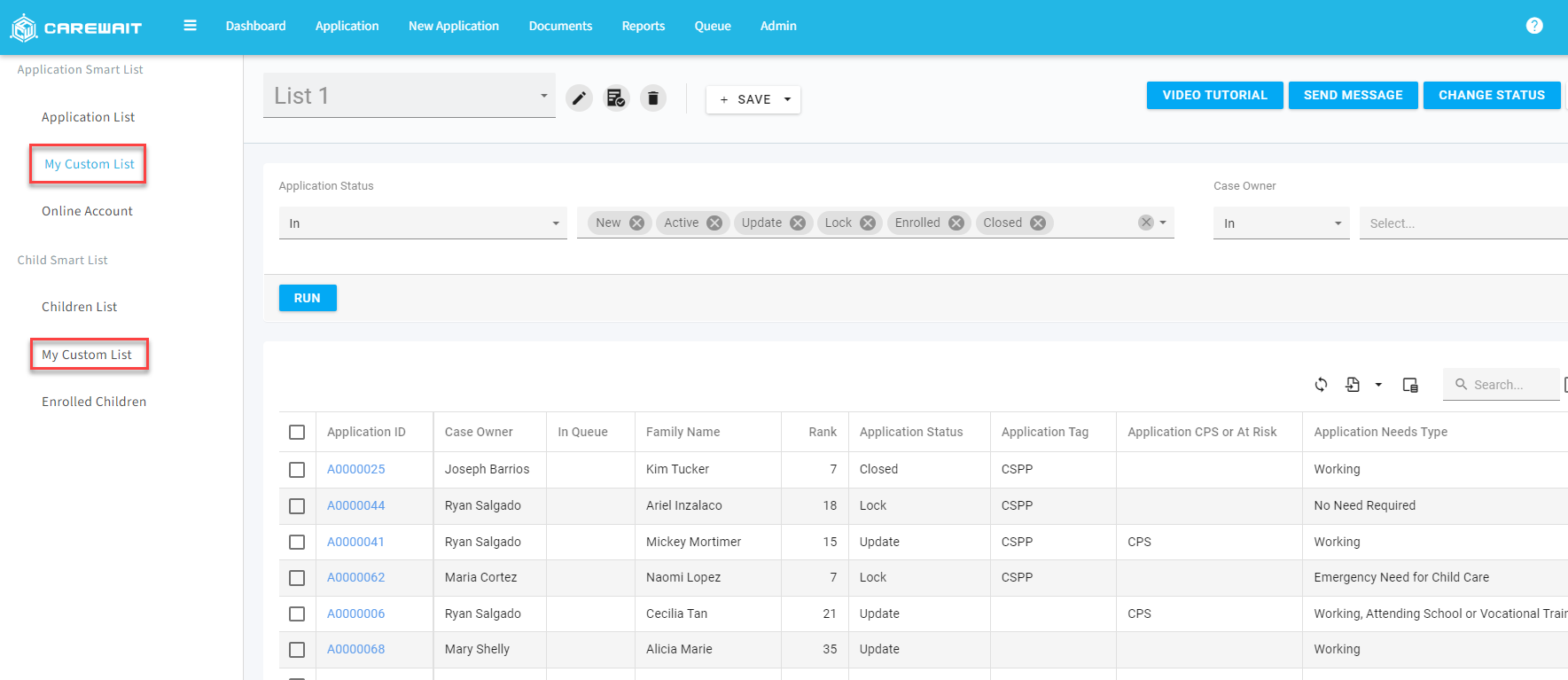 3. Click the List Name to access a drop-down of all Custom Lists.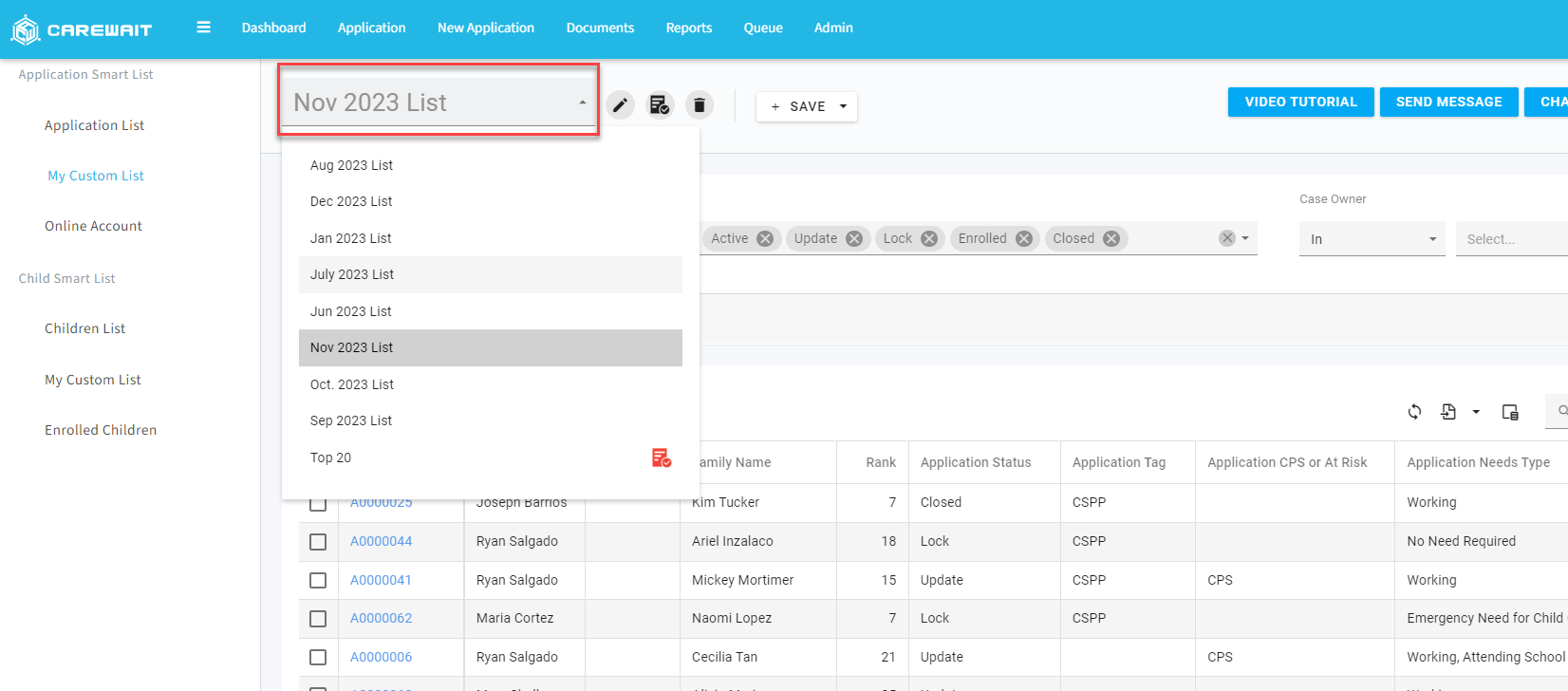 4. You can change the list name by clicking on the pencil icon.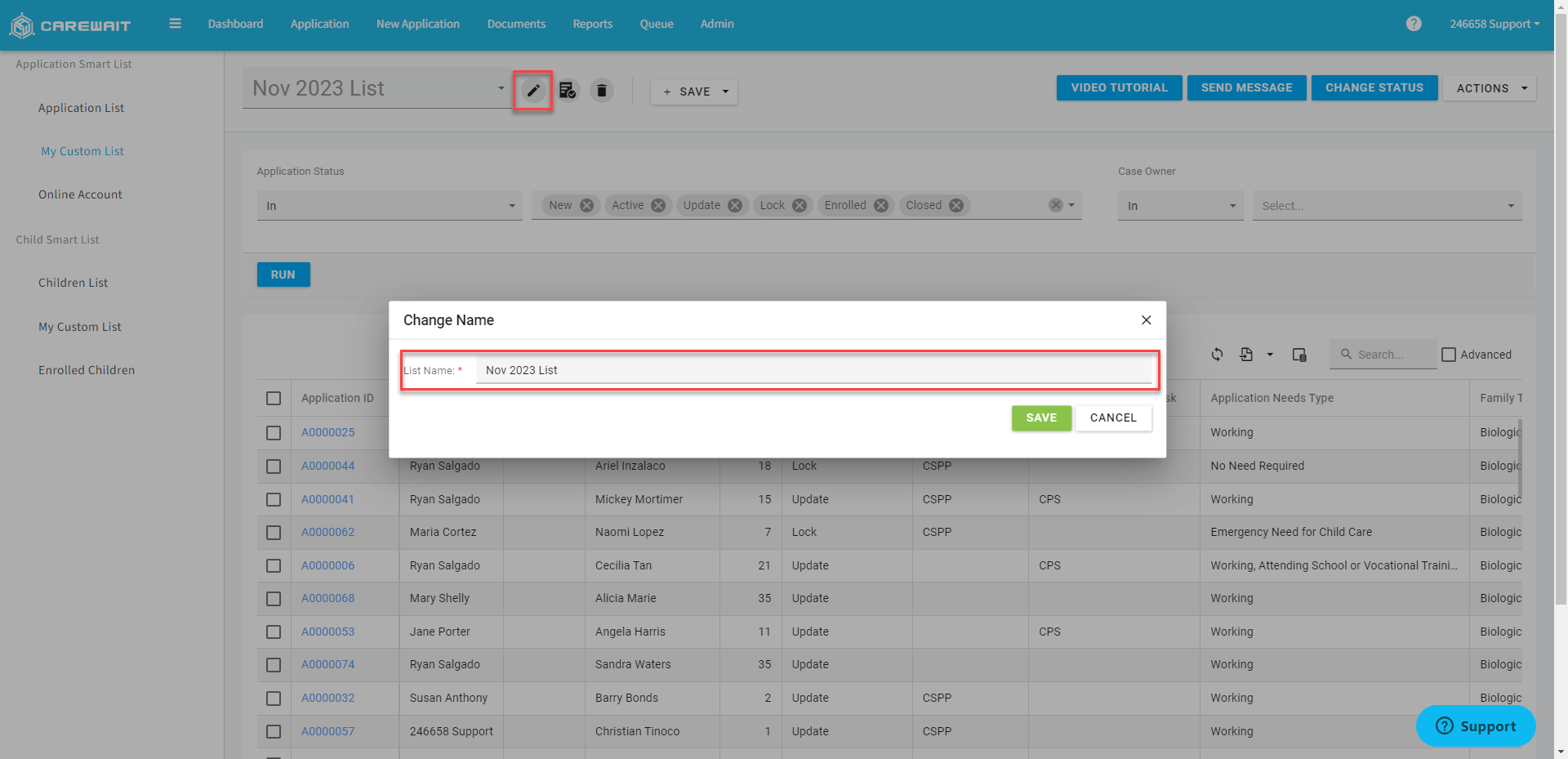 5. You can set the list to the default Custom List that first shows when you click My Custom List by clicking the paper icon.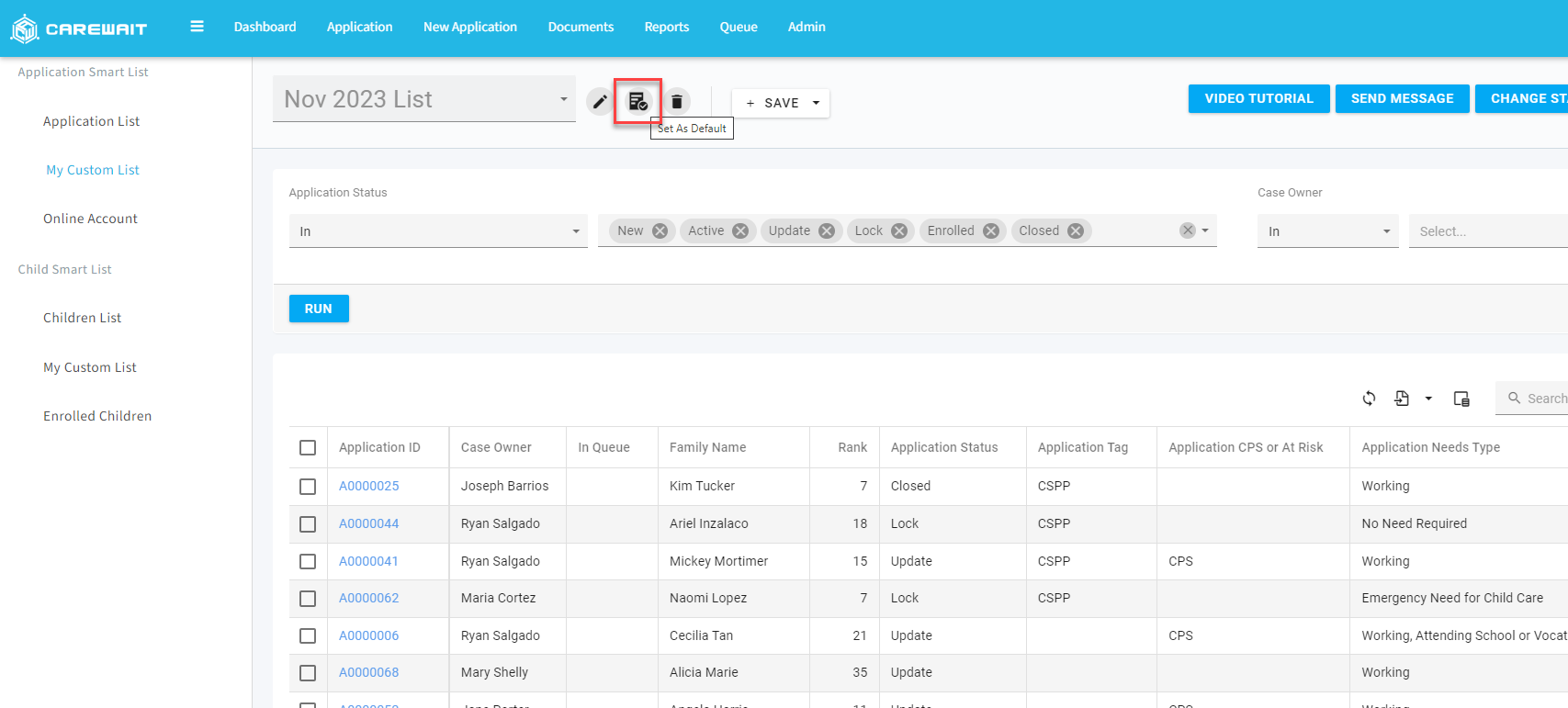 6. You can delete the list by clicking the trash can icon.