The top of an application is a summary of important information
1. Application Number
2. Parent Name
3. Application Status
4. Important application information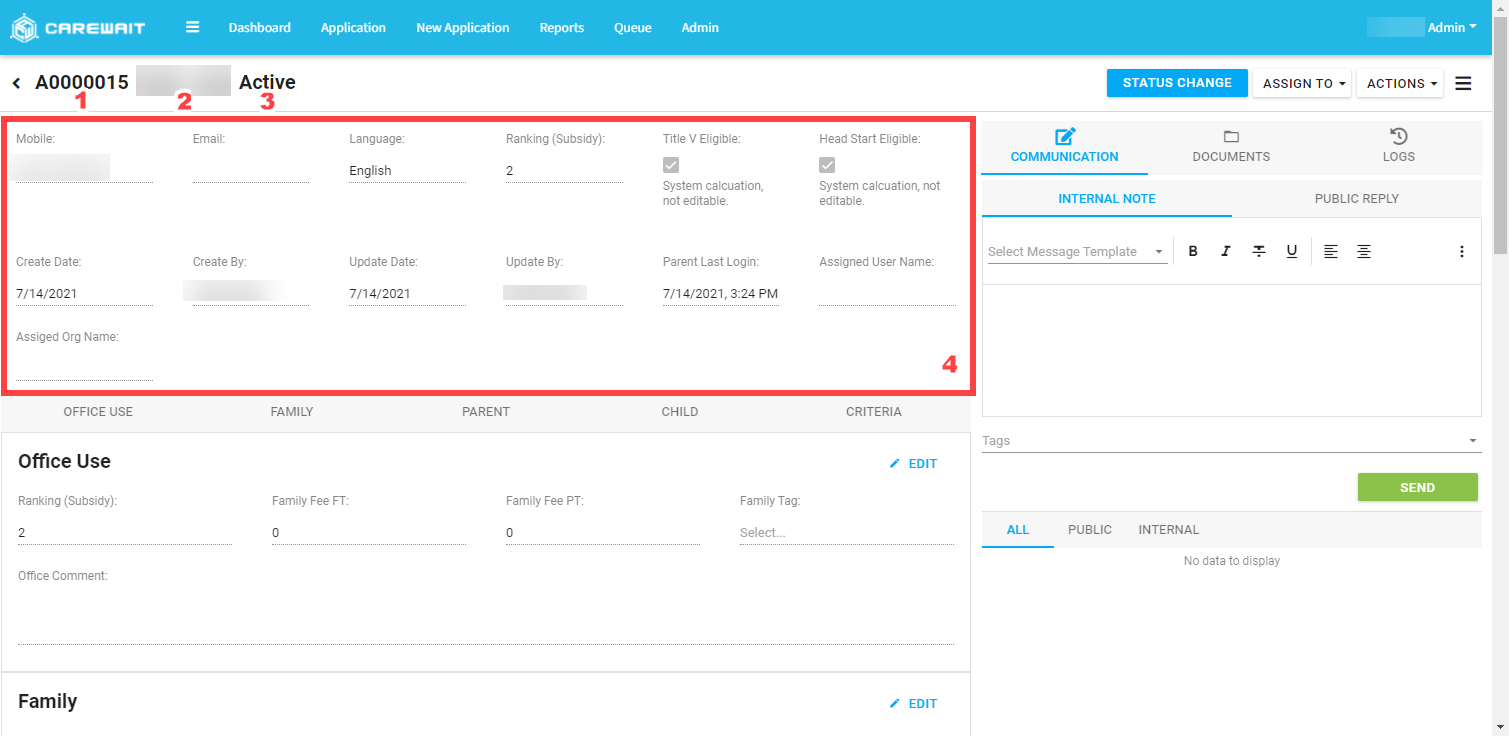 The application is then split into 5 different sections:
1. Office Use: Gives an overview of the application eligibilities and allows CW users to add a comment.
2. Family: Family information
3. Parent: Parent information
4. Child: Child information which include Child ID number and Child Status.
5. Criteria: Family's preferred provider criteria.
Click the section header to go to view and/or edit that area of the application: