Access CareConnect Provider mobile app (iOS and Android) or CareConnect Provider Web.
In CareConnect, you can bill the family for late payment by using the Add Invoice Option. If the parent did not pay on time, you can either create a new invoice or Edit an existing invoice to bill that family.
Create an Invoice for a Family
Edit an invoice

You can create a new invoice or edit an existing invoice in the Family Ledger. Go to the Billing module → Click on the student name from Overview/Plans/Transactions page. This will lead you to the Family Ledger page.

1. Create an Invoice for a Family:
Step 1: Click on Add → Select Create Invoice.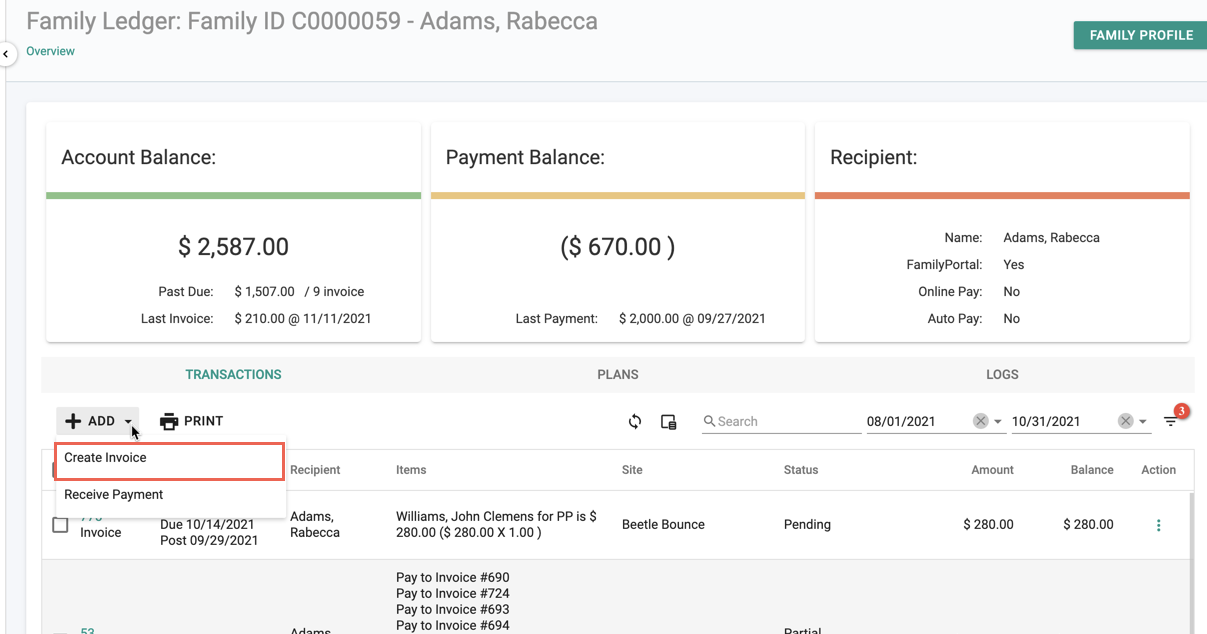 Step 2: Select the student(s) that you need to create the late payment fees → Click Next to continue with the invoice details.

Step 3: Fill out the invoice information required, then input the late payment fees under the Items section. Click Save once all the information required is filled out.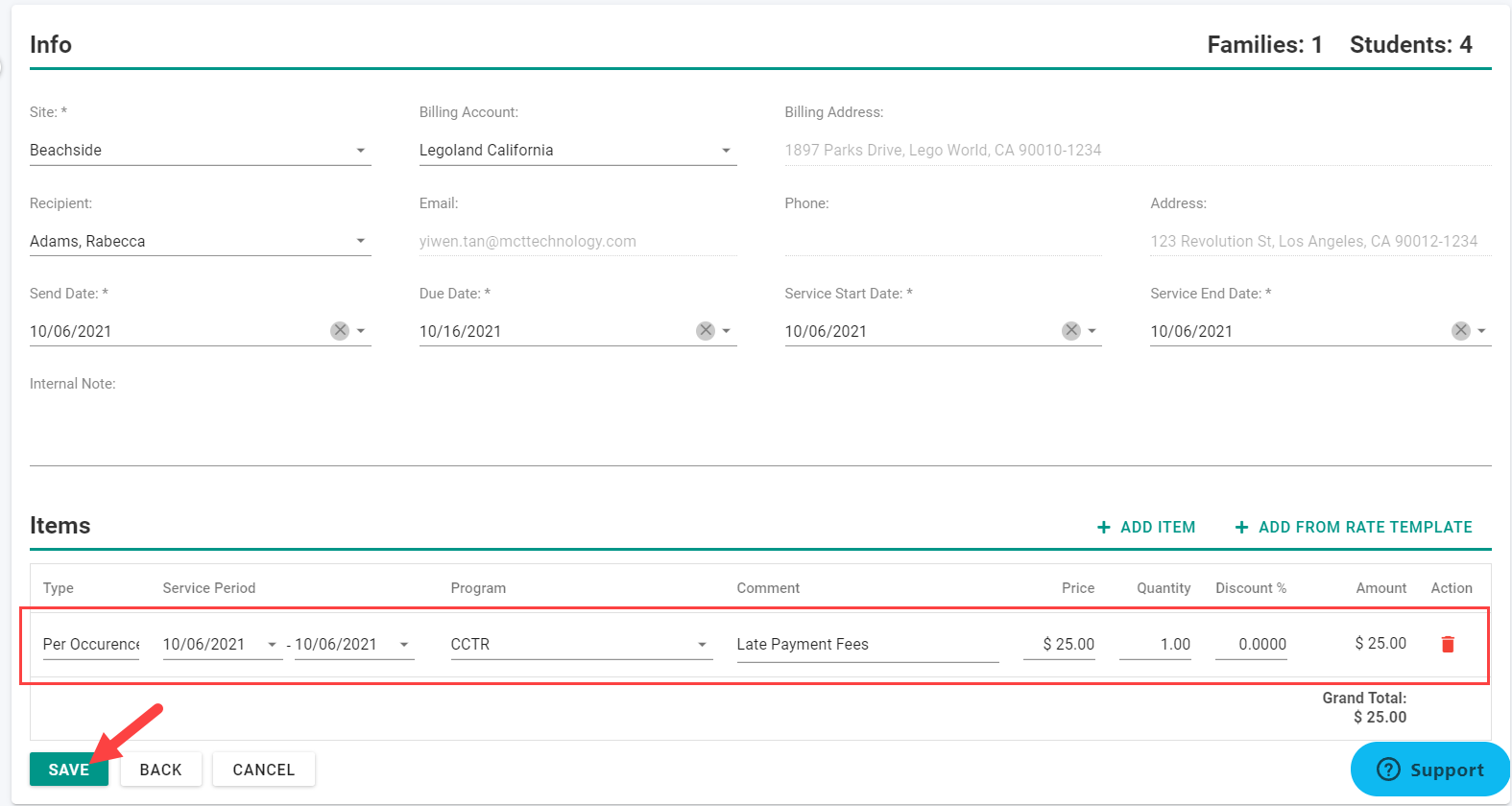 Step 4: A confirmation page will show up and lastly you need to click to Send → Invoice to send the Late Payment invoice to the parent.
Note: After Sending, parents will receive an email notification for the invoice due and if they have access to FamilyPortal, the new invoice will also be visible.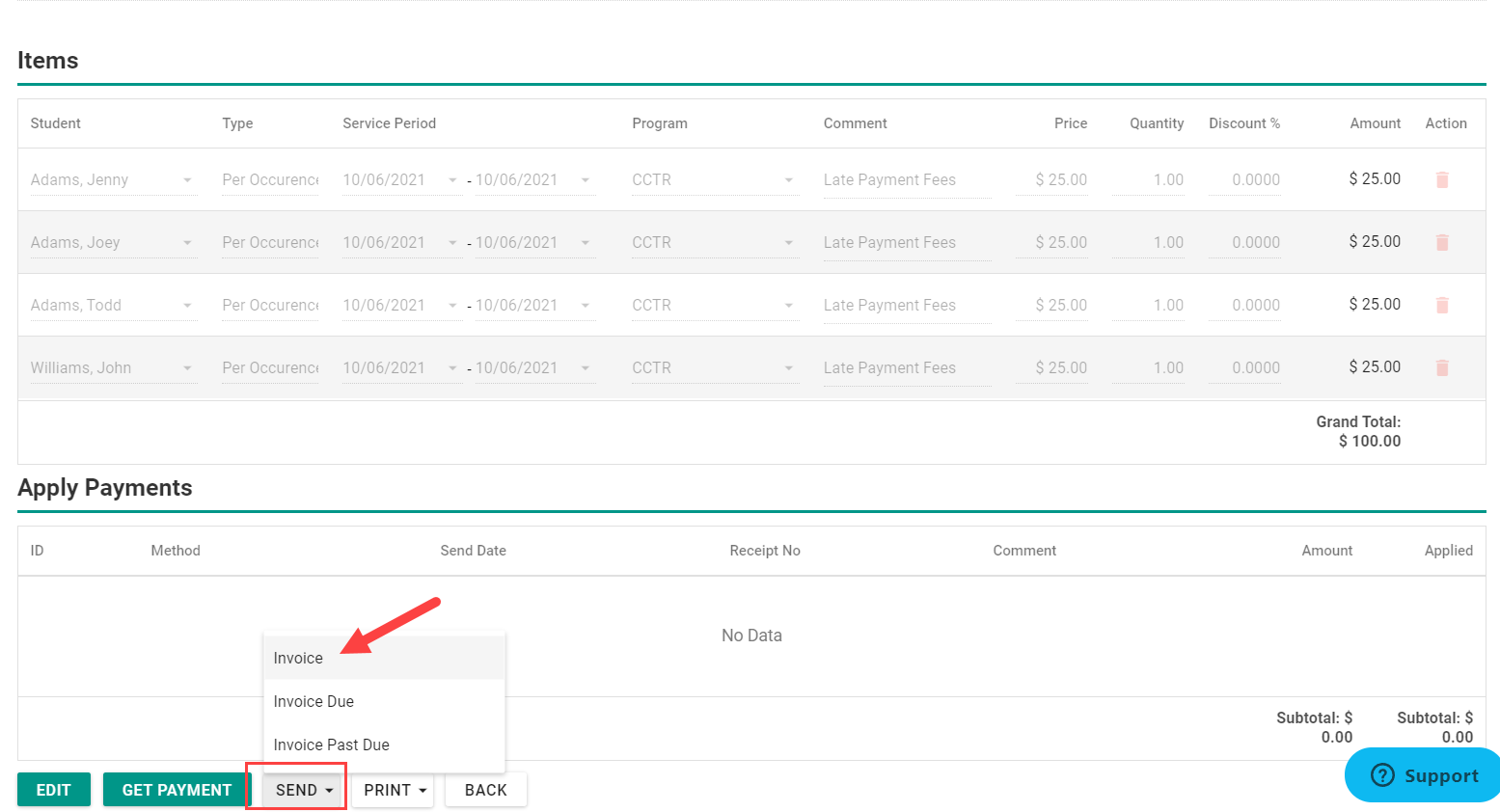 1. Edit an Invoice:
Step 1: Click on the Invoice ID# to go into the invoice details.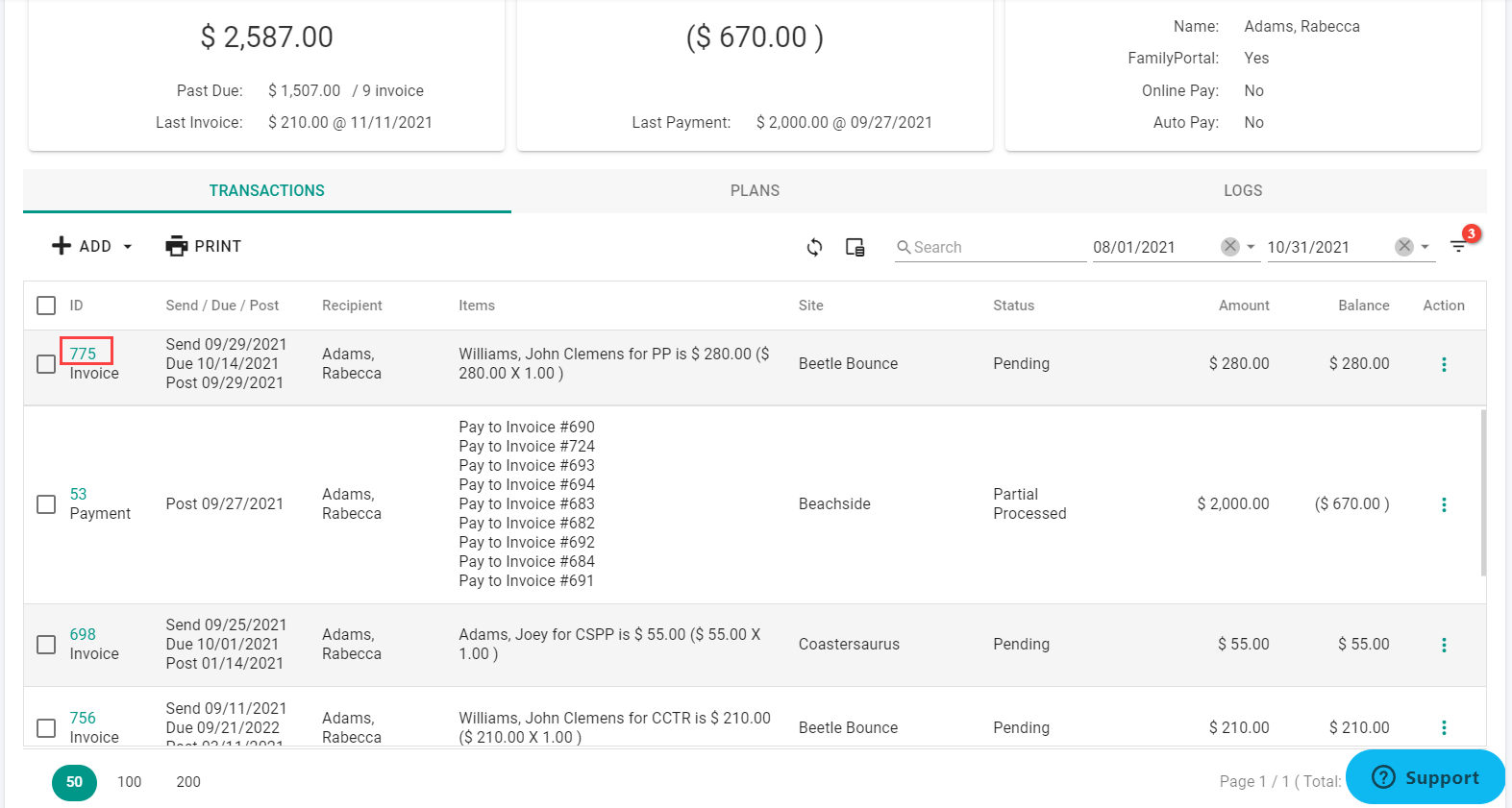 Step 2: Click on Edit to add a Payment Fee.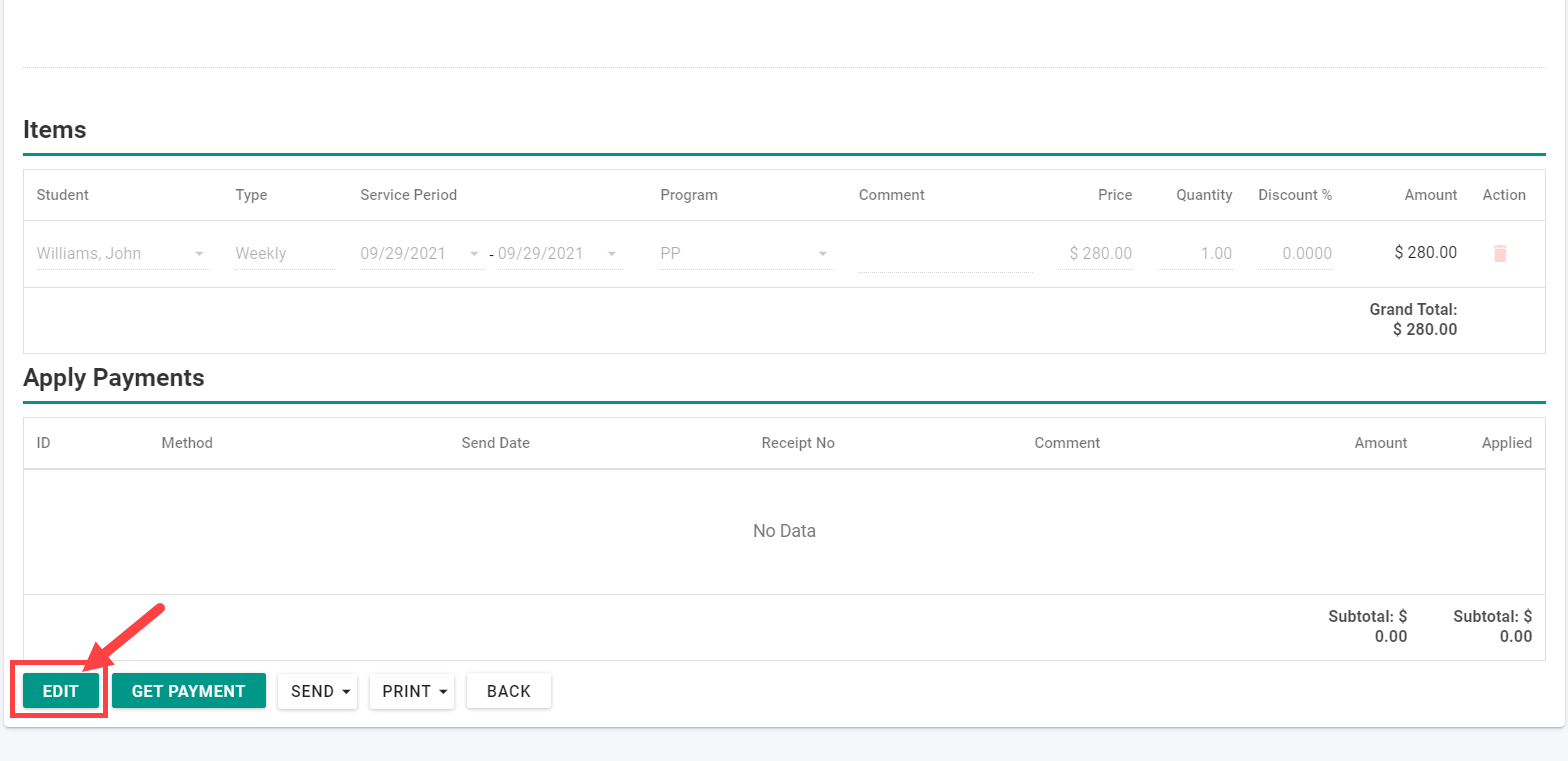 Step 3: Click on Add Item or Add From Rate Template to include the Late Payment Fees → Tap on Save once the items are entered.

Now parents will see an updated amount for this invoice and if you need to send another email notification to remind parents to pay, you can click on Send → Invoice/Invoice Due/Invoice Past Due.
Note:
Send Invoice: send the notification of the new invoice to the parent
Send Invoice Due: send the notification of the invoice due today to the parent
Send Invoice Past Due: send the notification of the invoice past due to the parent