Access CareConnect Provider mobile app (iOS and Android) or CareConnect Provider Web.
This article provides a written tutorial on how to access the "Print NOA" for the subsidized programs CCTR and CSPP:
A. Accessing the Family
1. log in to CareConnect -> Click on the All Students section and locate the Student
2. Once located the student, select the Student's name hyperlink to open the family details for that student-> Click on Eligibility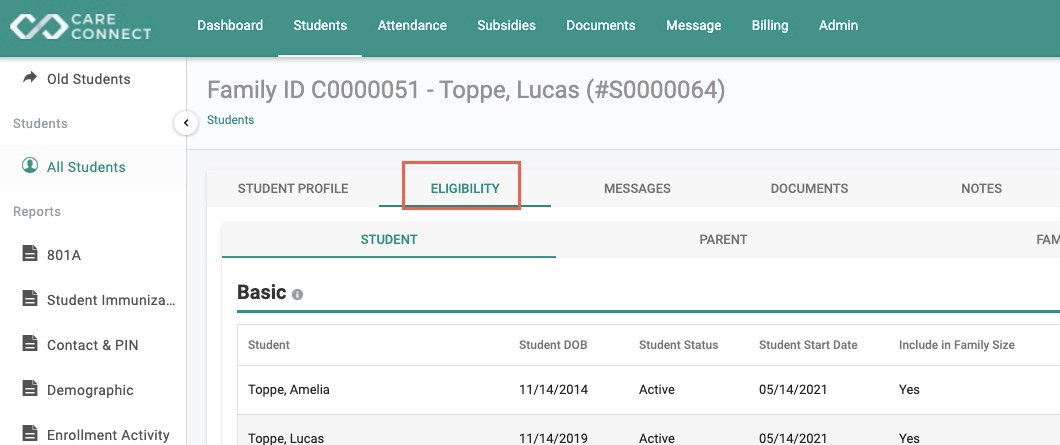 3. Within the Eligibility tab, scroll to the bottom of the page to locate the Print button
4. Click on Print drop-down menu -> Select NOA (Notice of Action)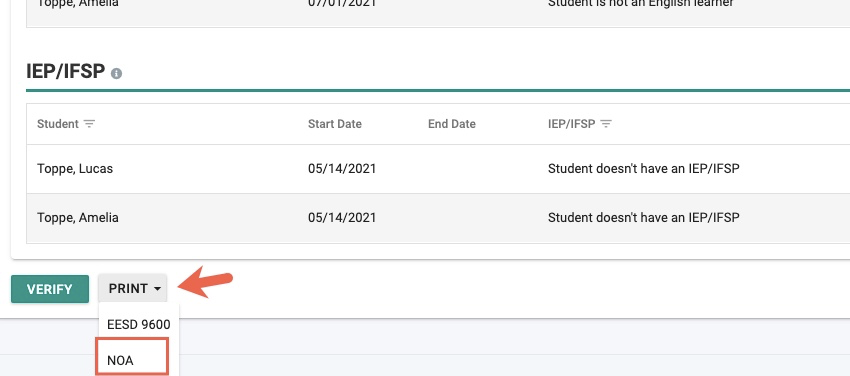 B. Printing the NOA
1. When selected to PRINT NOA --> A pop-up window will display to select the different details including:
NOA Details:

Actions Type
Issue Date
Effective Date
Appeal Date
NOA Distribution
NOA Eligibility Type
NOA Need Type
NOA Reason

Student Details:

Select the student(s) to issue an NOA for

Printout Details:

Language: Select the corresponding language for the NOA printout, whether English or Spanish
NOA Template: Select the corresponding NOA template, whether CDE for the CSPP program or CDSS for other programs
TIP 1:
The default NOA Template is CDE for any CSPP student. You may change the NOA Template to CDSS for any CCTR student.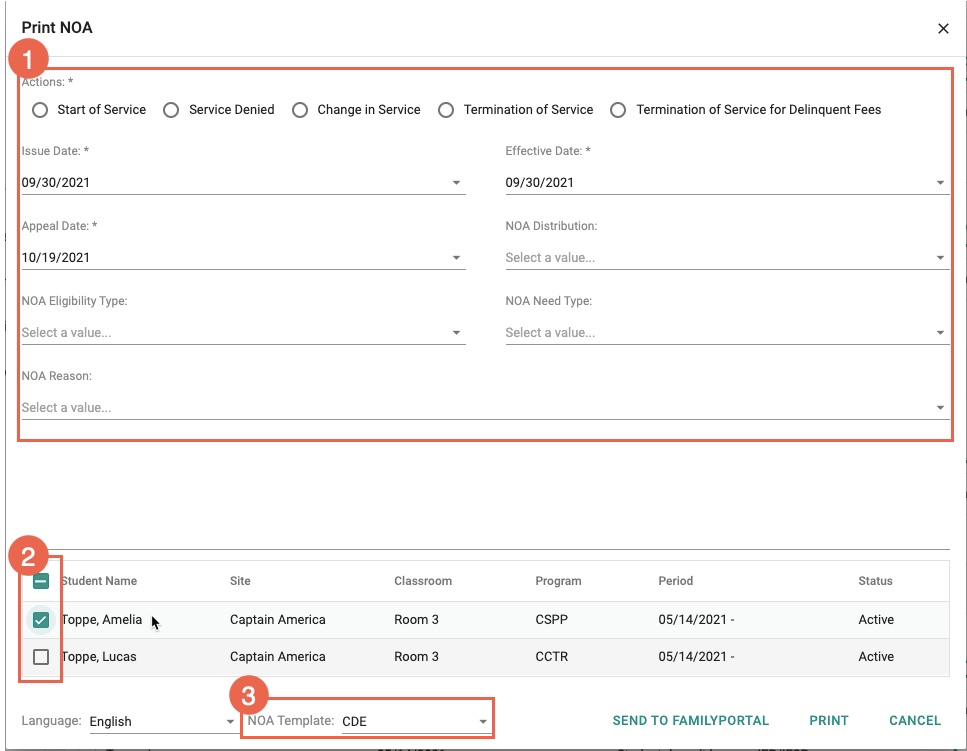 Result: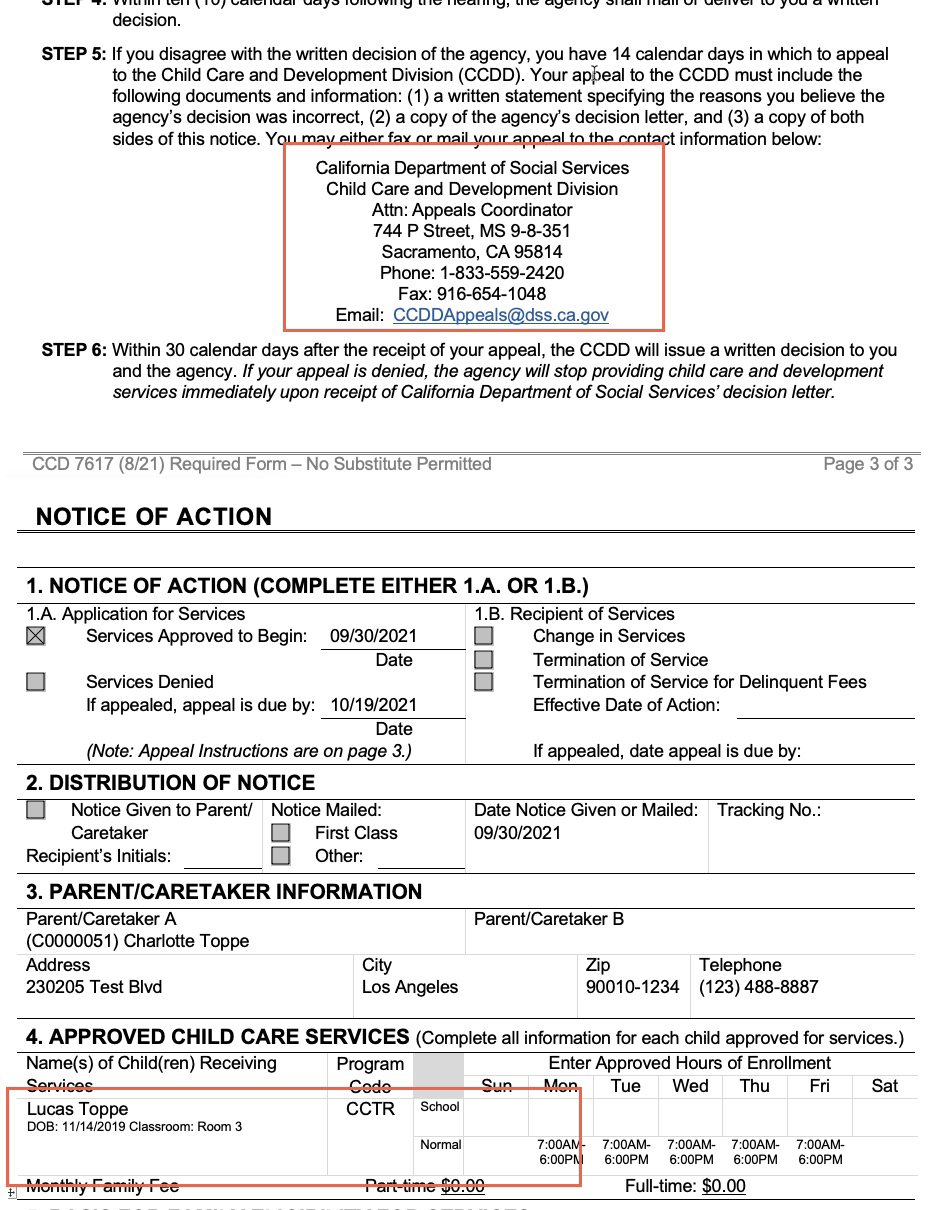 TIP 2:
When printing the NOA for a family with students attending the same program --> You can select both students and print out the NOA for both included.
When printing the NOA for a family with students attending different programs (CCTR and CSPP mix) --> You must select the specific student(s) that are attending the same program to generate a first NOA and repeat to generate the NOA for the other student(s) attending the second program to generate another NOA for them.