How to finish uploading your ratings for the DRDP Merge feature
Now that we have a file from ChildFolio containing all of our children's Final Ratings, we're ready for the final step of uploading it to DRDP Online!
To get started, sign in on DRDP Online's website with the credentials that have been provided to you (DRDP Online Direct Link)

On the left hand menu, we'll go into the Upload Center, and choose Child Data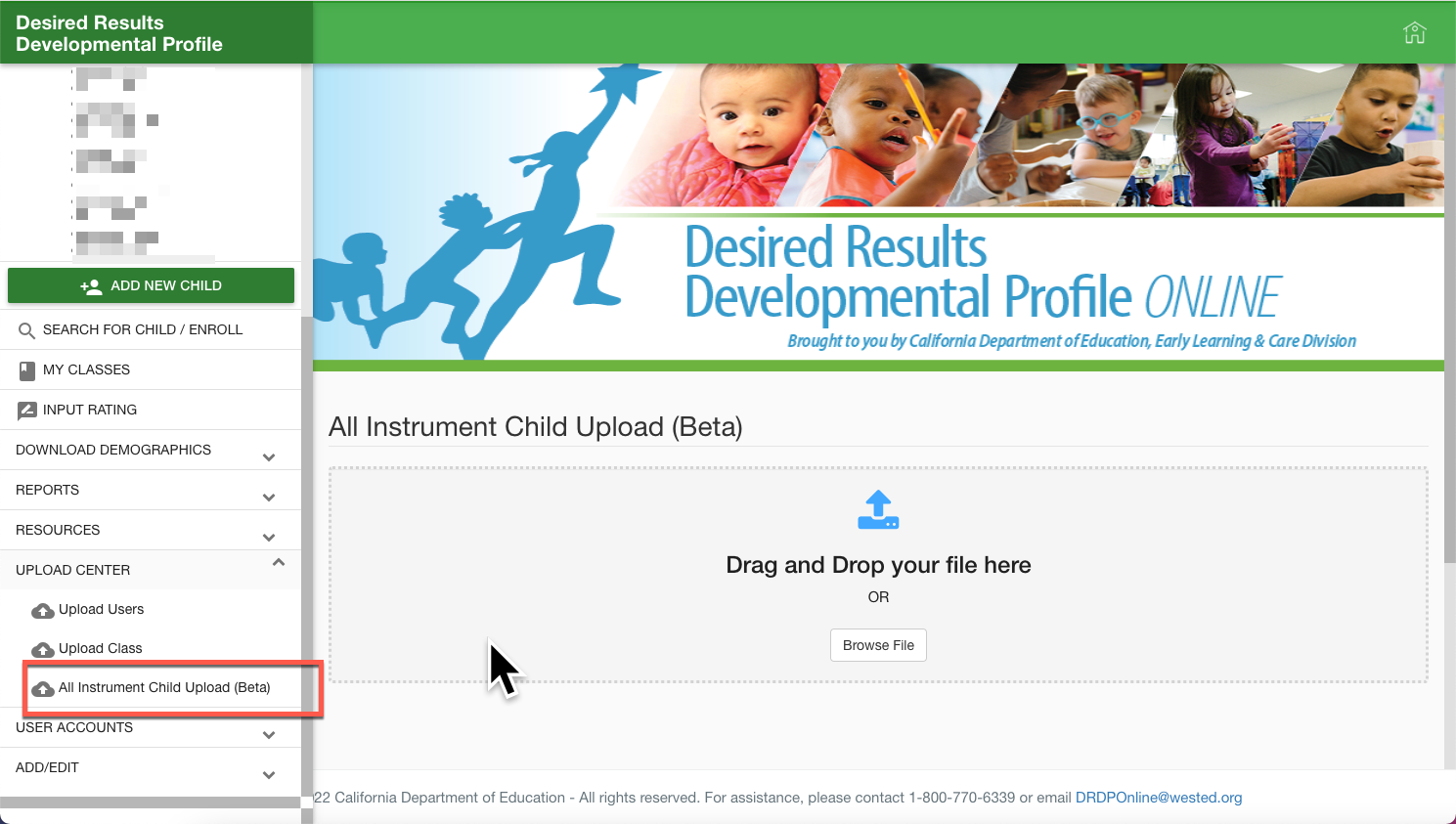 And then we'll upload the file that we downloaded from ChildFolio, and press Upload
Once you press Upload, your file will be ready for system review before submitting! Press the Orange button that reads Check File to start that process.
If your file fails, DRDP Online will show you where your errors are. Please correct those and attempt uploading again!
When your file succeeds, the Check File button will update into a button that says Submit. Pressing Submit will merge the ChildFolio data with the child on DRDP Online, and the ratings will be entered in each child's file!