Access CareConnect Provider mobile app (iOS and Android) or CareConnect Provider Web.
This article will address the process of how an agency or center can manually Get Payment with a family's agreement to use autopay.
It is recommended to let CareConnect auto-deduct the payment as the invoice due date approaches but in certain situations where the payment fails, you can manually get a payment if and only if:
(1) the family has enabled autopay, or
(2) the family has provided you with their payment/card information.
To learn more about the Ahead Day, please click here.
A. Review Family Ledger for Auto Pay: Yes
Go to the Family Ledger for the family that has agreed to use autopay.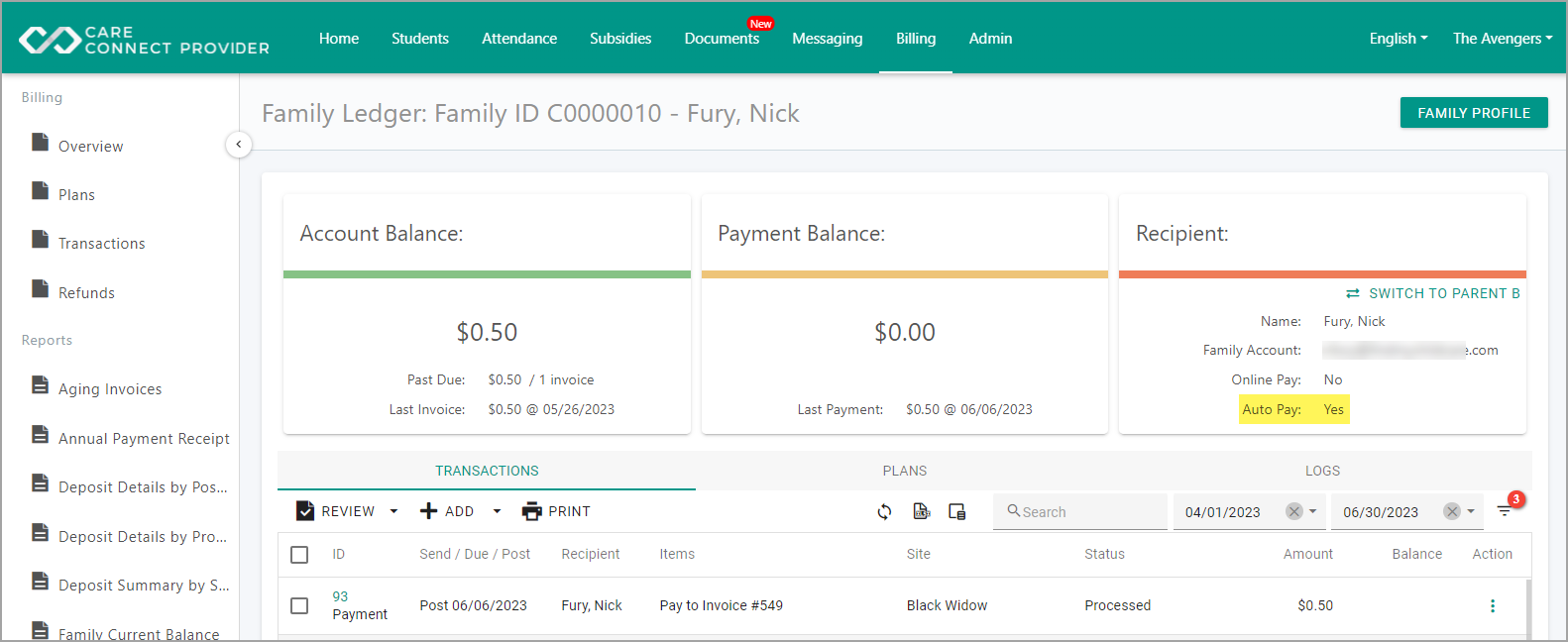 (1) If the parent has a CareConnect Family account, then the parent can decide to manually add their payment method information and turn ON auto pay.

To learn how a parent can do this process, click here.

(2) If the family has agreed to provide you with card information, you can enter the card information within the family profile to turn ON auto pay.

To learn how you can collect payment/card information from families, click here.

You'll know if the parent has enabled Auto Pay if the Delete button on the profile is unclickable.

You'll know if we've entered card information if the Delete button on the profile is clickable.
B. Get Payment for Pending Invoice
Once you've confirmed that the family has the Auto Pay value to Yes, you can now find a Pending invoice to manually Get Payment. You can find the Get Payment option within the Overview, Family Ledger, or Invoice details page. You will be prompted by CareConnect to confirm the action, then click OK to confirm.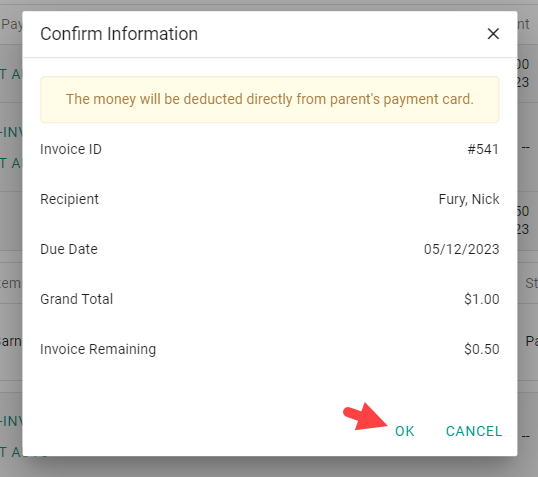 Get Payment from the Overview section: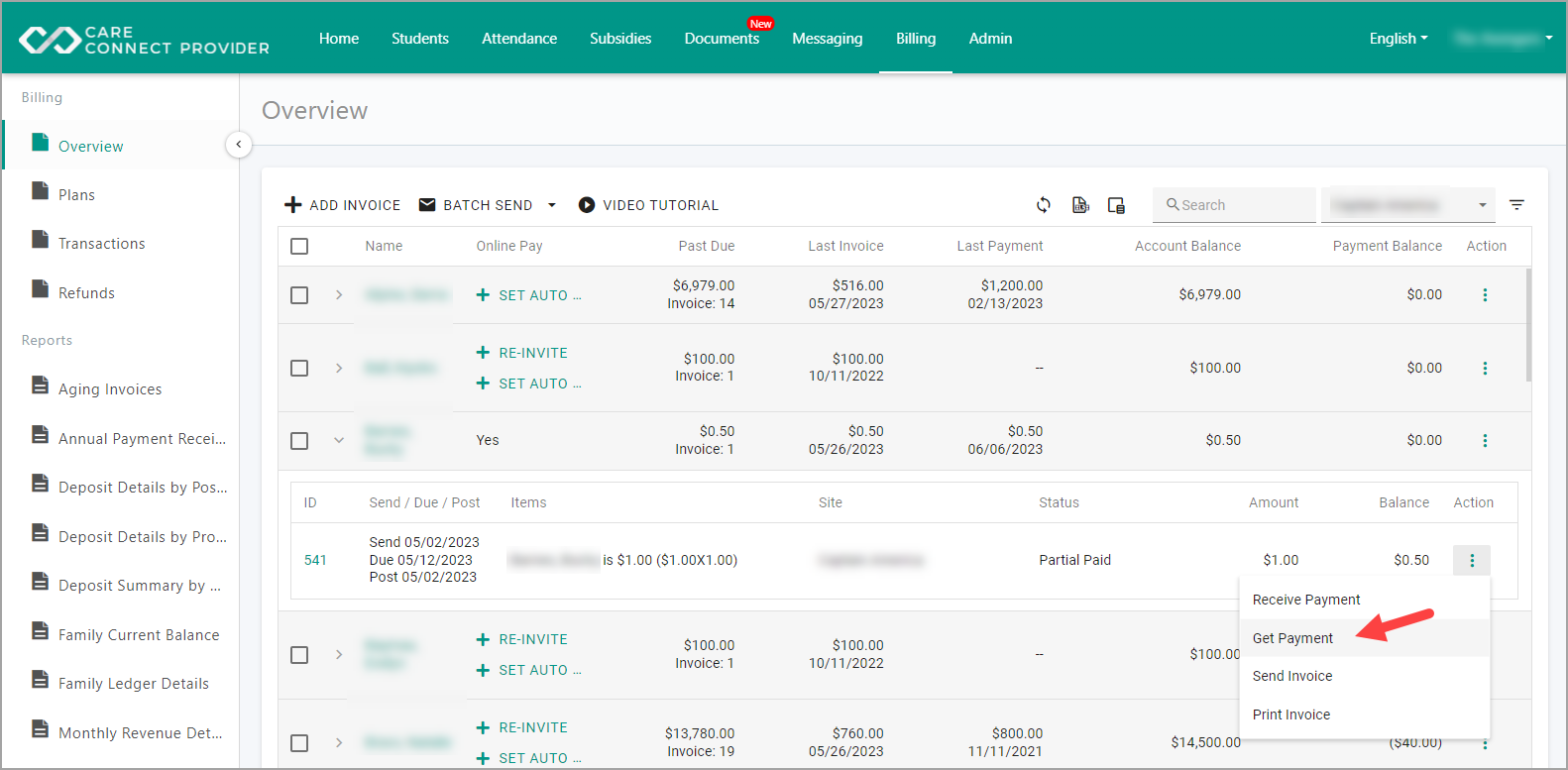 Get Payment from the Family Ledger: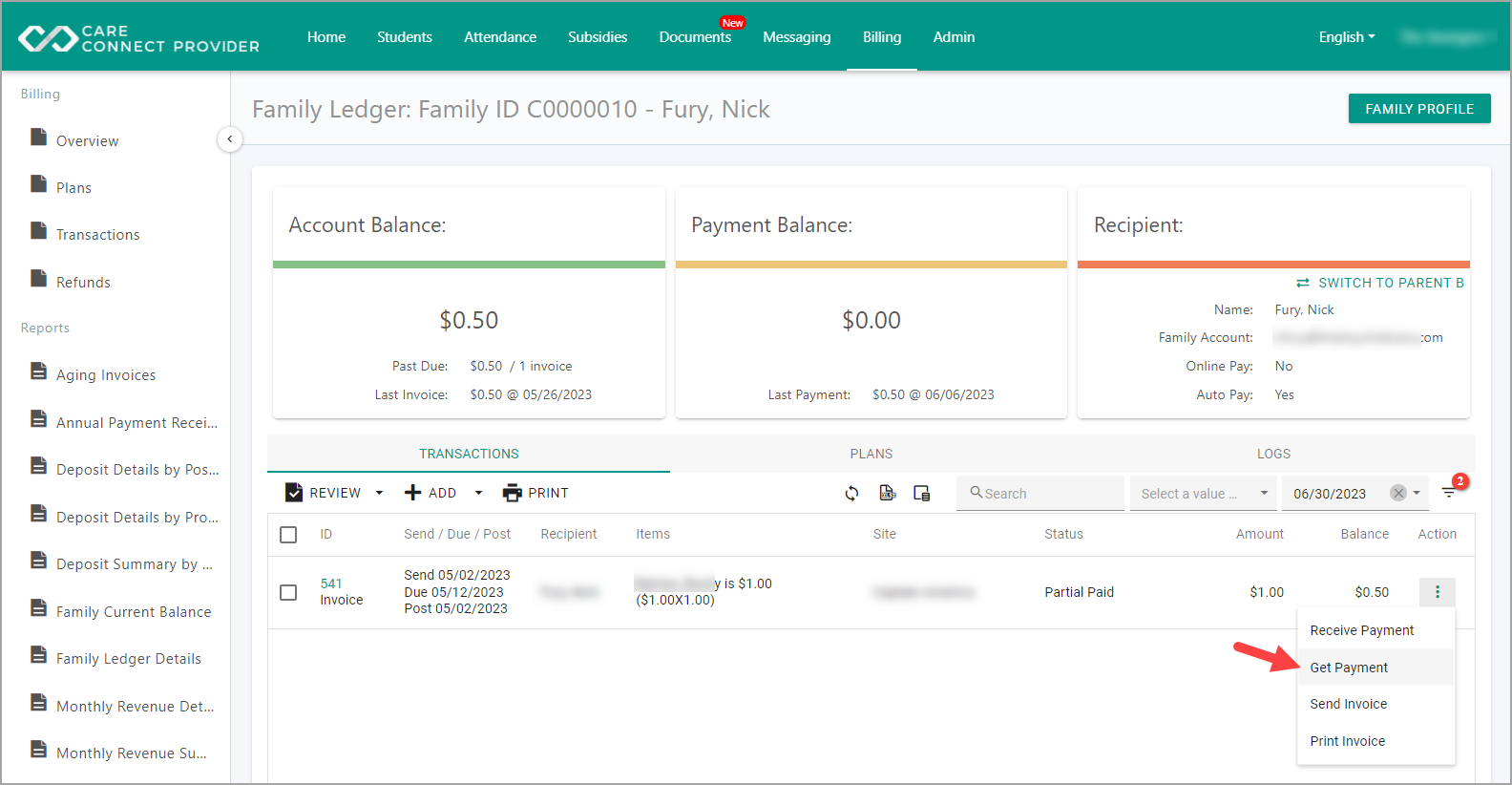 Get Payment from the Invoice Details Page: