The CareConnect Mobile app has the capability to capture any and all attendance records without the need of being connected to the internet. This is particularly useful if you need to utilize a device to have parents sign in or out while outside the range of Wi-Fi.
Access CareConnect Provider mobile app (iOS and Android) or CareConnect Provider Web.
Step 1: Ensure Offline mode is ON
To make sure your device is configured to use Offline mode, please navigate to your Home → Side Menu → Offline → and check the Offline to ON.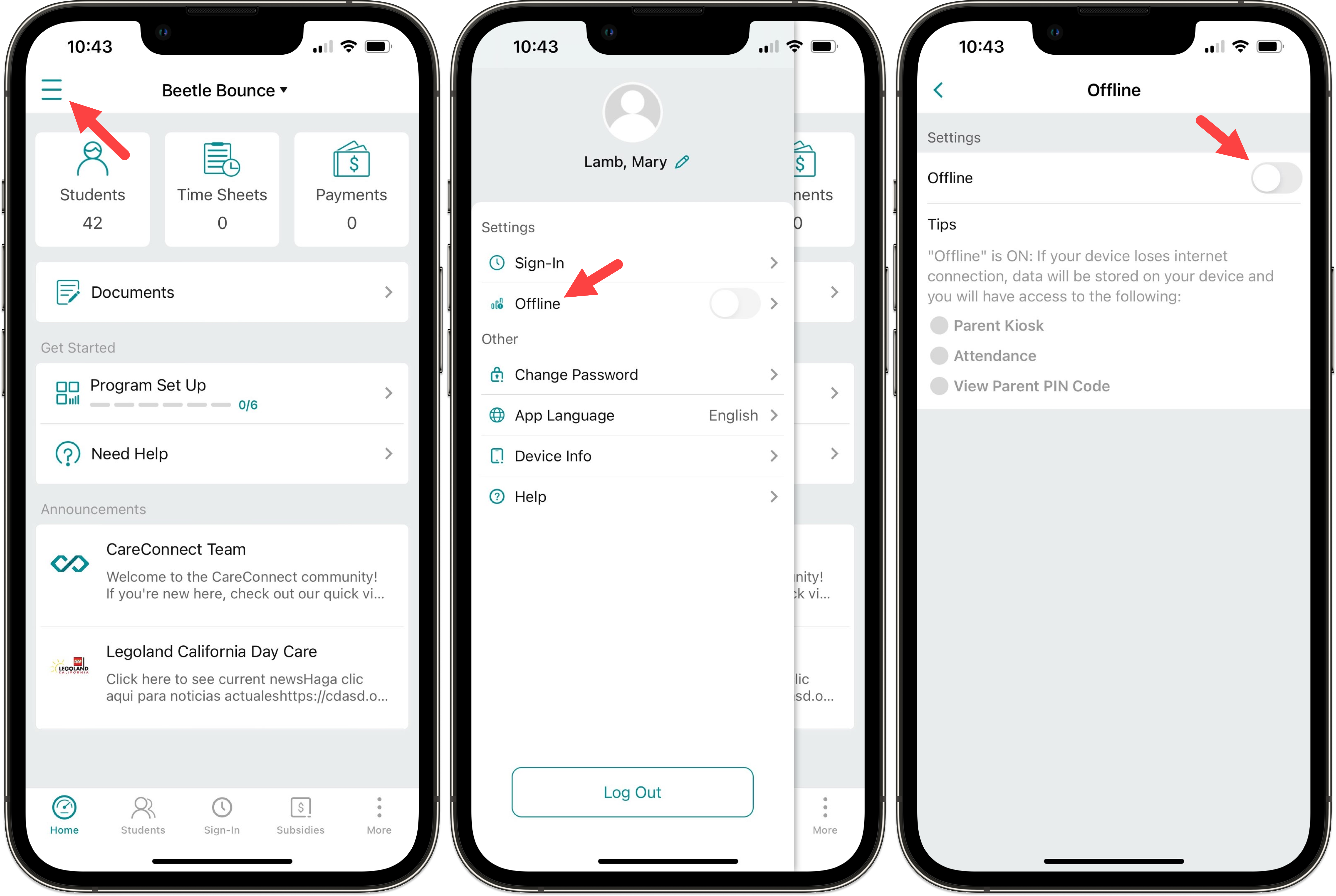 While the setting is on, if your device is no longer connected to the internet you'll see a red bar at the top of your screen to notify you that CareConnect is in Offline Mode.
Step 2: Cache your existing data on your device
CareConnect automatically stores your existing data while online every 4 hours.
It is recommended that if you will be expecting your device to go offline, please make sure to Cache Data by tapping on the refresh icon

.
This way when the device is offline, CareConnect can display the most recent information, such as PINs, absences, and sign-ins, and outs.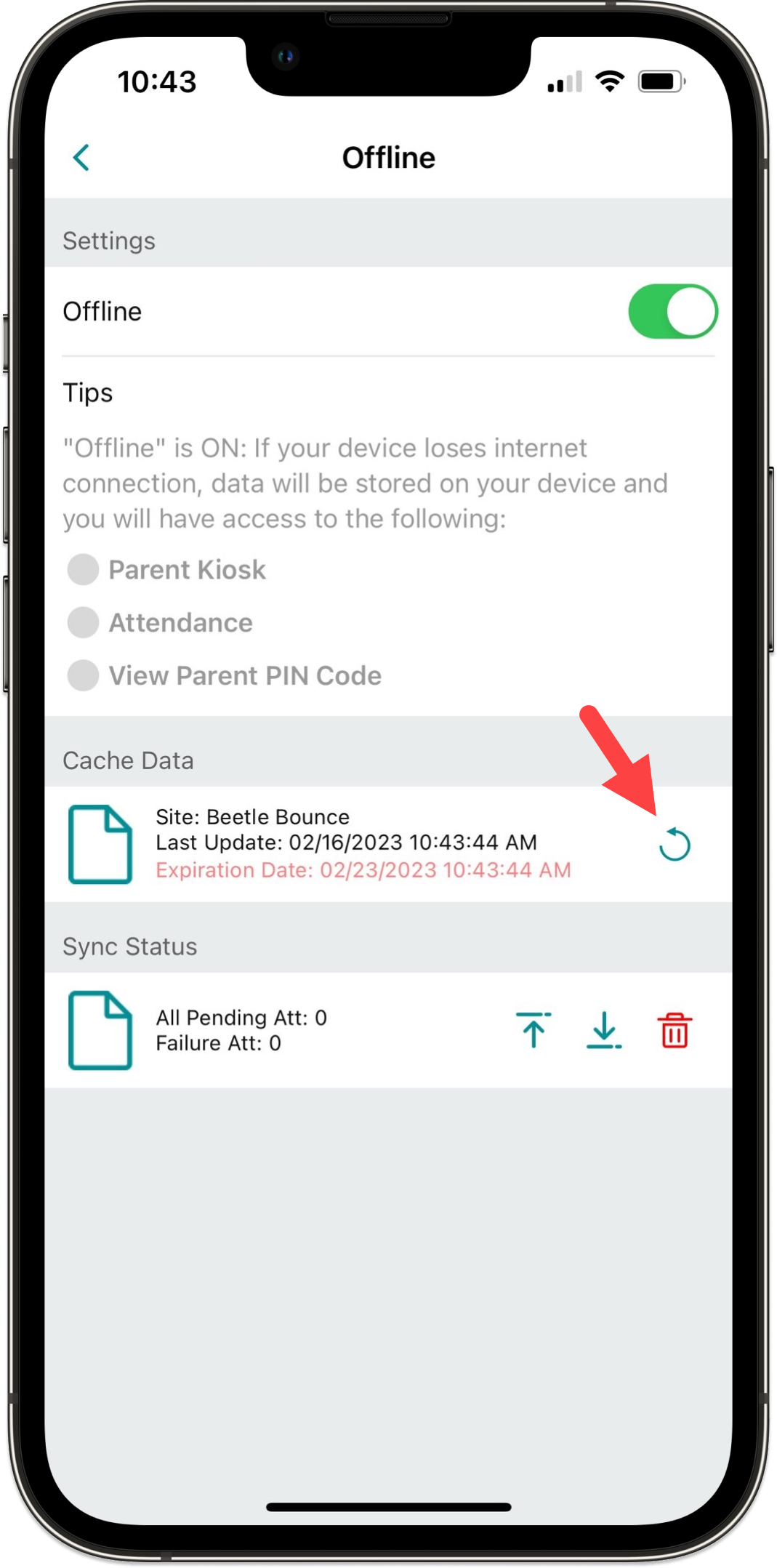 Step 3: Capture Attendance
Continue to capture attendance as you normally would through the Sign In options. While offline you will still have the ability to fully utilize the:
1. Parent Kiosk
With the Kiosk parents and authorized contacts have the following options to sign in and out:
Kiosk PIN Input: P

arents or Authorized Contacts enter their PIN code

to check their children in or out.

Contactless Attendance: Parents or Authorized Contacts can use the QR code scan feature on their mobile devices to complete sign-in and out. Installing the CareConnect app is not required but the PIN is required to sign in or out.
Contactless Attendance with Family app: Parents do not need to input their PIN during sign-in and out with the Family app installed. Only Parents A and B can have a CareConnect Family Account.
2. Group Attendance & Activity Mode
CareConnect Attendance & Activity Mode feature allows staff or teachers to check students in and out, or mark them absent. Please see step-by-step instructions: Attendance Mode
3. View the Parent PIN Code
You can still view Parents A and B's PIN information. Please see step-by-step instructions: View the Parent PIN Code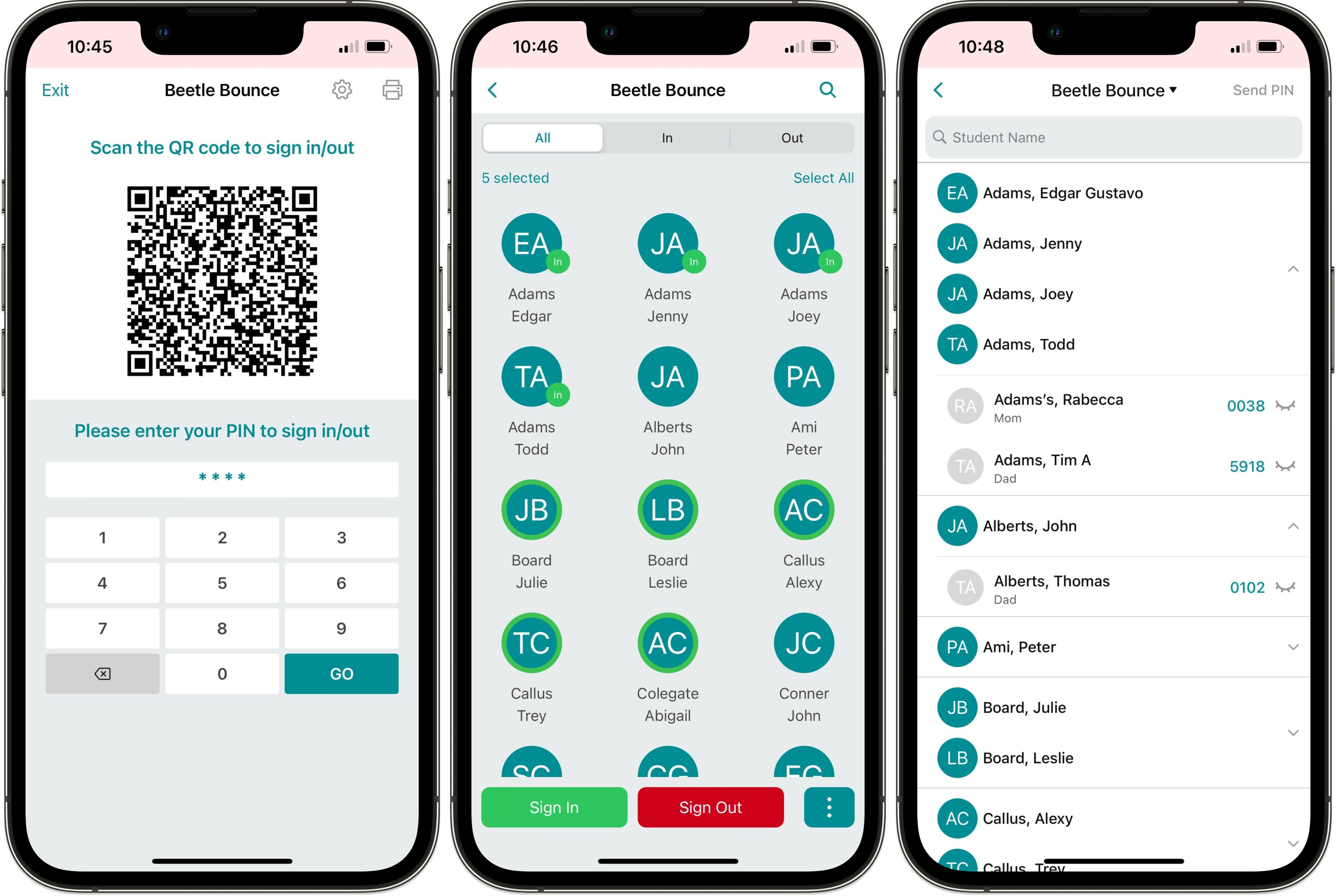 Step 4: Automatically or Manually upload
Once your device is connected to the internet again, CareConnect will automatically upload the data stored in the device.
If for any reason you need to be able to see the data that was captured on the device, you can download the file for your records.