English:
Access CareConnect Provider mobile app (iOS and Android) or CareConnect Provider Web.
Providers can use QR codes to facilitate contactless sign-in/out. To initiate the sign-in/out, Providers can print the QR code for their site(s) and place it at the entrance or an accessible area. Upon dropping off or picking up parents can scan it using their mobile phones and sign their students in and out. This allows parents and providers to avoid device-sharing or physical contact. This guide will show you how to find parents' PIN codes that parents use to sign in/out students.


1. Open the CareConnect Mobile app and sign in to your account.
2. Tap on Sign-in → View Parent PIN Code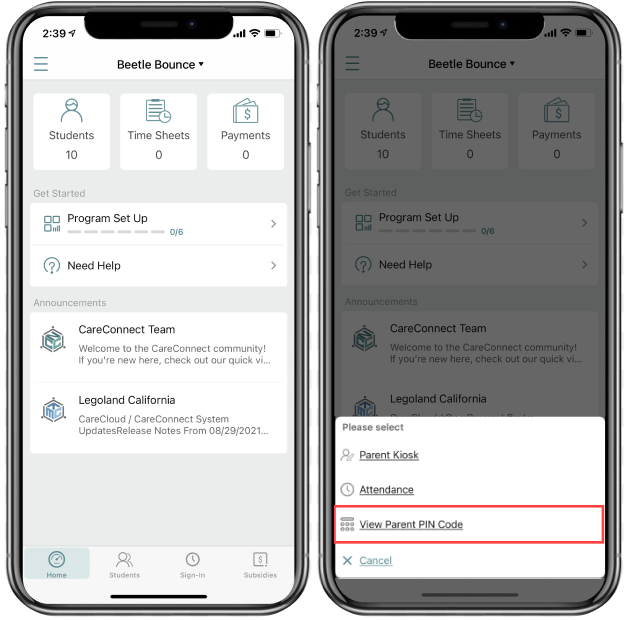 a. To view the parent's PIN: Click on the drop-down menu from the below image--> click on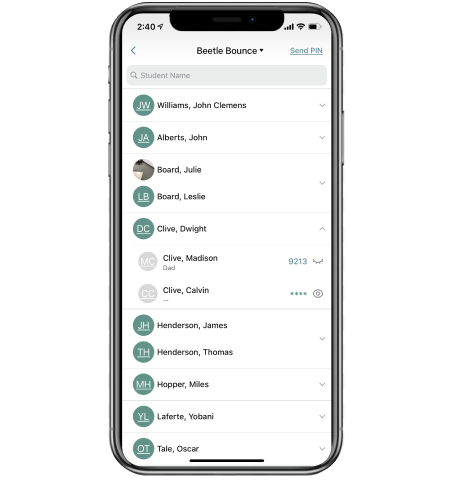 Note: You can find a family by clicking on the search bar and searching by student's name.
3. Tap on Send PIN and then Select all possible parents that needed the PIN. You can also select Select All, to send to all students' parents.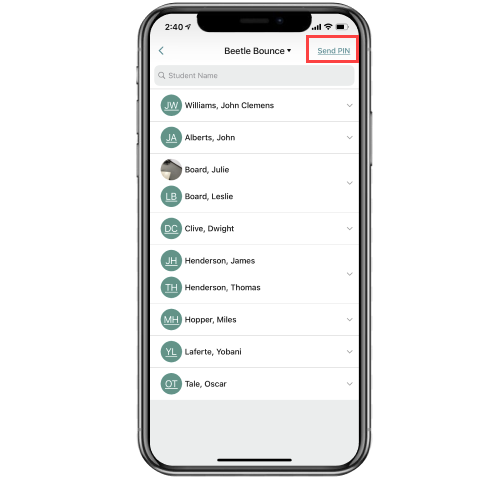 4. Chose all the students that you need to resend Parent PIN. Once you've done selecting, click on Send PIN at the bottom-right corner.
a. The system then will ask again to confirm whether or not to send Parent PIN to the students that you've selected. Select Yes to confirm.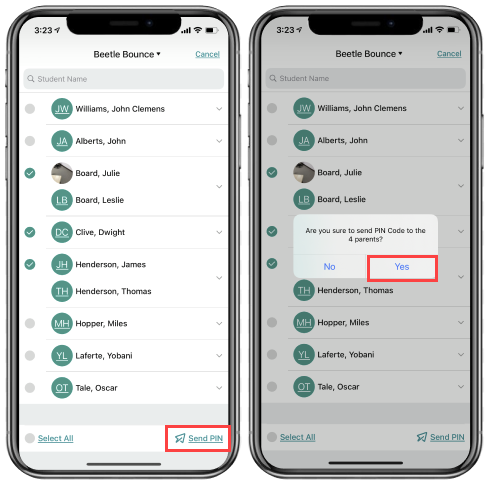 b. once you have clicked yes, parents will receive the email/text message for their PIN.