Access CareConnect Provider mobile app (iOS and Android) or CareConnect Provider Web.
English:
Providers can use QR codes to facilitate contactless sign in/out. To initiate the sign in/out, Providers can print the QR code for their site(s) and place it at the entrance or an accessible area. Upon dropping off or picking up parents can scan it using their mobile phone and sign their students in and out. This allows parents and providers to avoid device-sharing or physical contact.
This article will guide providers through the steps on how to print the QR code:
1. Navigate to the Attendance Module --> Select Contactless Attendance
2. Select the Site by clicking the name from the dropdown list --> Click Print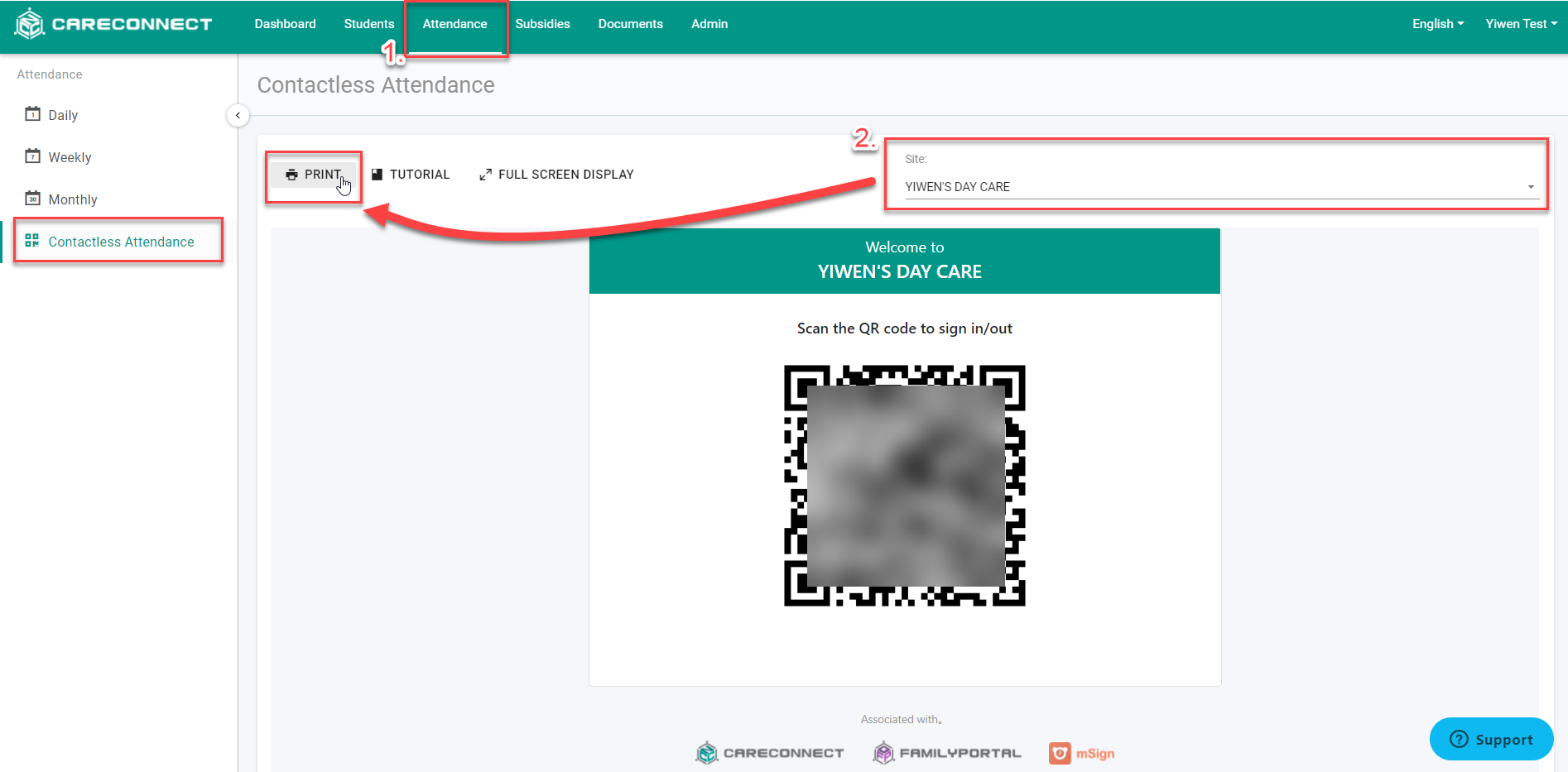 Español:
Los proveedores pueden utilizar códigos QR para facilitar el ingreso y la salida sin contacto. Para iniciar el registro de ingreso/salida, los proveedores pueden imprimir el código QR de su(s) sitio(s) y colocarlo en el inicio o en un área accesible. Al dejar o recoger los padres pueden escanearlo usando su teléfono móvil y registrar el ingreso y salida de sus estudiantes. Esto permite que los padres y proveedores eviten compartir dispositivos o el contacto físico.
Este artículo guiará a los proveedores a través de los pasos para imprimir el código QR:
1. Navegue por el Módulo de Atendencia -> Seleccione Atendencia sin contacto
2. Seleccione el Sitio haciendo clic en el nombre de la lista desplegable -> Haga clic en Imprimir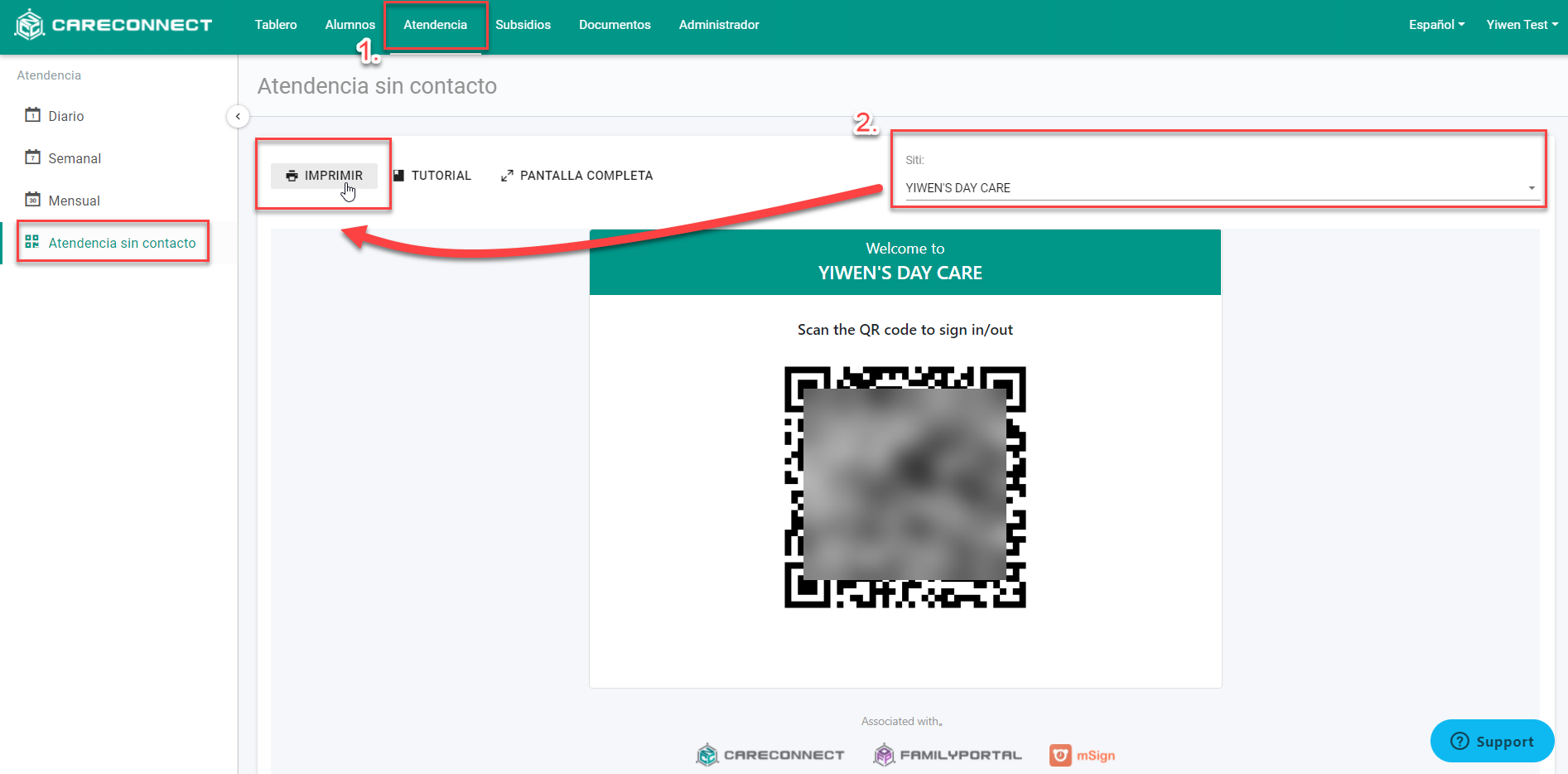 Chinese:
打印您学校的QR二维码
提供商可以使用QR码来促进非接触式登录和注销。要启动登录/注销,提供商可以打印其站点的QR码并将其放置在入口或可访问区域。接送学生的时候,家長可以使用手机进行扫描,并签入和签出学生。这使家長和提供商可以避免设备共享或身体接触。
本文将逐步指导提供商如何完成打印QR二维码:
1. 导航到"出勤"模块下的"二维码考勤"。
2. 在下拉菜单中单击选择学校名称。