If your connected childcare Agency allows online billing, you may view it in your CareConnect account along with an option to pay easily and securely online. This article will walk you through the steps of how to set up a payment method - either with a credit card or bank account - in your CareConnect account so that you can have it ready for online bill pay.
1. Open the CareConnect app and sign into your account 
2. Click on the three horizontal lines at the top left corner --> Tap the Payment Settings tab -->Tap the Payment Methods option.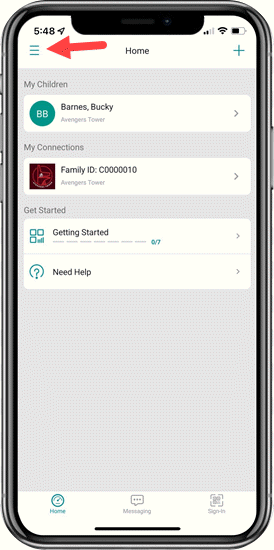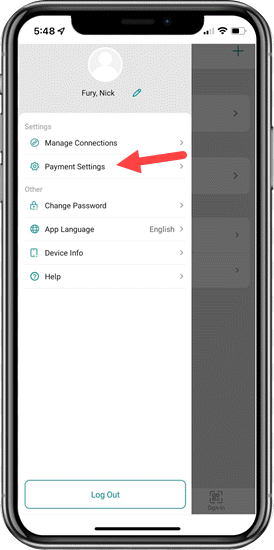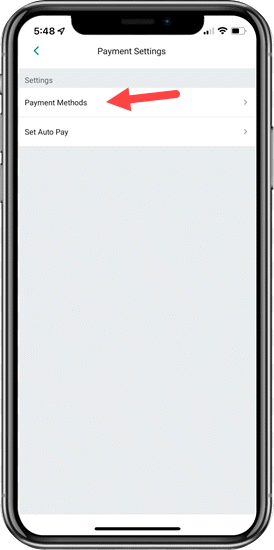 3. If there are any payment methods added previously they will be listed here. Tap the plus sign on the top right to add a new method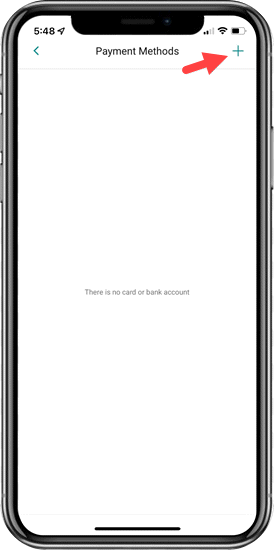 4. There are 2 options that you can pick from: Add Card or Add Bank Account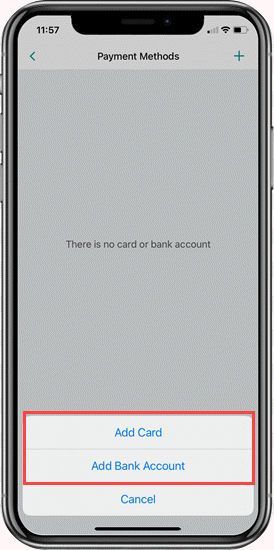 A. Add Card:
This option allows you to pay your bills with either a Credit Card or a Debit Card:
i. Enter the required card information:
Account Nickname
Card Number
Expiration month and year
CVC number
ii. Click Save
iii. If your card information changes, you can delete your old card and add the new one at any time.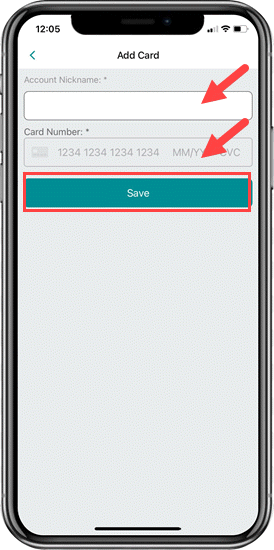 B. Add Bank Account:
This option allows you to pay your bills directly with your bank account (ACH direct debit):
i. After clicking on Add Bank Account, select Continue to start the process of adding your bank account
ii. A list of different bank institutions will be listed; scroll down to see the full list or utilize the search option.
NOTE: If you are unable to locate your bank by searching, MCT Technology (CareConnect's Team) will be unable to assist you, as this verification is through the payment platform, Plaid. In this rare scenario, it may be more beneficial to add a card to your account rather than your online banking information.
iii. Once you select your bank and sign in, you will be prompted to link an account. Follow any additional instructions and select the account you would like to use.
iv. If your bank account information changes, you can delete your old bank account and add the new one at any time.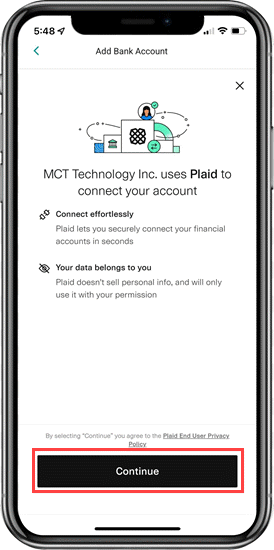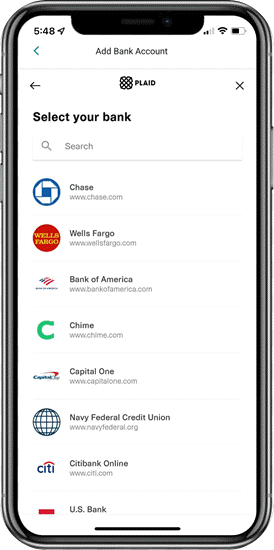 Español

:
Si su agencia de cuidado infantil permite la facturación en línea, podrá verla en su cuenta de CareConnect junto con una opción para pagar en línea de manera fácil y segura. Este artículo lo guiará paso a paso para agregar un método de pago - ya sea una tarjeta de crédito o una cuenta bancaria - a su cuenta de CareConnect para tenerlo disponible para el pago de facturas en línea.
1. Abra la aplicación CareConnect e inicie sesión en su cuenta 
2. Haga clic en las tres líneas horizontales de la esquina superior izquierda --> Seleccione la pestaña de Configuración de Pagos --> Haga clic en la opción de Métodos de Pago.
3. Si hay algún método de pago añadido previamente, aparecerá aquí. Haga clic en el signo de + en la parte superior derecha para añadir un nuevo método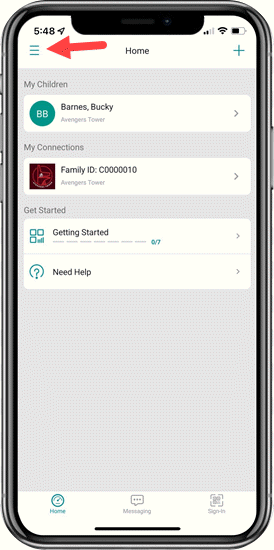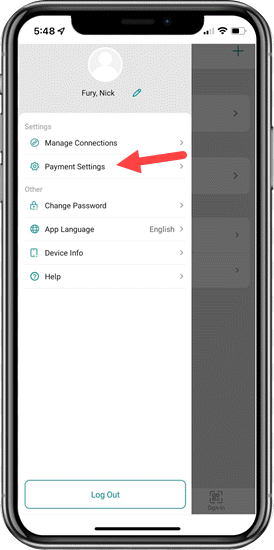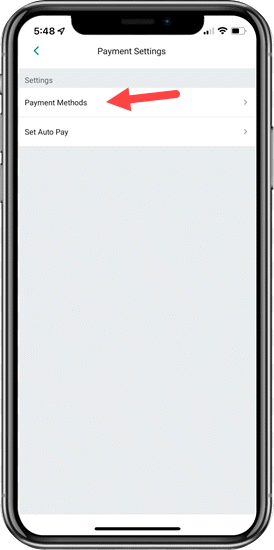 4. Hay dos opciones de las que puede elegir: Añadir tarjeta o Añadir cuenta bancaria
A.

 

Añadir tarjeta:
Esta opción le permite pagar sus facturas con tarjeta de crédito o débito:
i. Ingrese la información requerida de la tarjeta:
Nombre de la cuenta
Número de tarjeta
Mes y año de vencimiento
Número CVC
ii. Haga clic en Guardar
iii. Si los datos de su tarjeta cambian, puede eliminar la antigua y añadir la nueva en cualquier momento.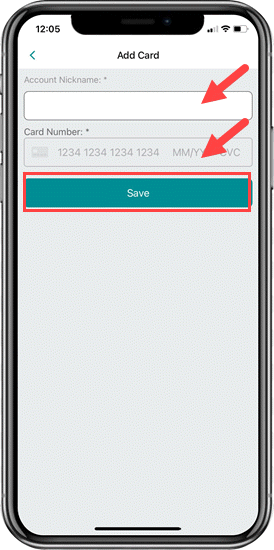 B. Agregar cuenta bancaria:
Esta opción le permite pagar sus facturas directamente con su cuenta bancaria (débito directo ACH):
i. Seleccione Continuar para iniciar el proceso de agregar su cuenta bancaria
ii. Se le mostrará una lista de diferentes instituciones bancarias; desplácese hacia abajo para ver la lista completa o utilice la opción de búsqueda.
SUGERENCIA: Si no puede localizar su banco mediante la búsqueda, MCT Technology (el equipo de CareConnect) no podrá ayudarlo, ya que esta verificación se realiza a través de la plataforma de pago, Plaid. En este escenario excepcional, la mejor opción sería agregar su tarjeta a su cuenta en lugar de su información bancaria.
iii. Una vez que seleccione su banco e inicie sesión, se le pedirá que vincule una cuenta. Siga las instrucciones adicionales y seleccione la cuenta que le gustaría usar.
iv. Si la información de su cuenta bancaria cambia, puede eliminar su cuenta bancaria anterior y agregar la nueva en cualquier momento.