Access CareConnect Provider mobile app (iOS and Android) or CareConnect Provider Web.
Question: I have been documenting Attendance in CareConnect, why does it show Incomplete at the top?
At the end of the month, when you are ready to complete your Subsidy Digital Invoicing, if your status says "Incomplete", you will be unable to submit your attendance
If this happens, it means you have a Sign In time without a SignOut time, or vice versa. Please check your entered Attendance to finish any Incomplete entries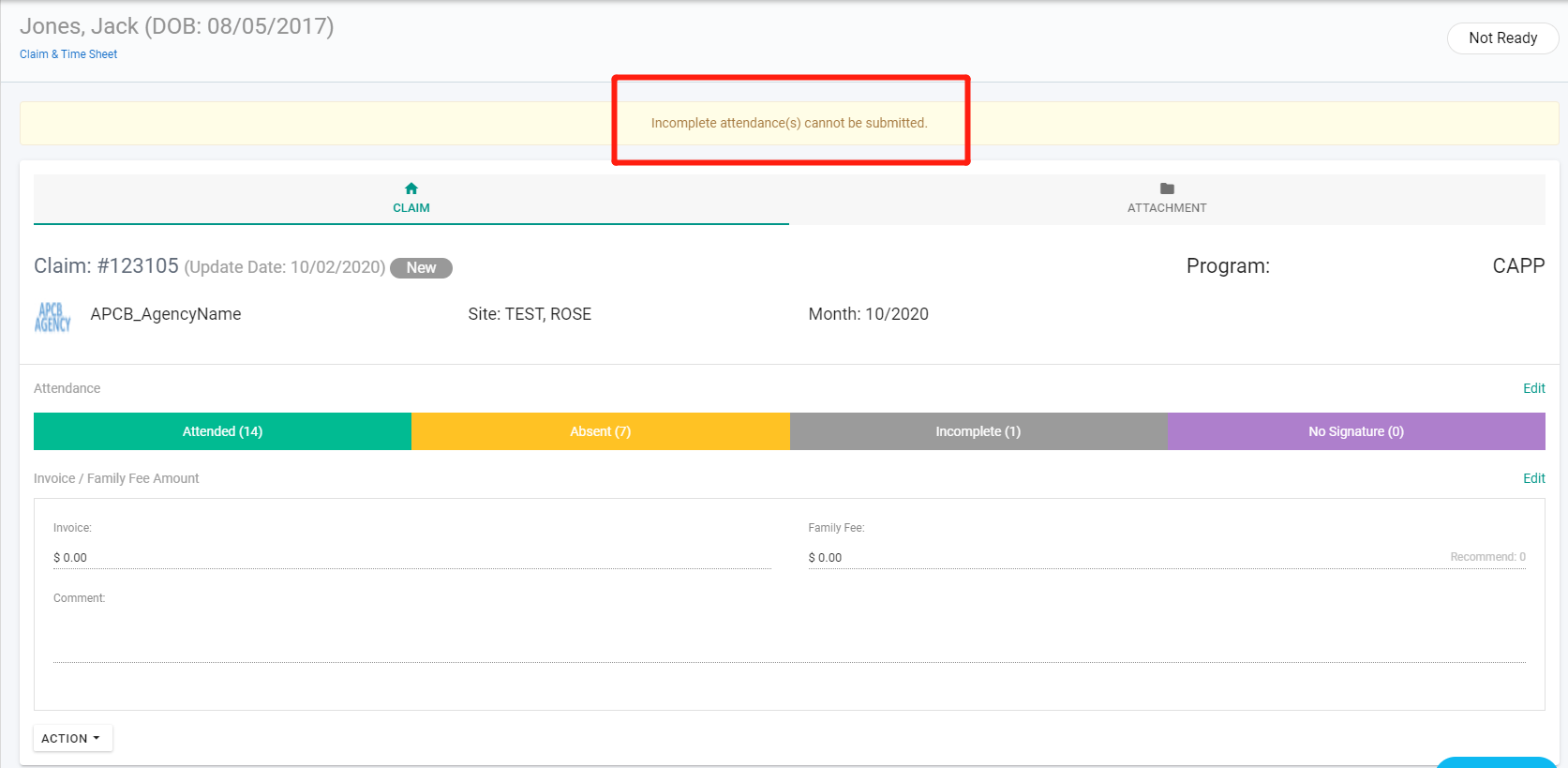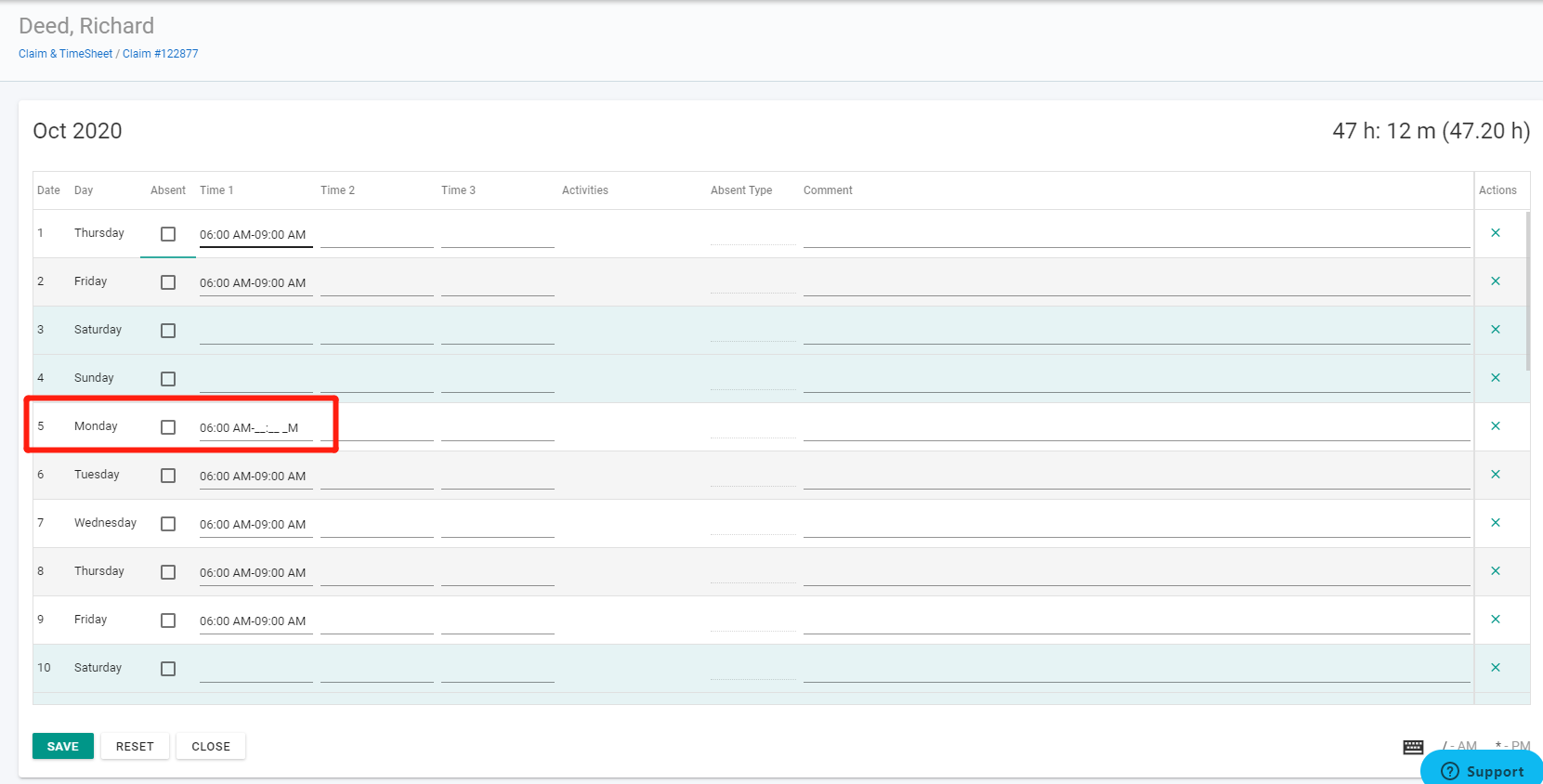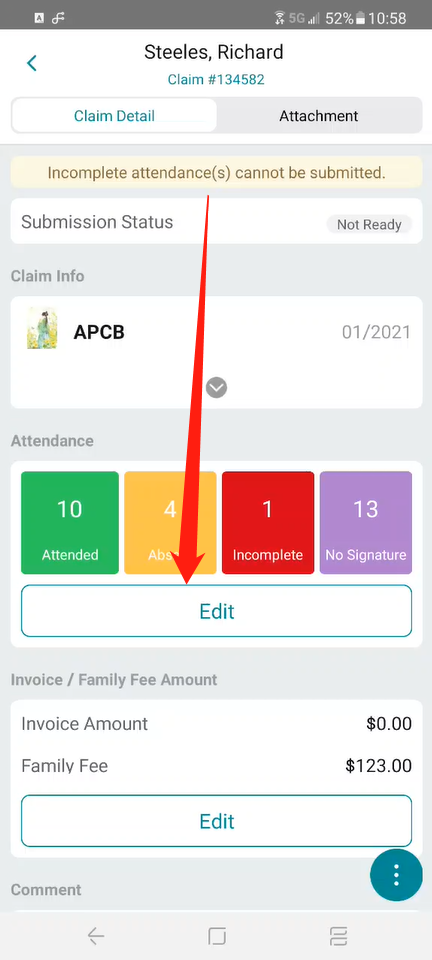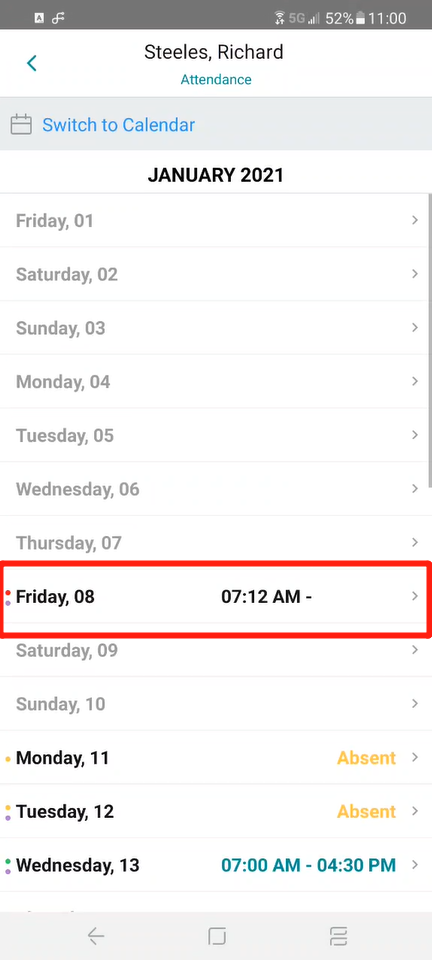 Web:
1. Login to CareConnect --> Click on the Attendance tab on the top.
2. The attendance records can be viewed on a Daily, Weekly, or Monthly basis by selecting either section from the left.
a. Daily:
i. To manage attendance records on a daily basis --> Click on the Daily section on the left
ii. By default, the first site and classroom location and the current calendar date is displayed --> You may change the selections as needed
iii. To manage the attendance record --> Locate the student name:
To add an attendance time --> Click Add

button in the

Time column next to the student's name
To modify an attendance time --> Click on the time entry in the

Time

column next to the student's name
iv. After clicking to either Add or the time --> You can:
Mark Child As Absent: Turn the switch on and mark the child absent. The switch will show in green if the child is marked absent. You may fill in the absence
Time: Enter sign-in and sign-out times. Three separate in/out pairs are available.
Comments: Enter comments for the daily attendance.
Click

Save

once done.
Mobile:
To manage attendance for a child, tap on Claim & Time Sheet and select the child you want to manage.
Tap Edit to make changes to the attendance information.
You can select the day by tapping on the calendar. To see a listed view, tap on Switch to List.
Tap the arrows to edit that day's attendance.
CareConnect Mobile - Manage Attendance
CareConnect Web - Manage Attendance and Report Absence / Administrar la asistencia y reportar ausencias