After submitting your application to the Hub, once all Required Documents are completed the Hub staff will begin the process of sending a referral to a provider. 
When a referral is sent out you will be able to see this referral in your MyCareConnect Family Account.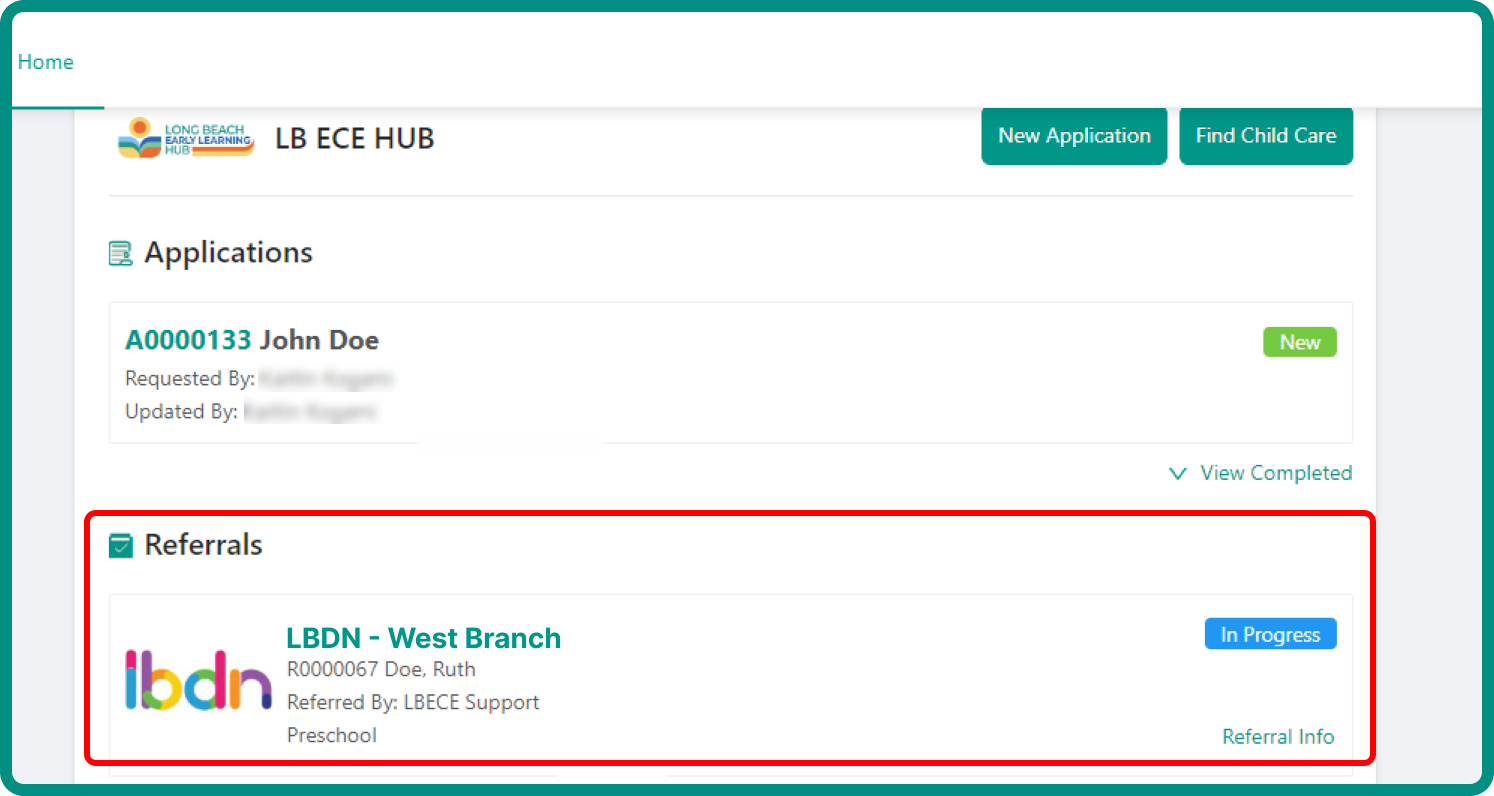 After receiving this referral the next step will be to look at this Provider's profile. To do so click on the Provider's name.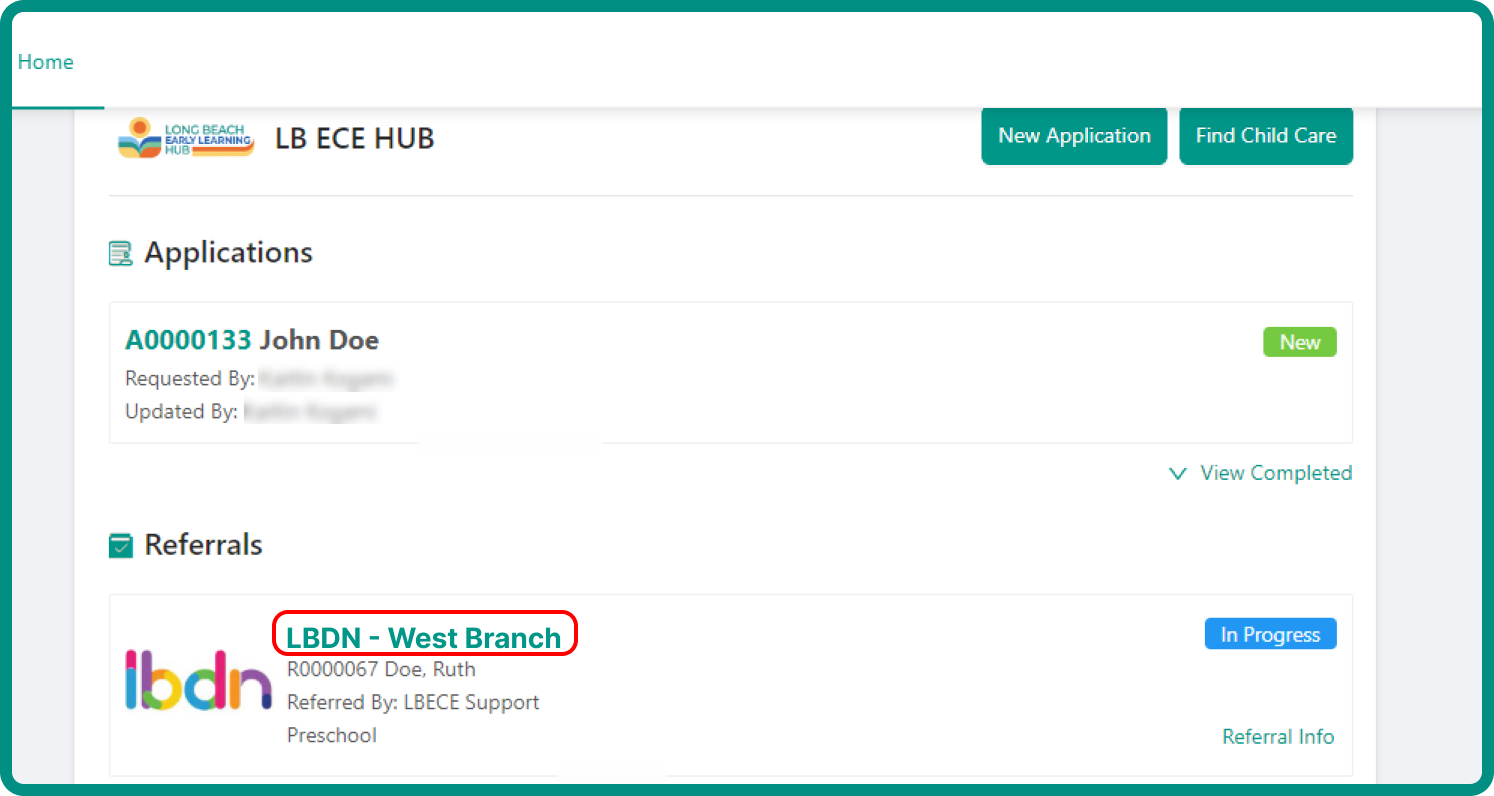 By clicking on the name a new tab will open with the Provider's public profile where you can view details of that specific site.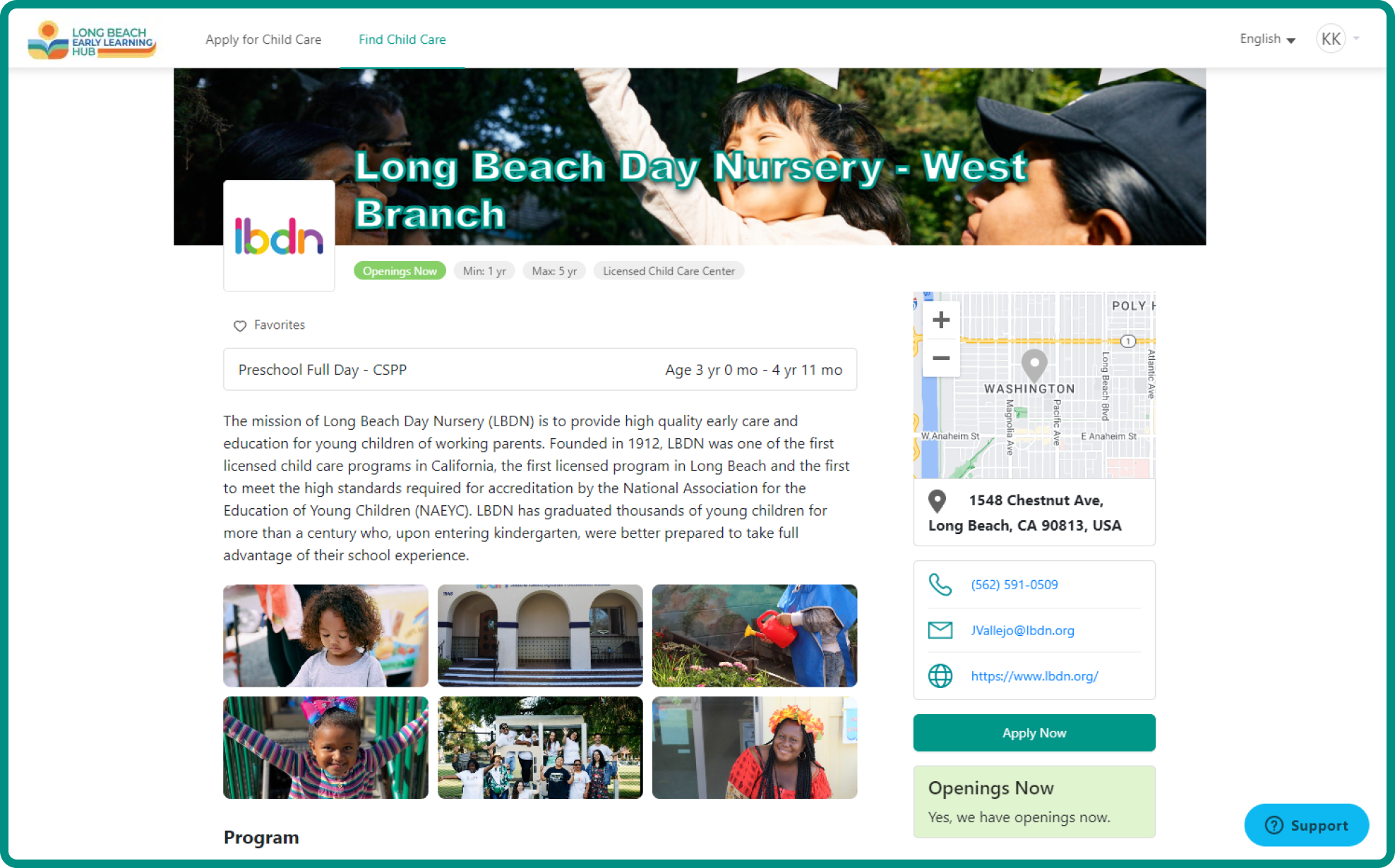 After reviewing your potential provider's profile, for more specific questions it is best to direct them to the provider. Provider's Contact Information will be located on the right-hand side of the provider's public profile.
If you would like additional referral details, click on Referral Info. When contacting the provider, the provider will be able to best assist you if you provide them with your Referral ID and your Child's Name. 
To find your Referral Details and Provider's Contact information go back to your previous tab where your Referral is and click on Referral Info.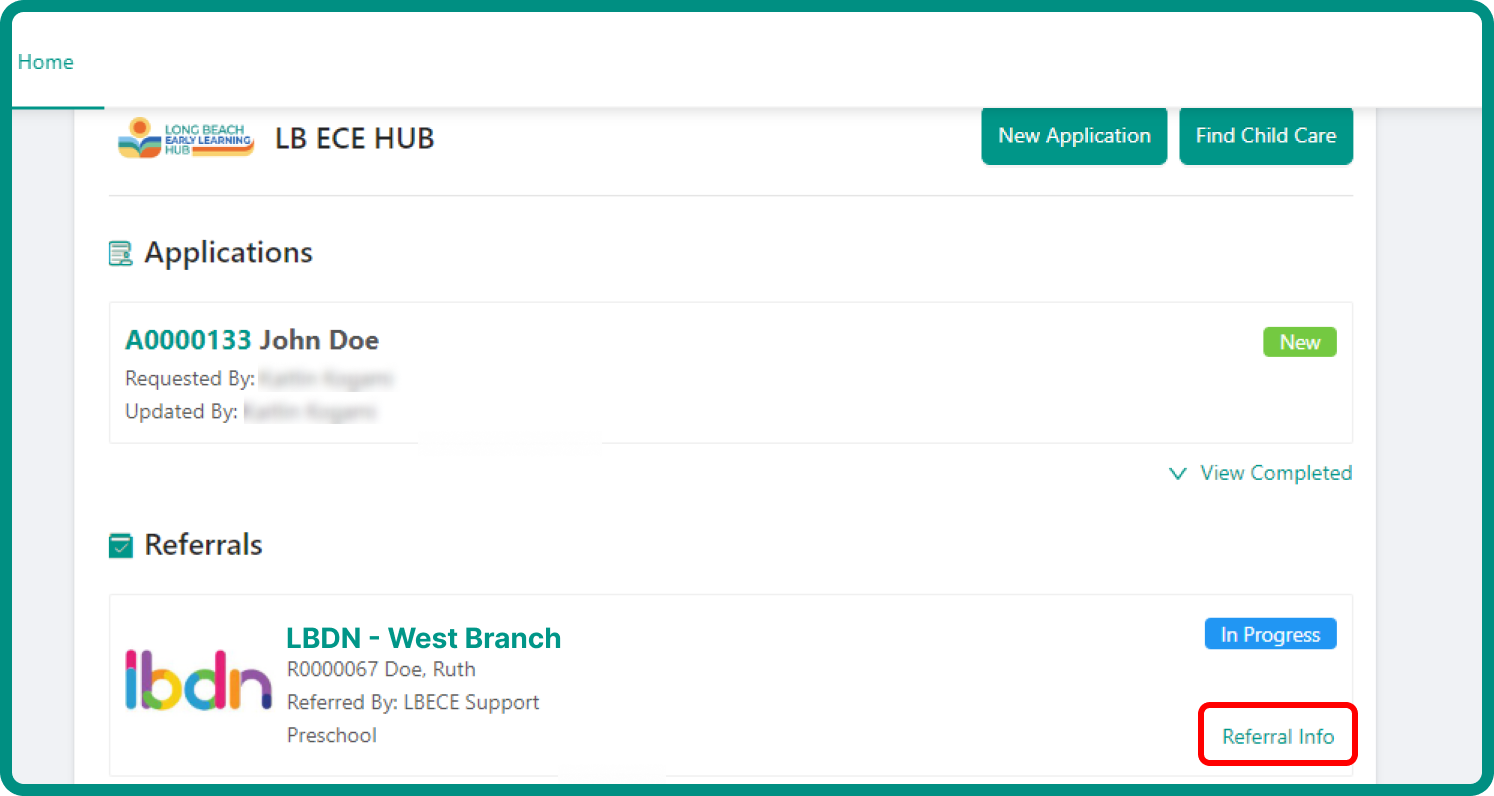 Here will have your Referral ID and your Child's name that this referral is for.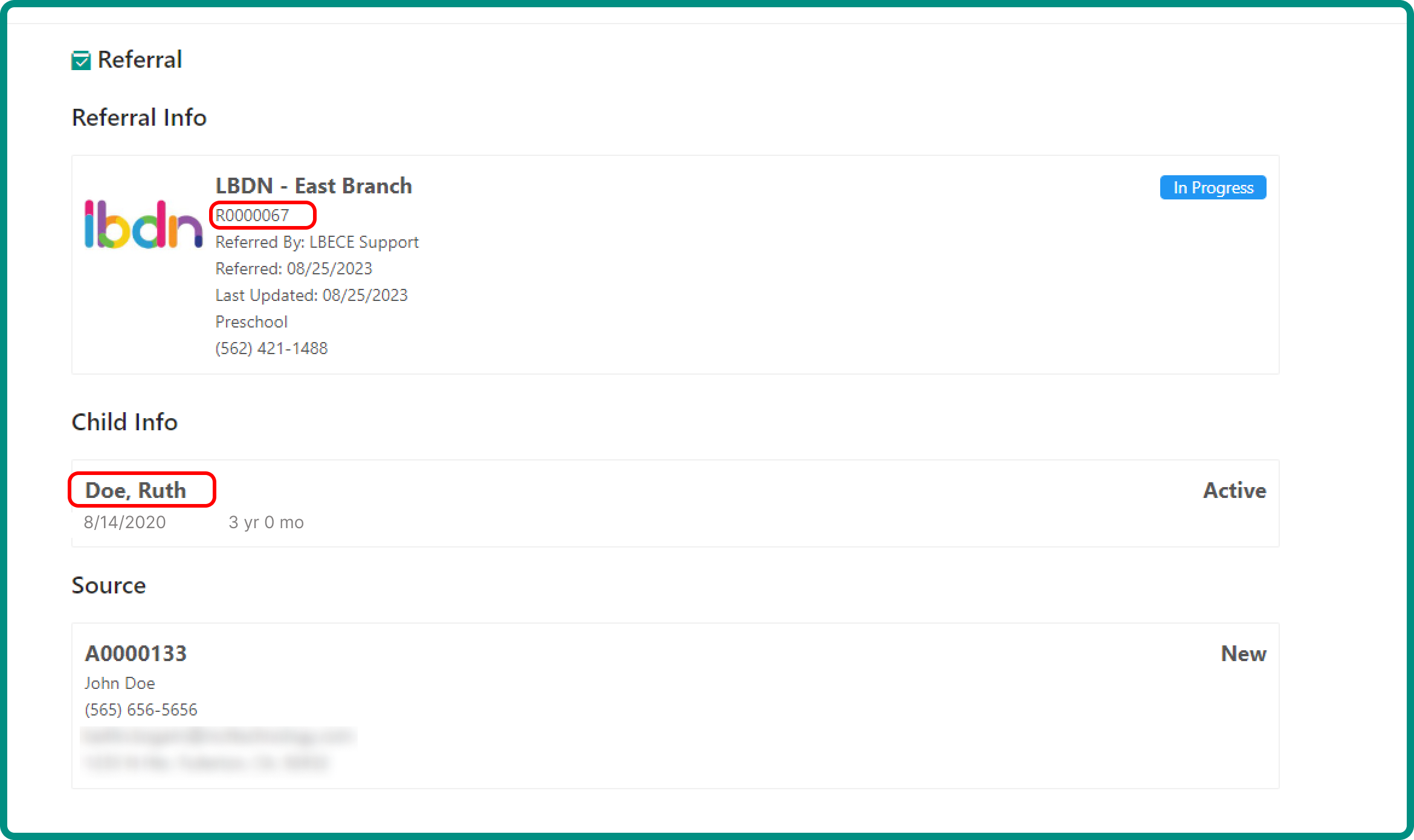 Please Note: All of the documents that you have submitted to the Hub will be provided to your potential provider, to allow a smooth and simple process of enrollment into the site.