MyCareConnect Family allows you to view and update your childcare application. This article will guide you through the steps of how to update your application on the CareConnect App. 
Step 1: Log in to MyCareConnect Family and click on your Connection that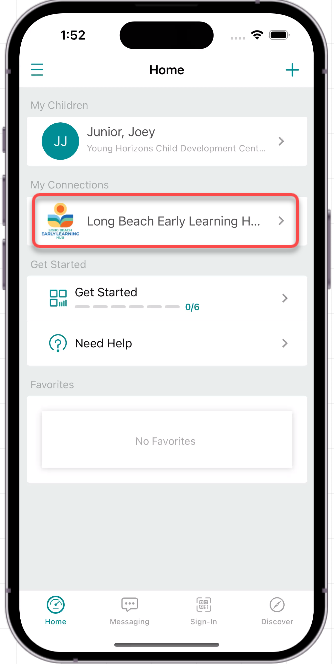 Step 2: Click on the application that you want to update. 
**If your application status says Update you will also need to click here to view your application in order to edit/update information as needed**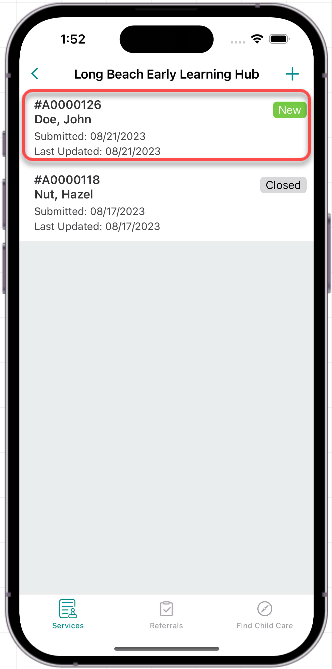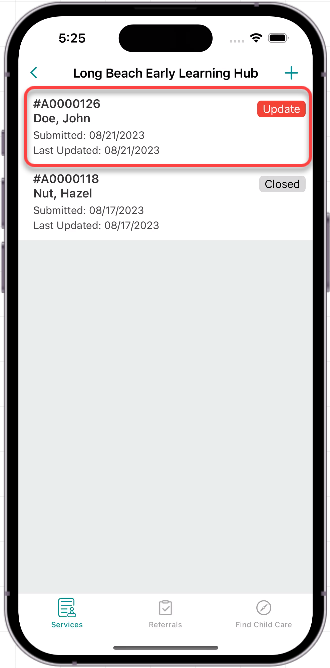 Step 3: On the top left of your application, click on the "Update"  button to edit, update, or make changes to your application. 
**If your application status is on Update then the second screenshot will depict how your application will be. If you have nothing to edit, then click on No Changes at this Time."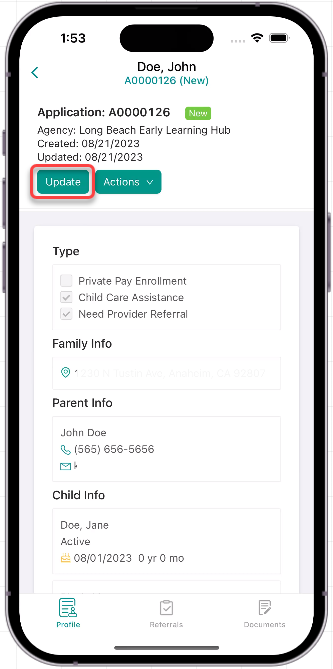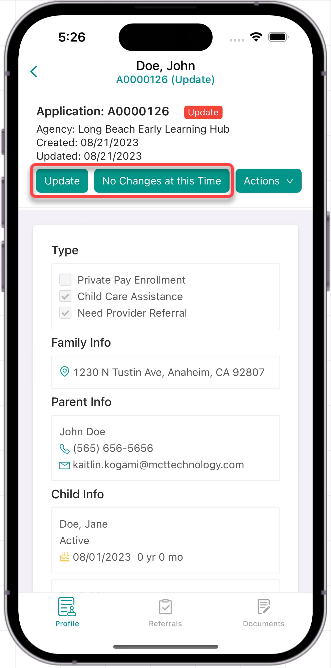 Step 3: Make all of the changes and edits that you need to. 
Step 4: After all of your changes have been made, scroll all the way to the bottom of the page to click "Save" to save all of the changes you have made.