Through Child folio's web portal, you can print out individual developmental reports. To find these reports we'll begin by navigating to the Reports tab where we can then select Child Developmental Report.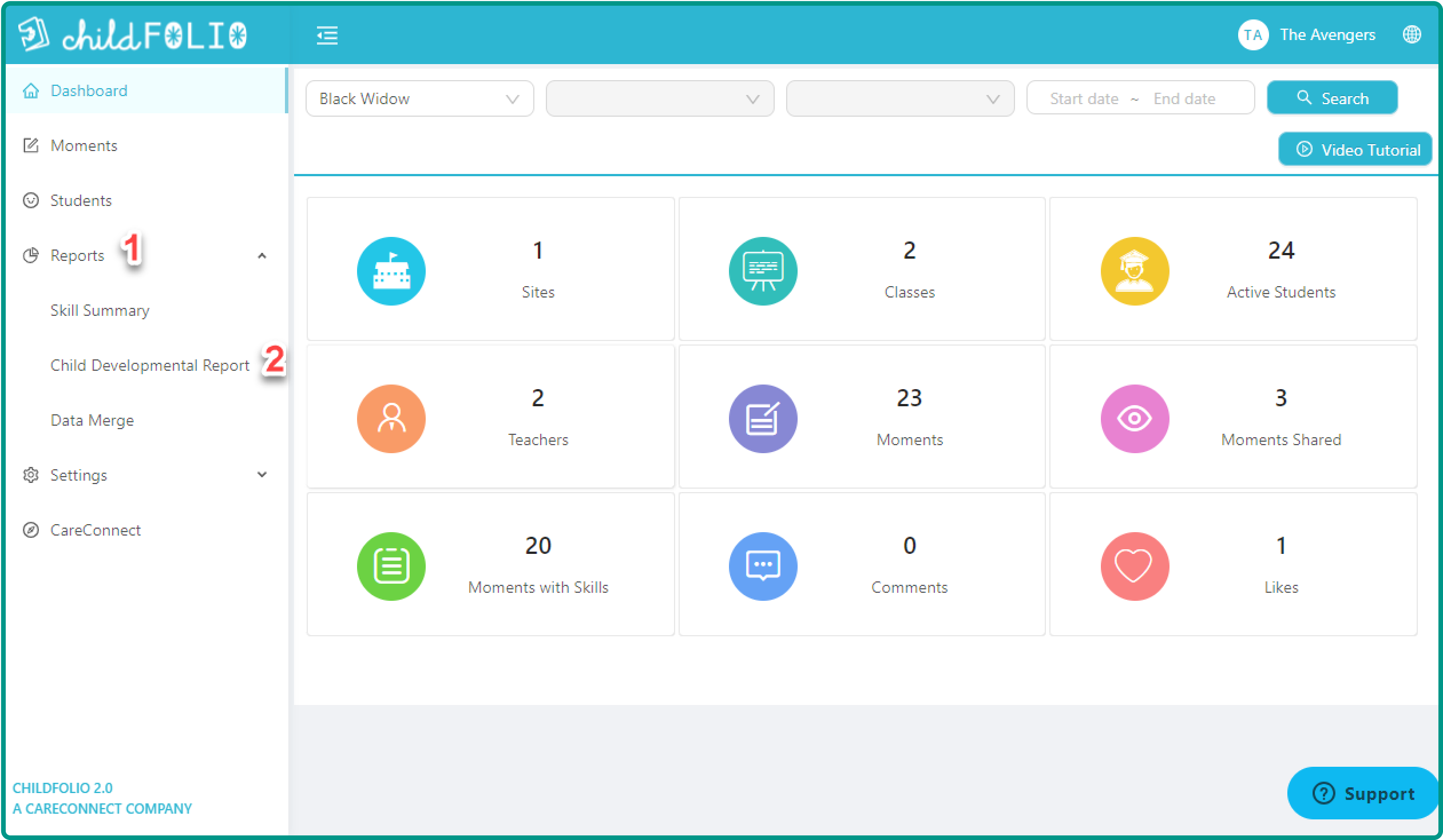 From here we can choose the site, the classroom, and the date period we are looking to create the report.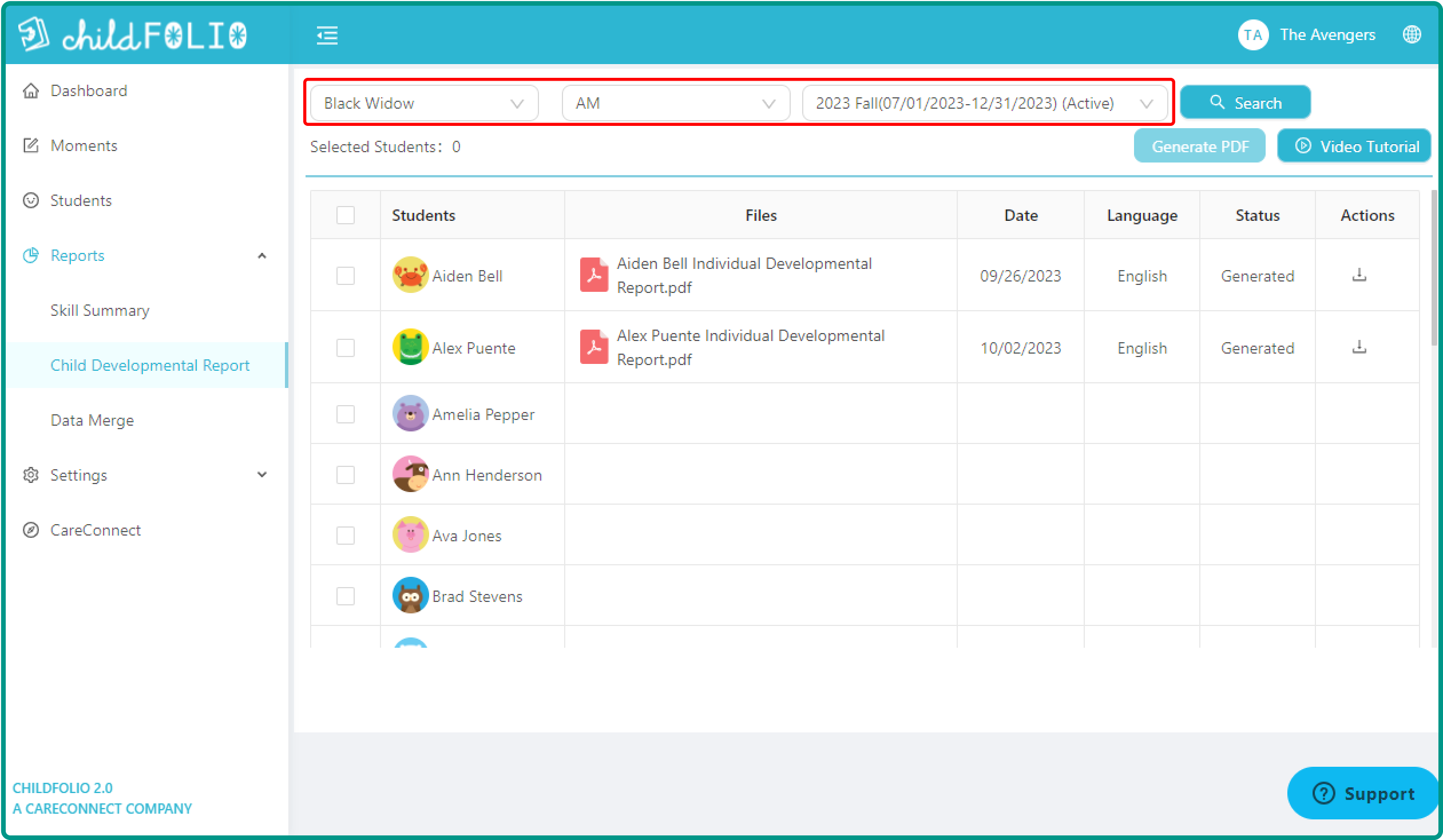 Once you have your criteria selected, you can press Search on the right to generate a list of every report that you can currently create.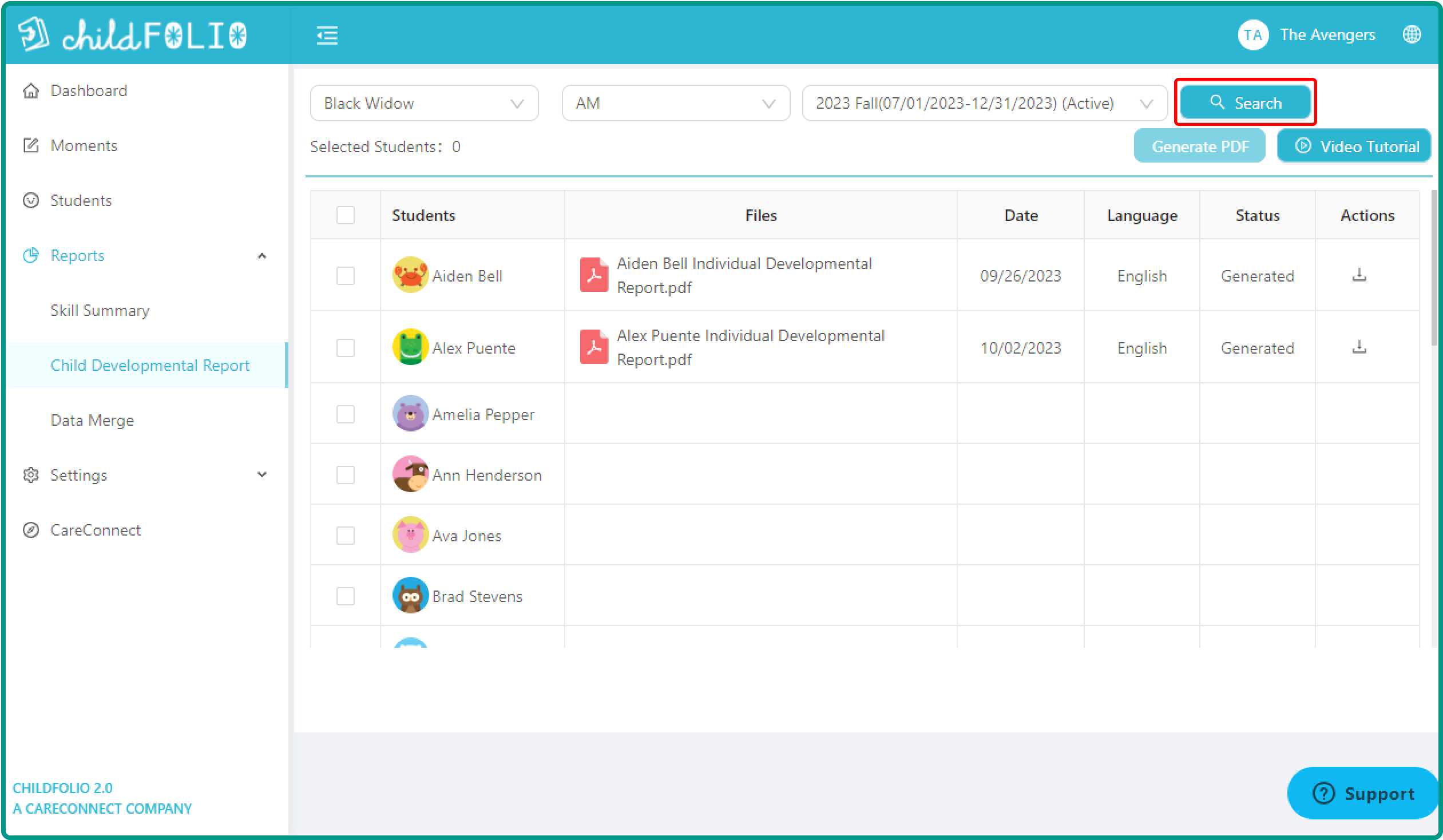 When the children populate below you will see if they have had a report generated or not. If they already have a report generated there will be a PDF listed in these columns along with a download option.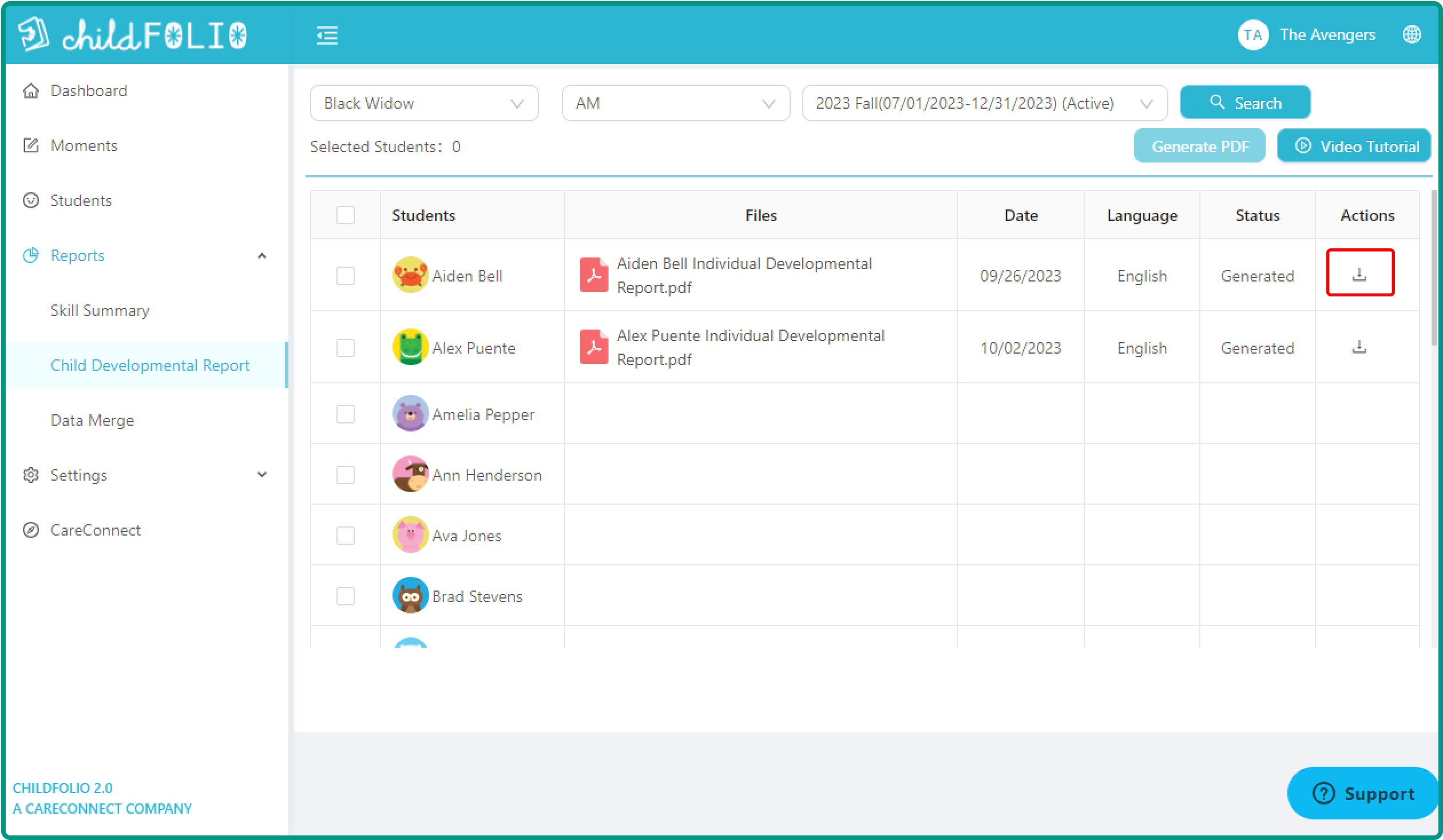 For every child you would like to generate a PDF for or to regenerate a PDF for make sure to give them a checkmark on the left-hand side.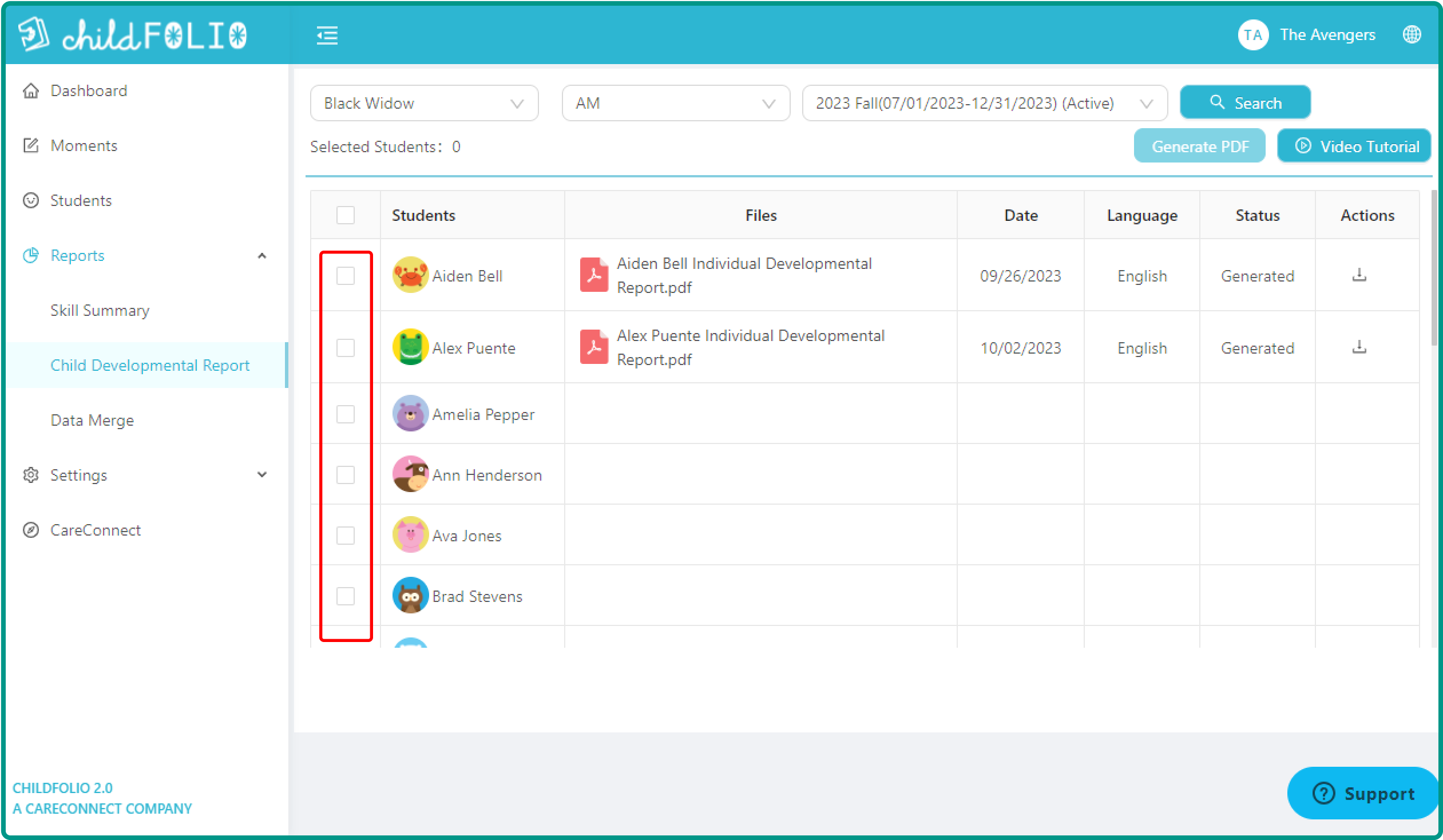 Press Generate PDF underneath the Search button to create the individual Child Developmental Report.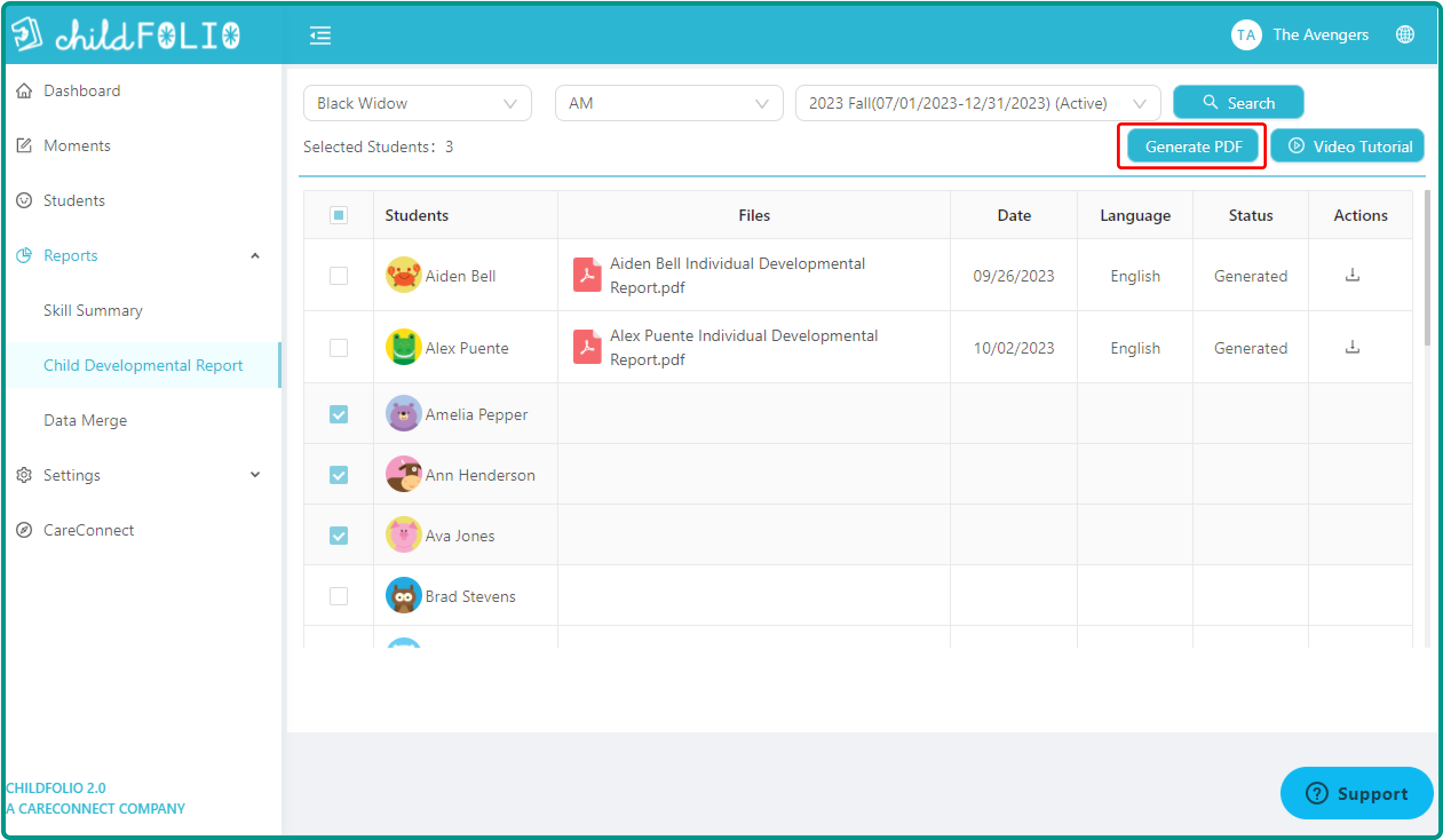 A pop-up will appear where you can select the language you would like the report to be in. After you  have confirmed the language the report is in, click Save to generate the PDF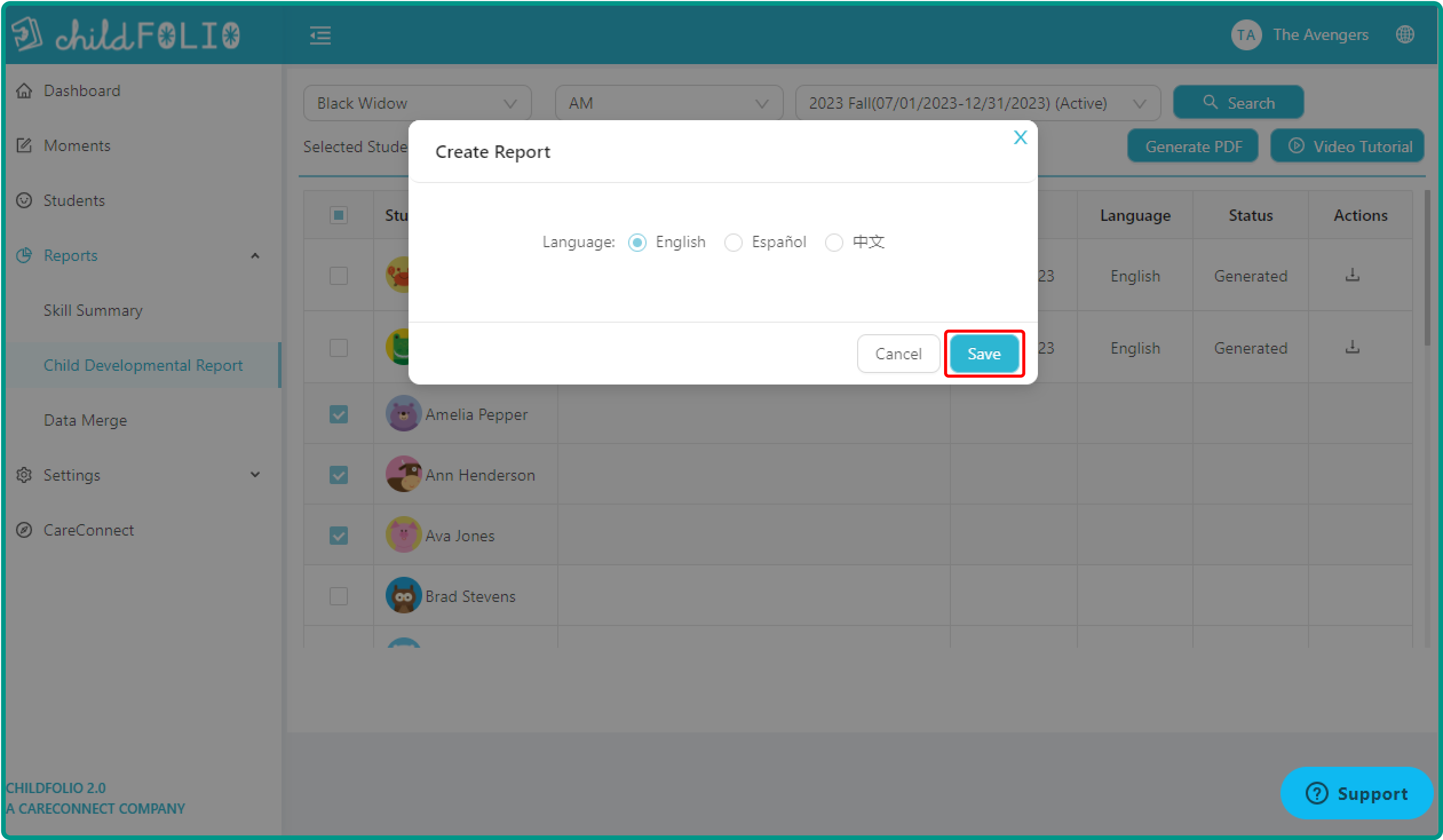 After a moment, the PDFs will generate and you can then download the report. 
In the report, you are able to view the student's information, assessment ratings over time, and the moments that the student has been documented. You can see the student's developmental change over time by comparing the Orange previous skill level dots to the Purple current skill level dots. The report will also have documentation of all the moments that they were in.