The Notes Report gives a listing of all notes (public and internal) added during a specific time frame.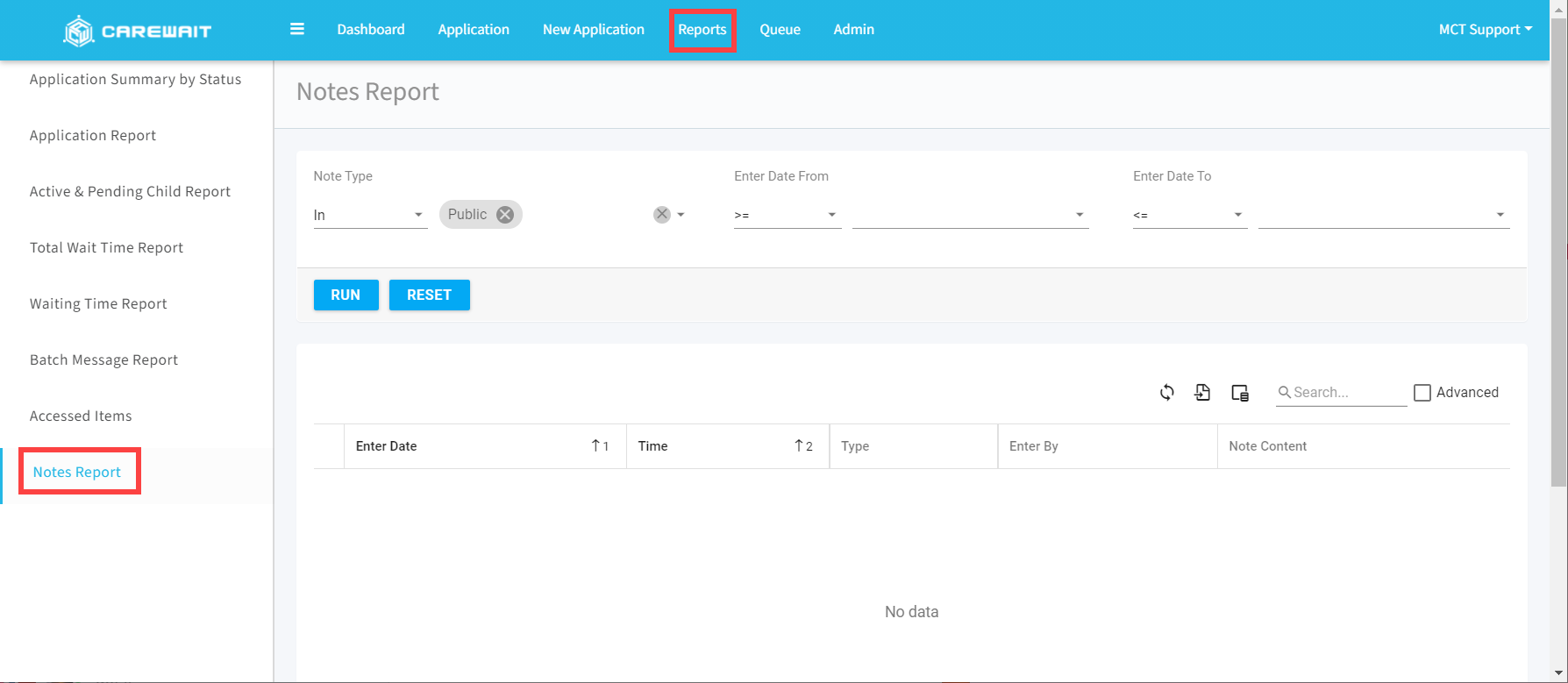 You can filter by type of note - Public and/or Internal. Then click the RUN button.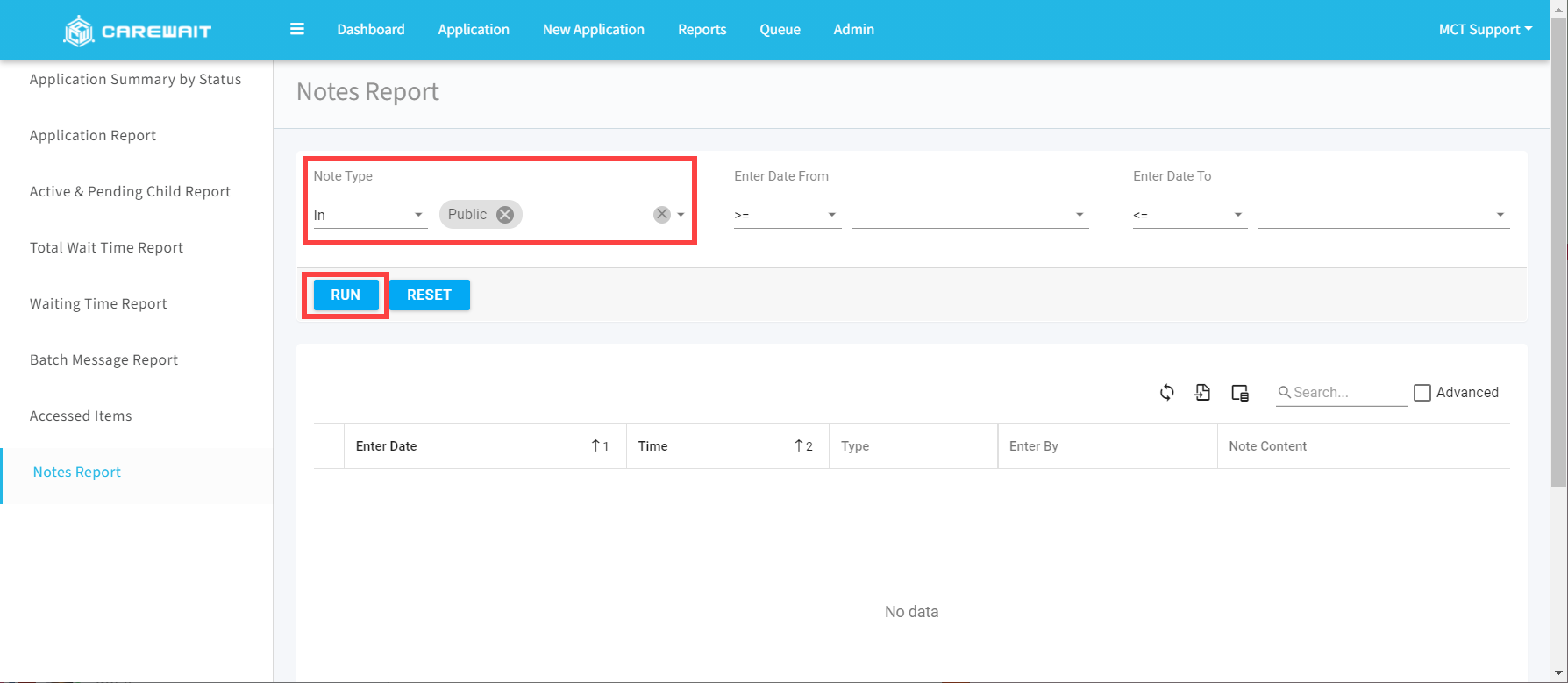 You can also filter by date the notes were added. Enter the date from and date to then click the RUN button.