The Active and Pending Child Report gives a list of all children with an Active or Pending status.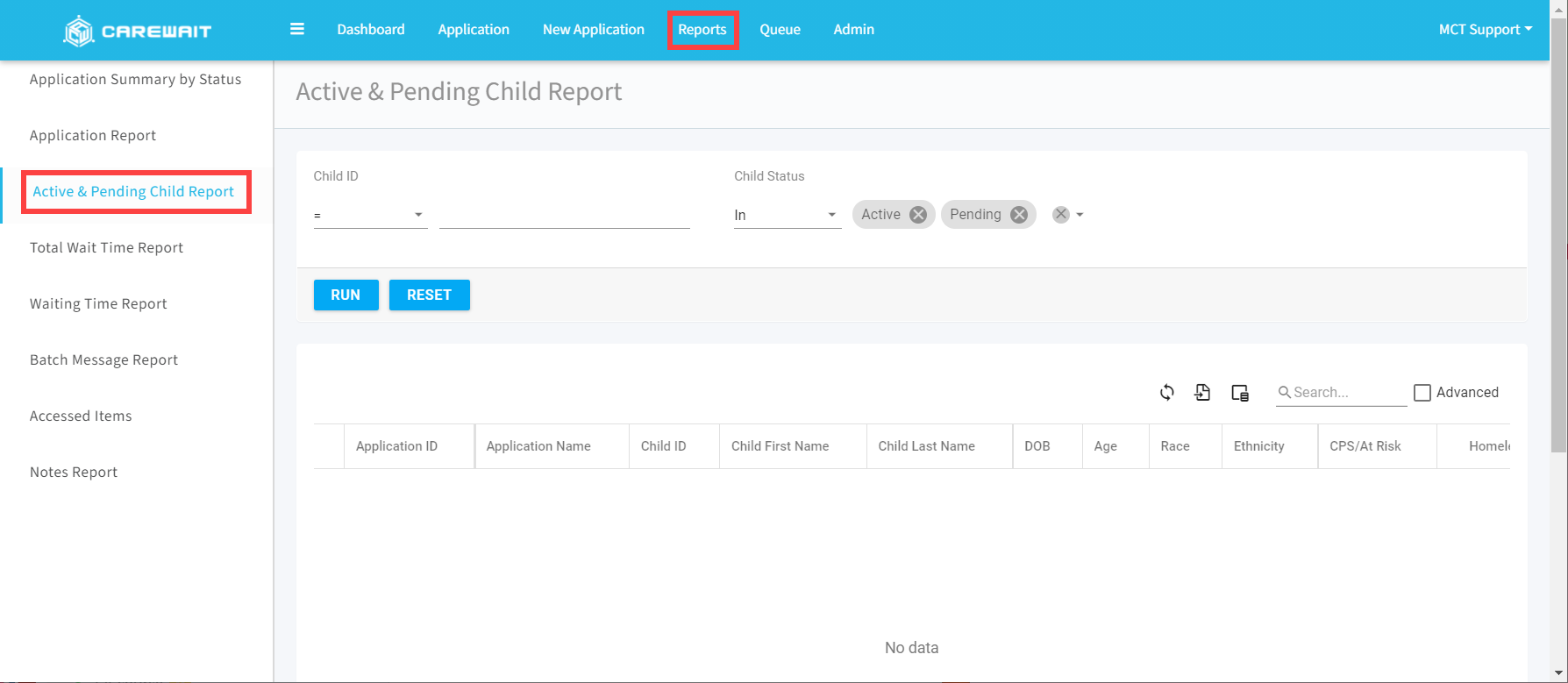 You can filter your list by searching a Child ID. Enter the child ID number and then click the RUN button.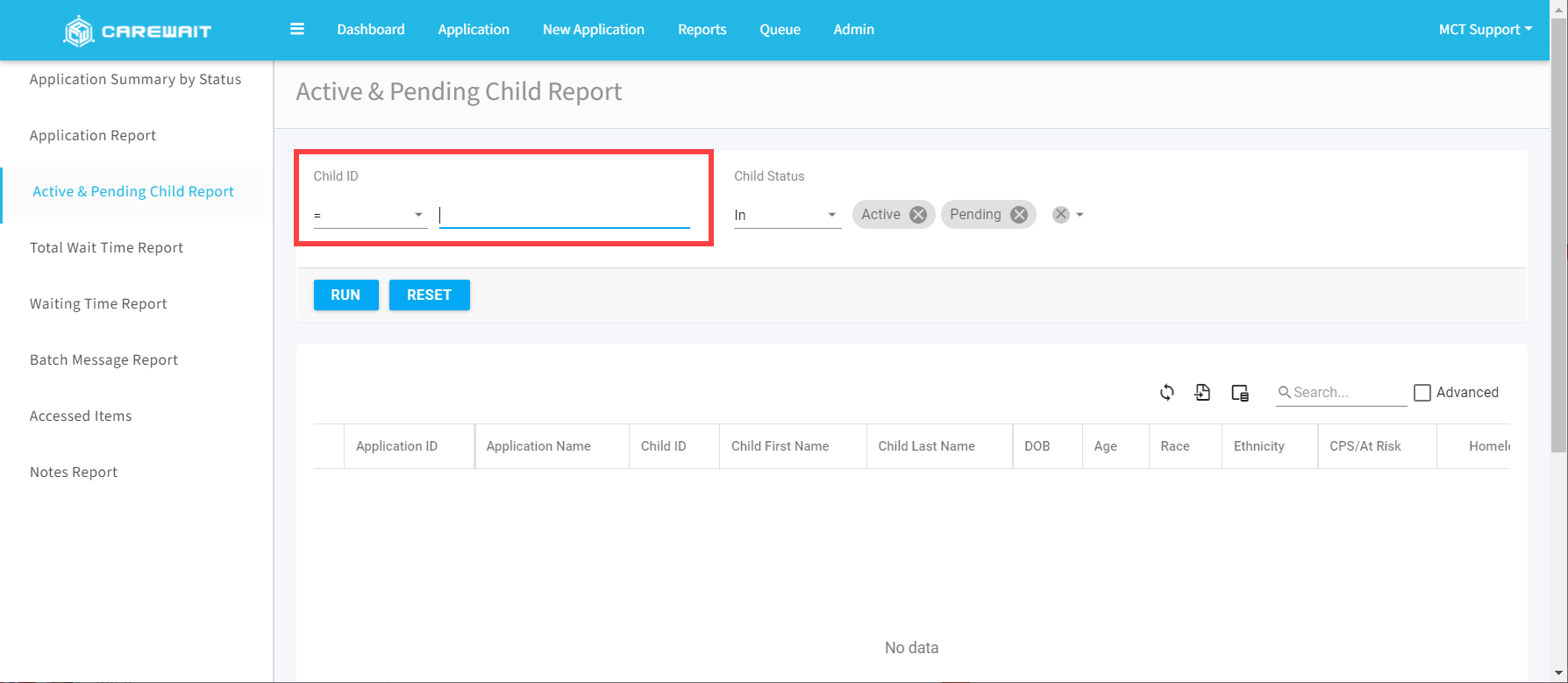 You can also filter your list by application status. Select the statuses you wish to view; the default is active and pending statuses. Then click the RUN button.