The Application Summary by Status Report gives an overview of all applications grouped by status.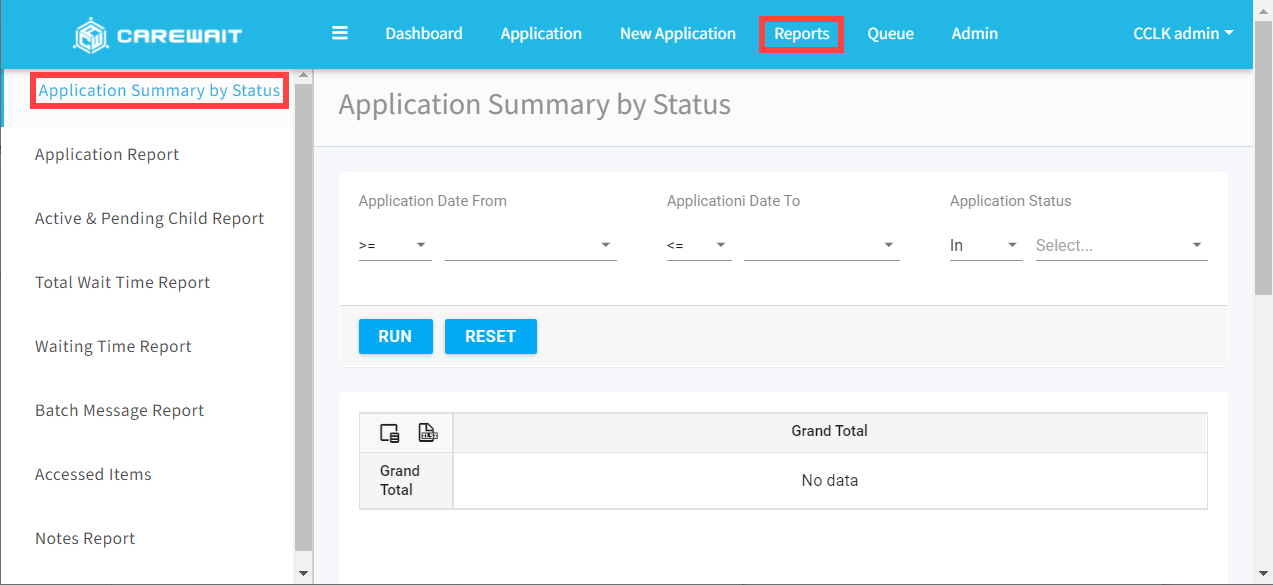 You can filter your list by date the application applied. Select the application date from and the application date to on the top. Then click the RUN button.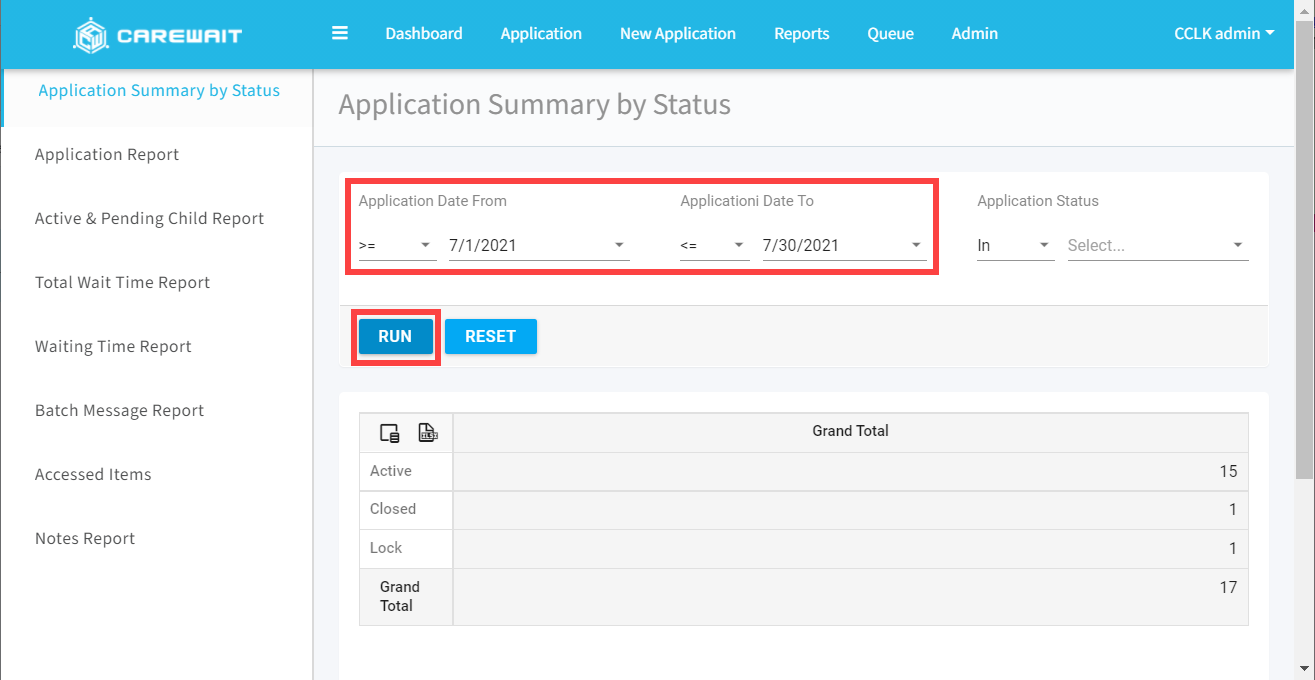 You can also filter your list by application status. Select the statuses you wish to view; the default is all statuses. Then click the RUN button.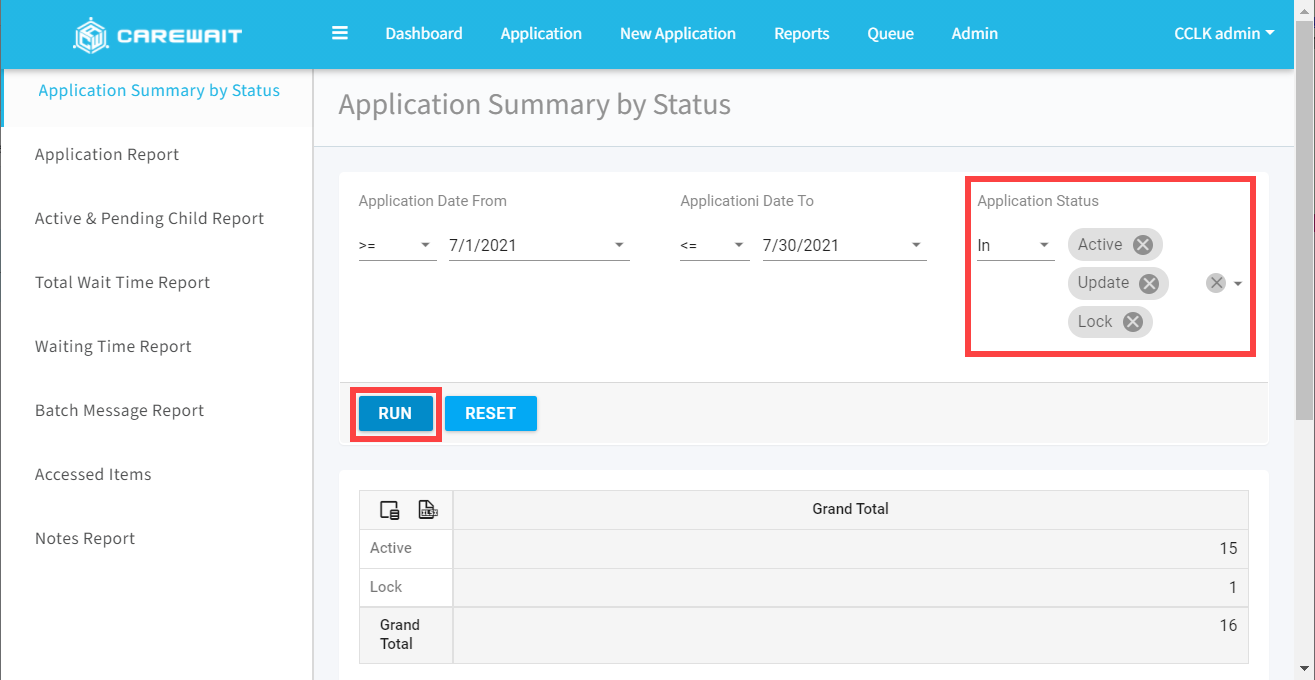 For reports not listed in the Reports module, please contact MCT Support to see if a custom report is possible.