Access CareConnect Provider mobile app (iOS and Android) or CareConnect Provider Web.
The Public Library hosts all standardized form templates maintained by CareConnect team from various organizations such as state licensing (CDSS), department of education (CDE) and local shared service programs. You may add any of the forms found here to your Form Library so that you may be begin sending to your families.
Adding a Form
To begin adding forms from the Public Library to your Form Library, navigate to the Documents module in CareConnect. Once there, select the Public Library section on the left hand side of your screen.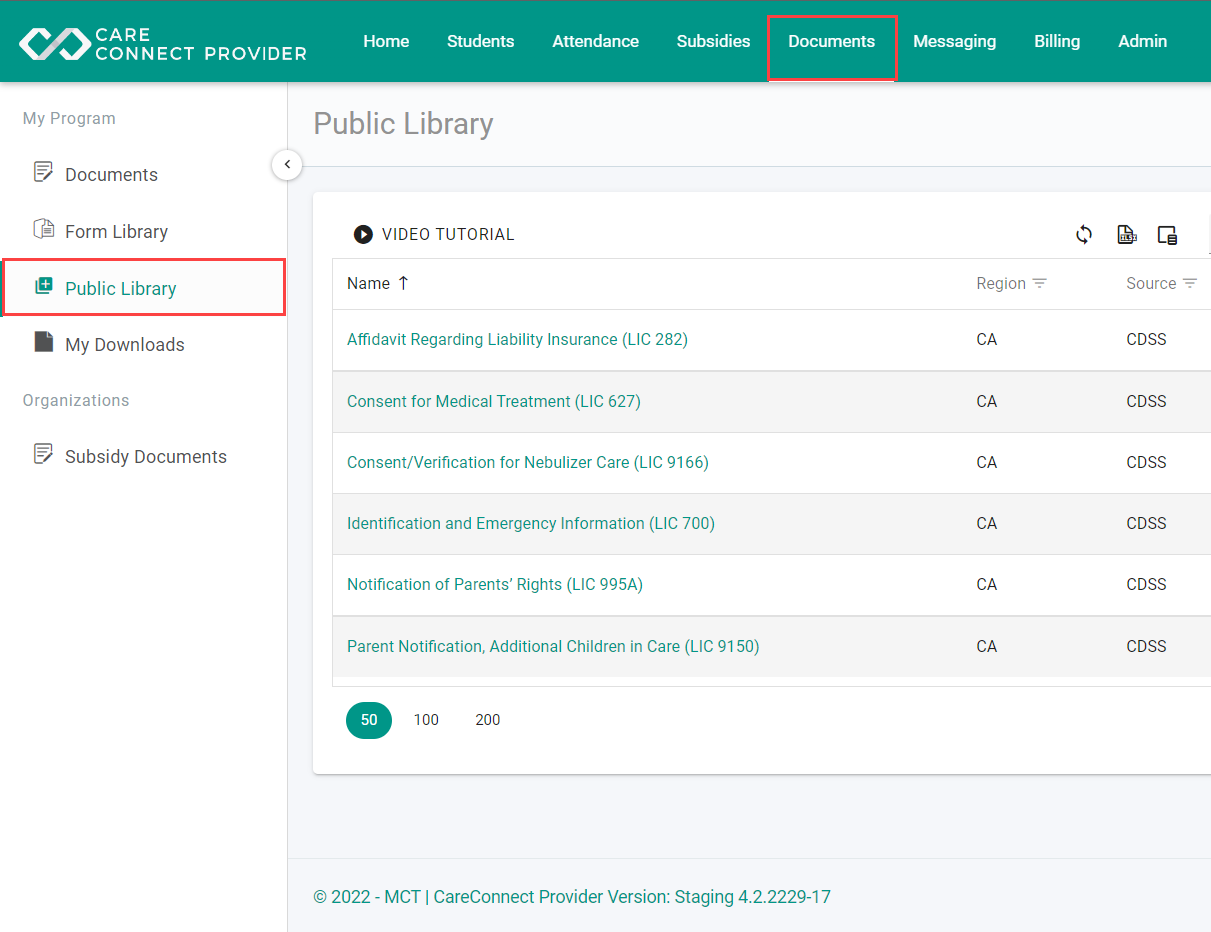 In the Public Library form list you will find the form along with the region, source, languages that the form is available in, and the type of form.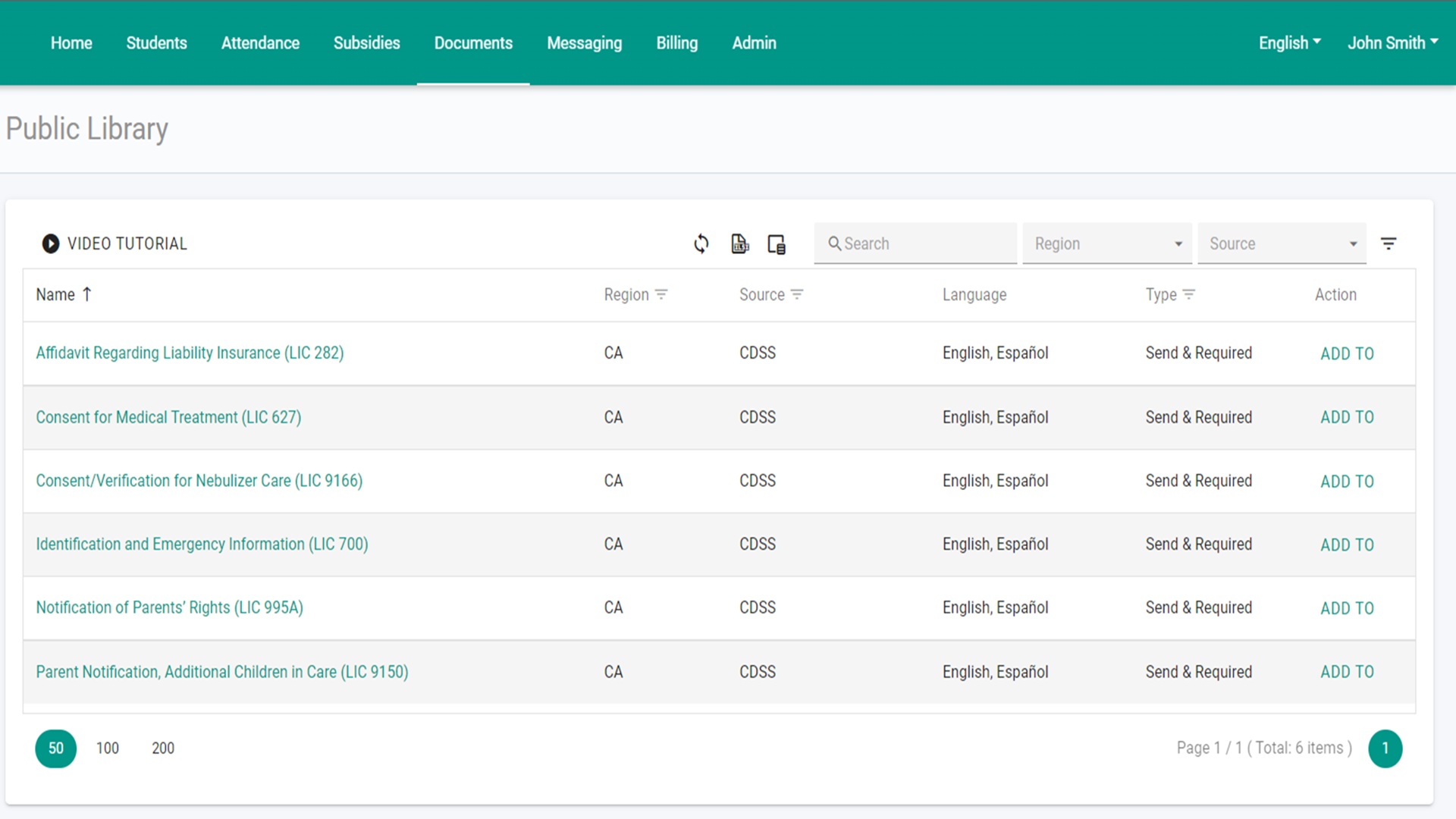 You may preview a document before adding it to your Form Library, you may do so by simply selecting on the form title.
1. Select the Form Title
2. From the Form Detail page, view a sample of the form in any of the languages it has been made available in.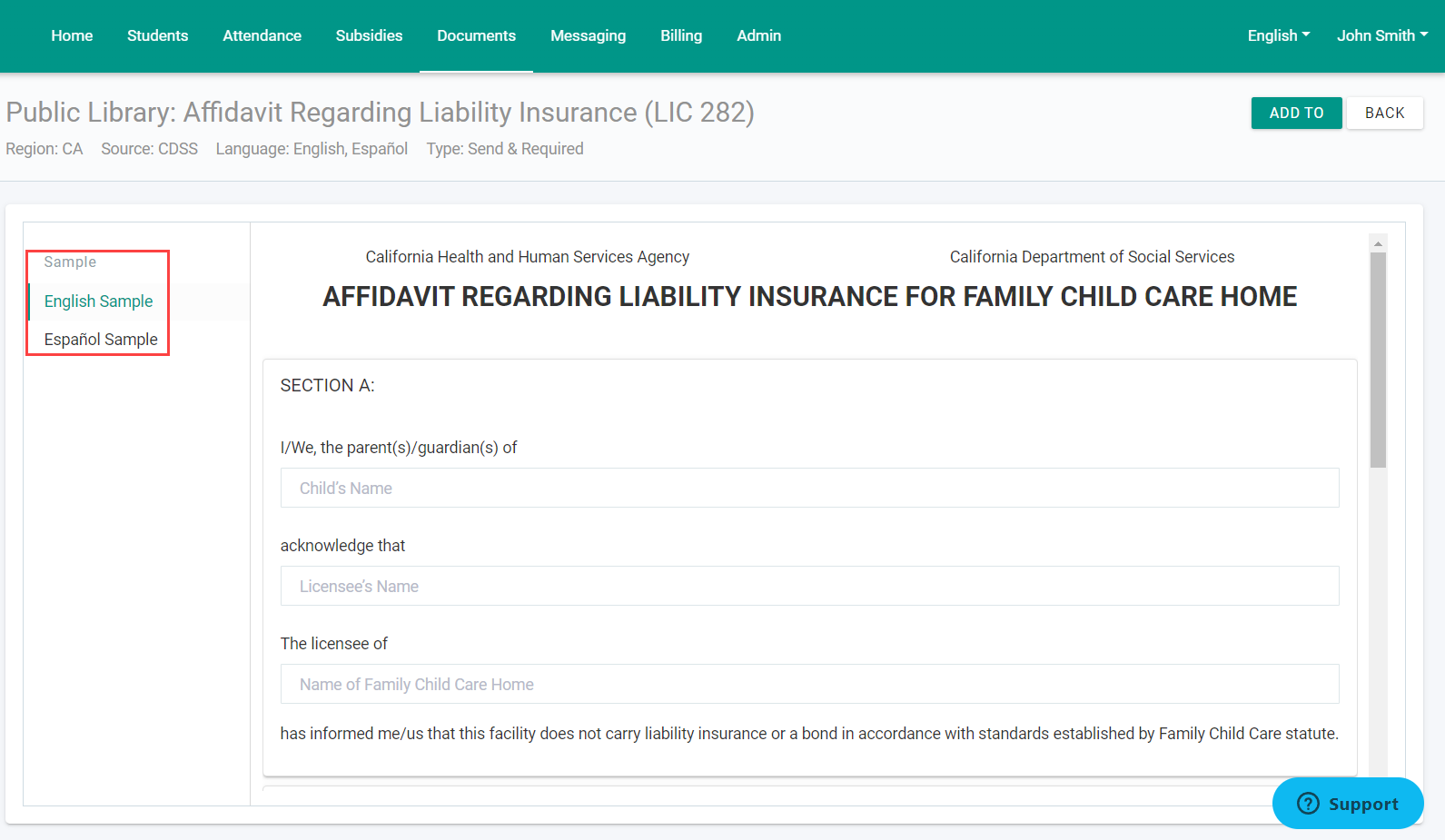 You will have two options when it comes to adding forms to your Form Library
1. Select the Add To button at the top right of the form detail page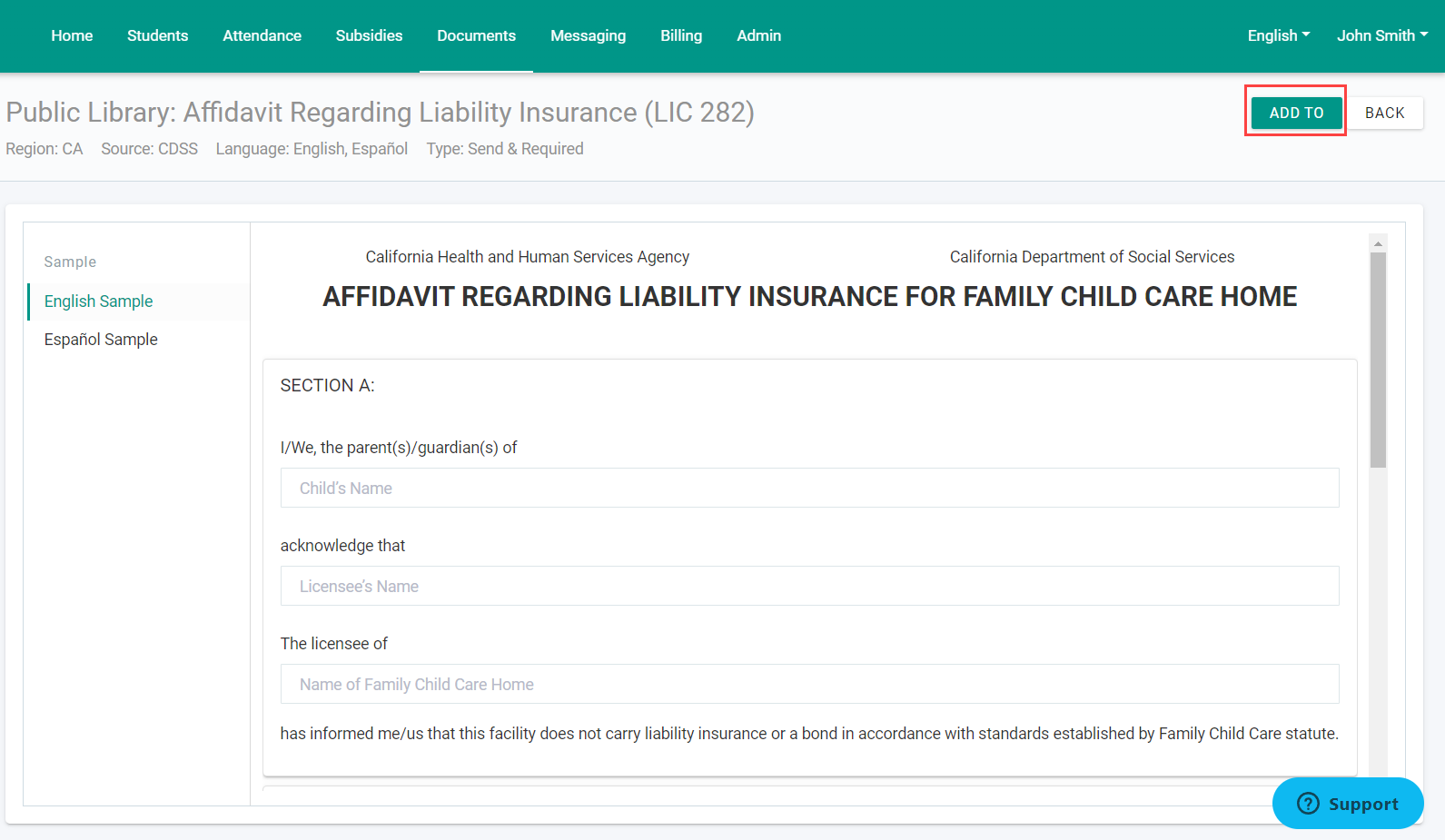 2. Locate and select the Add To button from the Public Library List.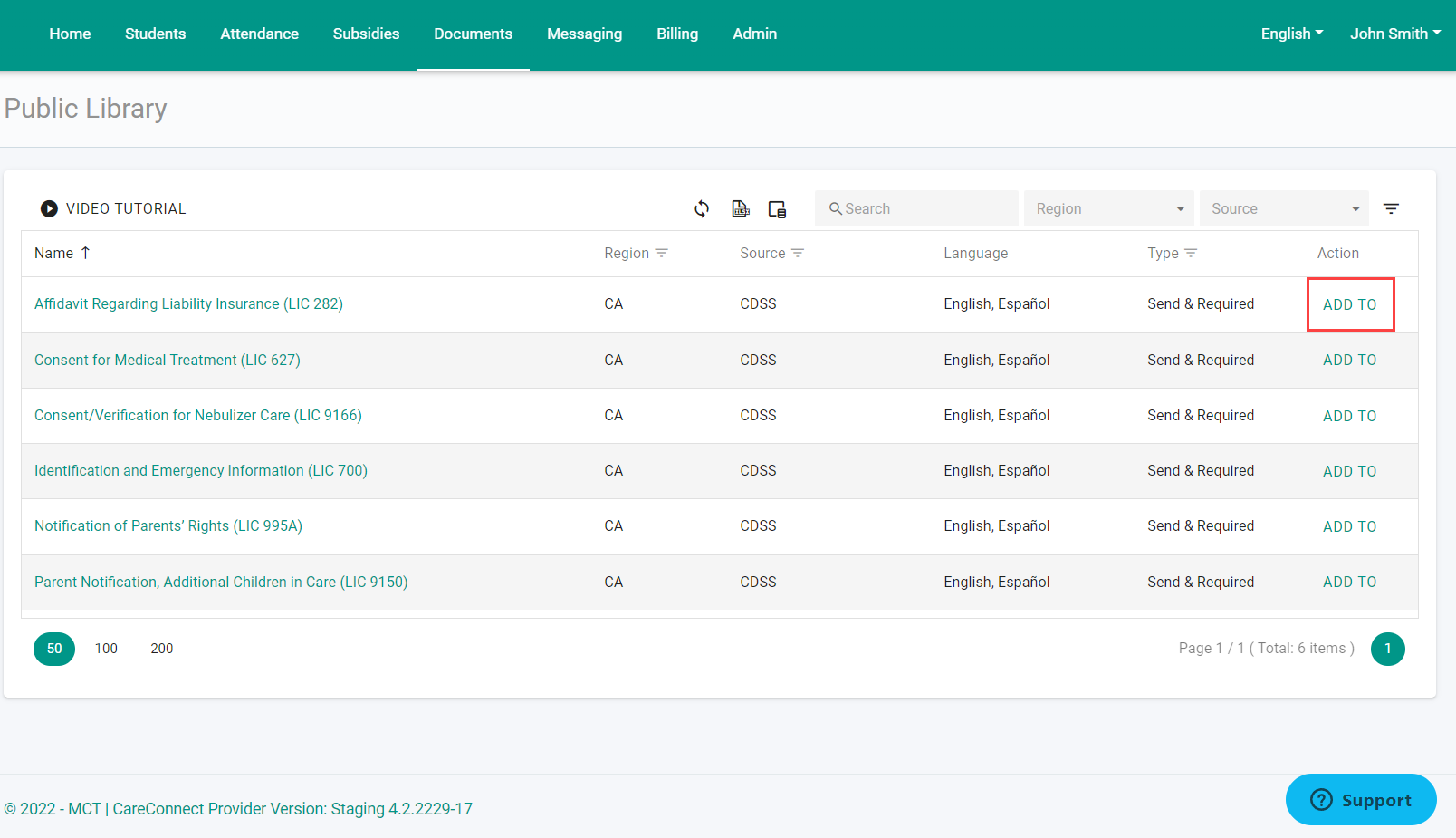 Editing a Form
After selecting the Add To button, the Add to Form Library window will be displayed on your screen.
Here you may edit the form name if needed as well as adding any tags to the form. Tags helps program admin to organize forms into groups such as Enrollment, Billing, Certification...etc.
To add a tag to the form:
1. Select a tag or tags from the drop down list
2, If a tag is not available, you may type in the tag.
3. Click Save when done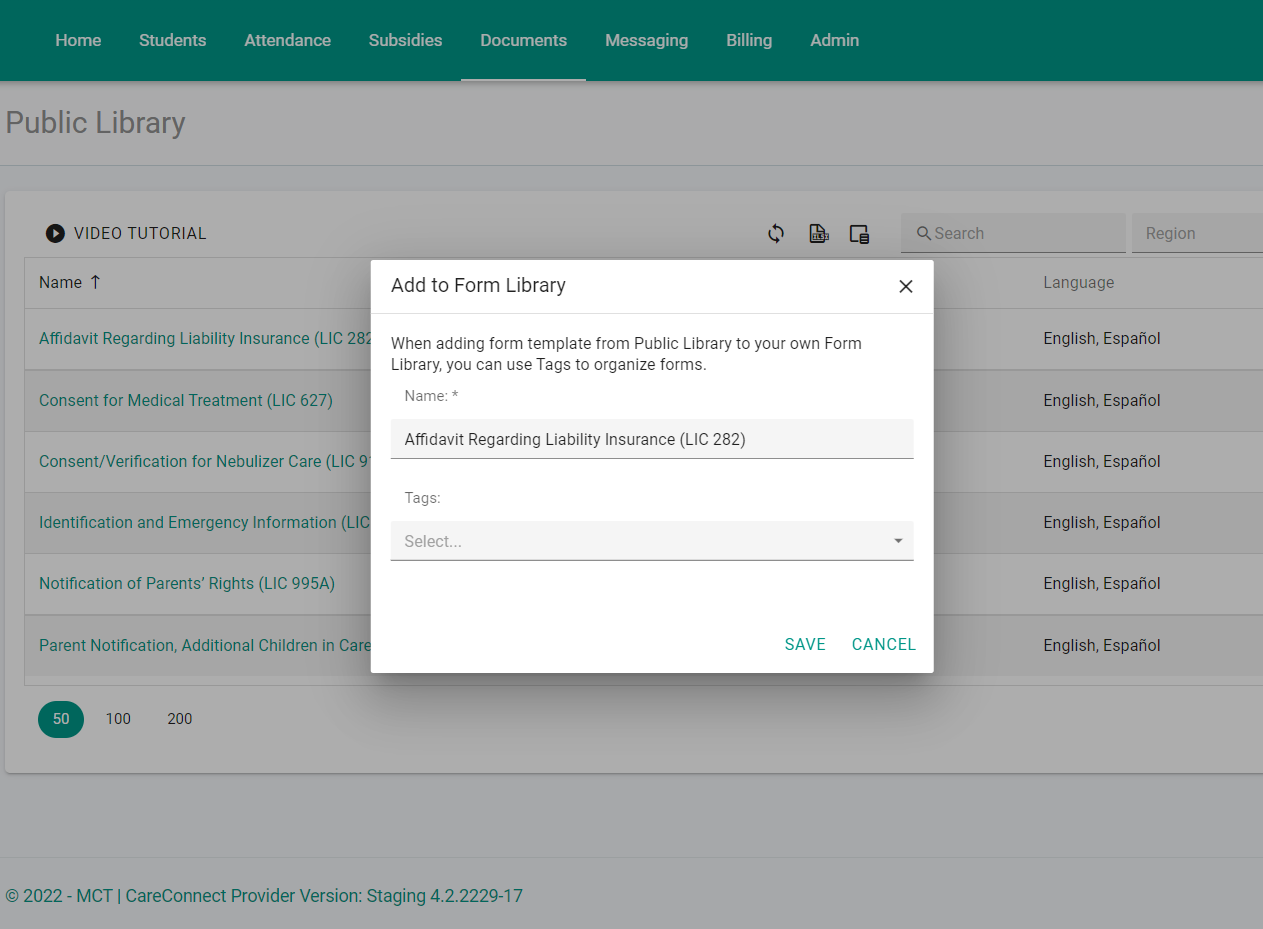 Once the form has been added to your Form library, you may edit the form as needed and begin sending forms and documents to your families.