1. Go to the Queue module and choose the queue you wish to access.
2. Query tab
   a. Define your queue criteria by the fields available. These are configurable in the admin settings. MCT technology can configure your QUERY to include as many filters as needed. Email support@mcttechnology.com with any requests. 
      i. Click EDIT.
      ii. Fill out the fields.
      iii. Click SAVE.

3. Application Enrollment tab
   a. Fill your queue by clicking the PULL button. This fills your queue with the best options based on the queue capacity and query.

   b. View applications by clicking the application ID hyperlink.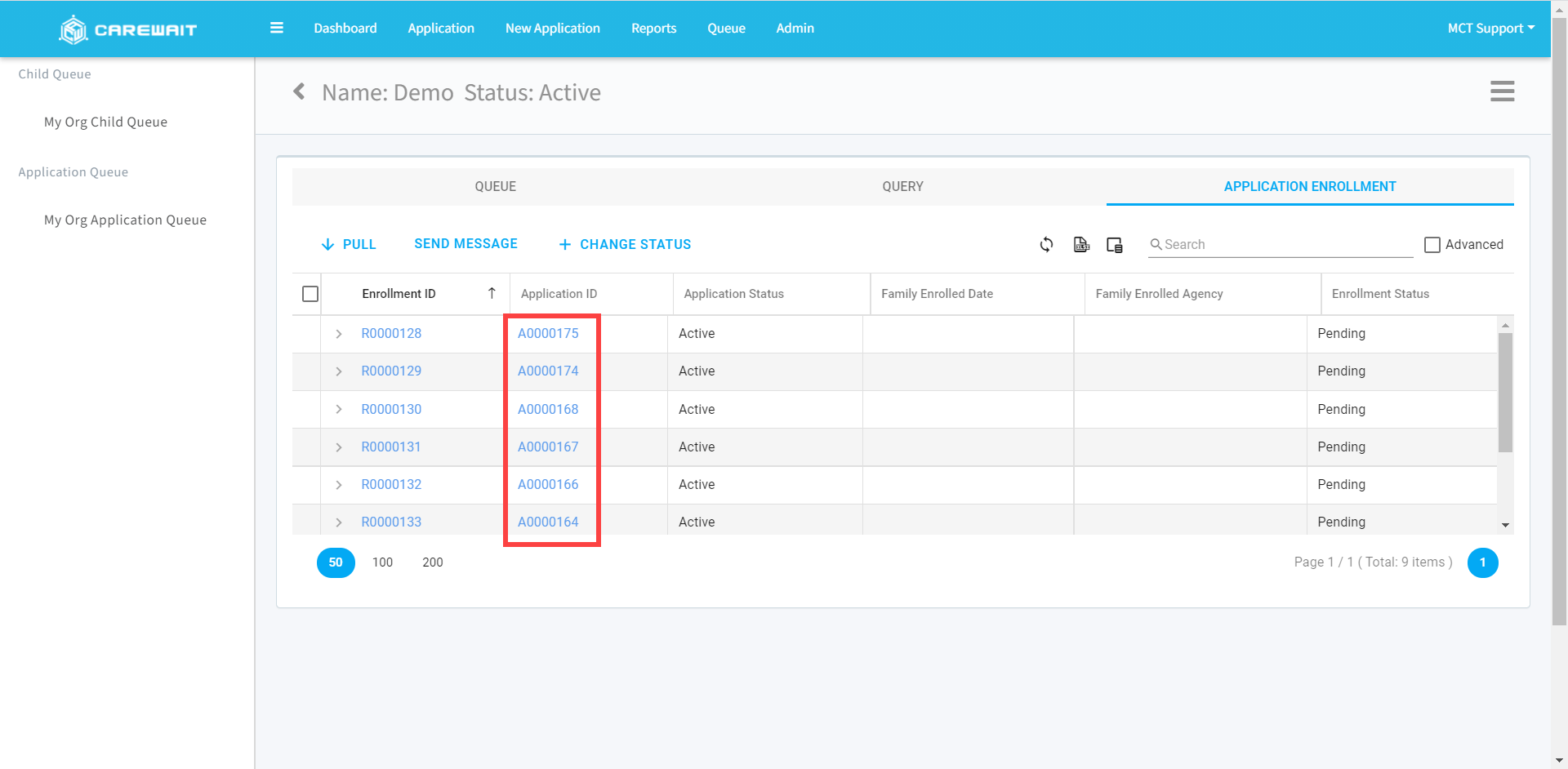 c. Send a batch message via email or SMS.

   d. Batch change the Enrollment Status.
      Pending - Enrollment status is automatically set to Pending when brought into a queue.
      Processing - In the process of enrollment; this locks the application so parents cannot edit on FamilyPortal.
      Enrolled - Child/Family is enrolled
      Rejected - No response from family, parent doesn't want the opportunity, or the organization doesn't want this this child/family.

   e. Click the Enrollment ID hyperlink to add information about enrollment.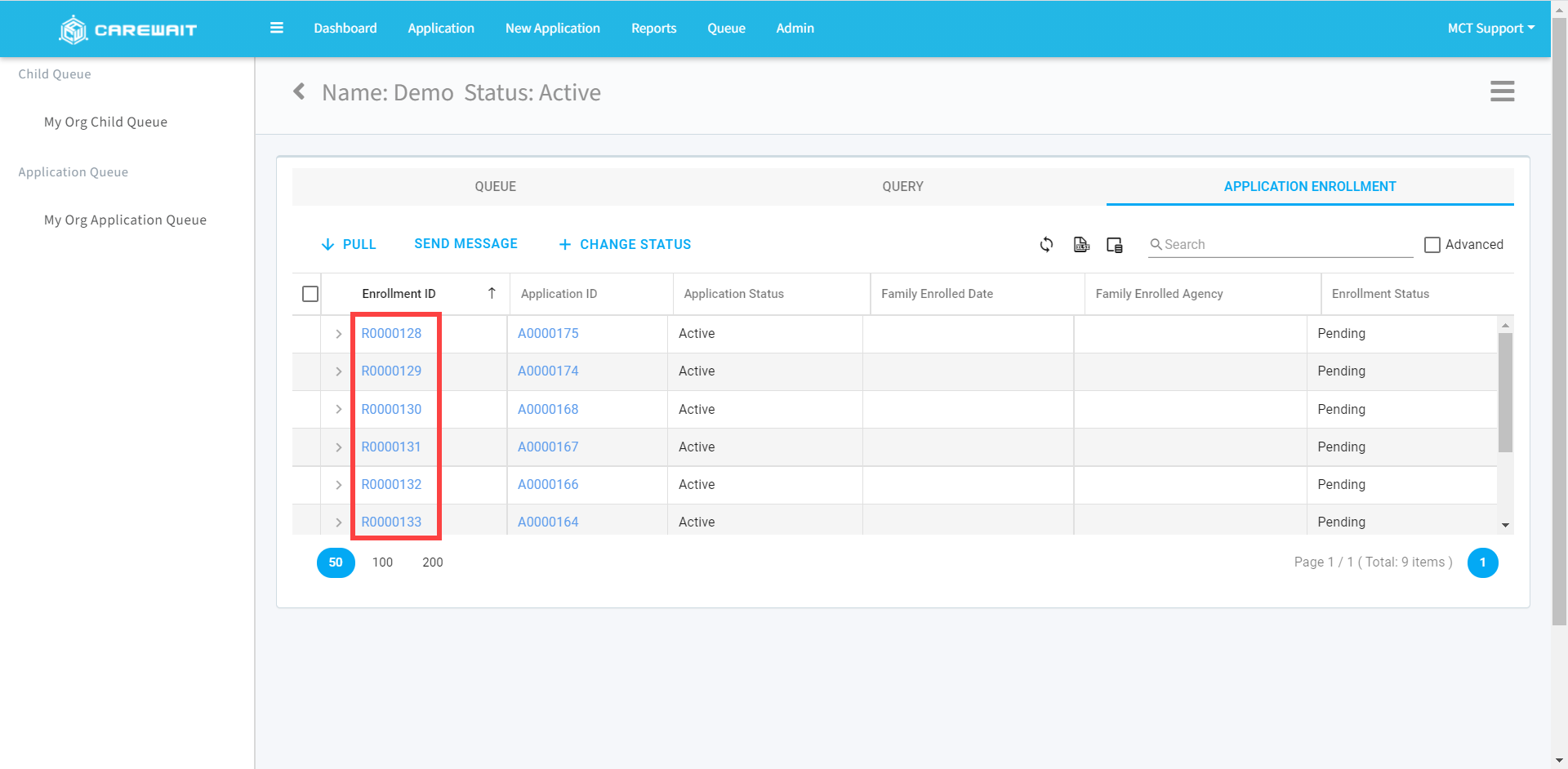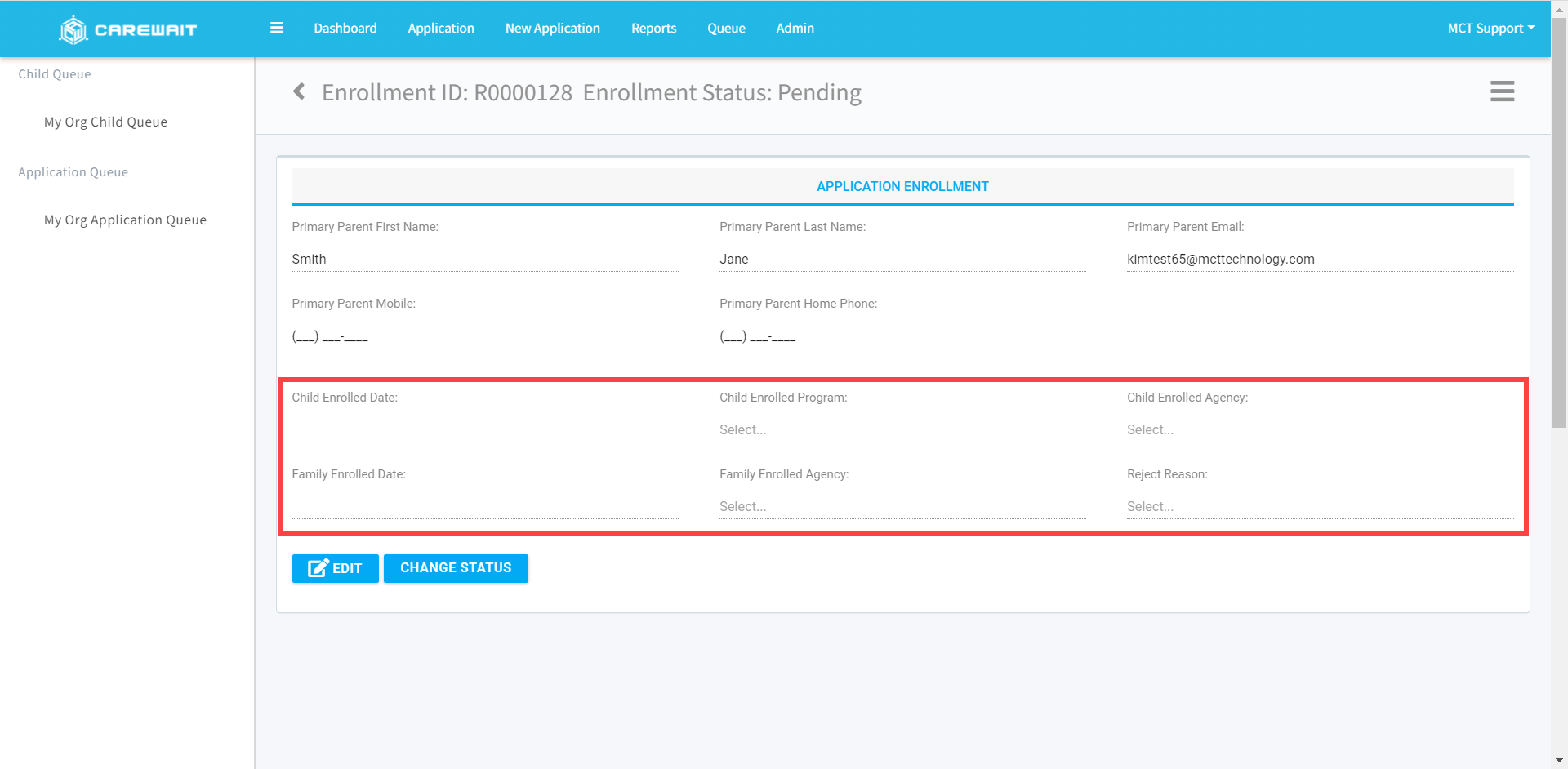 f. Click the PULL button to add more to your queue.
   g. When you have filled all your vacancies:
      i. Make sure all status's are correct
      ii. Change the Queue Status to Completed by going back to the Queue tab.