After creating your public profile for your Agency site, the next step is to set up your vacancies in CareConnect. The vacancies that you create here will be visible in the CareWait system that is linked to your site.  It is used by enrollment staff to send referrals to your site if there are vacancies. Below are the instructions on how to create your site's vacancies.  
To access your site's public profile, navigate to the Marketing tab of your CareConnect Account and make sure that you are in the Public Profile section. 

From here click on the Site name that you are going to add vacancies to. 

After you've opened the site's profile, navigate to the Vacancy tab.

Then click on the + ADD button to create the new vacancy. 

Here you will fill out the details of your vacancy:
Name: We suggest that for the name of your vacancy to name it the category of child(ren)  i.e. Infant, Toddler, School Age followed by a '-' and then the program i.e. CSPP, CCTR, Head Start, APP, etc. **This will be how enrollment staff in the CareWait office will be able to know to send referrals to this site with vacancies**
Using the following Age group names and Funding Sources below, to create your Vacancy name first you would list the Age Group followed by whether your vacancy is for Full Day or Part Day and what the funding source is. An example would be: 
Preschool Full Day - CSPP
Toddler Part Day - Private Pay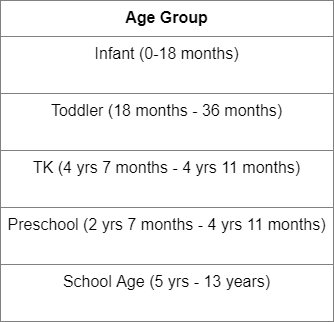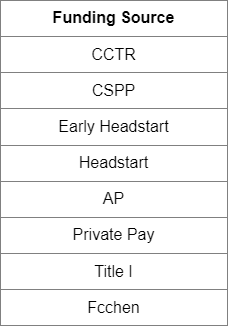 Start Age: The youngest age of the child(ren) you will be admitted for this vacancy. 
End Age: The oldest age of the child(ren) you will be admitted for this vacancy. 
Schedule Weekly: The days of the week that your site has a vacancy. 
Start Time and End Time: The hours of operation that your site has a vacancy for. 
Gender: The gender of the child(ren) your site is offering openings to. 
Vacancy: The number of openings your site has, 
After filling out all of this information click SAVE, this new vacancy that you have created will be displayed on your public profile and viewable like so.  

After you've clicked save you will be directed towards your lists of vacancies. The most recent vacancy you've created will be listed first here. 

The Vacancy that a site has will allow CareWait office users to send referrals to that specific site. 
By default, the Vacancy status will be set to be ON.
ON: CareWait Office will be able to send referrals to the site. 
OFF: If this site is full or this site is not planning on having any openings. 
To change the status click on the Vacancy ID. 

From here you can click on CHANGE STATUS to turn off the Vacancy. 
**Note** If you update your Vacancy, please update your Availability on your Public Profile accordingly.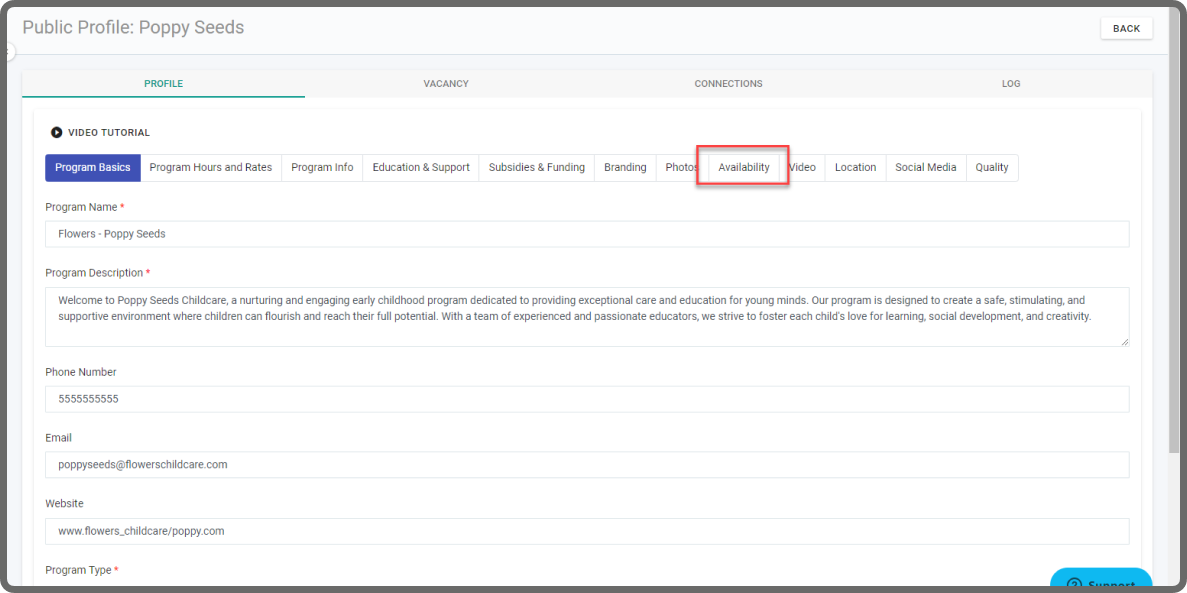 After having created your vacancy, you will need to adjust your availability dependent on your openings.
To do so navigate back to your public profile, by clicking on Public Profile and then click on the Site Name of the site you are working on.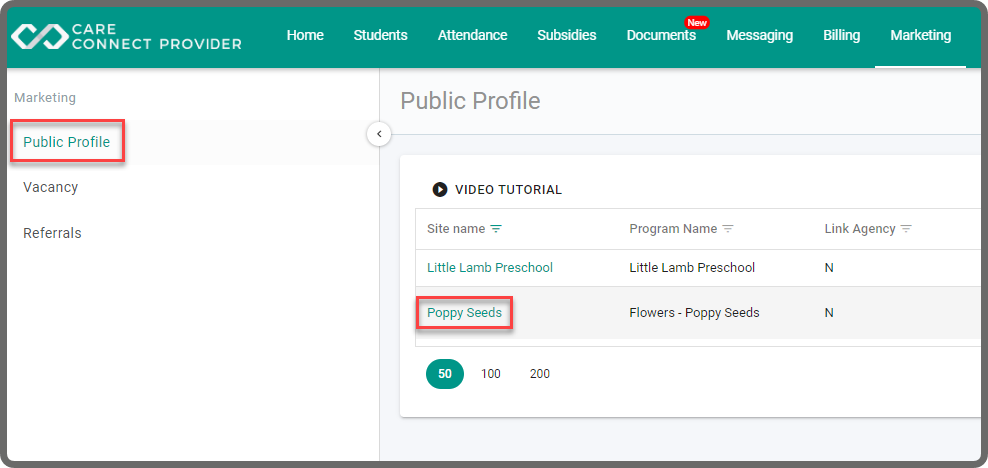 From here click on Availability. Here you will be able to update your availability which is what parents will be able to view. Based on your vacancy you should be updating this availability every week.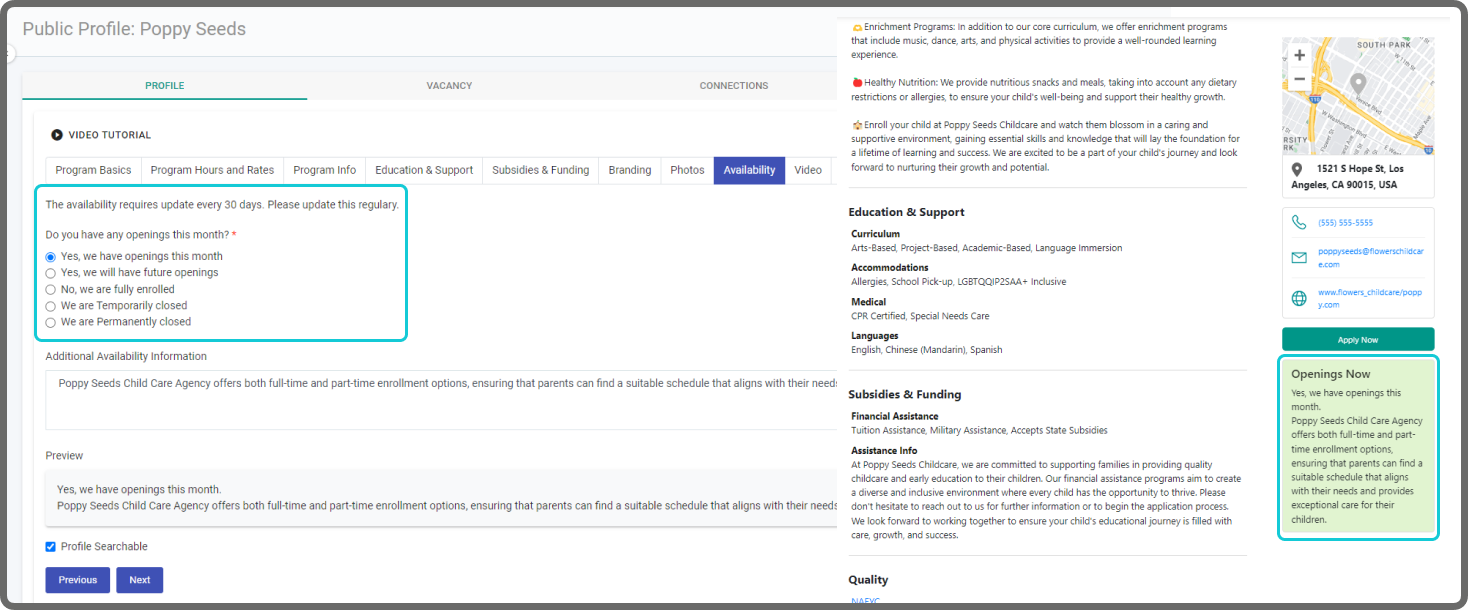 To learn more about how often and how to update your vacancy, please click here: