Access CareConnect Provider mobile app (iOS and Android) or CareConnect Provider Web.
English:
Question:
What is the Other Fee field in the Fee(s) Amount section?
Answer:
When you are adding or modifying your Fee(s) Amount, you may notice the Other Fee field. This Other Fee field is reserved for any additional fees such as registration or material fees.
Inside of your CareConnect Digital Invoicing, you have an option to input an Invoice amount and/or a Family Fee amount.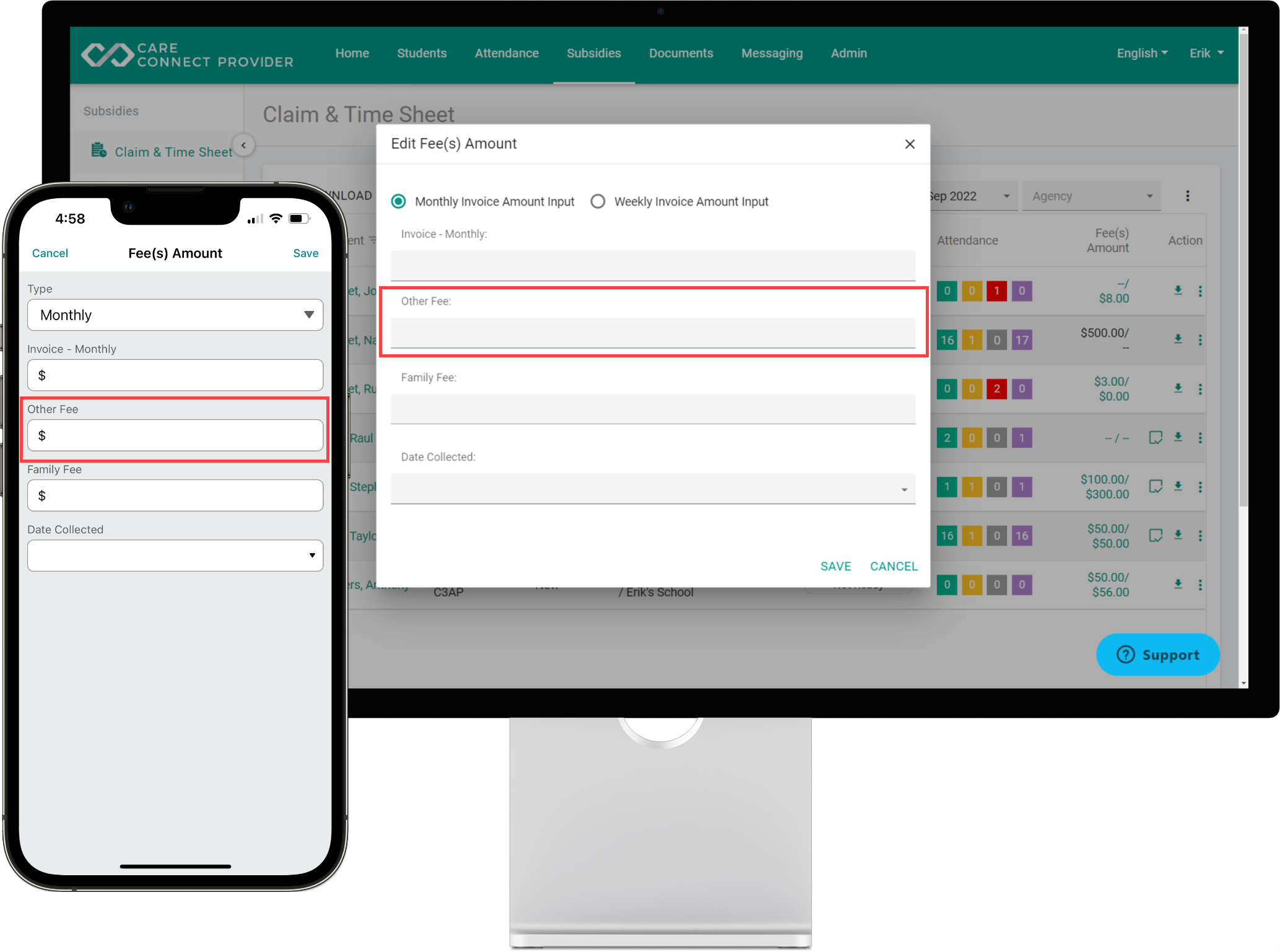 Español

:
Pregunta:
¿Qué es el campo Otras tarifas en la sección "Factura / Tarifa familiar"?
Respuesta:
Cuando añada o modifique el importe de sus tarifas, es posible que observe el campo Otras tarifas. Este campo de Otras Tarifas está reservado para cualquier tarifa adicional, como las tarifas de inscripción o de material.
Dentro de su facturación digital de CareConnect, tiene la opción de introducir un importe de factura y/o un importe de cuota familiar.