Access CareConnect Family mobile app (iOS and Android) or CareConnect Family Web.
English

:
To change or update any of your CareConnect account details, you can head into your profile at any time. This article will guide you through the steps. Please keep in mind that changes to your CareConnect account will only be reflected in CareConnect. Ensure to notify your connected school and childcare Agency to update your information on their end.
1. Open the CareConnect app and sign in to your account
2. Click on the three horizontal lines at the top left corner --> Tap Your Name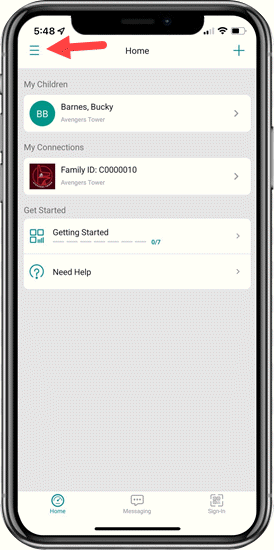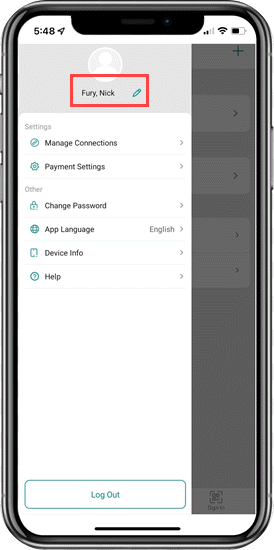 3. Inside your profile details, the following fields are available:
Profile picture
Name
Language
Preferred Contact Method
Email
Cell phone
Phone
Address
4. Tap on the profile picture to Upload your new profile picture.
5. Tap on each of the fields to Edit your profile information --> Click Save after each field to save your changes.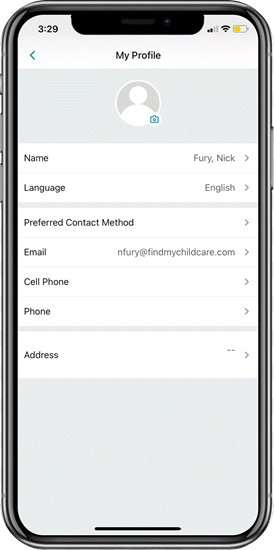 Español

:
Para cambiar o actualizar los datos de su cuenta de CareConnect, puede acceder a su perfil en cualquier momento. Este artículo lo guiará paso a paso. Tenga en cuenta que los cambios en su cuenta de CareConnect sólo se reflejarán en CareConnect. Asegúrese de notificar a su escuela conectada y a la agencia de cuidado de niños para que ellos también actualicen su información por su cuenta.
1. Abra la aplicación CareConnect e inicie sesión en su cuenta
2. Pulse en las tres líneas horizontales de la esquina superior izquierda --> Pulse en su nombre.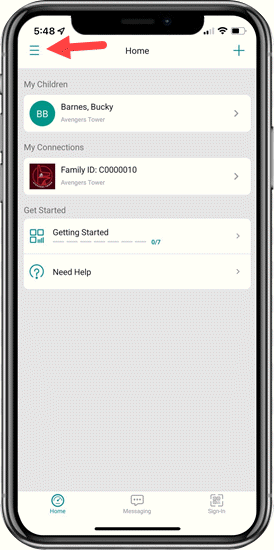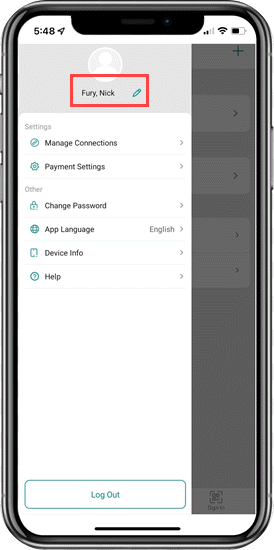 3. Dentro de los detalles de su perfil, están disponibles los siguientes campos:
Foto de perfil
Nombre
Idioma
Método de contacto preferido
Correo electrónico
Teléfono móvil
Teléfono
Dirección
4. Presione en la foto de perfil para Cargar su nueva foto de perfil.
5. Pulse en cada uno de los campos para editar la información de su perfil --> Pulse Guardar dentro de cada campo para guardar los cambios.