Once you've paid any invoices whether online or in-person, you can view and print out each of your payment receipts from the CareConnect app. This article will guide you through the steps:
1. Start by accessing your CareConnect account--> Select your agency under My Connections --> Select Billing at the bottom of the page --> Click on the Payments tab.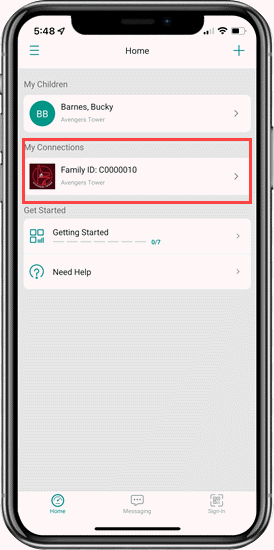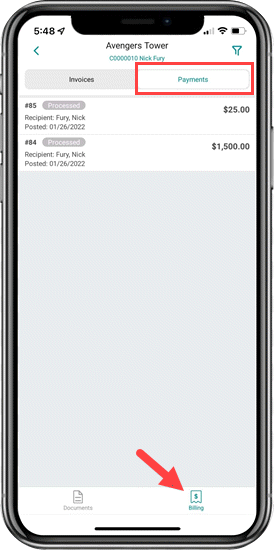 2. By default, all payment receipts will be listed on this page. You may modify the search range and payment status to find a specific payment.
3. Locate the payment you'd like to view.
a. If you'd like to view the payment details --> Click on the
payment number
.
b. From this screen you're able to view all details and print the invoice by clicking the print symbol at the top right corner.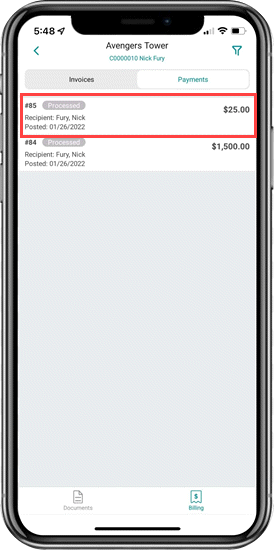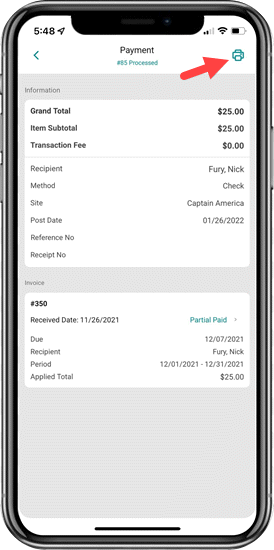 NOTE: If you would like multiple receipts

combined

into one copy, you will need to speak with your childcare Agency or School directly.
Español

:
Una vez que haya pagado una factura, ya sea en línea o en persona, puede ver e imprimir cada uno de sus recibos de pago desde la app de CareConnect. Este artículo te guiará paso a paso:
1. Comienza accediendo a tu cuenta de CareConnect--> Selecciona tu agencia en Mis Conexiones --> Selecciona Facturación (Billing) en la parte inferior de la página --> Haz clic en la pestaña Pagos (Payments).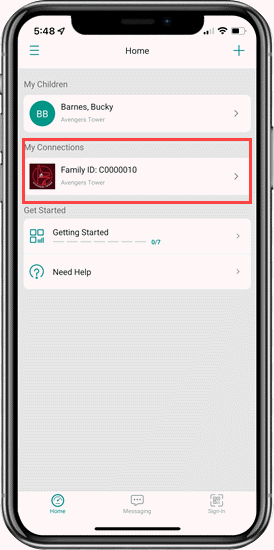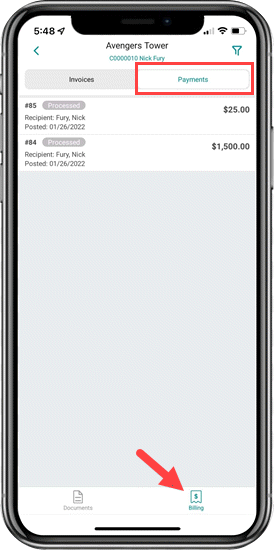 2. De manera preestablecida, todos los recibos de pago aparecerán en esta página. Puede modificar el rango de búsqueda y el estado del pago para encontrar un pago específico.
3. Localice el pago que desea ver.
a. Si desea ver los detalles del pago --> Haga clic en el número de pago.
b. Desde esta pantalla podrá ver todos los detalles e imprimir la factura haciendo clic en el símbolo de impresión de la esquina superior derecha.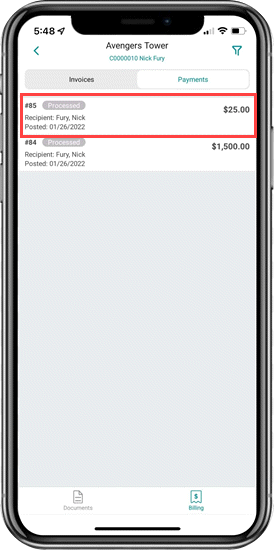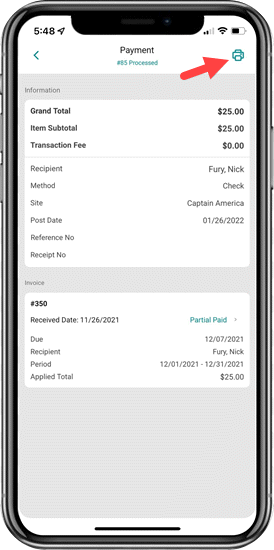 NOTA: Si desea que se combinen varios recibos en una sola copia, tendrá que hablar con su agencia o escuela de cuidado infantil directamente.