Access CareConnect Provider mobile app (iOS and Android) or CareConnect Provider Web.
Question:
How to attach a document to a claim?
Answer:
For CareConnect Provider Mobile
Choose a Claim from the Subsidies Time Sheets list
Click the Attachment tab on top
Click the "Upload Supplemental Attachment" button to upload the document to submit along with your attendance record submission.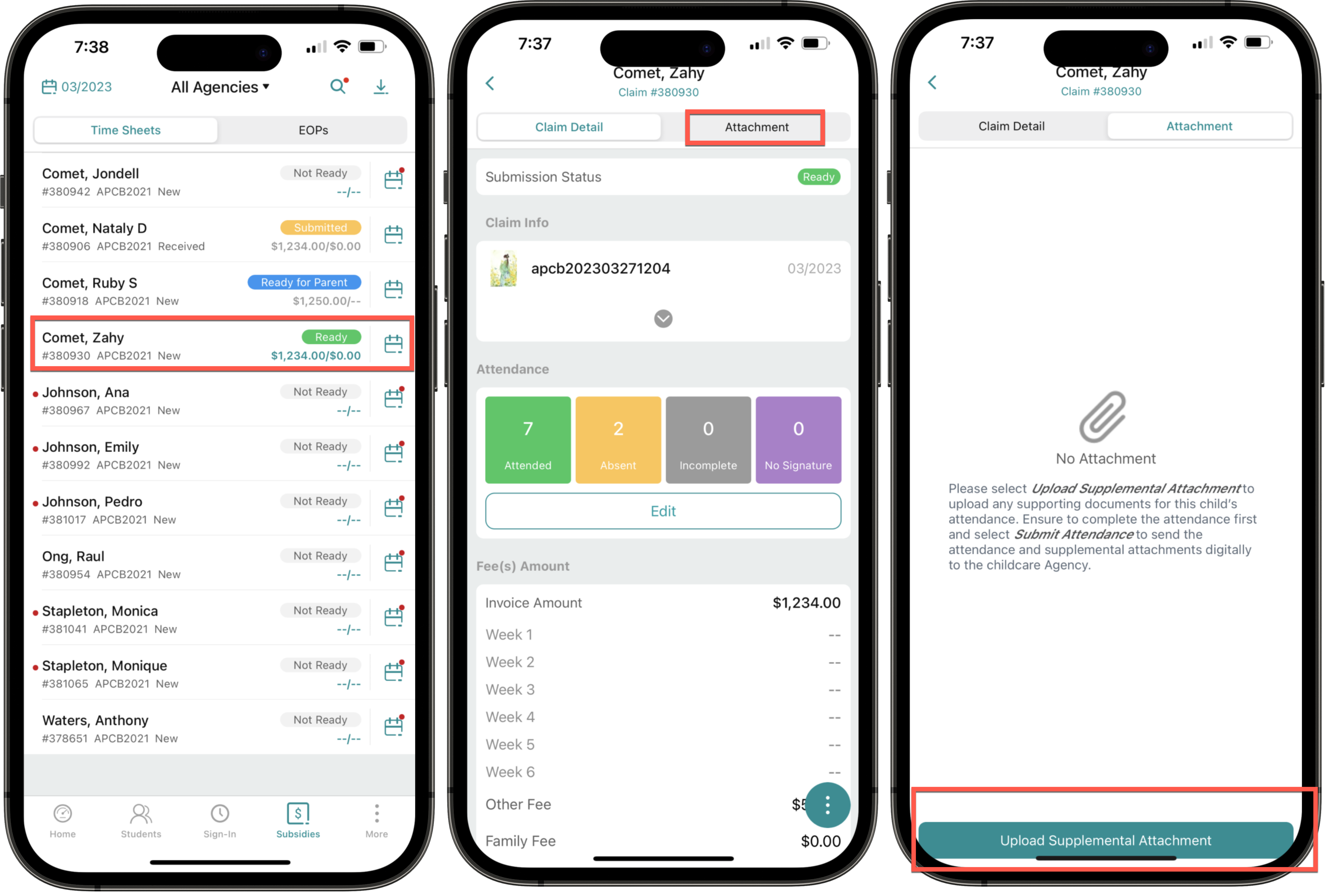 For CareConnect Provider Web
Under the Subsidies module, Select Claim & Time Sheet from the left-hand side, Click Claim ID to open the Time Sheet record


Upload an attachment to a claim