Access CareConnect Provider mobile app (iOS and Android) or CareConnect Provider Web.
English:
Question:
How do you enter Holidays on a CareConnect Timesheet?
Answer:
Entering Holidays on your CareConnect Timesheet should be done just like your Paper Timesheets. This means, because your Agency has your Holiday calendar already, you can leave Holidays completely blank! However, if you don't wish to leave the day blank, you may choose to use the Comment line to describe the Holiday, or simply put "Holiday" on the line.
Web: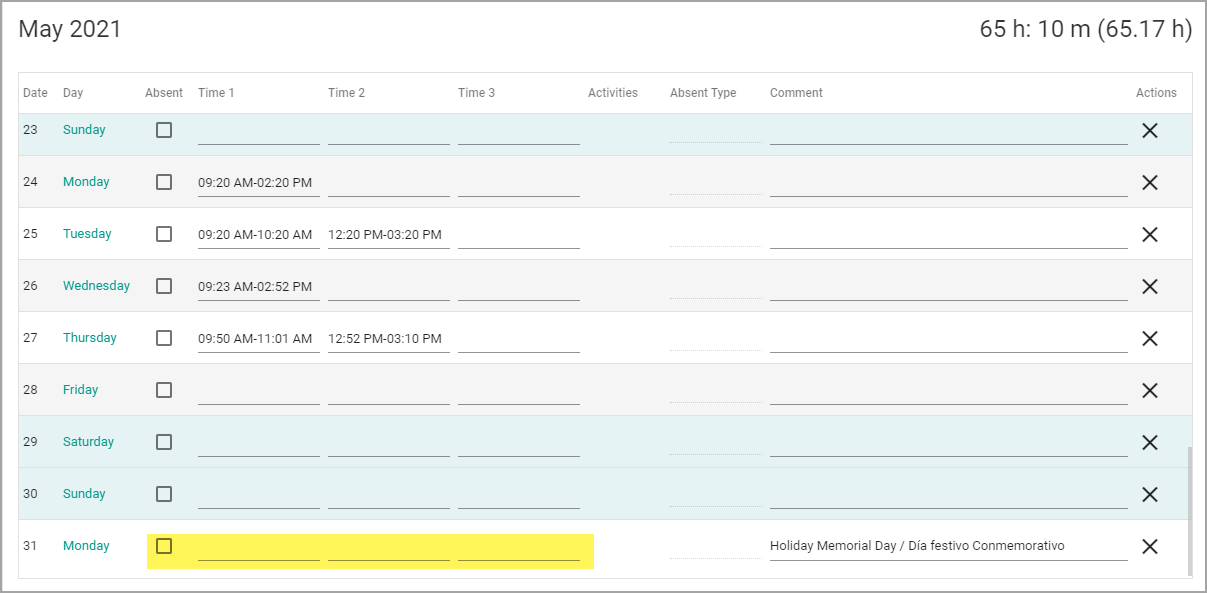 Mobile: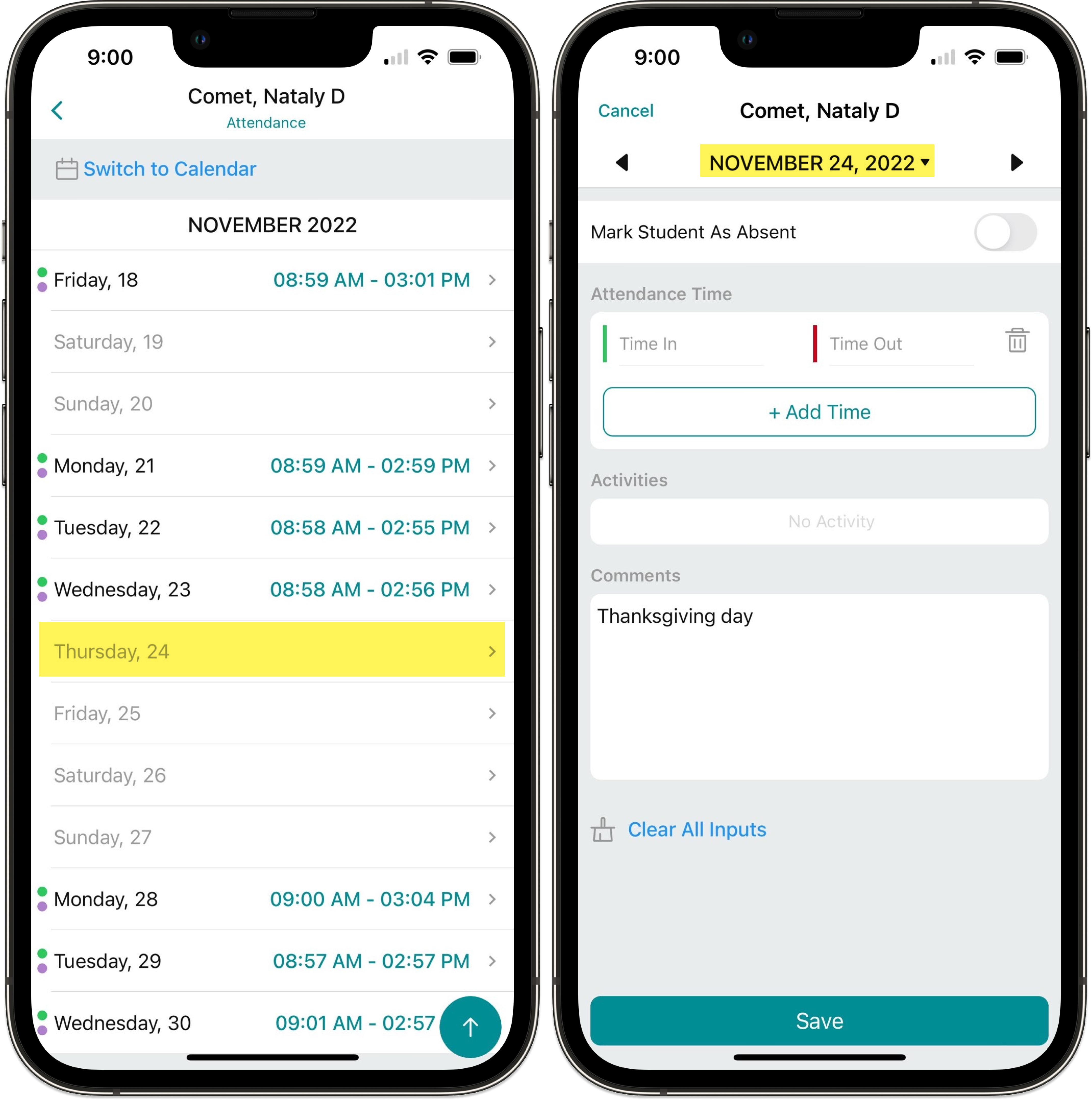 Spanish:
Pregunta:
¿Cómo se ingresan las vacaciones en una hoja de horas de CareConnect?
Respuesta:
El ingreso de días festivos en su hoja de horas de CareConnect debe hacerse de la misma manera que sus hojas de horas impresas. Esto significa que, debido a que su agencia ya tiene su calendario de vacaciones, puede dejar las vacaciones completamente en blanco. Sin embargo, si no desea dejar el día en blanco, puede optar por utilizar la línea Comentario para describir el día festivo o simplemente poner "Día festivo" en la línea.
Web: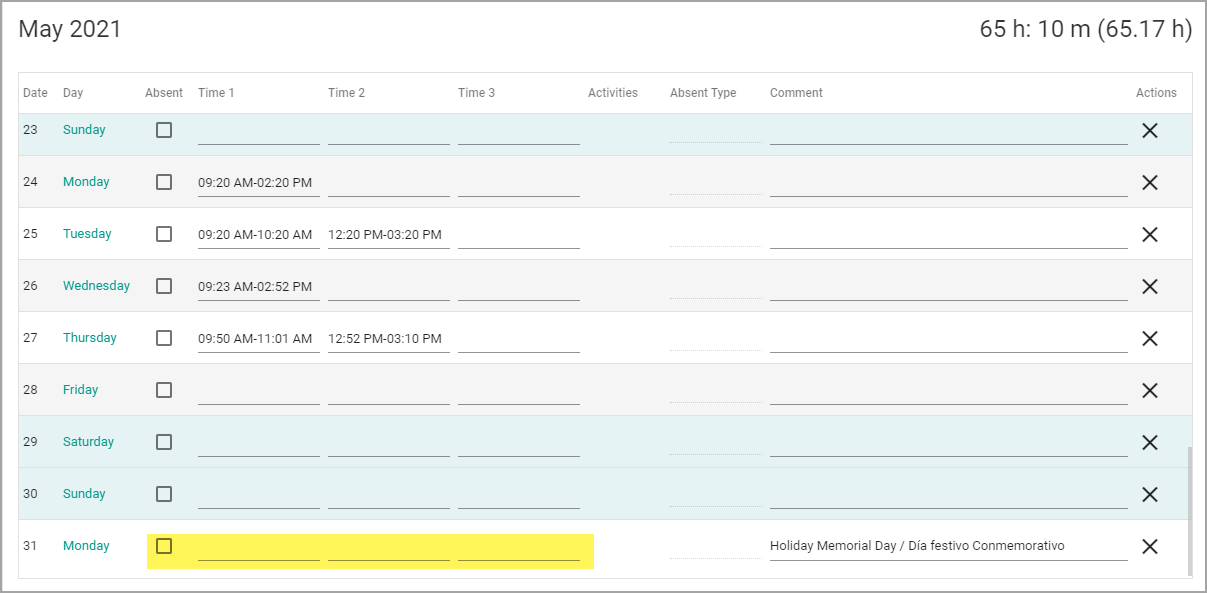 Móvil: