Access CareConnect Provider mobile app (iOS and Android) or CareConnect Provider Web.
English:
Question:
Can I send parents additional reminders to sign the Attendance Record after I complete the initial submission?
Answer:
After you submit the attendance records for the parent's signature, you can send Text or Email reminders to parents through the web or mobile App. Every time you send parents a reminder, the CareConnect system automatically logs the message communication attempts. This can be used later as prove for parent communication to collect signatures.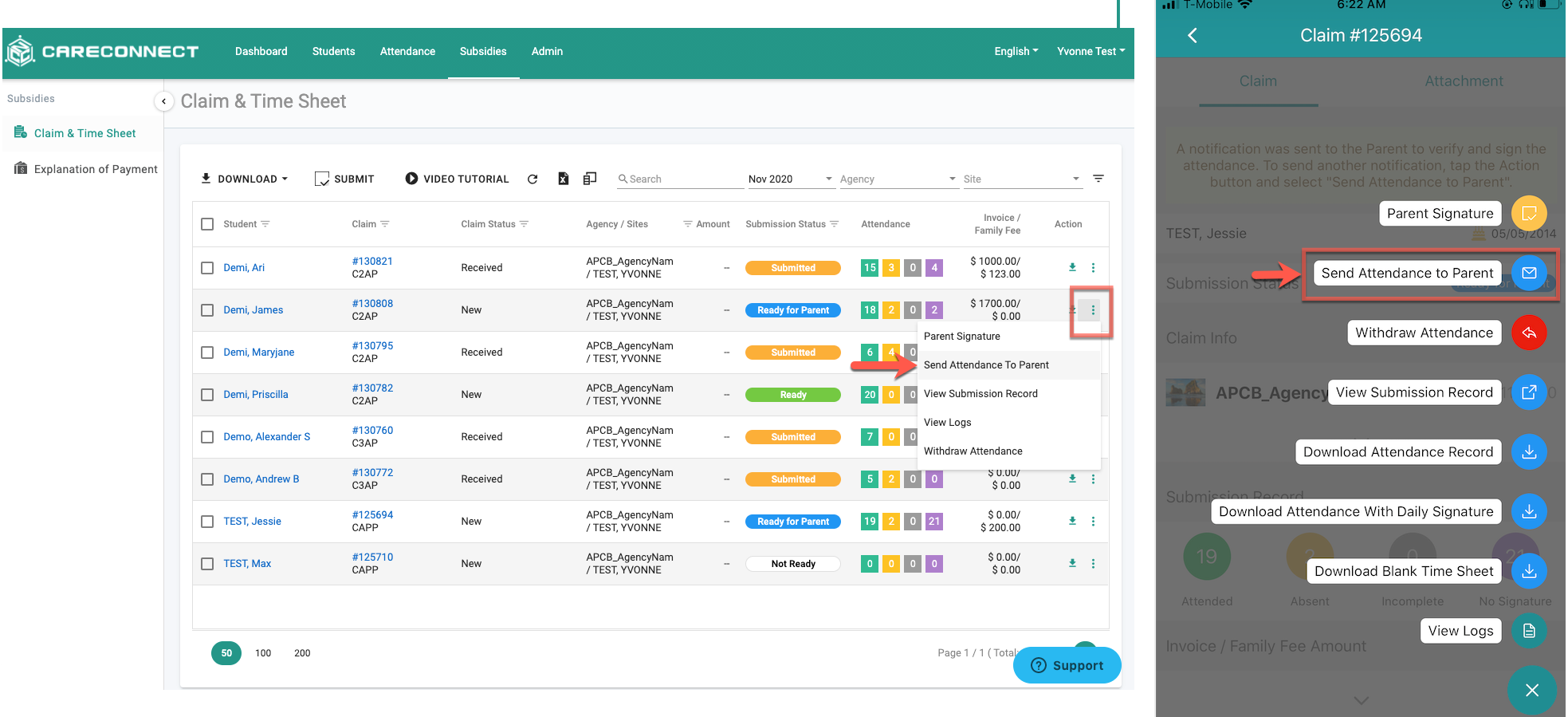 Español:
Pregunta:
¿Puedo enviar a los padres recordatorios adicionales para que firmen el Registro de Asistencia después de completar el envío inicial?
Respuesta:
Después de enviar los registros de asistencia para la firma de los padres, puede enviar recordatorios por texto o correo electrónico a los padres a través de la web o la aplicación móvil. Cada vez que envía un recordatorio a los padres, el sistema CareConnect registra automáticamente los intentos de comunicación del mensaje. Esto puede utilizarse más tarde como prueba de la comunicación con los padres para recoger las firmas.