Access CareConnect Provider mobile app (iOS and Android) or CareConnect Provider Web.
Question:
A child in my care was absent, what should I enter for the Absence Reason?
Answer:
Inside of CareConnect Attendance and Subsidy Digital Invoicing, you have the option to add a comment to describe the reason for each day absent.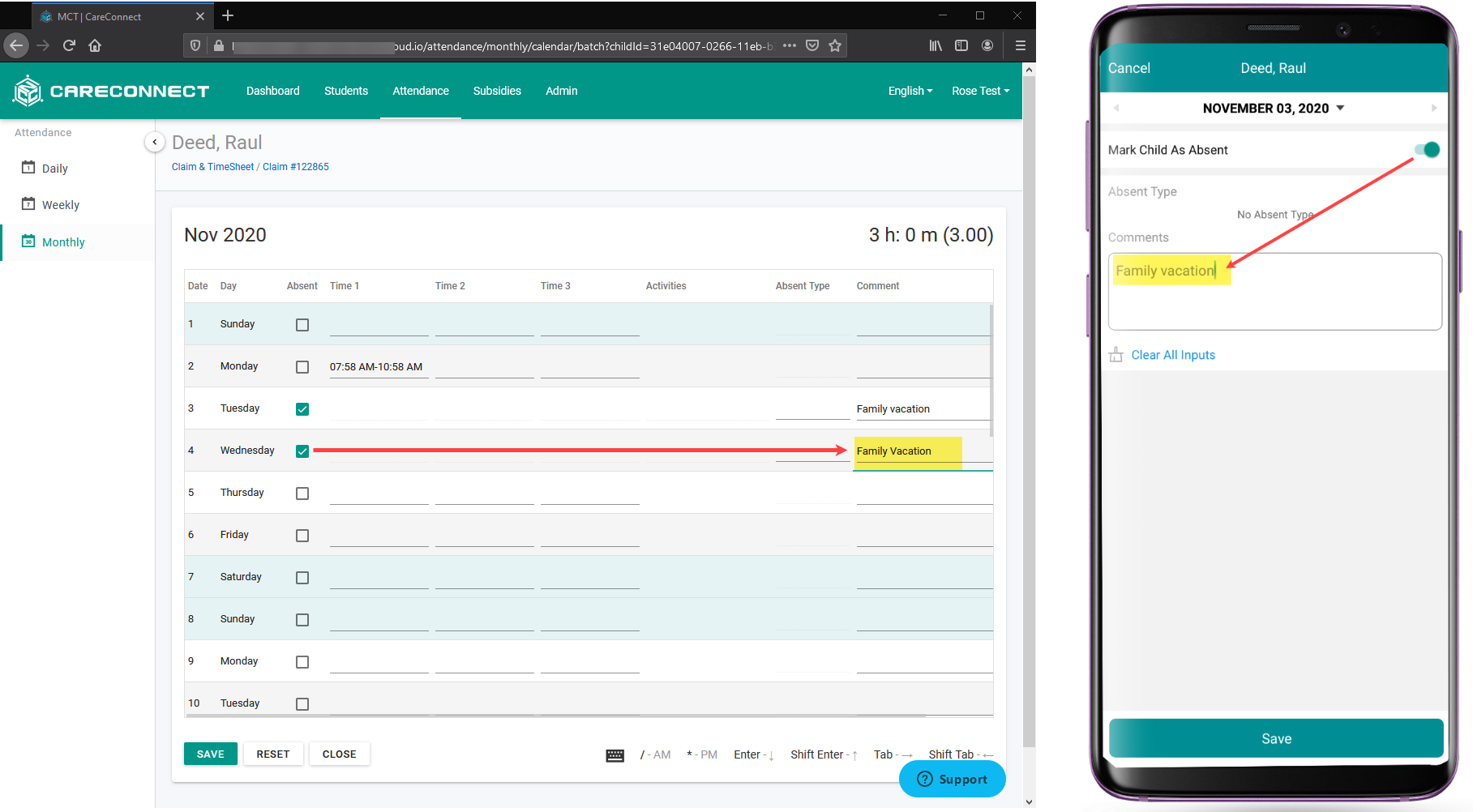 Your entry in the Comment field for the absent date should be the same as the answer given to you by a parent or guardian:
If the child was absent due to a medical appointment, you could enter: "Doctors appointment", or "Dentist Appointment".
Whereas if the child was absent due to sickness, you could enter the type of sickness: "Flu", "Cold", or "Fever", etc.
This field is not required to complete the absence documentation, but the CareConnect team suggests documenting it for detailed information, and for sending information to your Childcare Agency regarding the family following your Childcare Agency's policy.
If you have further questions about how in-depth your comments must be, or acceptable types of comments, please contact your Childcare Agency directly for their rules and stipulations on what is required.