Access CareConnect Provider mobile app (iOS and Android) or CareConnect Provider Web.
English:
Question:
When I press download, nothing happens, how can I fix this?
Answer:
When you first access CareConnect Mobile, the app will prompt you to allow the set of permissions necessary to use the included features. If you don't allow the Storage permissions, you will be unable to download any documents from CareConnect Mobile.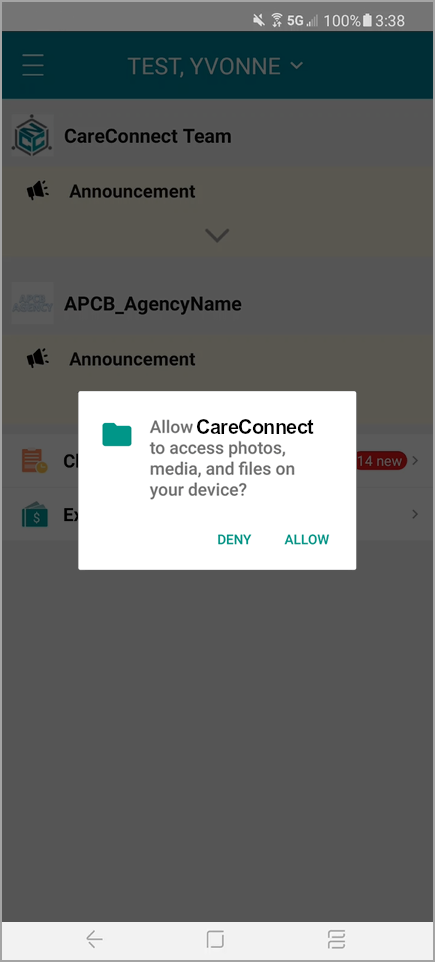 If you press any of the download options in the CareConnect Mobile app and nothing happens, you may have disabled the Storage Permission. please be sure that you have granted Storage Permission for CareConnect Mobile in your phone or tablet Settings.
Instructions:
Tap and hold the CareConnect icon until you see a small menu
Tap on the more information icon
Tap on Permissions
Tap on Storage
Select Allow access to media only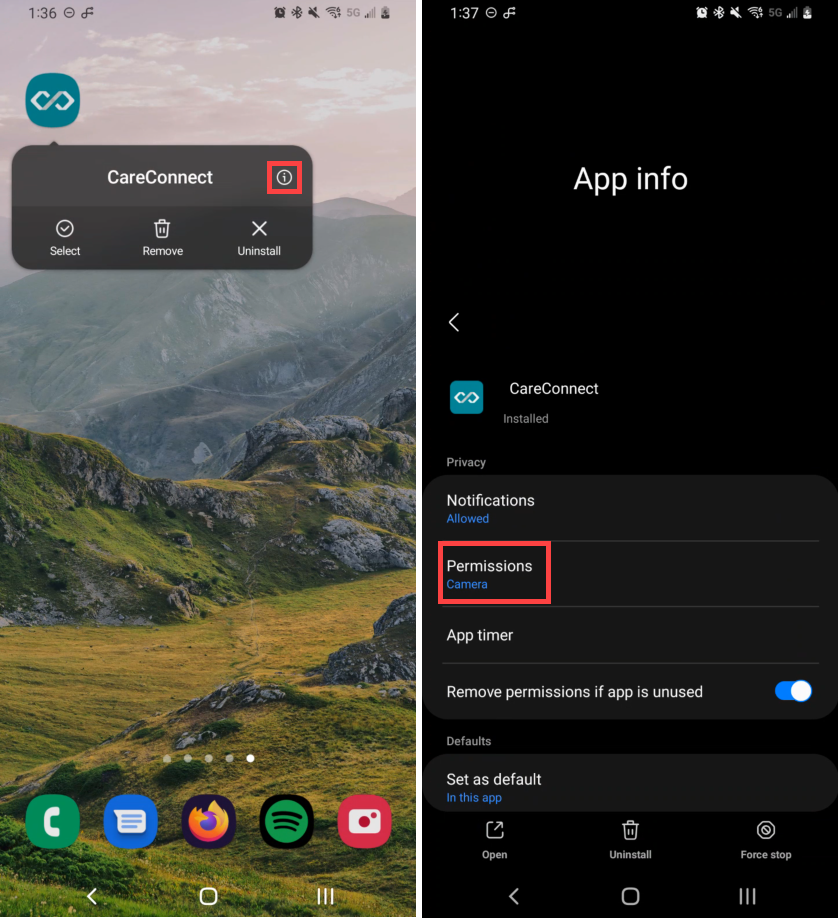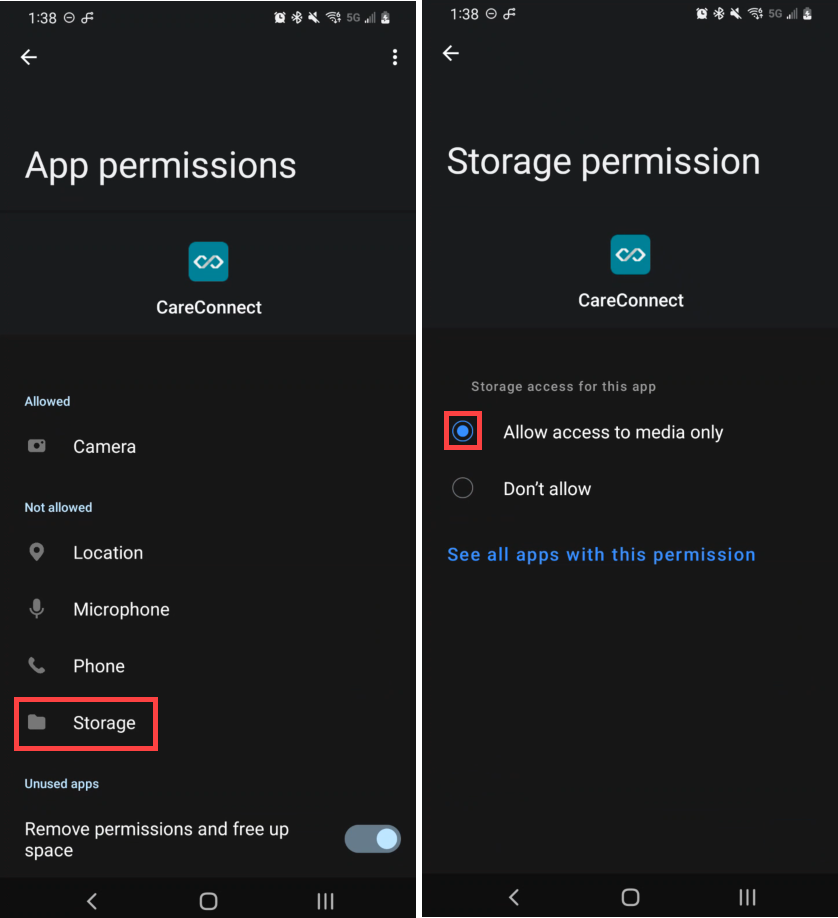 Once you allow the Storage permission, please restart the CareConnect Mobile app to apply the change, and try downloading your documents again.
Español:
Pregunta:
Cuando pulso descargar, no pasa nada, ¿cómo puedo arreglar esto?
Respuesta:
Cuando instale CareConnect Mobile por primera vez, la aplicación le pedirá que permita una serie de permisos necesarios para utilizar las funciones incluidas. Si no permite los permisos de almacenamiento, no podrá descargar documentos de CareConnect Mobile.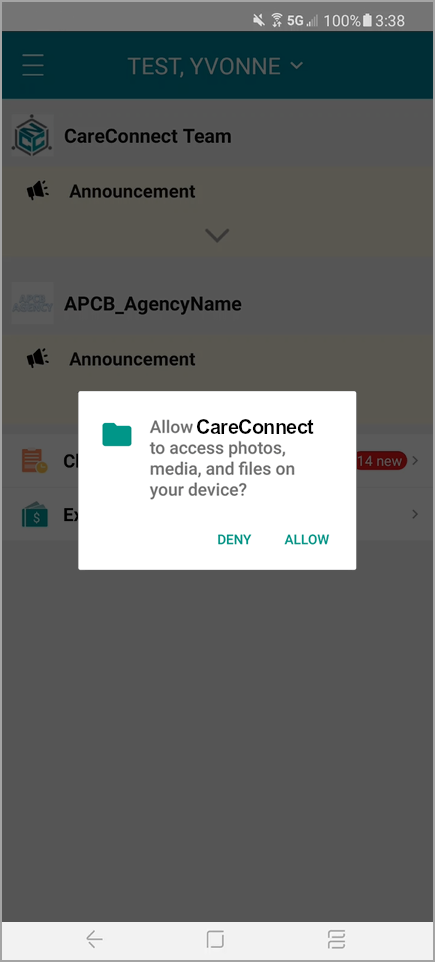 Si intenta descargar algún documento en la aplicación CareConnect Mobile y no ocurre nada, es posible que haya desactivado el permiso de almacenamiento. Asegúrese de que ha permitido el permiso de almacenamiento para CareConnect Mobile en los ajustes de su celular o tableta.
Instrucciones:
Mantenga pulsado el icono de CareConnect hasta que vea un pequeño menú
Pulse sobre el icono de más información
Pulse sobre Permisos
Pulse sobre Almacenamiento
Seleccione Permitir el acceso sólo a los medios de comunicación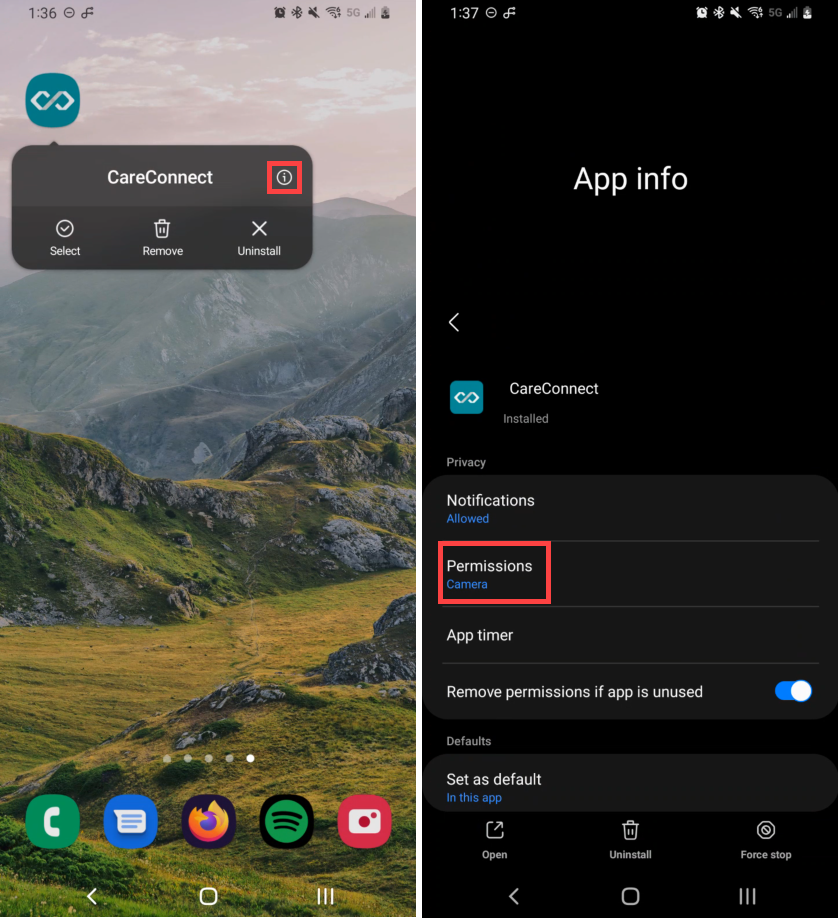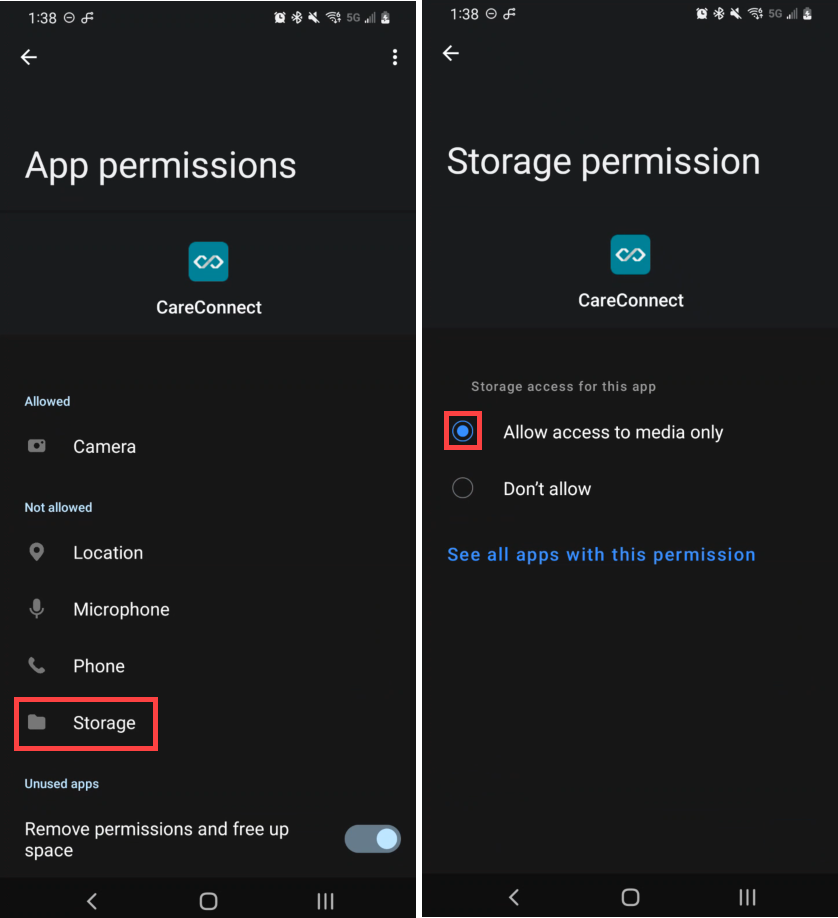 Una vez que permita el permiso de almacenamiento, reinicie la aplicación CareConnect Mobile para aplicar el cambio e intente descargar sus documentos de nuevo.