Access CareConnect Provider mobile app (iOS and Android) or CareConnect Provider Web.
English:
Question:
My app is having trouble, and Support asked for my Device Info. Where can I find it?
Answer:
You can view your device's info in Home -> Side Menu -> Device Info. The details contained are your installed version of CareConnect Mobile, and the device you are accessing it on. If you contact support, CareConnect Team may ask you for your Device Info to better help with any issues.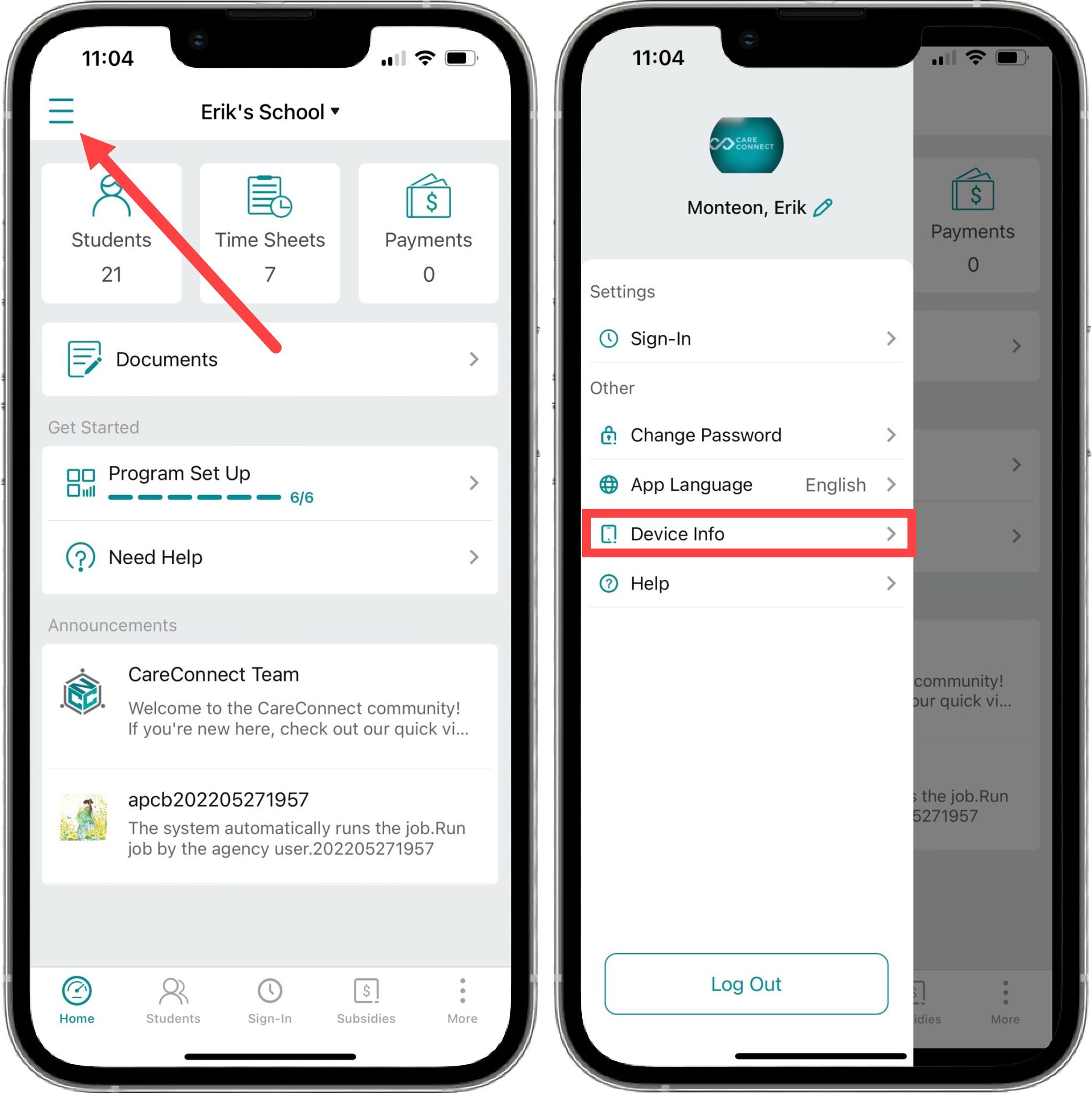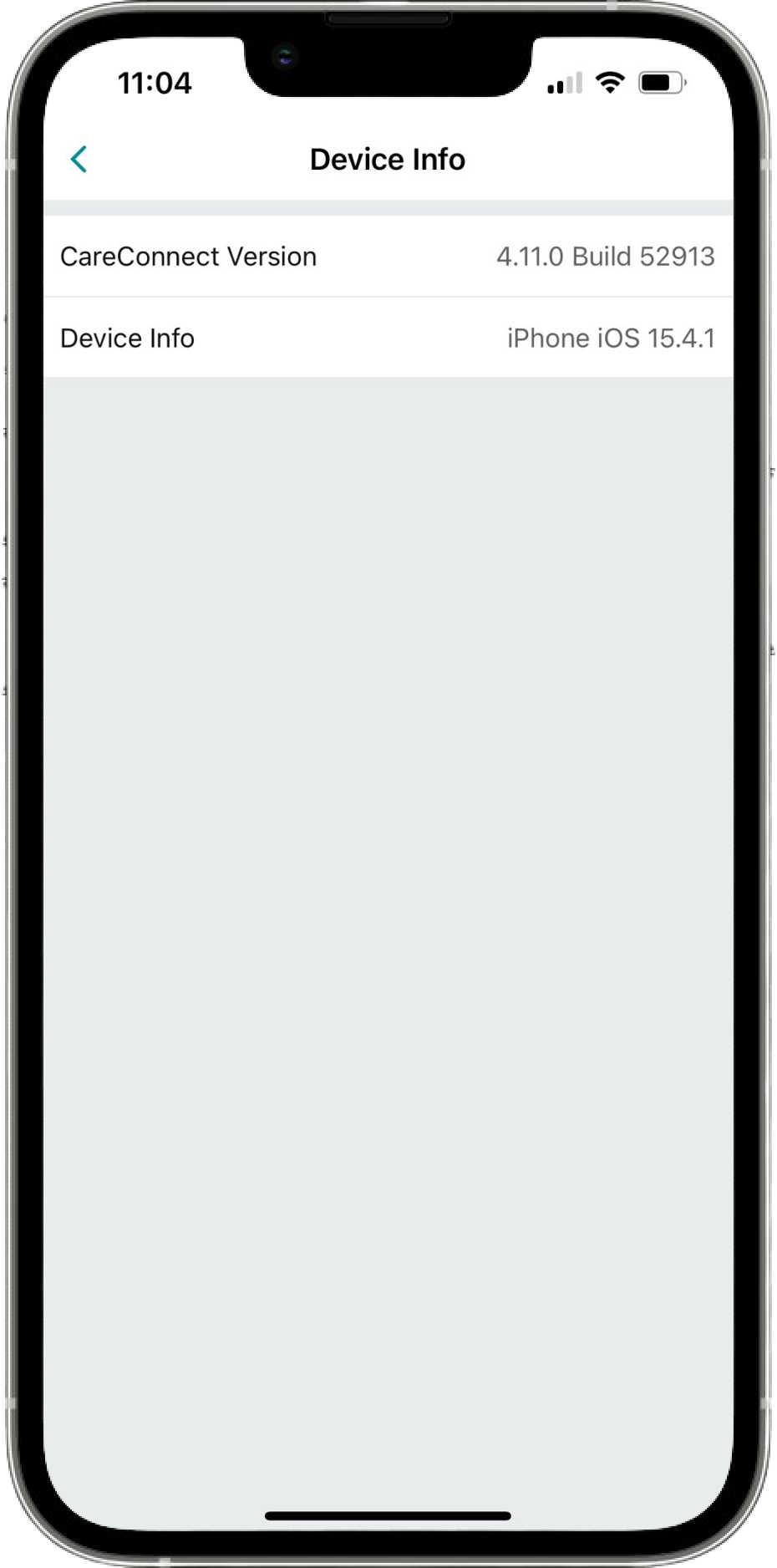 Español:
Pregunta:
Mi aplicación tiene problemas y el servicio de asistencia técnica solicitó la información de mi dispositivo. ¿Dónde puedo encontrarlo?
Respuesta:
Puede ver la información de su dispositivo en Inicio -> Menú lateral -> Información del dispositivo. Los detalles que contiene son la versión instalada de CareConnect Mobile y el dispositivo en el que está accediendo. Si se pone en contacto con el servicio de asistencia, el equipo de CareConnect puede pedirle la información de su dispositivo para ayudarle mejor con cualquier problema.