Access CareConnect Family mobile app (iOS and Android) or CareConnect Family Web.
English

:
CareConnect Family allows you to view and update your childcare application. This article will guide you through the steps of how to view and edit your application on the Web. If you want to view this process using a mobile, click here for more details. 
Step 1: Log in to CareConnect Family → Under the Home tab is where you can check if you have any active childcare waitlist Application.

Step 2: Once clicked on the Application(s) section, you will be redirected to the Application(s) page to view a list of all applications you have with that connected childcare Agency or School. 
TIP: An "Active" Application status means you are actively waiting on the list from your connected childcare Agency or School. An "Update" Application status means your application is outdated and you need to review and update your information to ensure all is up-to-date. Refer here for more information on the different application statuses.

Step 3: Locate the application you'd like to view → Click on the Application ID number hyperlink to open its details
Step 4: You will be directed to a new page to view your application information. On this page you will have access to:
Edit your application information by selecting the Edit button in each section at the bottom left. 
Close your application by selecting the Action → Close Application at the top right.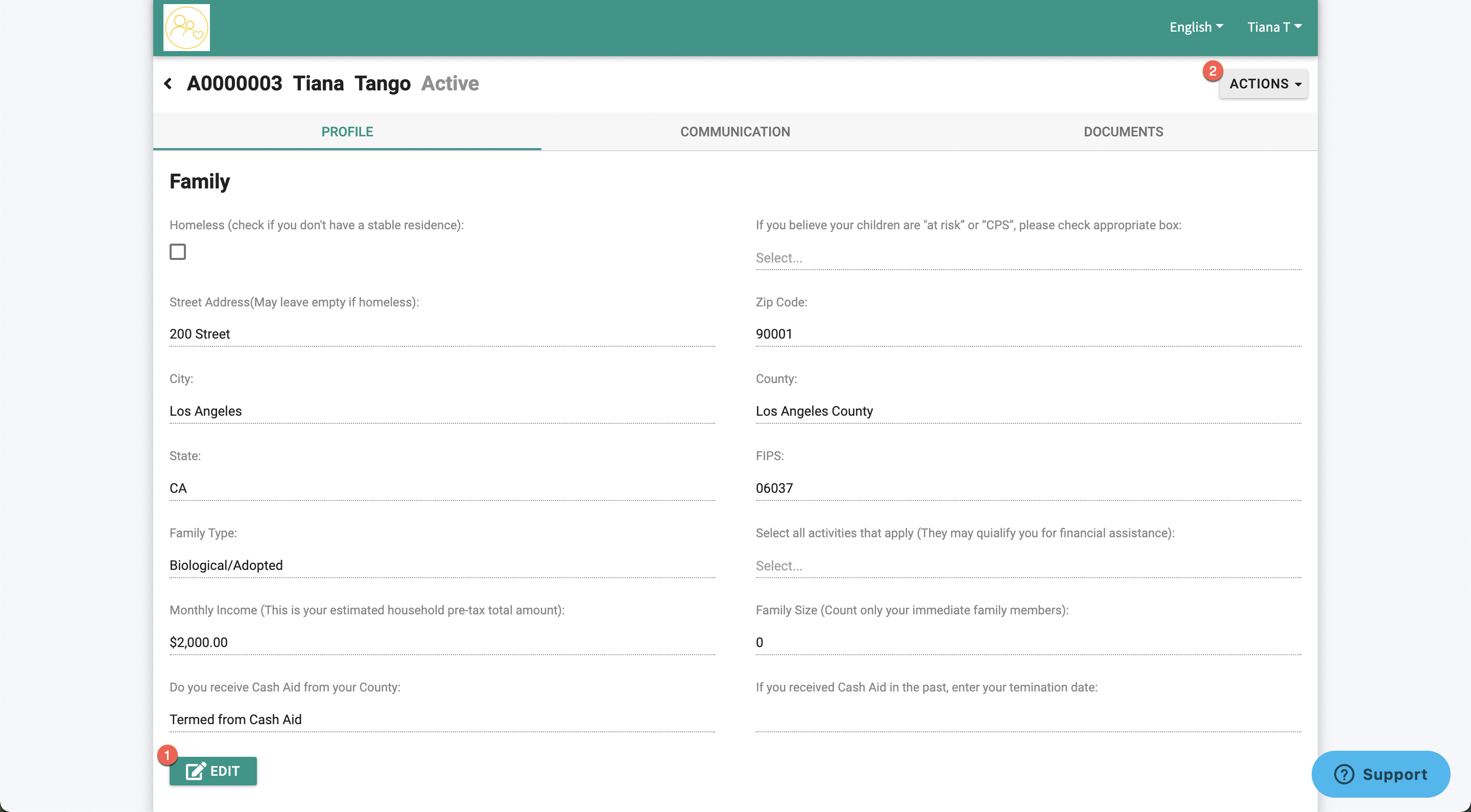 If your application is currently in the "Update" Status, please make the necessary changes. If no Changes to your application, please click on the "Actions Button" and select "No changes at this time"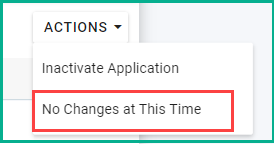 Español

:
Una vez que haya solicitado con éxito la asistencia para el cuidado de niños en una agencia o escuela de cuidado infantil, recibirá una notificación para confirmar su solicitud junto con una invitación para crear su cuenta FamilyPortal para ver y administrar su solicitud. Este artículo lo guiará a través de los pasos para ver y editar su aplicación.
1. Empiece por iniciar sesión en su CareConnect Family → Debajo de Inicio es donde puede verificar si tiene alguna Solicitud de lista de espera de cuidado infantil activa.

2. Una vez que haya hecho clic en la sección Solicitudes, será redirigido a la página Solicitudes para ver una lista de todas las solicitudes que tiene con esa agencia o escuela de cuidado infantil conectada. De forma predeterminada, solo se muestran las aplicaciones en estado Activo y Actualización.
CONSEJO: Una aplicación con el estado "Activo" significa que usted está esperando activamente en la lista de su Agencia o Escuela de cuidado de niños conectada. Una aplicación con el estado de "Actualización" significa que su aplicación está desactualizada y que necesita revisar y actualizar su información para asegurarse de que todo está al día. Consulte aquí para obtener más información sobre los diferentes estados de la aplicación.

3. Ubique la aplicación que le gustaría ver --> Haga clic en el hipervínculo del número de ID de la aplicación para abrir su detalle
4. Se le dirigirá a una nueva página para ver la información de su solicitud.
5. En esta página tendrá acceso a:
Editar la información de su aplicación seleccionando el botón Editar en la parte superior derecha.
Cerrar su aplicación seleccionando Cerrar mi aplicación  haga clic en el botón "Acciones" en la parte superior derecha.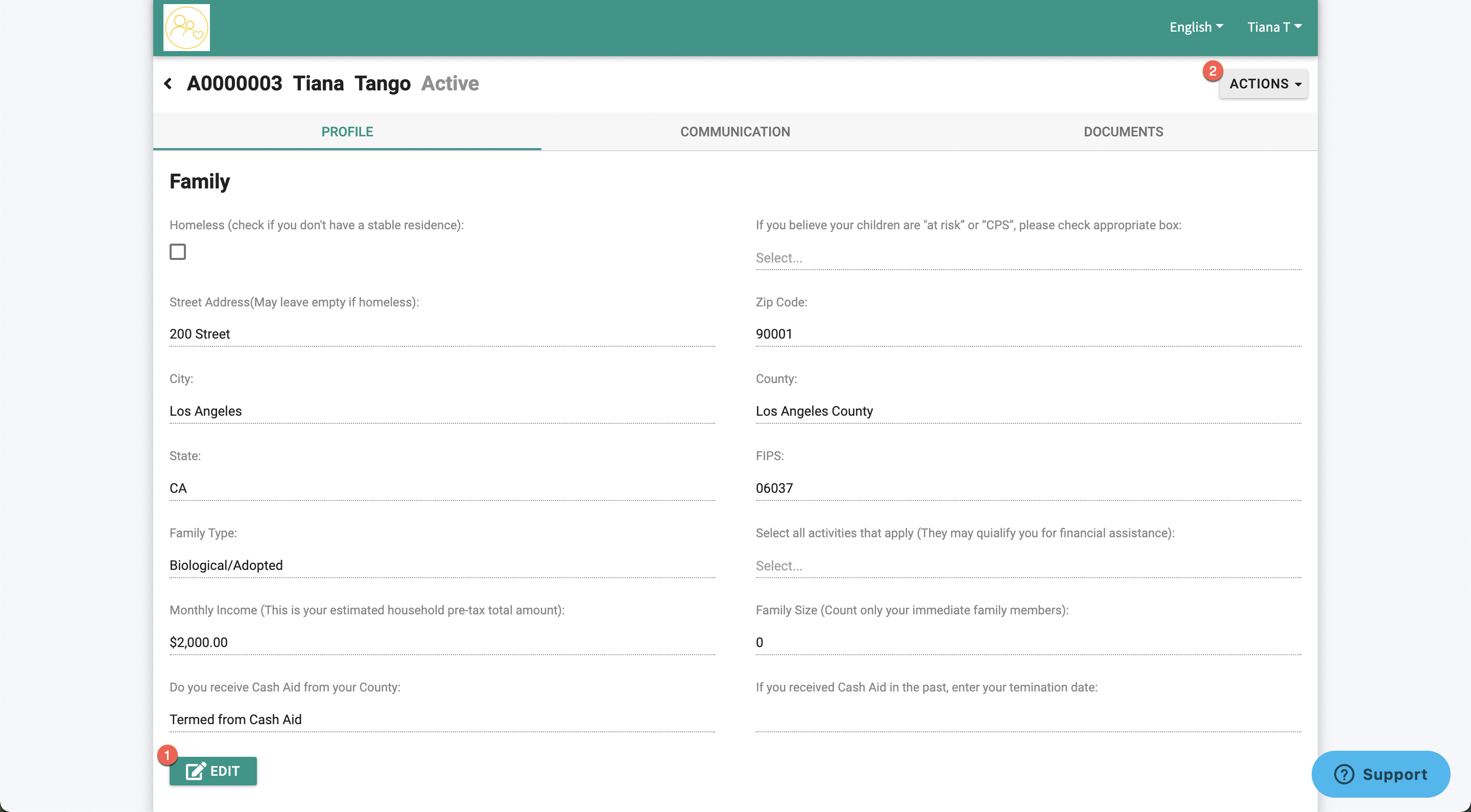 Si su solicitud se encuentra actualmente en el estado "Actualizar", realice los cambios necesarios. Si no hay cambios en su solicitud, haga clic en el botón "Acciones" y seleccione " No hay cambios en este momento".