Access CareConnect Provider mobile app (iOS and Android) or CareConnect Provider Web.
English:
Question:
I want to see the previous month's submissions, how can I view them?
Answer:
In both CareConnect web and mobile, you may navigate to previous attendance from using the Month/Year tool. Once selected to the service month needed → Tap on the child's name to view the attendance info.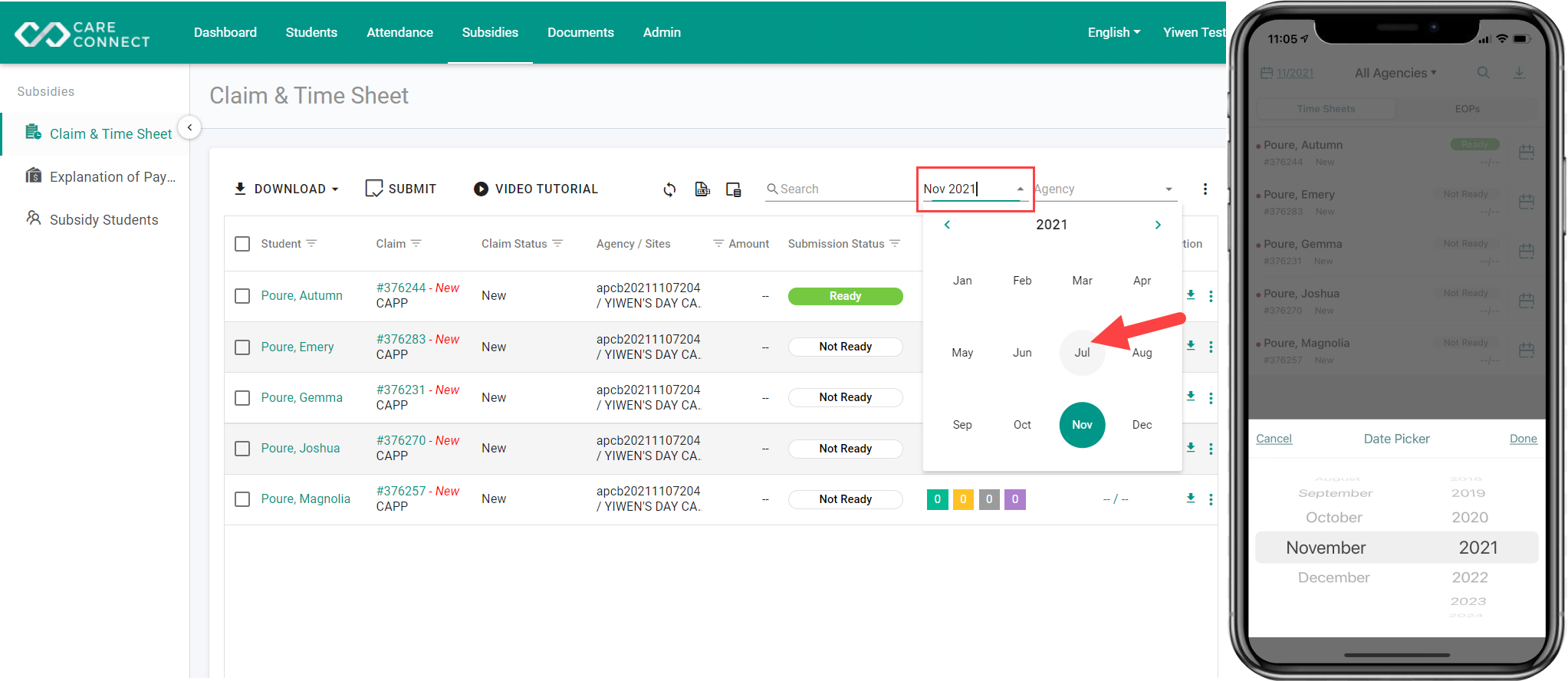 Español:
Pregunta:
Quiero ver los envíos del mes anterior, ¿cómo puedo verlos?
Respuesta:
Tanto en la web como en el móvil de CareConnect, puede navegar a la asistencia anterior desde la herramienta Mes/Año. Una vez que seleccione el mes de servicio → pulse sobre el nombre del niño para ver la información de asistencia.