Access CareConnect Family mobile app (iOS and Android) or CareConnect Family Web.
English

:
Once you've paid any invoices whether online or in-person, you can view and print out each of your payment receipts in the Payments tab. This article will guide you through the steps:
1. Start by accessing your CareConnect Family → Under the Billing section → Open to the Payment(s) tab.
2. By default, all payment receipts will be listed on this page. You may modify the search range and payment status to find a specific payment.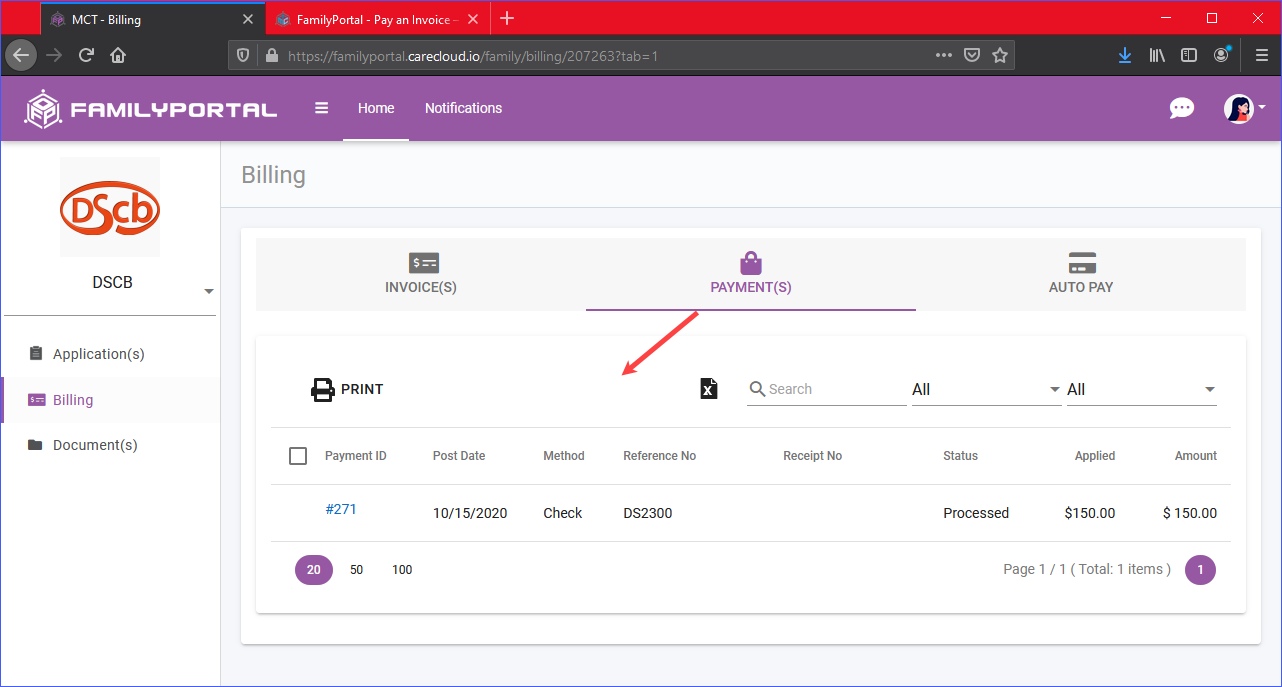 3. Locate the payment you'd like to view.
a. If you'd like to view the payment details → Click on the payment number.
b. If you'd like to quickly print the payment receipt → Checkmark to select the payment(s) → Click Print.
NOTE: If you would like multiple receipts combined into one copy, you will need to speak with your connected childcare Agency or School directly.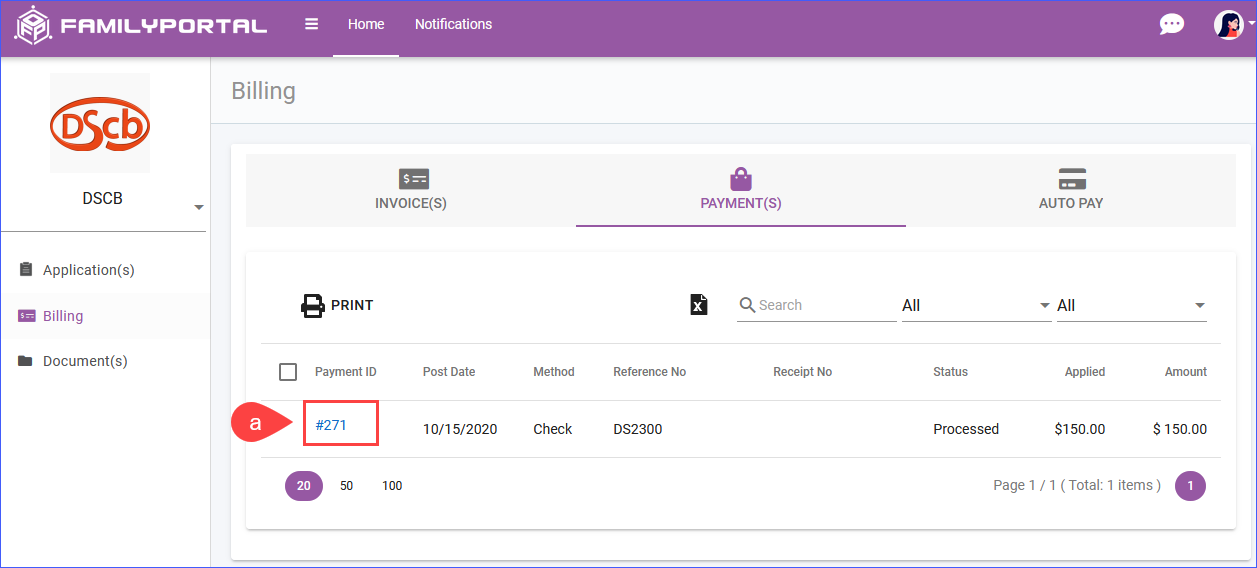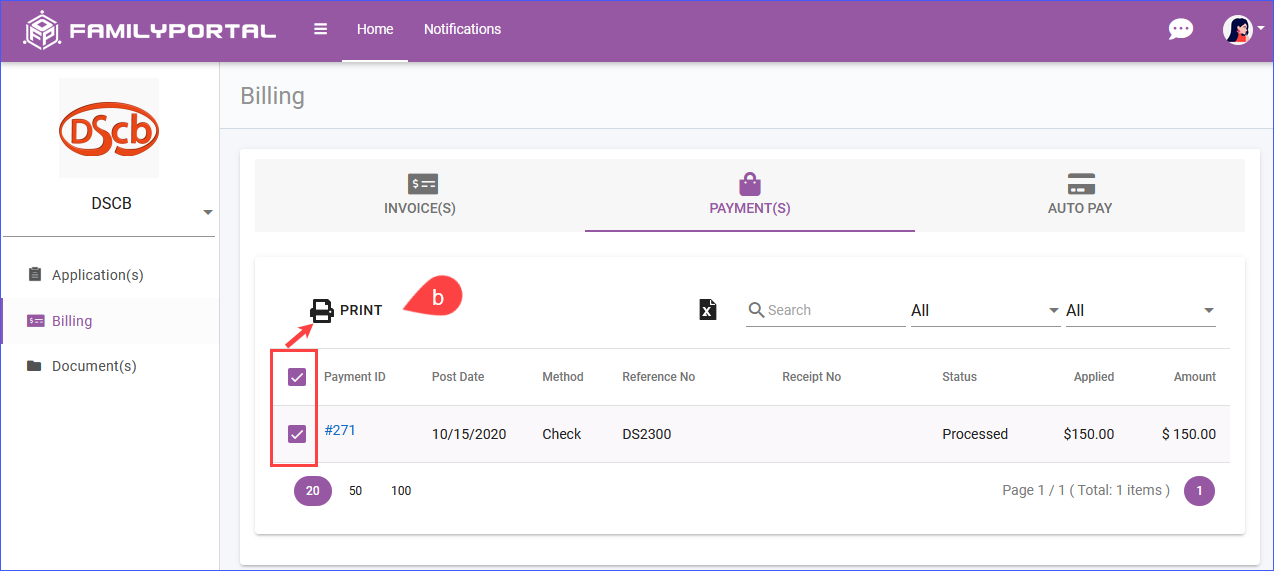 4. If clicked on the payment number, the details for that payment will be shown. Here you have options to:
a. Print the payment receipt using the Print button
c. Go back to the list using the Back button