When filling out an application, you have the option to save your application as a Draft. Below are instructions on how to resume filling out your application from Draft.
First sign in to your MyCareConnect Family account where you started your application. 
Click into your connection with your agency.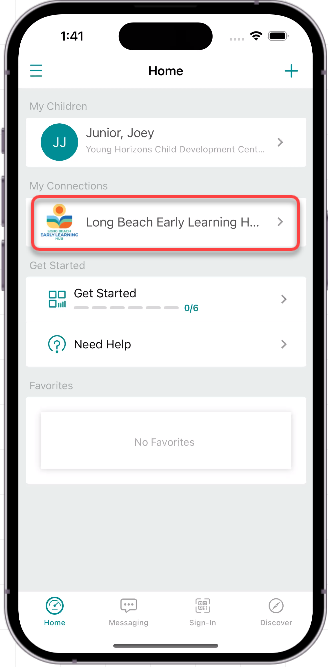 Click on the application you want to continue.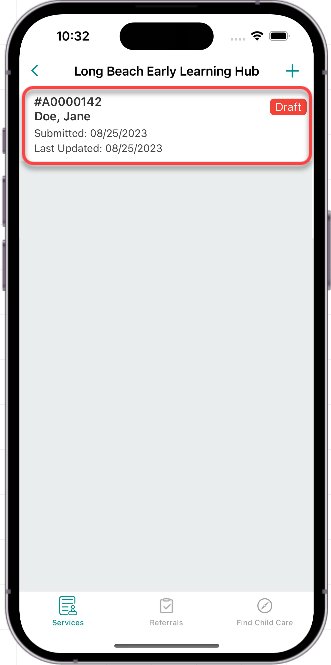 All of the information that you had previously inputted will have been saved in your application. You will have to click Next and continue filling out your application until you are either ready to Submit or save your application to Draft again.