Unfortunately, CareConnect is unable to provide information regarding enrollment updates. If you would like to inquire further about your application status, please contact the child care agency or school you have received a referral with directly for more information.
When contacting the provider, the provider will be able to best assist you if you provide them with your Referral ID and your Child's Name. 
To find your Referral Details and Provider's Contact information log in to your MyCareConnect account and click on Referral Info.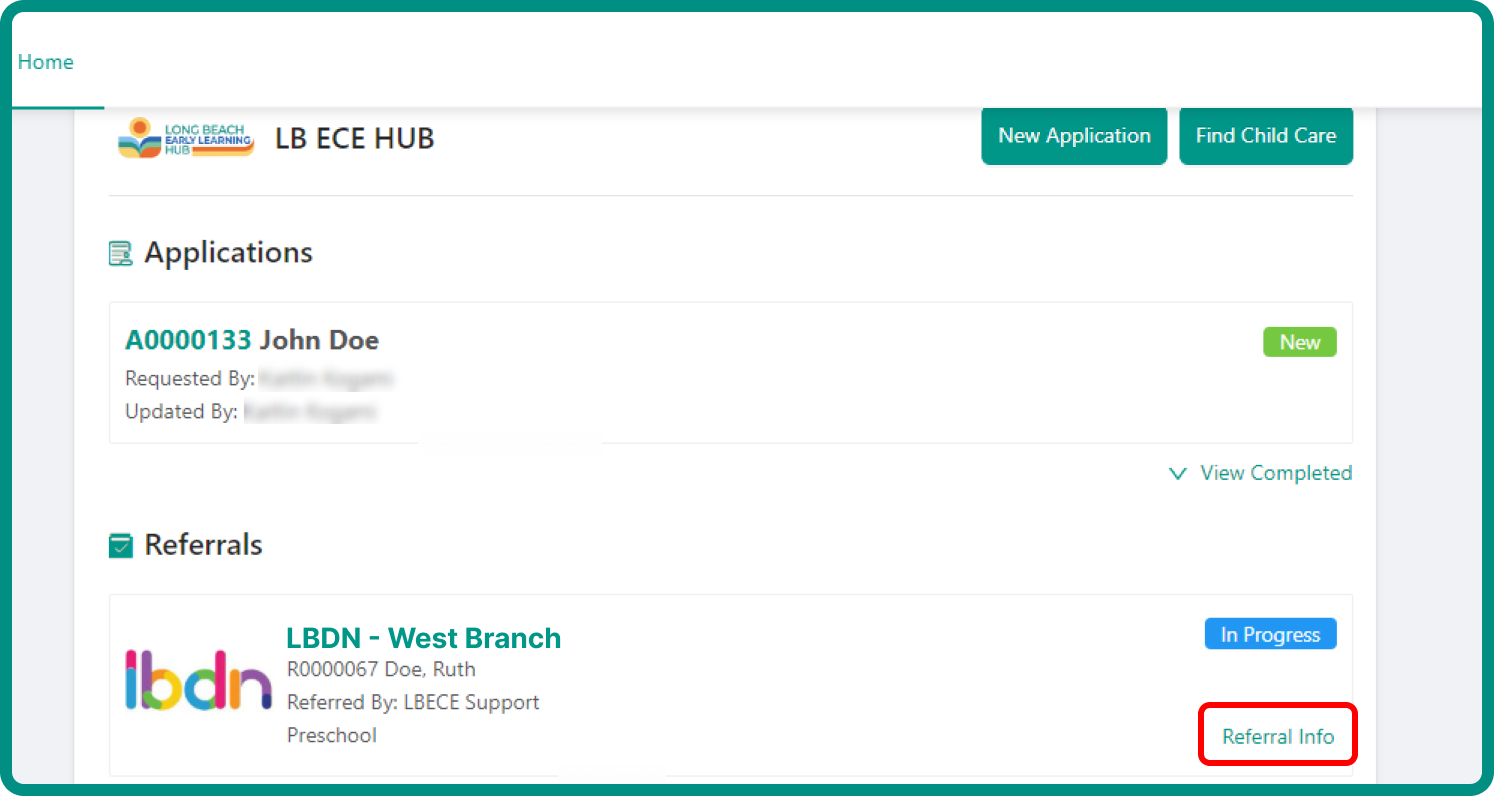 Here will have your Referral ID and your Child's name that this referral is for.