English:
If your information on your profile needs to be updated or you need to provide more information in your profile you can edit your profile in your MyCareConnect easily. Below are instructions on how to update your profile.
To update your profile sign in to your organization account and click on your profile icon. 
A drop down menu will appear where you can click on Edit Profile.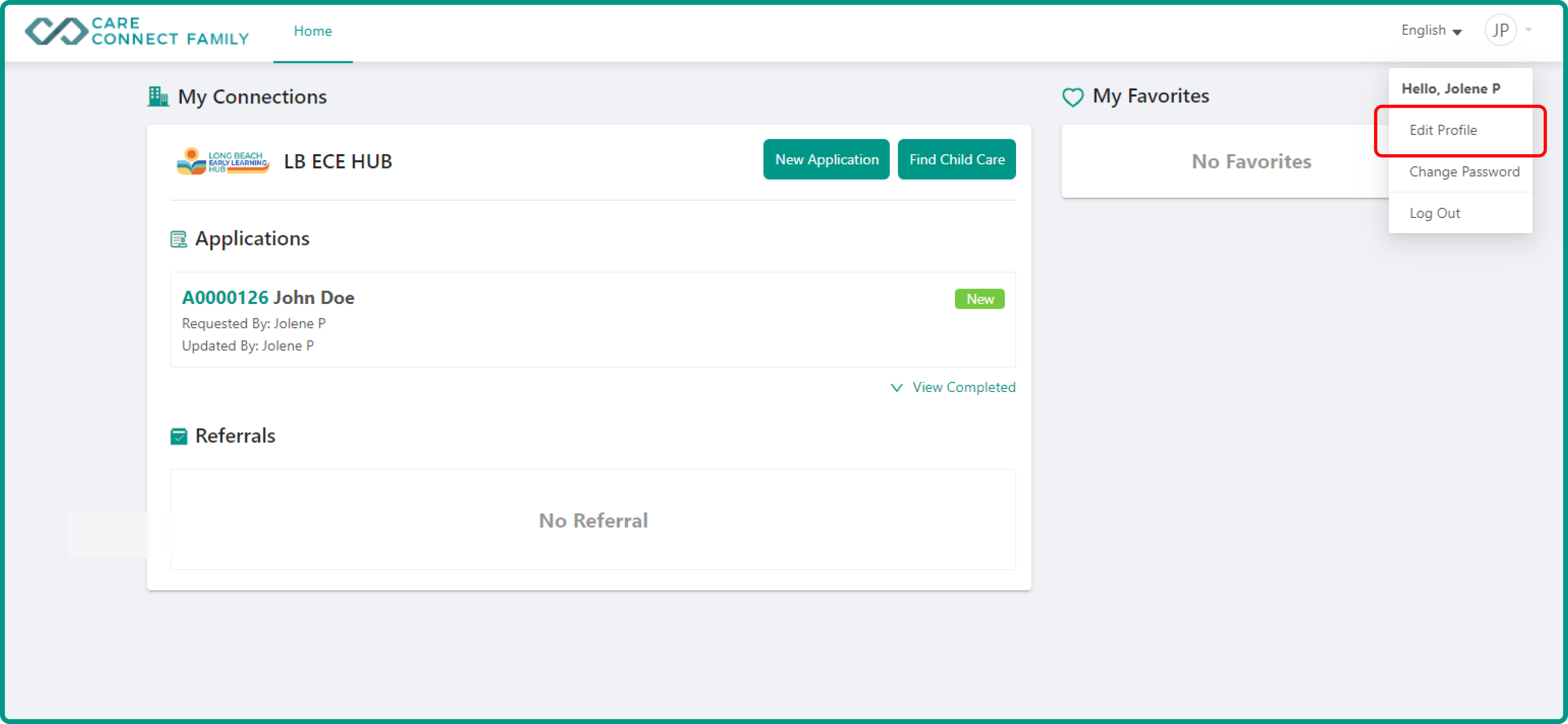 Here you can view your profile, to edit/update your profile click on the Edit button.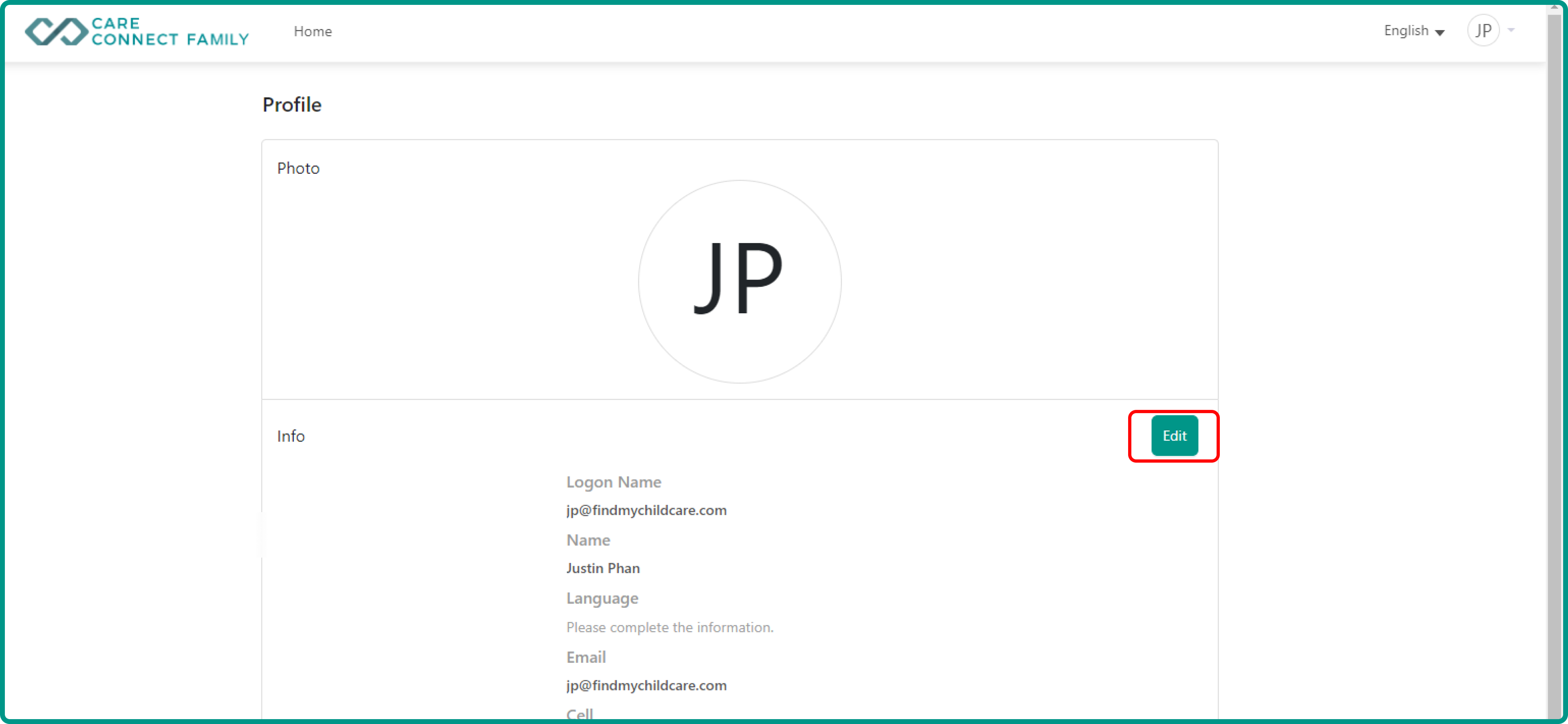 After updating your information or adding any required information scroll down and click Save.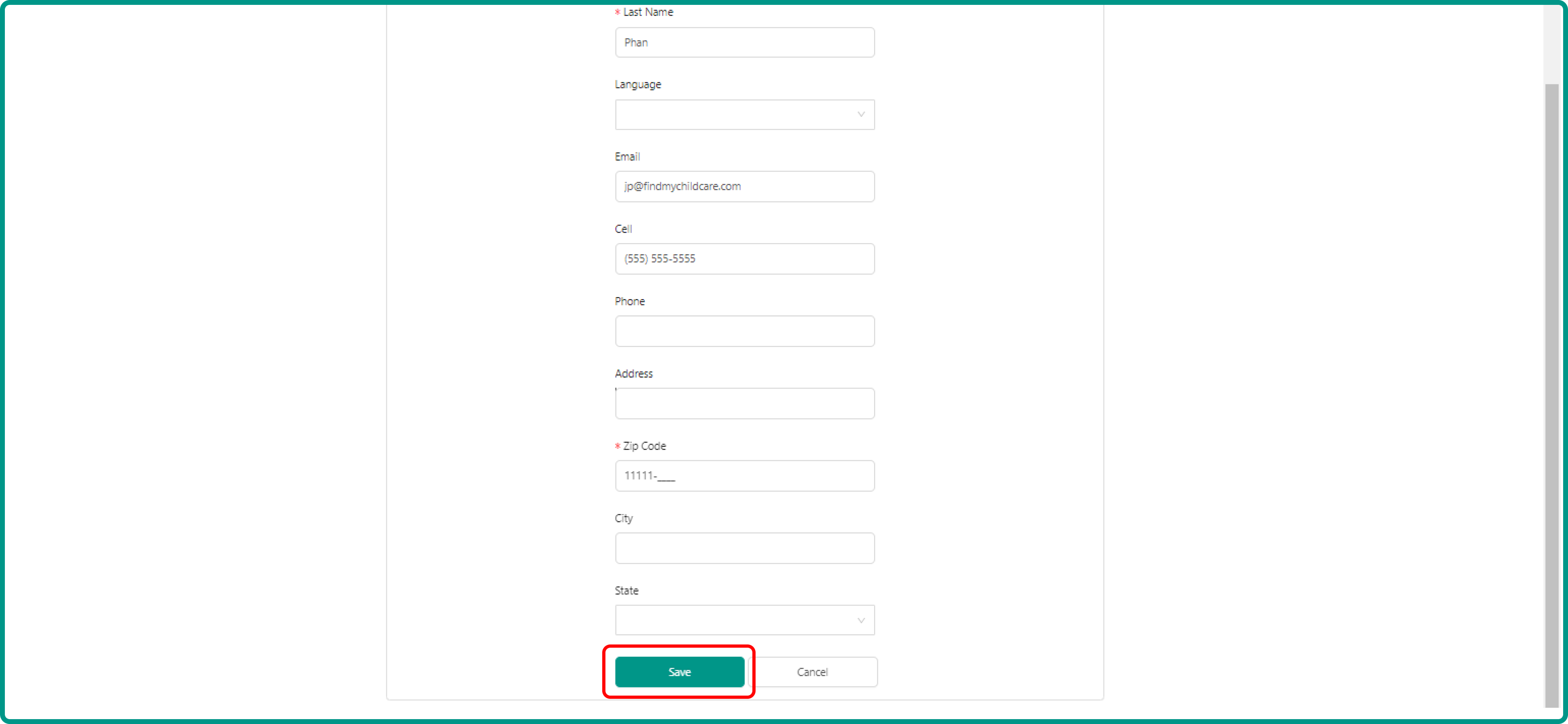 Español
Long Beach Early Learning Hub MyCareConnect Familia: Actualizar su perfil
Si necesita actualizar la información de su perfil o ampliarla, puede editarla fácilmente en MyCareConnect. A continuación encontrará instrucciones sobre cómo actualizar su perfil.
Para actualizar su perfil, inicie sesión en la cuenta de su organización y haga clic en el icono de su perfil.
Aparecerá un menú desplegable en el que podrá hacer clic en Editar perfil.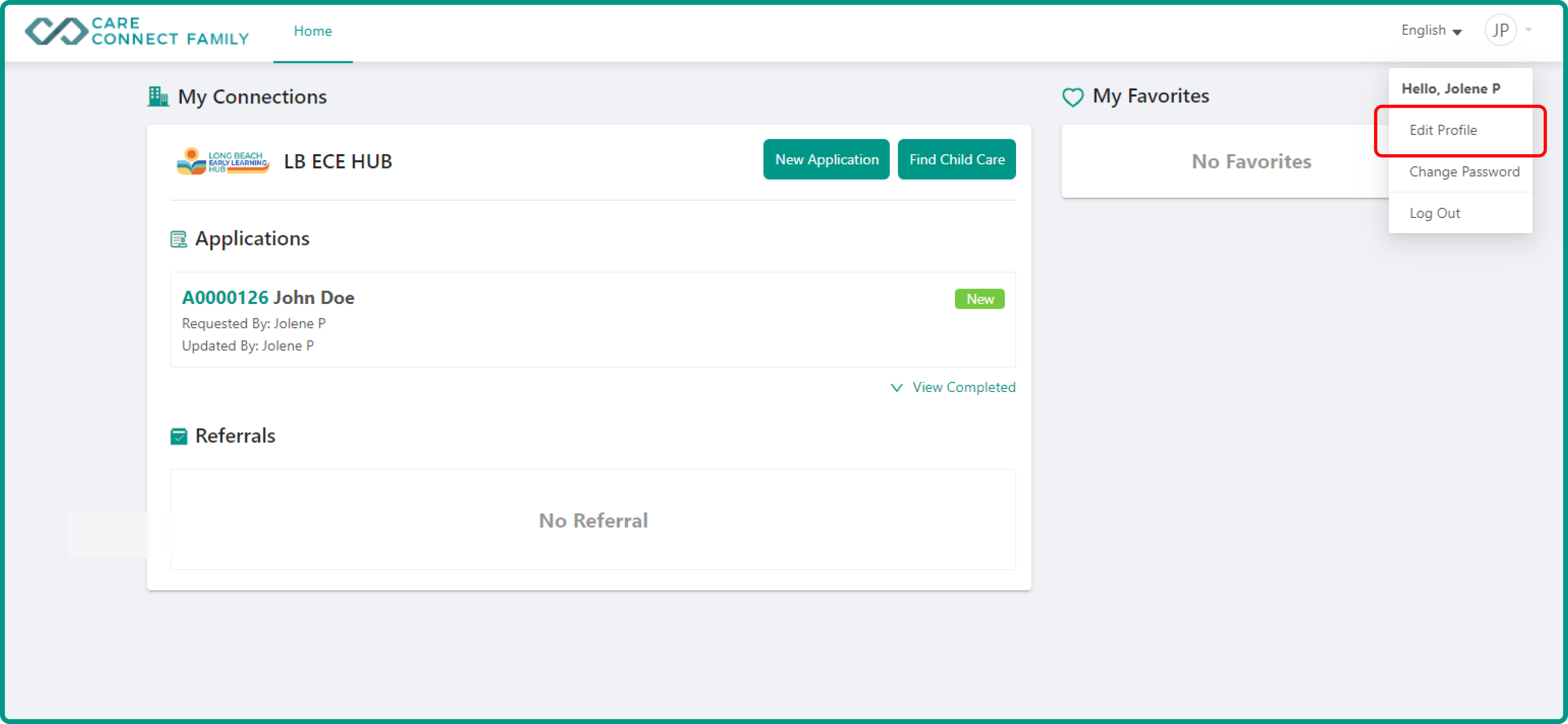 Aquí puedes ver tu perfil, para editar/actualizar tu perfil haz clic en el botón Editar.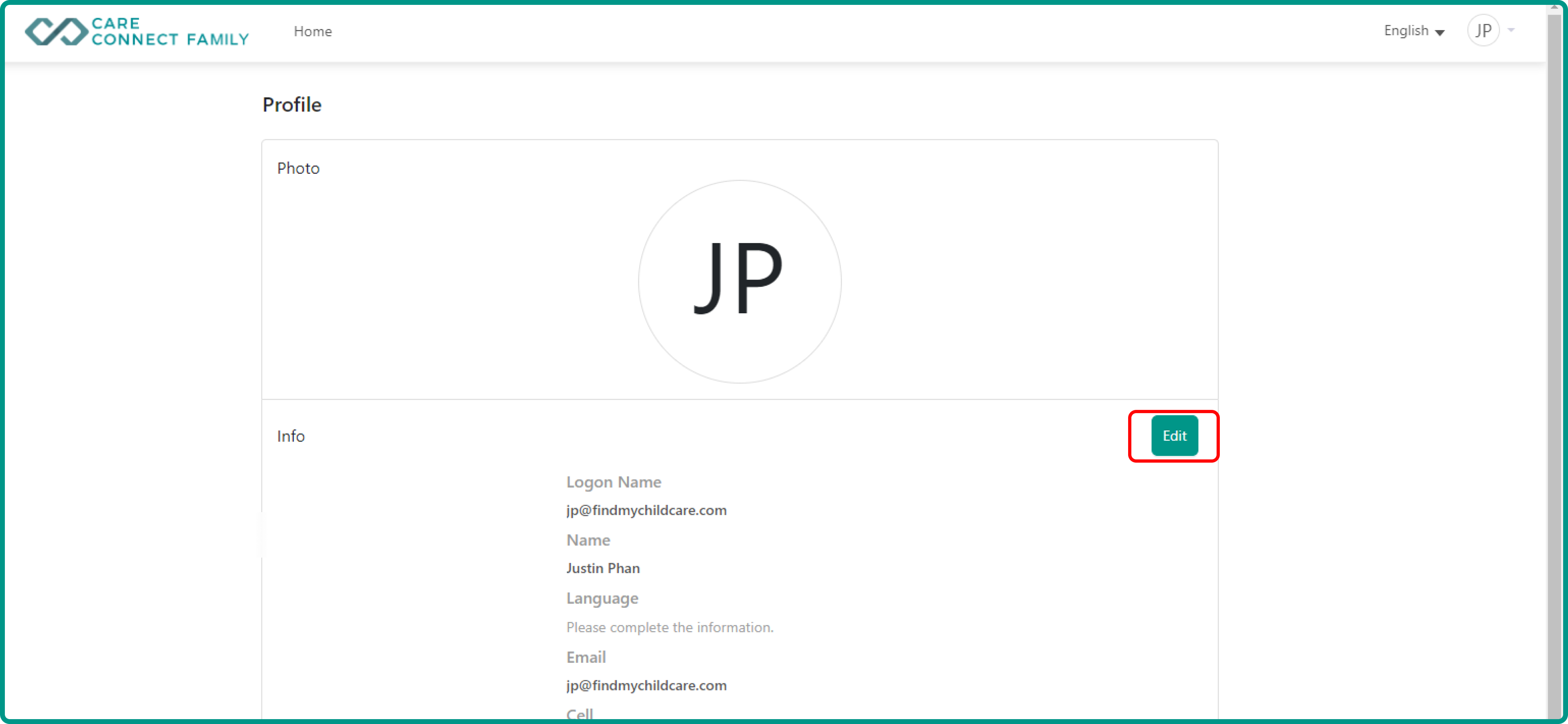 Después de actualizar su información o añadir cualquier información necesaria, desplácese hacia abajo y haga clic en Guardar.