English:
When trying to log in to your organization's My CareConnect Account, if you have forgotten your password you can reset it from the sign in screen. This article will guide you through the steps of how to reset your password. 
First click into Returning Families to prompt the Log in Screen.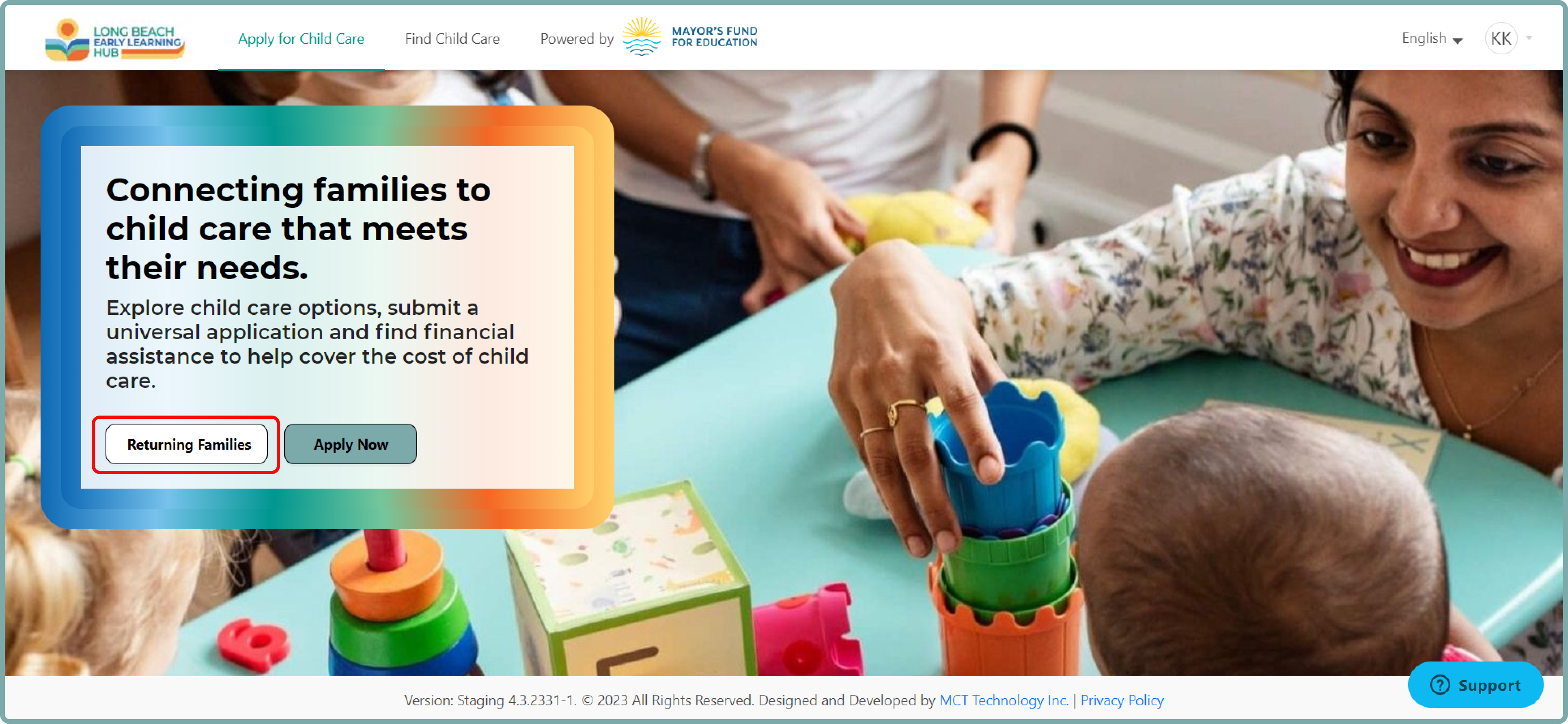 Here you can click on Forgot Password.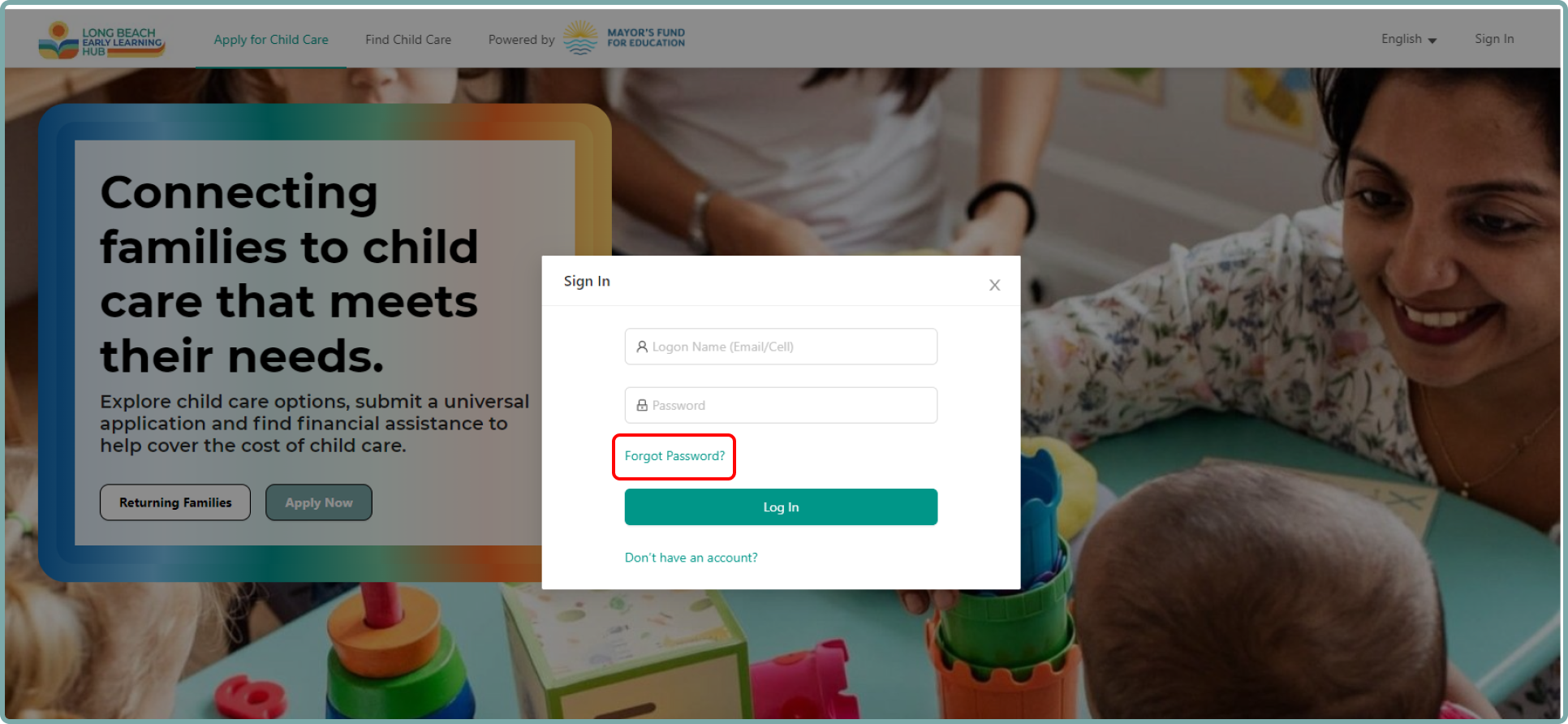 You will be prompted to put the Email or Cell Number as the logon name that you were previously trying to use.
After click Send to get the Verification Code sent to your email or phone number. 
**If you do not click Send the code does not get automatically sent out**
Check your email for the verification code sent by the CareConnect Team.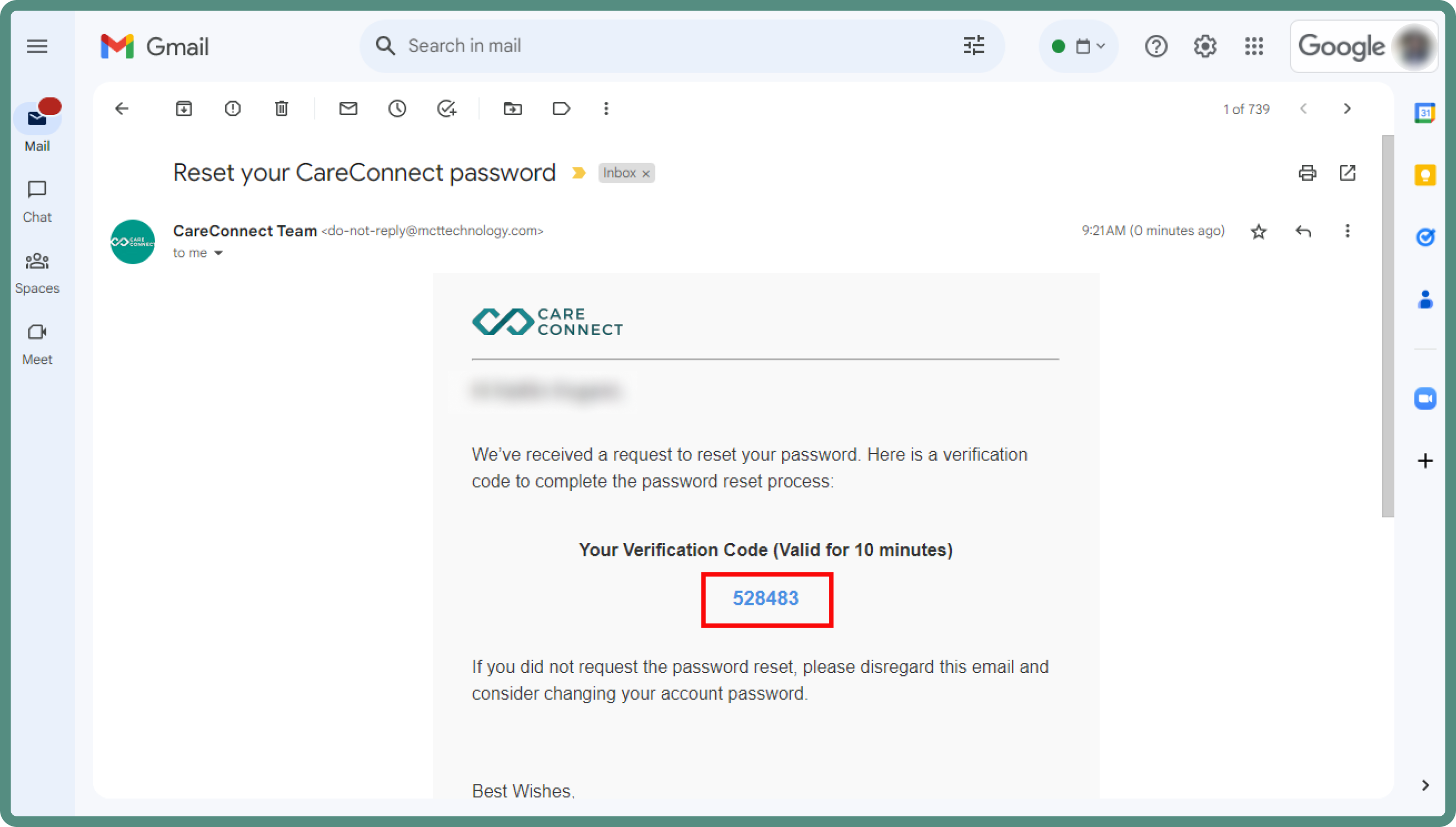 Copy the verification that you received in your email or phone and input it into the Verification Code container, then click Next.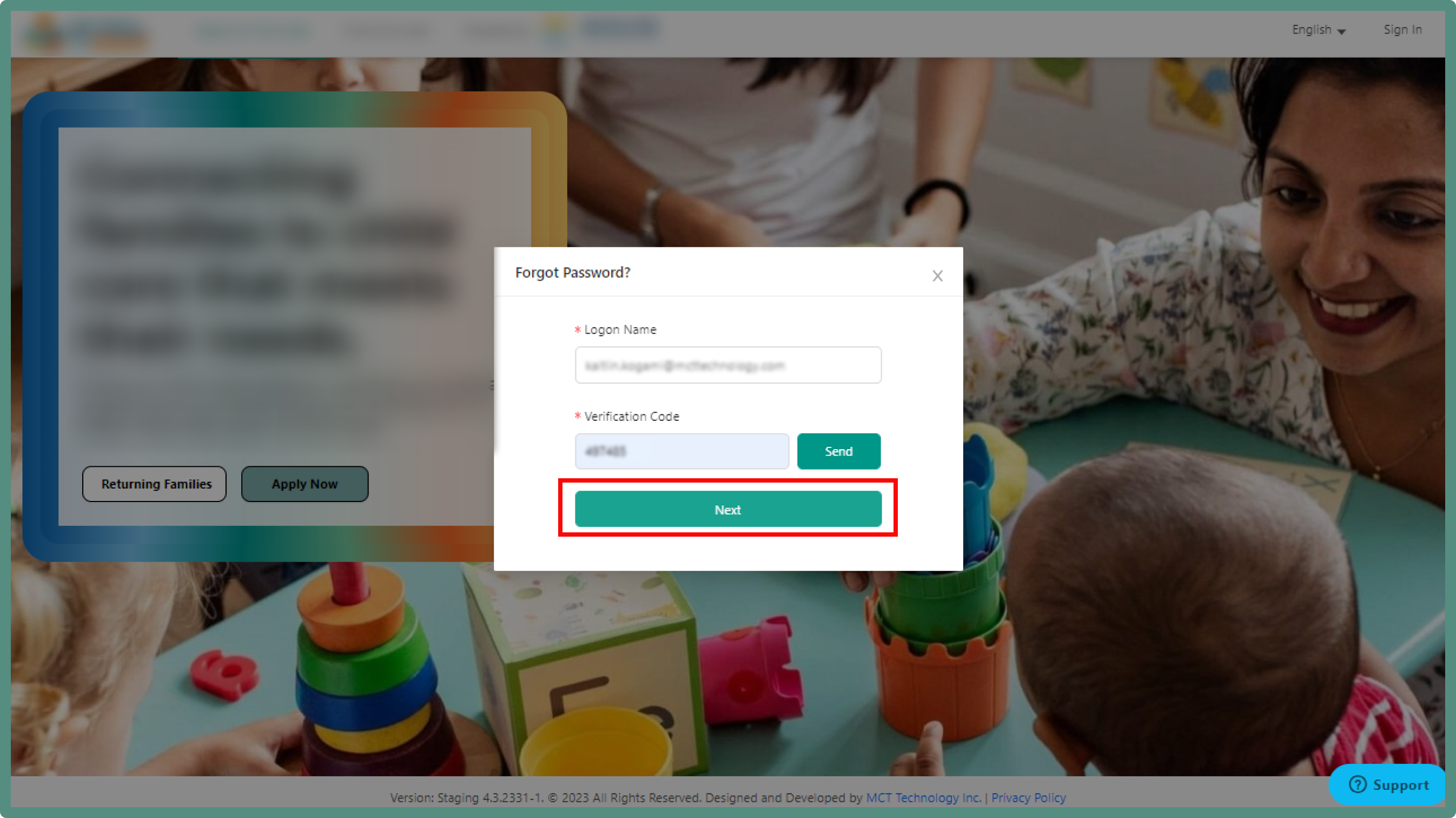 Here you will be able to input your New Password that follows the criteria:
At least 8 characters
At least one number (0-9)
At least one upper case letter (A-Z)
At least one special character


After you've created your password click Done.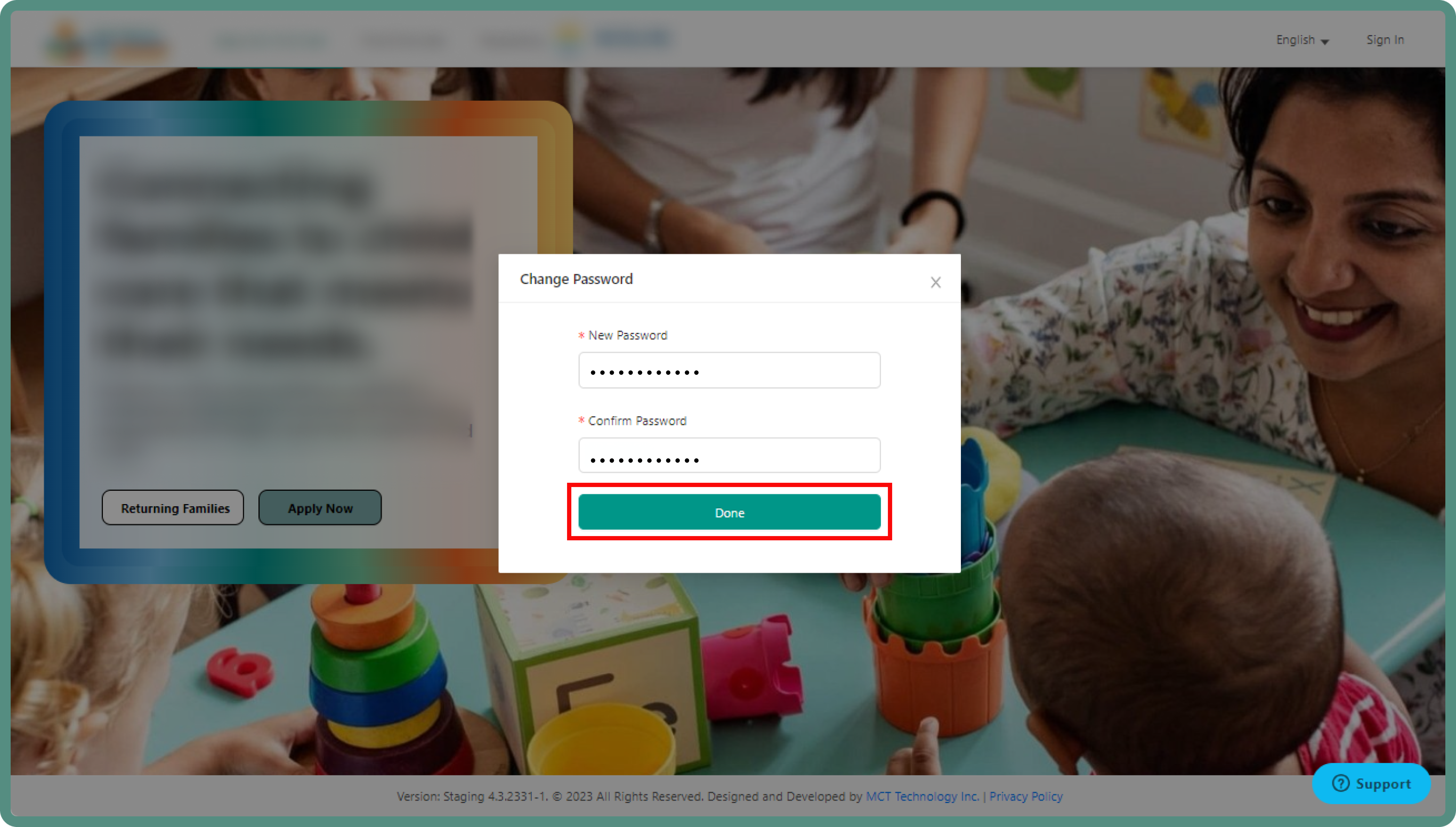 You can now login to your account using your new credentials, by clicking the Returning Families button.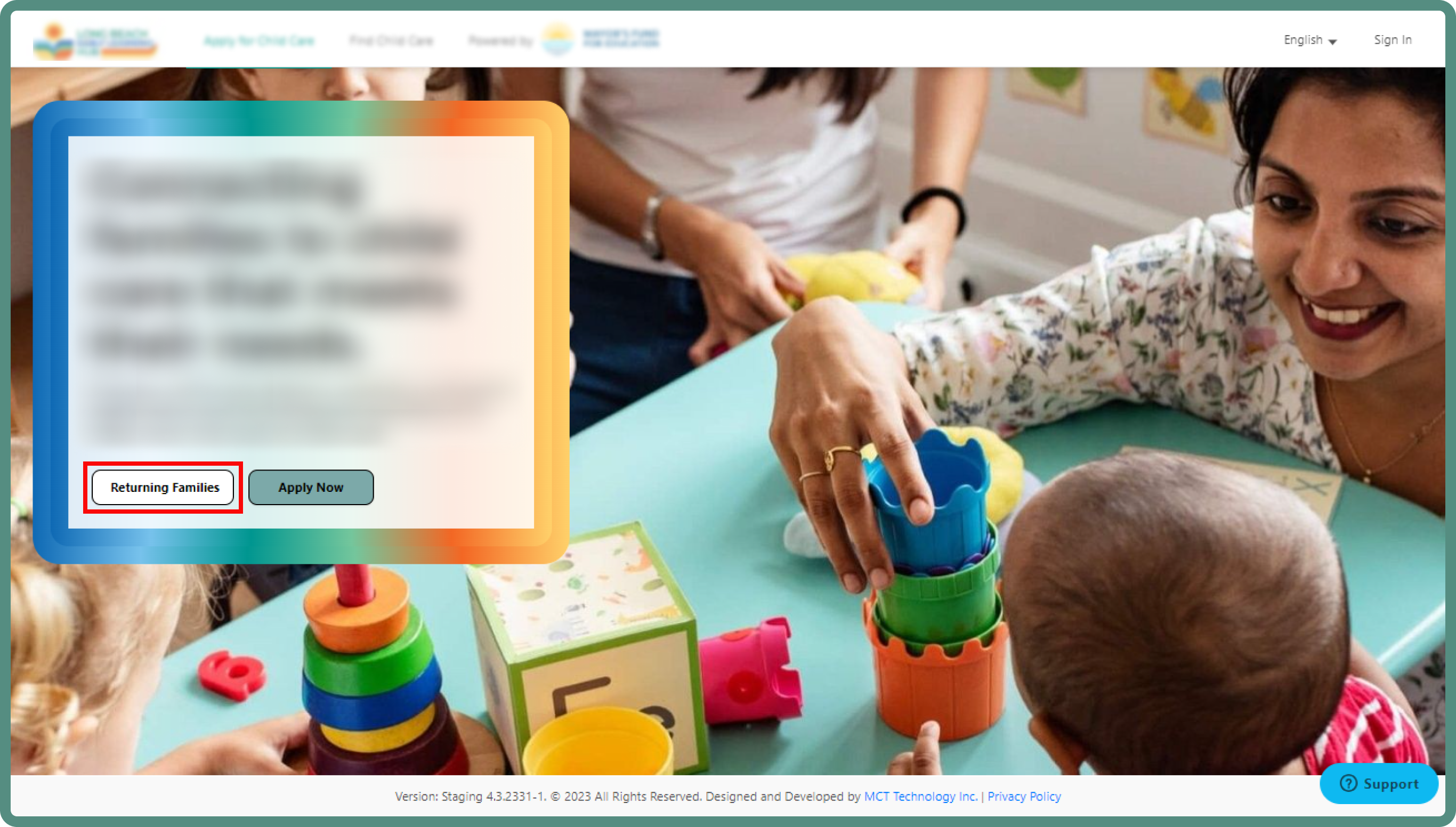 Long Beach Early Learning Hub MyCareConnect Familia: ¿Olvidó su contraseña?
Cuando intente iniciar sesión en la cuenta Mi CareConnect de su organización, si ha olvidado su contraseña puede restablecerla desde la pantalla de inicio de sesión. Este artículo le guiará por los pasos para restablecer su contraseña.
En primer lugar, haga clic en Familias que regresan para acceder a la pantalla de inicio de sesión.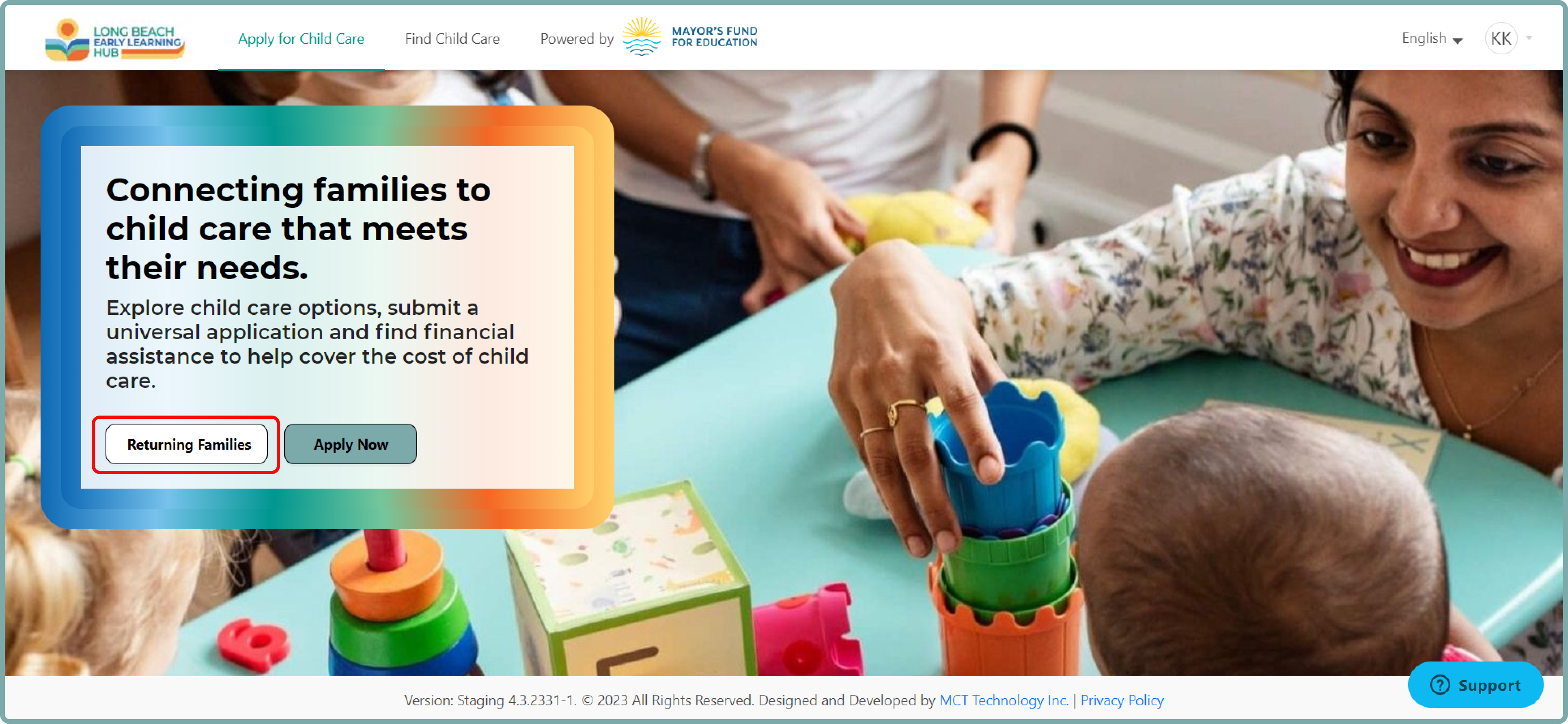 Aquí puede hacer clic en Olvidé mi contraseña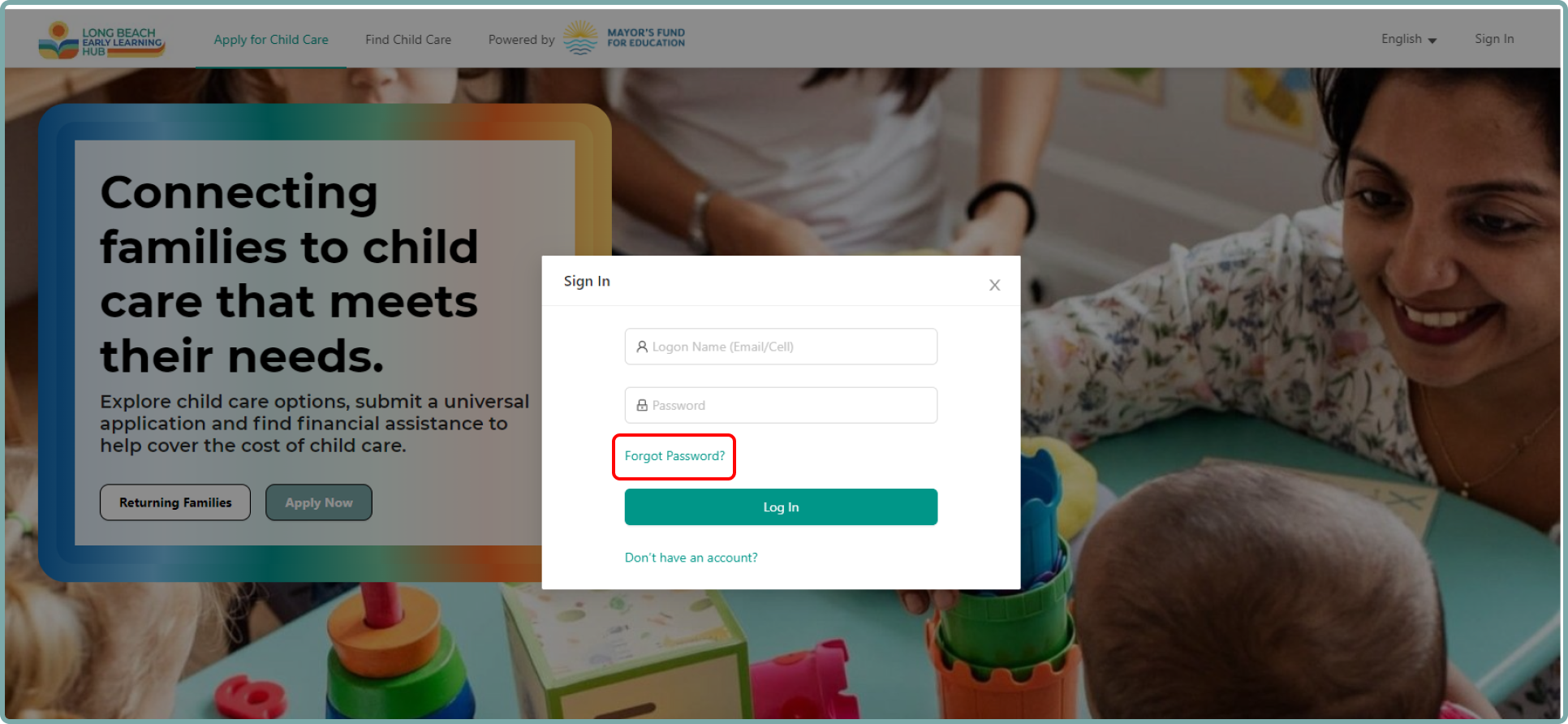 Se le pedirá que introduzca el correo electrónico o el número de teléfono móvil como nombre de inicio de sesión que estaba intentando utilizar anteriormente.
Después de hacer clic en Enviar para obtener el código de verificación enviado a su correo electrónico o número de teléfono.
**Si no hace clic en Enviar, el código no se enviará automáticamente**.
Busque en su correo electrónico el código de verificación enviado por el equipo CareConnect.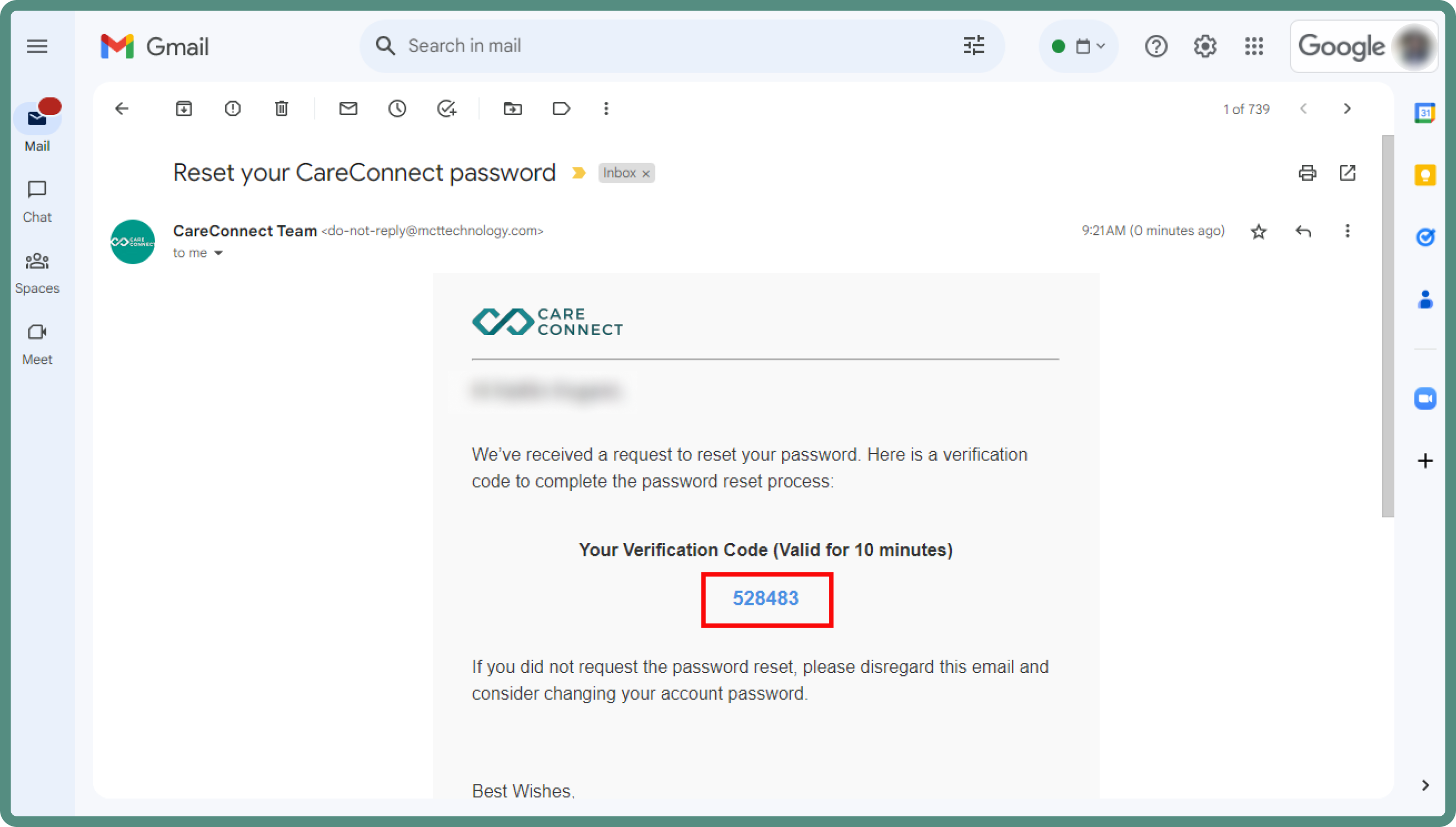 Copie la verificación que recibió por correo electrónico o por teléfono e introdúzcala en el contenedor Código de verificación; a continuación, haga clic en Siguiente.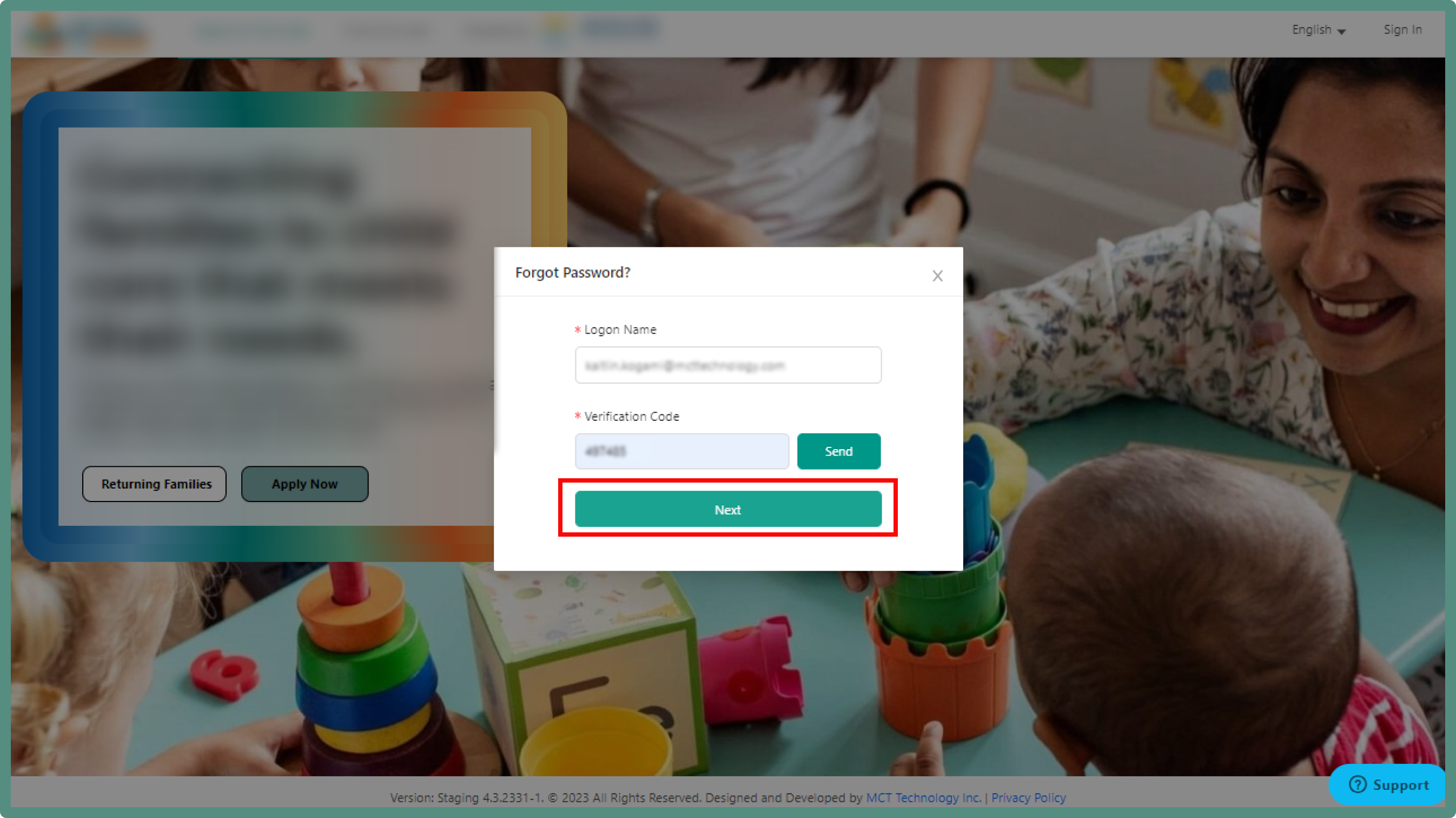 Aquí podrá introducir su Nueva Contraseña que sigue los criterios:
Al menos 8 caracteres
Al menos un número (0-9)
Al menos una letra mayúscula (A-Z)
Al menos un carácter especial
Cuando haya creado su contraseña, haga clic en Listo.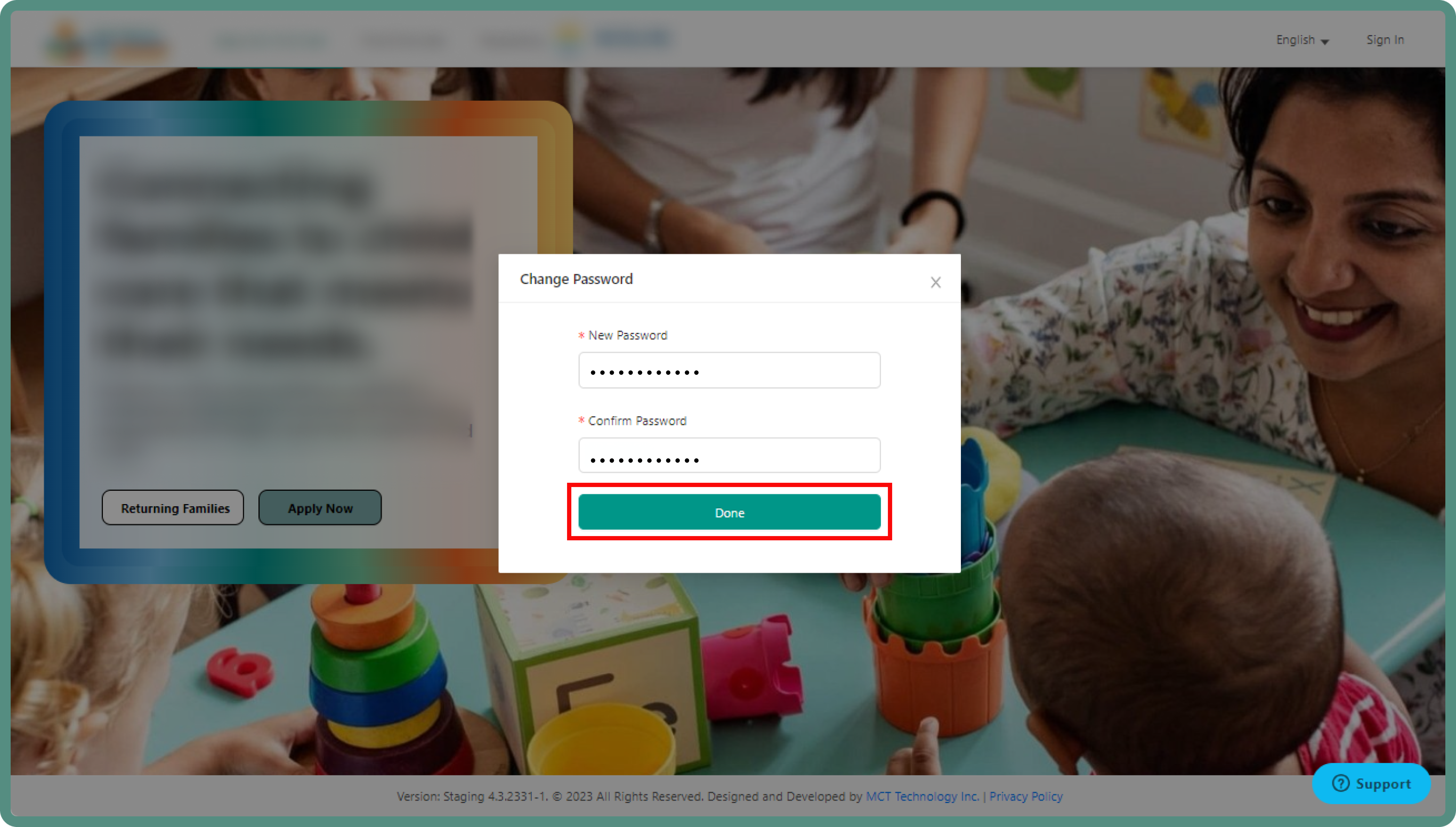 Ahora puede acceder a su cuenta utilizando sus nuevas credenciales, haciendo clic en el botón Familias que regresan.