English:
Childcare Agencies provide new timesheets each month. These timesheets are located in the Subsidies Module along with the name of the children that are approved for subsidy enrollment for the month.

It is important to note that a child will also appear under the Students Module, even if no longer receiving subsidized care.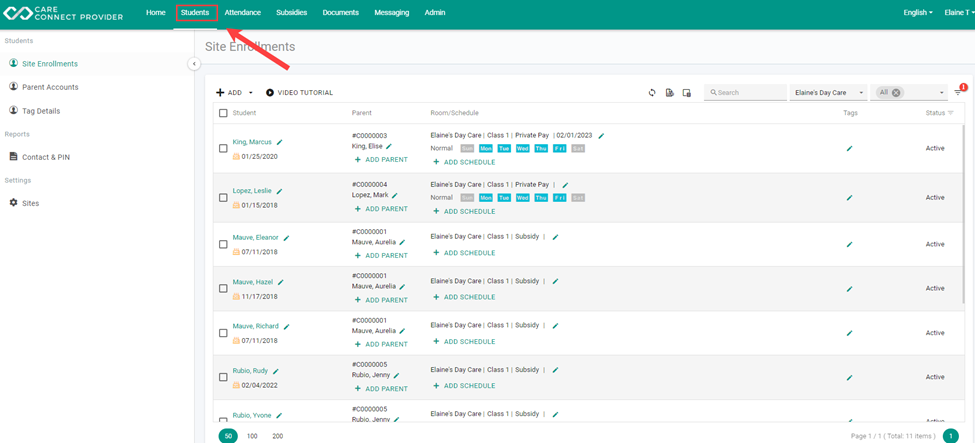 Providers must verify at the beginning of each month that a timesheet is available in the Subsidies Module in order to confirm that the child/ren continues to have subsidy enrollment.
Once this is confirmed the provider can add attendance for the month in either the Subsidies Module or the Attendance Module.
Spanish:
Las agencias de cuidado de niños proporcionan nuevas hojas de tiempo cada mes. Estas hojas de tiempo se encuentran en el Módulo de Subsidios junto con el nombre de los niños aprobados para la inscripción de subsidios para el mes.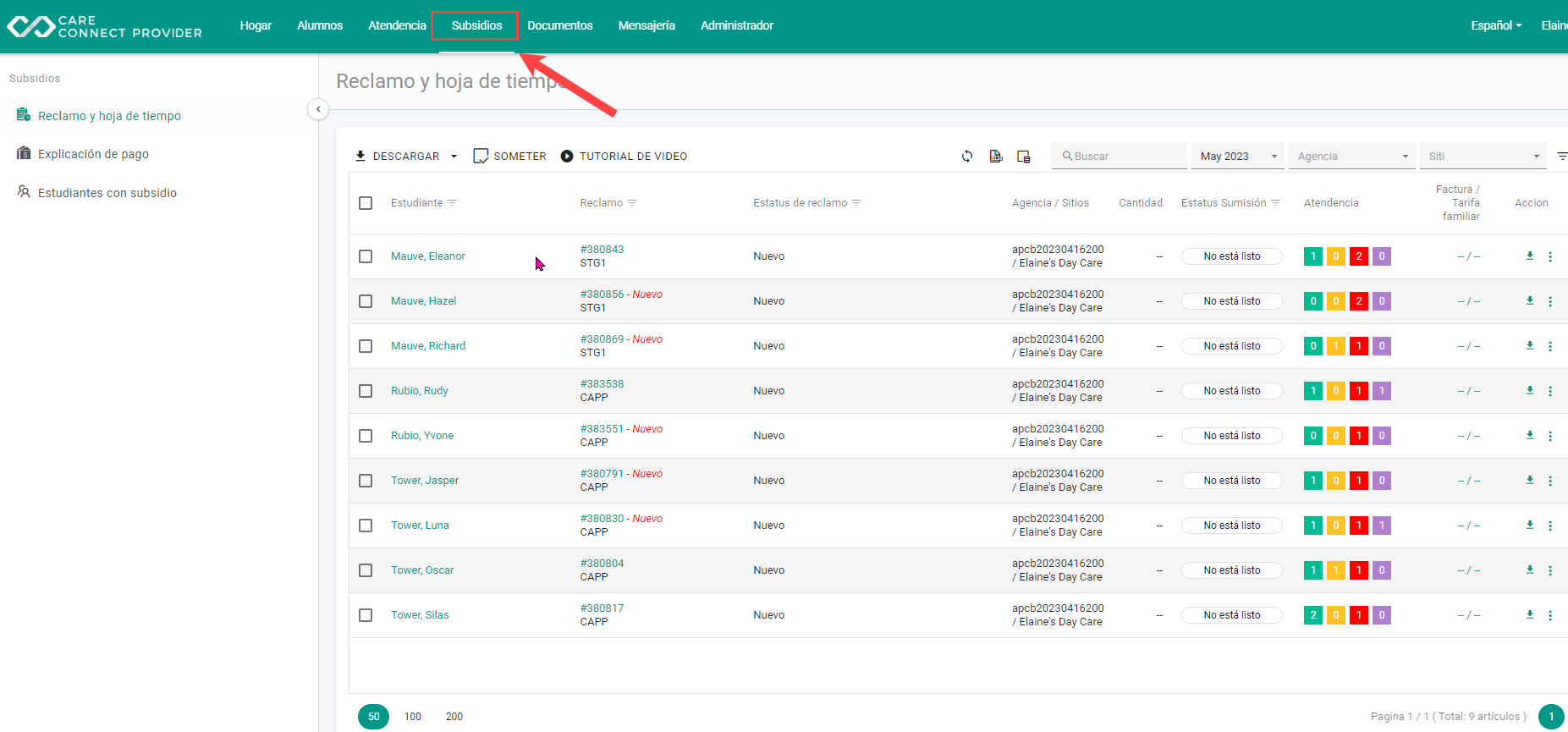 Es importante tener en cuenta que un niño también aparecerá en el Módulo Alumnos, aunque ya no reciba atención subvencionada.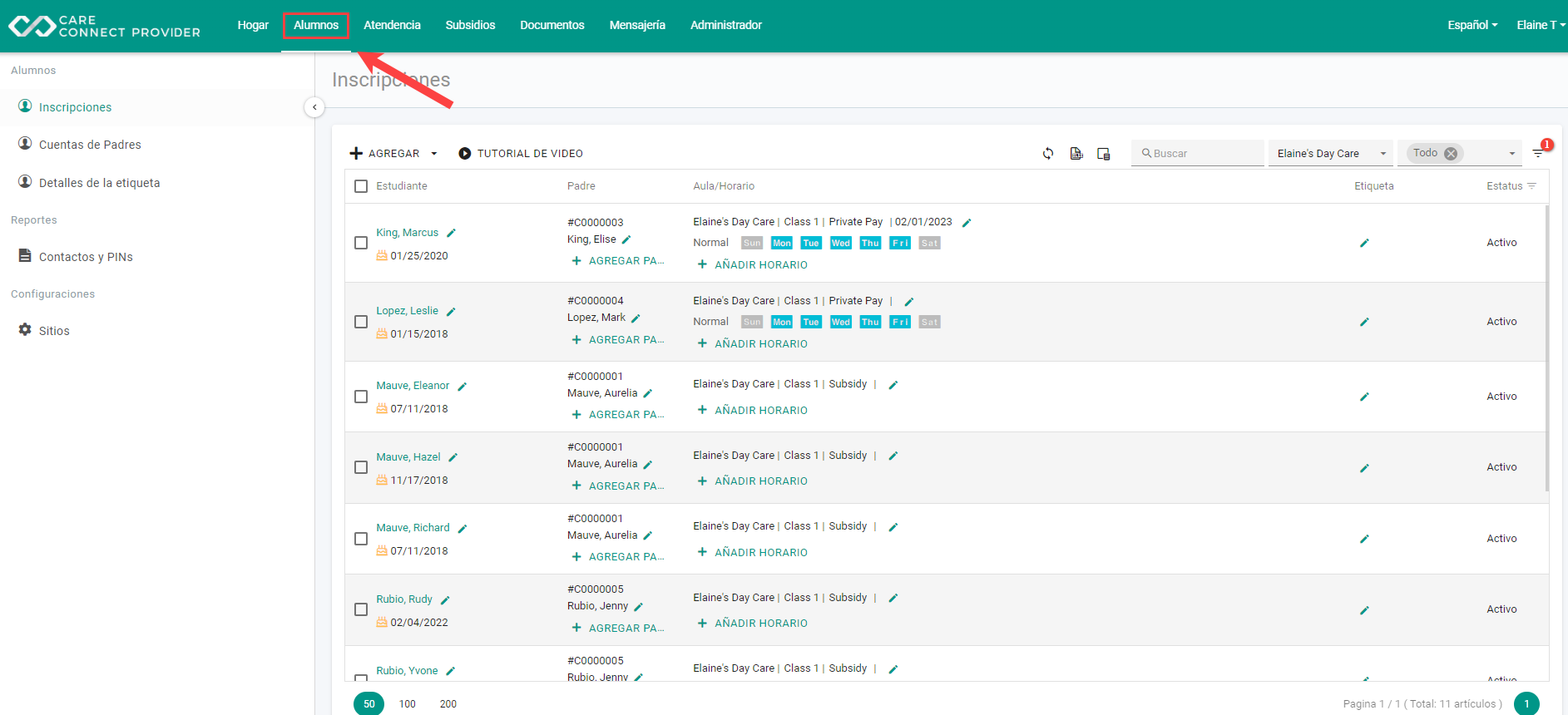 Los proveedores deben verificar al principio de cada mes que hay una hoja de tiempo disponible en el Módulo de Subsidios para confirmar que el/los niño/s sigue/n inscrito/s en el subsidio.
Una vez que esto se haya confirmado, el proveedor puede añadir la asistencia del mes en el módulo de Subsidios o en el módulo de Atendencia.